Ho-ho-ho! No, not the Santa "Ho-ho-ho" but the Green Giant "Ho-ho-ho!"
Today, we'll talk about some awesome veggie chips AND you get a new recipe inspired by these veggie chips that perfectly compliments them (or anything really!) It's a Hot Veggie Dip, delicious dip made with fresh veggies, cream cheese, Swiss cheese…oh and it's served warm! Yummo!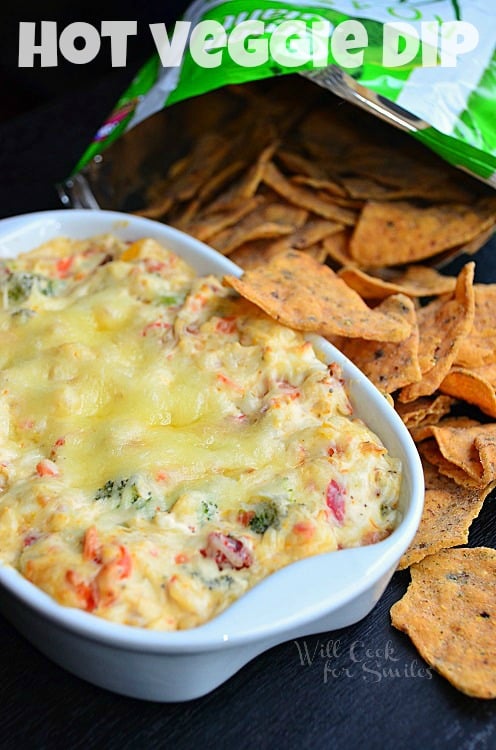 I usually don't like to walk through the chip isle because of all the temptation. See, I'm a sucker for chips and if I walk through the isle, I know something will magically appear in my cart. It's the weirdest thing…it's like they know!
A few months ago, I noticed a new chip as I was walking through the grocery store. As with most new products, they placed it on the end cap of the isle and I stopped dead in my tracks when I saw it. "Veggie Chips from Green Giant? For real?! Oh, I must try it…"
I did and now I treat myself to some veggie chip goodness when I have a craving! I love chips and having a healthier version is great.
I tried two flavors of the Green Giant Veggie Chips: Barbecue Sweet Potato Chips and Garden Ranch Tortilla Chips. I'm so happy they make it two out of three of my favorite flavors, all that's missing is the sour cream and onion flavor!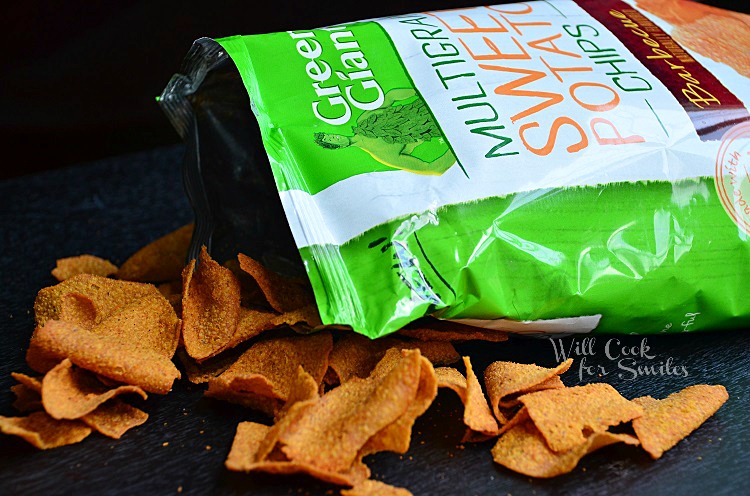 Sweet Potato Chips are made with real sweet potatoes, which is a big plus, they are packed with multigrain and they have 40% less fat than regular potato chips! Can I get a "woot-woot" for healthier and less fat?!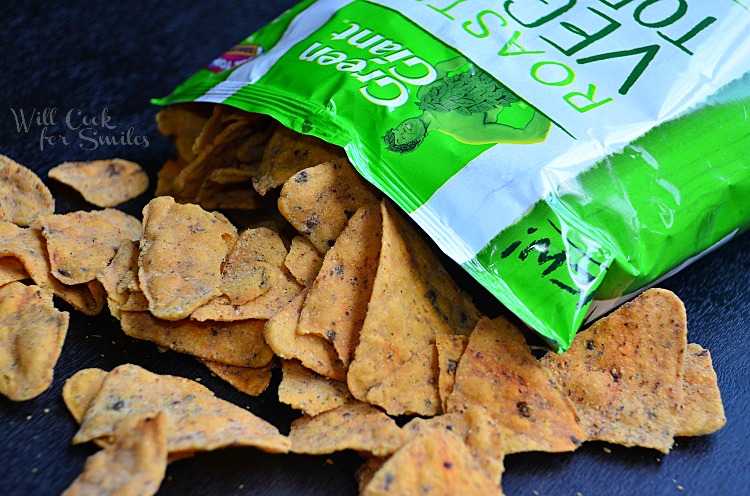 I absolutely LOVE tortilla chips. They are perfect for dips because they tend to be thicker and taste much better than potato chips (to me, at least.) The Green Giant veggie tortilla chips are  made with real vegetables, whole grain and naturally flavored!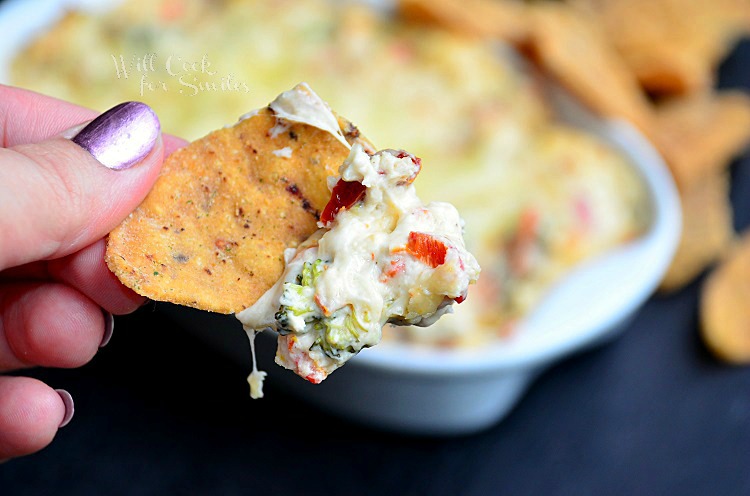 So naturally, when I got some of these veggie chips, I needed to make a veggie dip to go with it! Personally, I like hot dips much better than cold dips, so that's where my mind goes first. I was making this up as I went and randomly pulled stuff from the fridge. Hubby always tells me that my best recipes are the ones that I don't plan but just do! He is so right because this was DELISH! I'm just happy that I remembered to write it down as I went because I often forget to do that.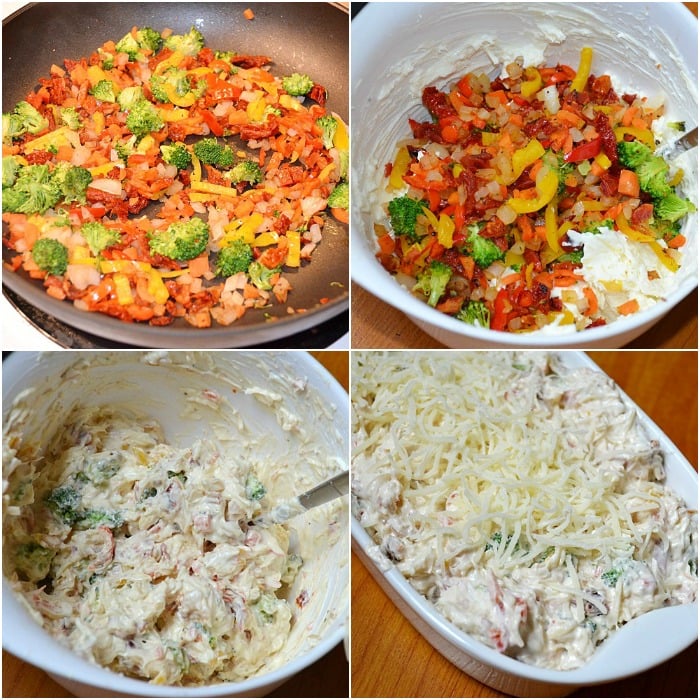 Hot Veggie Dip with Veggie Chips
Ingredients
8 oz neufchatel cheese (you will find it next to cream cheese at the store,) softened
1 cup of shredded Swiss cheese
1 heaping tbs of mayo
1 heaping tbs of sour cream
1 tsp fresh dill weed
salt, pepper to taste
¼ cup finely chopped broccoli
¼ cup finely chopped yellow bell pepper
¼ cup finely chopped red bell pepper
2 tbs finely chopped sun-dried tomatoes
¼ cup finely chopped yellow onion
2 tbs finely chopped carrots
1 tsp Worcestershire sauce
⅛ tsp red pepper flakes
salt
(oil to saute the veggies)
2 tbs Swiss cheese for topping
Instructions
Preheat the oven to 350 and lightly grease an oven-safe baking dish.
Saute all the veggie until they reach your desired level of doneness (I prefer them a little crunchy but some may like it soft.) Add Worcestershire sauce, salt and pepper flakes, mix well and set aside.
In a medium bowl, combine cheeses, mayo, sour cream, dill weed, salt and pepper. Mix very well.
Mix in the veggies and transfer into the baking dish. Spread evenly and top it off with the 2 tbs of Swiss cheese.
Bake for 15 minutes.
Serve warm!
Notes
Recipe from Lyuba @ willcookforsmiles.com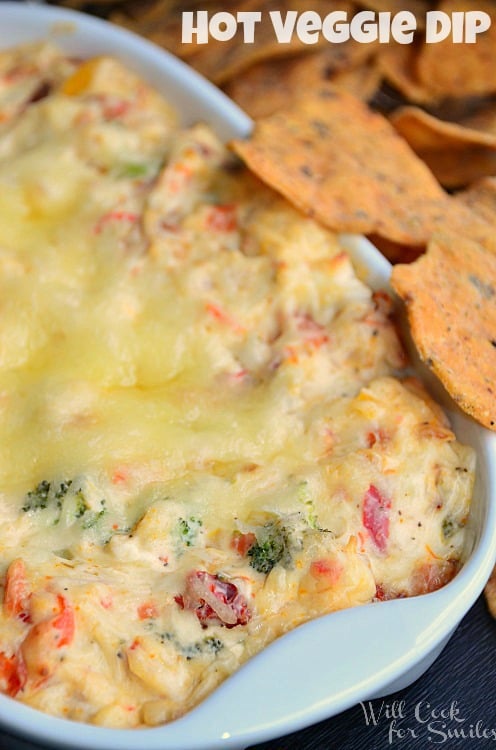 I was selected for this opportunity as a member of Clever Girls Collective and the content and opinions expressed here are all my own.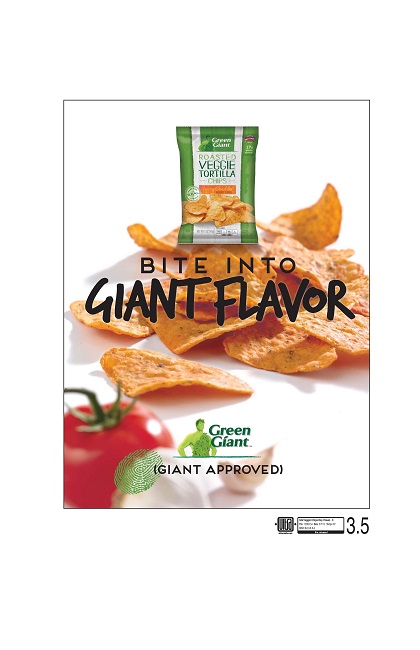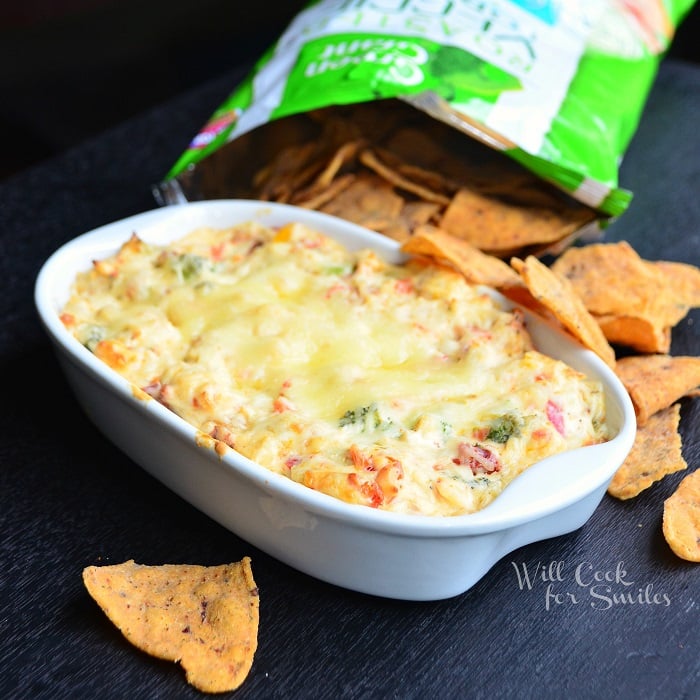 Some more Dip inspiration from me: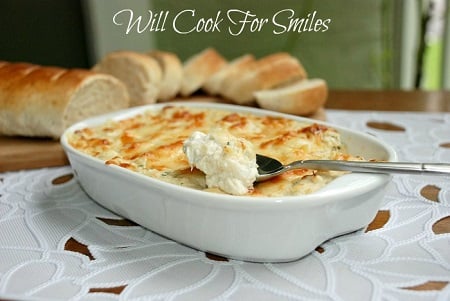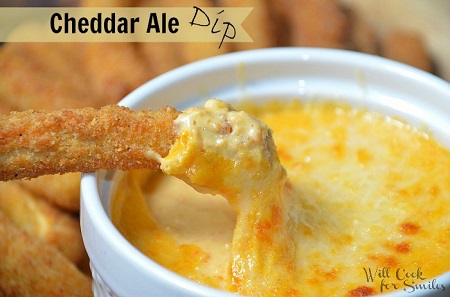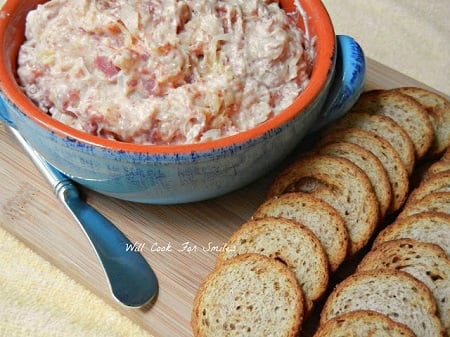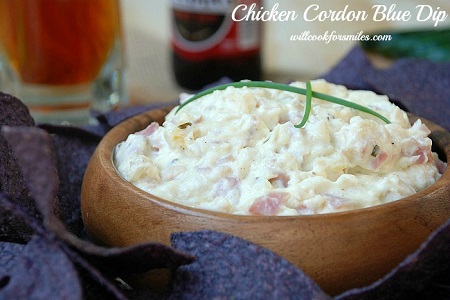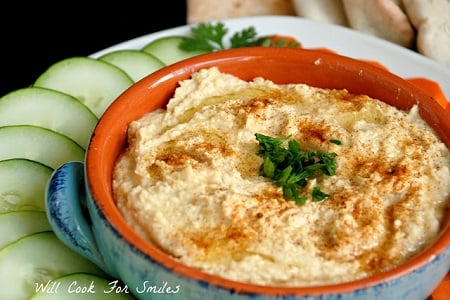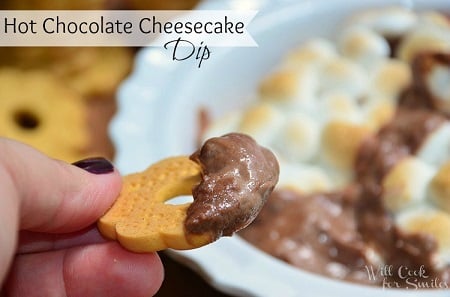 ________________
Make sure you follow me through your favorite blog reader (bloglovin or other), or follow me through | Facebook| Twitter| Pinterest|

Don't miss any new posts and recipes from me, subscribe to E-MAIL! Just enter your email in the side bar, you will receive an email for confirmation. Confirm and you are all subscribed! HUGS!
***************
Remember to come back and link up to my party on Saturday night!!