This post is part of a social shopper marketing insight campaign with Pollinate Media Group™ and Jimmy Dean, but all my opinions are my own. #pmedia #RedboxBreakfast http://cmp.ly/3/8vNxcO.
Oh breakfast…the most challenging meal of the day. Why in the world would a breakfast be the most challenging? Well, because I have the hardest time remembering to eat it. My mornings are so chaotic that by the time I get back home, it's almost lunch time. But, I found a great, easy and delicious way to fit in breakfast. Jimmy Dean Redbox Breakfast Bowls!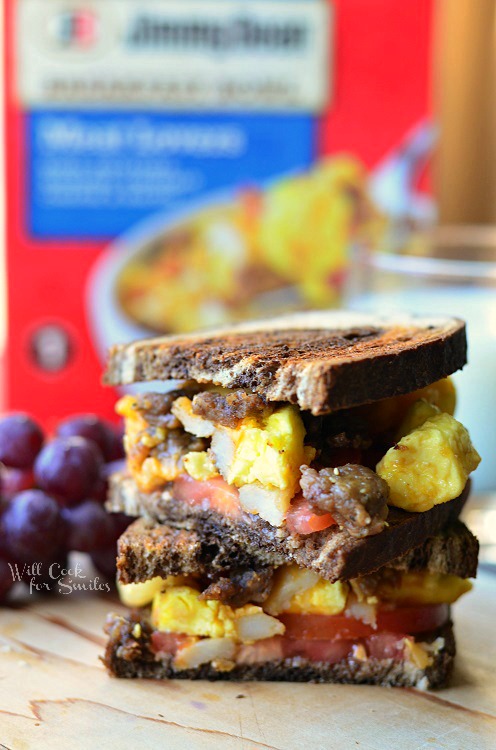 No matter what time I go to sleep at night, which is usually around 12:30 – 1 am, my little alarm clock wakes me up around 7. By "little alarm clock" I mean my son. That boy has never slept past 7 am in his life. This means that I haven't slept passed 7 am in over 4 years. Yes, coffee is my best friend. Breakfast should be my best friend too but I tend to forget about that friend.
Every morning I get woken up by a chipper, fully rested and excited little guy. I crawl to the kitchen and make his breakfast while my coffee is brewing (and smelling amazing). Then, I pack his lunch and snack, get ready, get him ready and take him to school. I usually go to the gym after that and whatever errands needs to be done. By the time I come back home, breakfast time has passed and it was almost lunch time. Needless to say, I'm starving by noon.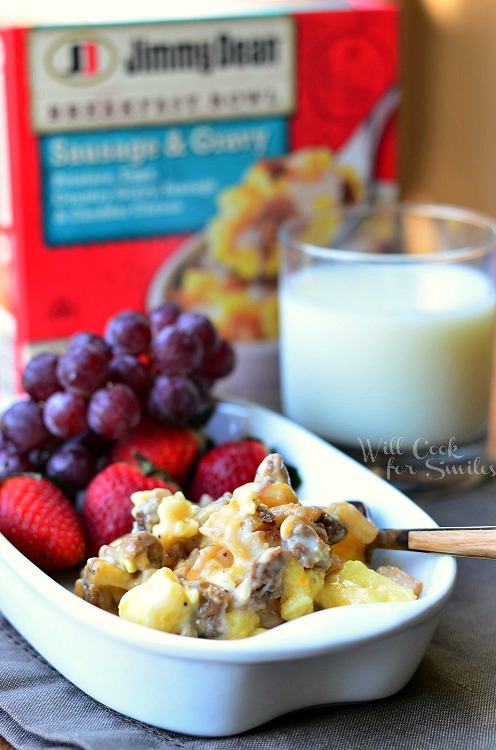 Like I said, I'm happy to have found an easy breakfast for myself and it takes yummy! Seriously, it takes four minutes…that's all!
I even got hubby on board. He is a bowl of cereal kind of guy because it's the easiest thing to make in the morning. But a hot egg breakfast breakfast, that's loaded with sausage, bacon, cheese and potatoes, is a much better way to go. Cereal has nothing on these Jimmy Dean Redbox breakfast bowls! I make his meat lover's "breakfast bowl" in a form of a sandwich. I just added it to a couple of slices of toast with some tomato slices and it made a rocking breakfast sandwich.
Hubby's favorite is definitely the meat lover's one but I am loving the sausage and gravy. It's so juicy and flavorful, perfect with a side of fruit. I especially love the fact that it's under 400 calories!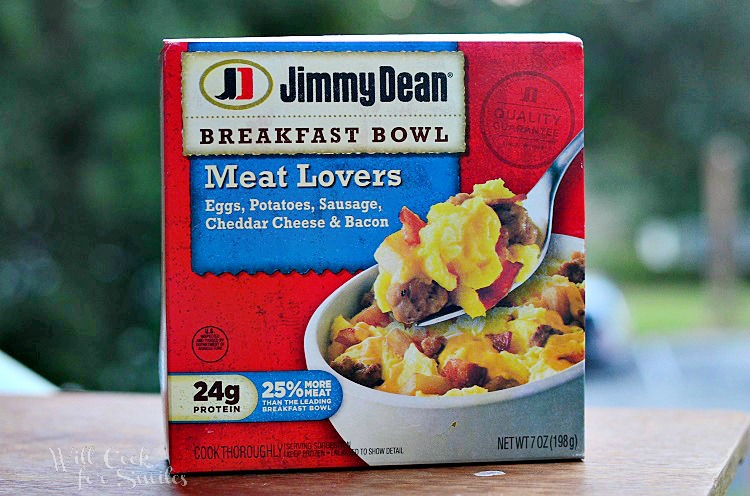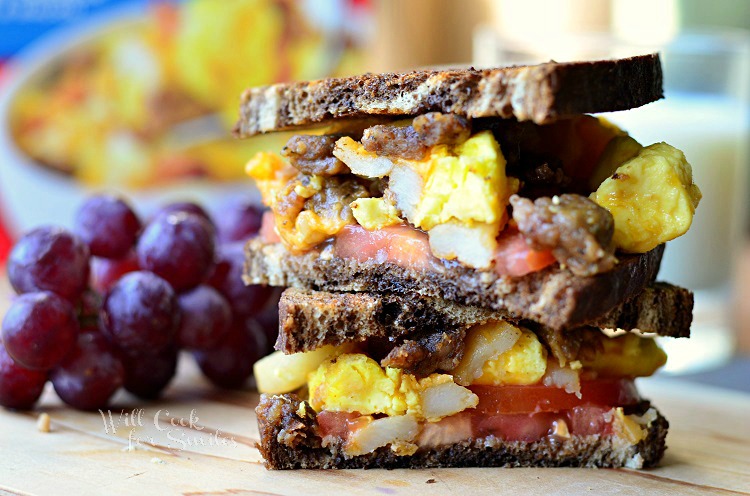 Fast, delicious and easy breakfast accomplished! This is something I can make and eat while packing the little man's lunch. Woo-hoo!
Make sure to pick up a couple of flavors to try next time you are in WalMart! And check out Jimmy Dean on:
Their Website / Facebook / Twitter / Pinterest / Instagram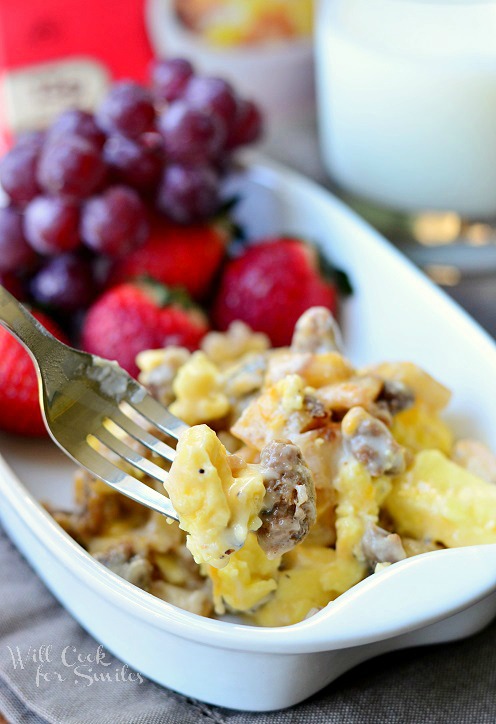 Make sure you follow me through your favorite blog reader (bloglovin or other), subscribe to e-mail or follow me through social media of your choice to keep up with the recipes!