Dates are rare occasions in this house. I go on more dates with the little man and my girlfriends that I do with my hubby. Some of it is due to the lack of babysitters and some due to hubby's crazy work schedule. I often joke that we only get to go out alone four times a year: his birthday, my birthday, our anniversary and once in July when my sister has that one week off from school and dance and she stays with us. It's funny, but it's true! We got to have our date night last week when baby girl was staying with us and we chose dinner and a movie.

We've been meaning to try BJ's Restaurant ever since it opened a few months ago so we decided to make it out there for our date night. We've heard good reviews about it from many people and any place that brews their own beer is on our "must try" list. Needless to day, we were pretty excited!
This place in not only gorgeous, the food was excellent! When I say gorgeous, I mean it. The bar area  is beautiful and they have a large mural along the wall. I really wanted to take a picture but I thought people might get freaked out. In our dining room they also had a wall with light installations, I just couldn't help but stare at it.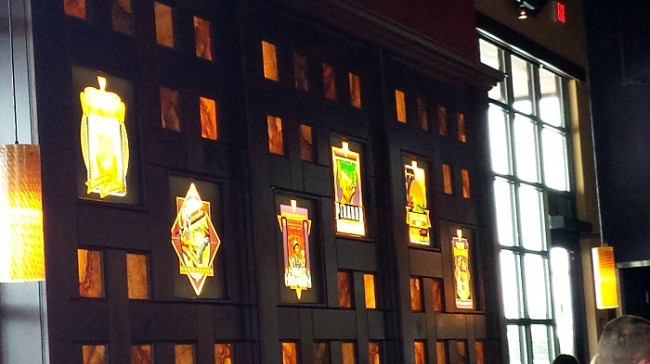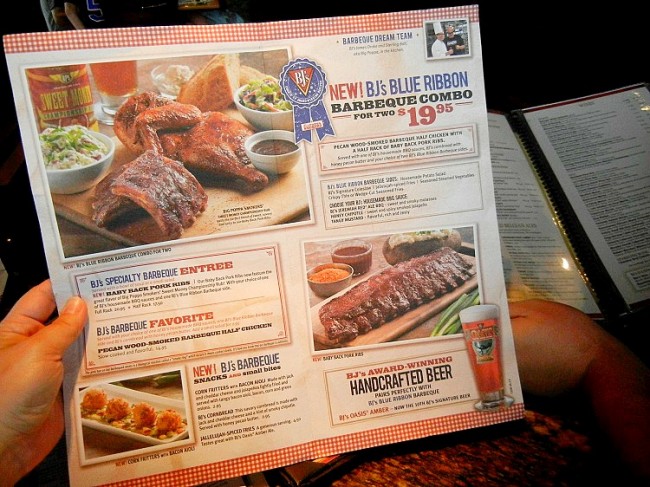 They have a very large menu, you can really get anything your heart desires. What caught our eye is the special limited time Big Poppa's BBQ menu. It's a new BBQ menu featuring ribs, chicken, pulled pork, several sauce options and many other goodies.  We couldn't quite decide on what to try so we went with the Barbeque platter for two, that way we can try a chicken and ribs. This platter featured pecan-wood smoked barbeque half chicken with half rack of baby back ribs.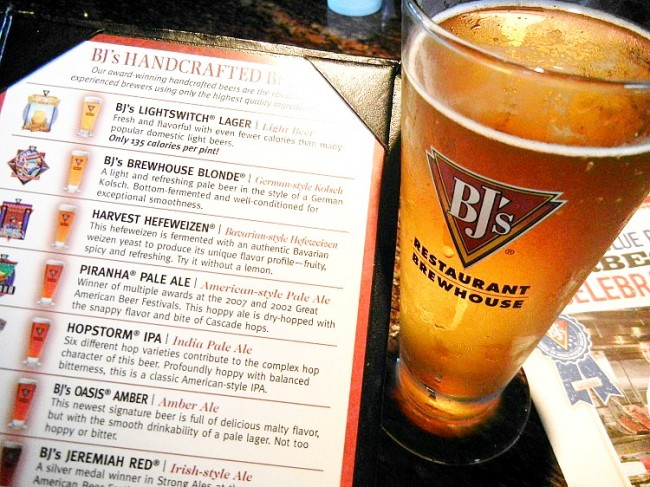 I mentioned above that BJ's Restaurant brews their own beer. Since it was our date night after all, we decided to try their beer. I asked our server for their recommendations for pairing the beer with meals and the menu also lists the best paired drinks with each dish. The pairing was perfect!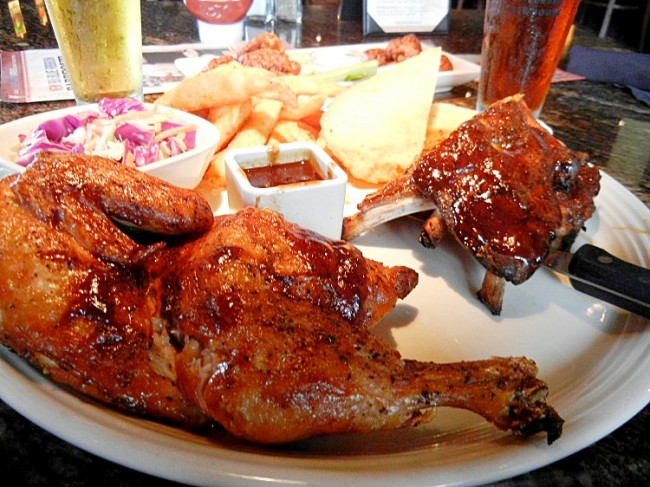 The true menu test was my husband. He is the barbeque expert and managed a restaurant that specialized in barbeque for several years. He is a tough  judge of barbeque everywhere we go and his only con about this meal was that the seasoning wasn't spread evenly enough. Knowing him, I bet he tried hard to find something but couldn't. He and I really liked the smoked chicken.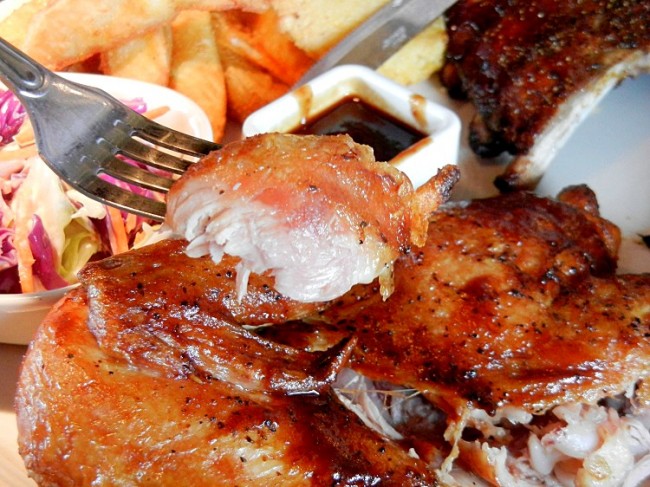 It really was a perfect place to relax and enjoy our date night before the movie. It was cozy, the food was nice and we didn't feel rushed at all, even though they were busy. We'll definitely be coming back to BJs Restaurant before this specialty menu goes away on September 2nd.  I want to come back for some more of that smoked chicken and we definitely want to try a dessert this time!
Check out the BJ's Restaurant website to find one near you.  Visit  BJ's Restaurant Facebook page  and Twitter at @BJsRestaurants for specials and news.