*This is a sponsored conversation written by me on behalf of Ragú® Official New Tra-Dish. All the opinions and text are my own.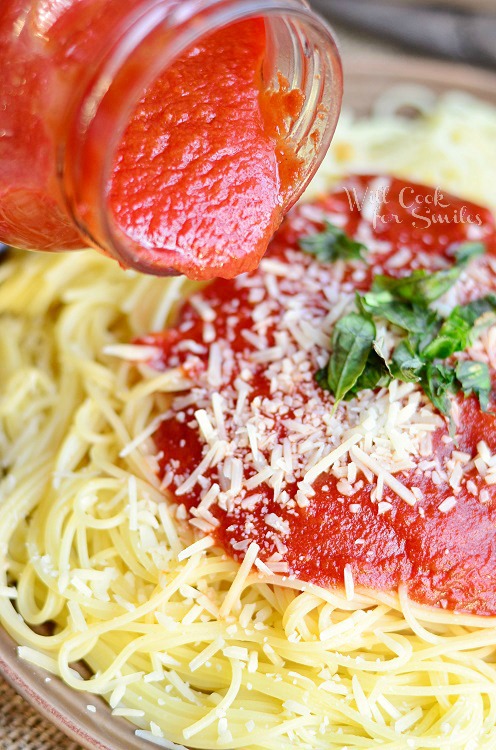 One thing you may not know about me is that I'm a person of habit. I have to remind myself to try new things once in a while. This shows in many aspects of my life and especially in cooking. I get stuck on the same ingredients or the same techniques and I have to tell myself to get out of the "sameness." I love it when I listen to myself because I enjoy the results ninety-five percent of the time! It really is good to try new things because you never know what wonders are waiting to be discovered.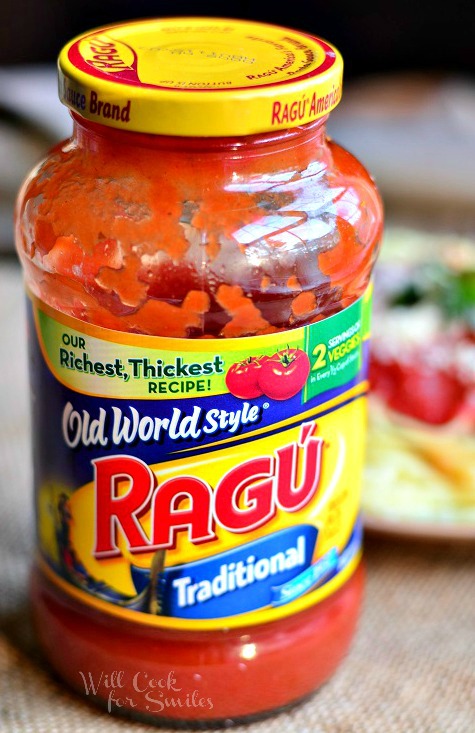 This week, I proved this once again. You know that I like to make my own sauce but you know that I also live a crazy busy life. There are days when I don't have too much time to spend in the kitchen but I still want to serve my family a delicious meal. I tend to keep a jar of tomato sauce in the fringe for those busy days. I've been using the same sauce for years, I mean years!
Many years ago, I tried a few tomato sauce from the jar (only tomato as it is the only sauce I will buy jarred) and settled on one. Ever since then, I've been buying the same one, not trying any others for second time. Last week's challenge to try a new sauce proved my point on trying new things right!
I tried the improved Ragú Old World Style Traditional Sauce and I loved it. First of all, Ragú Old World Style® Traditional Sauce is made with 11 juicy tomatoes making it its richest, thickest recipe. Much better than the old way, from my personal experience. I liked the flavor that this sauce has and the boys like it too.
Second of all, I love that it's blended. I was so used to chunky but when I tried this blended Ragú sauce, I realized much much, more I like it that way. When I make my own sauce, I tend to blend it because I like the smoothness of the sauce. To tell you the truth, I also hate to bite into a canned tomato. I love tomatoes and tomato flavor but I hate to bite into a canned tomato. I used to always pick out and throw away the tomato chunks or just run the sauce through a blender. This is a personal preference.
We don't get to eat together as a family much, due to our separate schedules, but when we do get that chance, I want to make it the best. During the week days, especially if it's a school day for me, I only have a few minutes to cook. It feels very good to have something quick that I know will taste delicious!

Don't let me "leave" without telling you about the amazing sweepstakes that Ragú is currently running!
Enter Ragú Better and Better Sweepstakes for a chance to win great Authentic Italian themed prizes, including a grand prize, trip to Rome for a family of four! Just go and see the incredible prizes for yourself! And, man on man, a trip to Italy!! My biggest dream is to go to Italy some day and I would just cry if I won a trip like that!
You can visit Ragú on Facebook to get some nice recipe ideas!
NO PURCHASE NECESSARY. Legal residents of the 50 United States (D.C.) 18 years and older. Ends 5/6/14. To enter and for Official Rules, including odds, alternate method of entry, and prize descriptions, visit www.RaguSweeps.com. Void where prohibited.
This is a sponsored conversation written by me on behalf of Ragú® Official New Tra-Dish. The opinions and text are all mine.