Continuing our scheduled entertainment from my fellow bloggers while I'm away! Today, I am happy to present the amazing Julie from This Gal Cooks! (Wow, that made her sounds like a magician. She is not but she made some magic with this smoothie!)
*****
Berry and Toasted Coconut Smoothie: This tasty smoothie is filled with blueberries, raspberries, toasted coconut and pineapples. No refined sugars or dairy in this morning treat!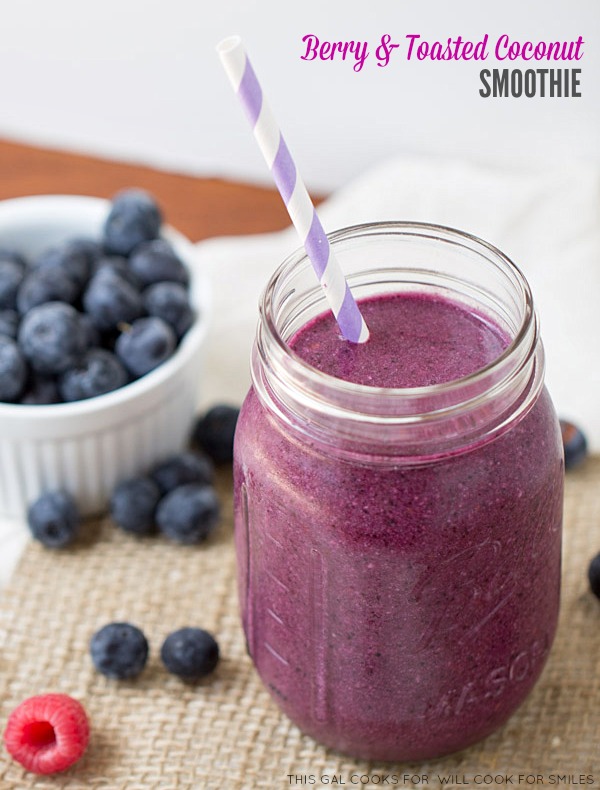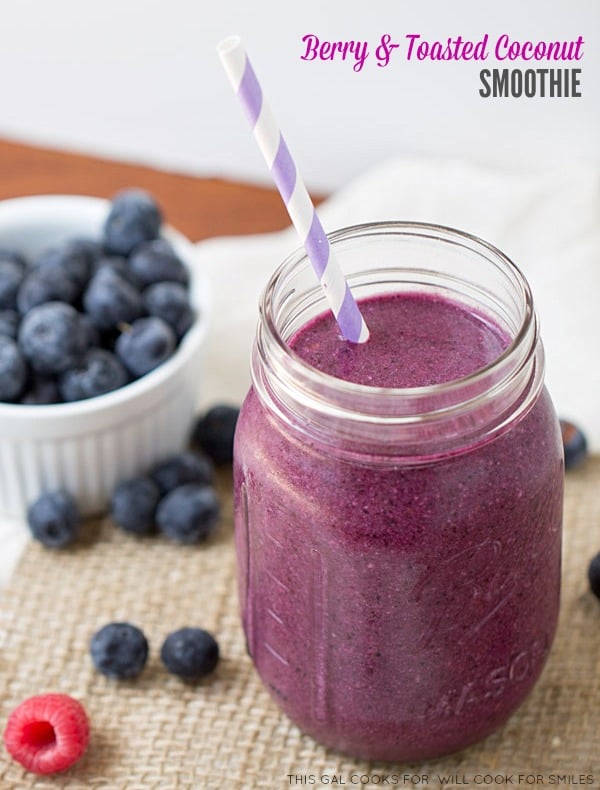 Good morning, all! My name is Julie and I blog over at This Gal Cooks. I love to share semi-healthy and semi-sweet, mostly simple recipes that are perfect for any occasion. I love a good craft beer and can almost always be won over with a big ole plate of Mexican food or a huge scoop of peanut butter.
I'm so excited to be guest posting for Lyuba today while she's off in busy busy land! I just love her drool-worthy recipes and her amazing space here in blog-land. I know how much Lyuba LOVES coconut so I wanted to make a tasty treat to share that utilized coconut. I've been on a smoothie kick lately so I was thinking hmm, how about a smoothie with coconut?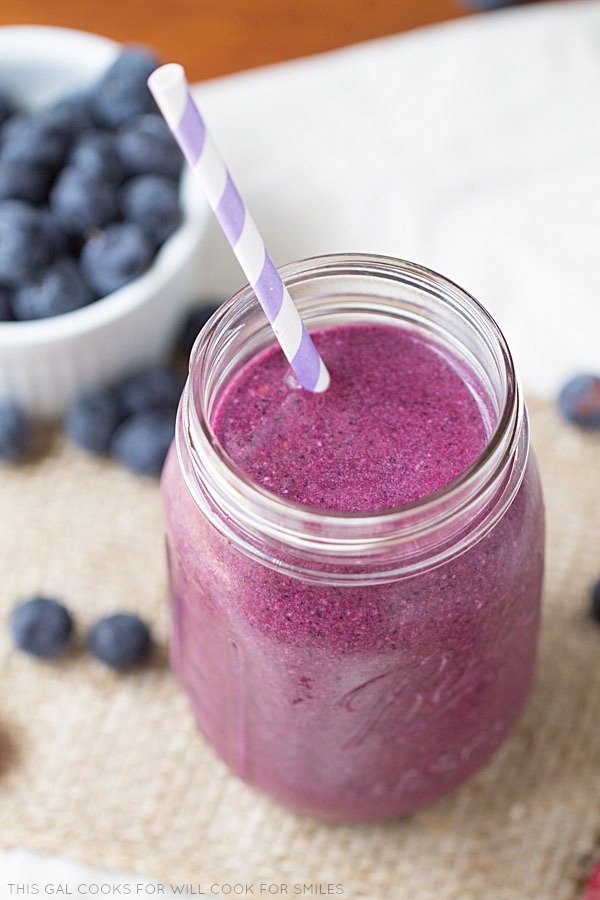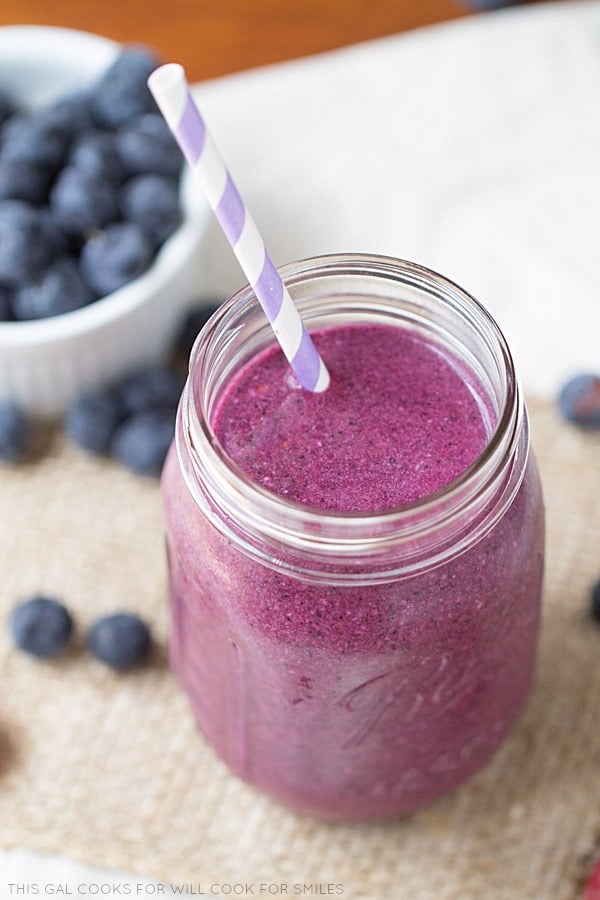 Typically I use almond or coconut milk in my smoothies. Dairy and I aren't always the best of friends. But we won't go into that fun stuff right now. Anywho, I knew I'd use some thick, rich coconut milk in this smoothie but I wanted to bump up the coconut flavor. I wanted this smoothie to scream from the rooftops "I'm full of coconut; drink me now you coconut lover!" So I grabbed some of my unsweetened shredded coconut, toasted it and used it in this smoothie.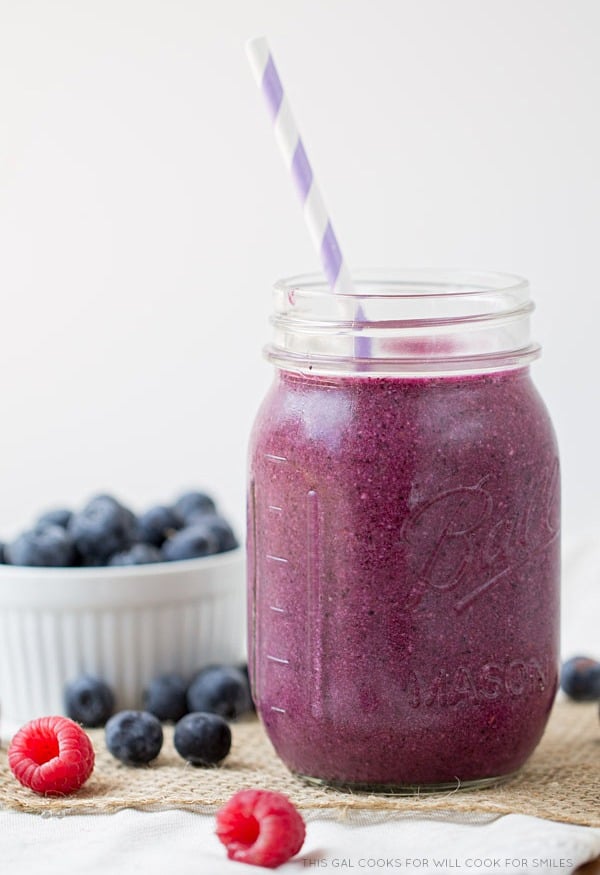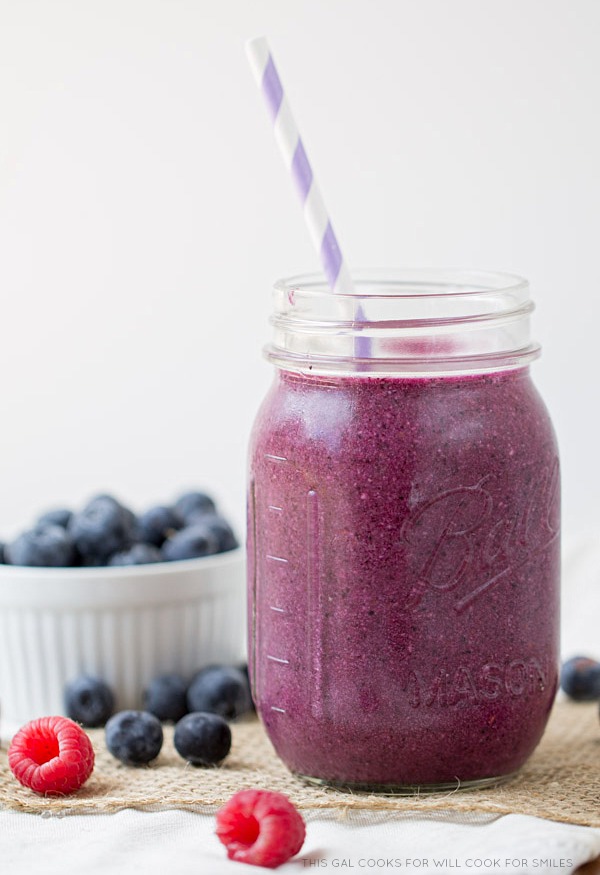 You won't find any refined sugar in this healthy smoothie. To sweeten things up a bit, I used the juice from some pineapples, along with a few pineapple chunks. If you're into super sweet smoothies, I'd recommend adding a little honey to the mix. I prefer using frozen berries in my smoothies. It keeps things super cool, which is totally what you want on a blazing hot day. Plus, frozen berries are cheaper and they will ensure your smoothie turns out thick and smoothie-like. Cause it's a smoothie so we want it to be smoothie-like, am I right? 🙂
This recipe will make approximately two 8oz smoothies, one for you and one for a friend. Or if you're like me, two easy breakfasts for two days in a row. Enjoy!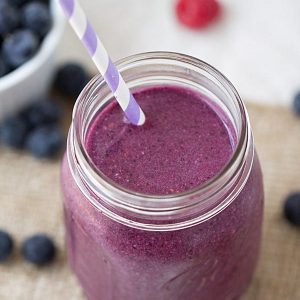 Berry and Toasted Coconut Smoothie from This Gal Cooks
Ingredients
1

C

frozen blueberries

1

C

frozen raspberries

3

tbsp

unsweetened shredded coconut

½

C

pineapple juice

½

C

pineapple chunks

½

C

coconut milk

¼

C

water
Instructions
Coconut: to toast the coconut, line a baking sheet with parchment paper. Place the coconut on the baking sheet in a single layer. Bake at 350 for 3-5 minutes or until lightly golden in color.

Place all ingredients into a blender. Blend on the smoothie setting until well blended. Serve in glasses.

Note: If saving one of the smoothies for later enjoyment, place in the freezer. Remove from

freezer approximately 1 hour before consuming or place in the microwave for a few seconds at a time to defrost it a little.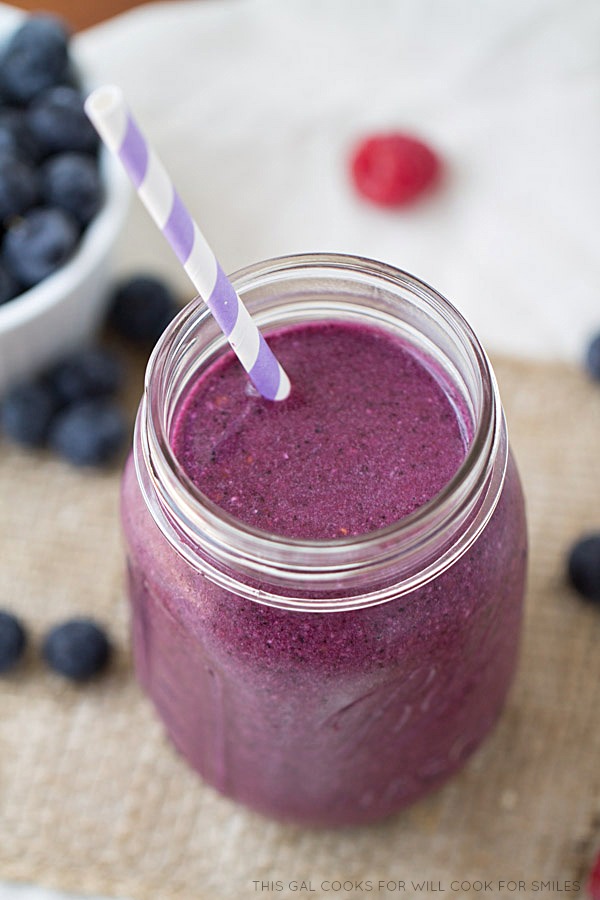 Thank you for letting me take over your blog today, Lyuba! It's been a super fun time. I hope everyone enjoyed this tasty smoothie recipe. 🙂
Meet Julie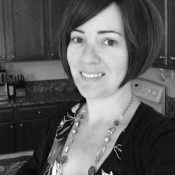 Facebook // Pinterest // Google Plus // Twitter // Instagram
A Few More Recipes From Julie: