*Disclosure: This is a sponsored conversation written by me on behalf of Collective Bias, Inc. and Bigelow Tea. The opinions and text are all mine. #CollectiveBias #AmericasTea *
Cookie mix in a jar is a great holiday gift idea and I have a fun one to share with you. This Earl Grey Shortbread Cookies mix is a perfect gift for tea lovers and cookie lovers alike. Very easy to put together and just as easy to bake. Recipe card is also included.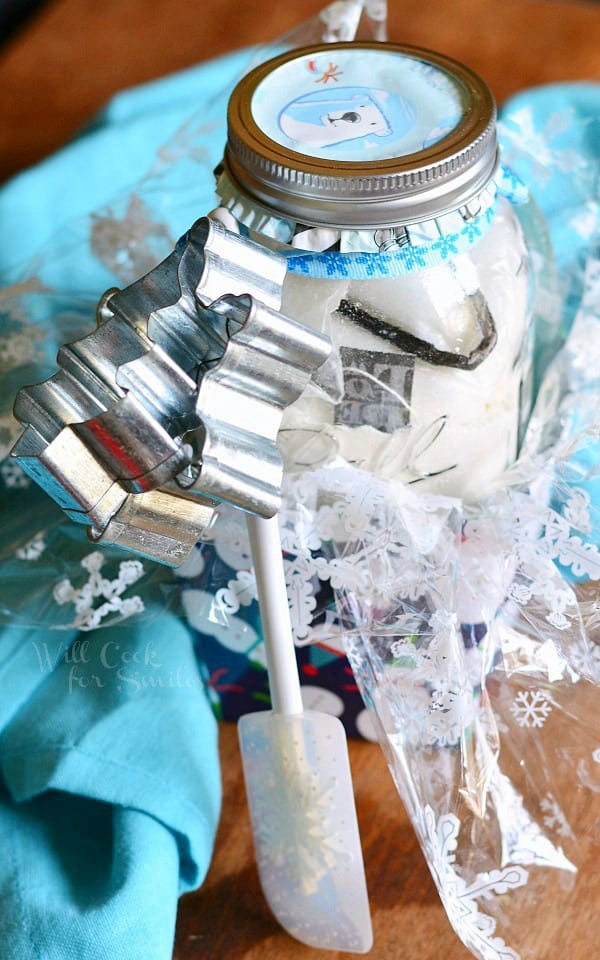 Oh boy, holidays are just charging at us like a raging bull! By the use of this metaphor, I'm sure you can tell that I am not quite ready and think that they are coming way, way too fast. To be honest, I only have one person crossed off my list and it was a total accident that I ran into a perfect present. And now, I have a great addition to this gift because this friend also loves tea (and shortbread cookies). One person done…ten to go. Yikes!
This is a fun and easy present. It would be a nice holiday gift for a friend, boss, co-worker or a teacher. It's so easy to put together and it will be just as easy to make. These cookies are perfect for afternoon tea time and so tasty.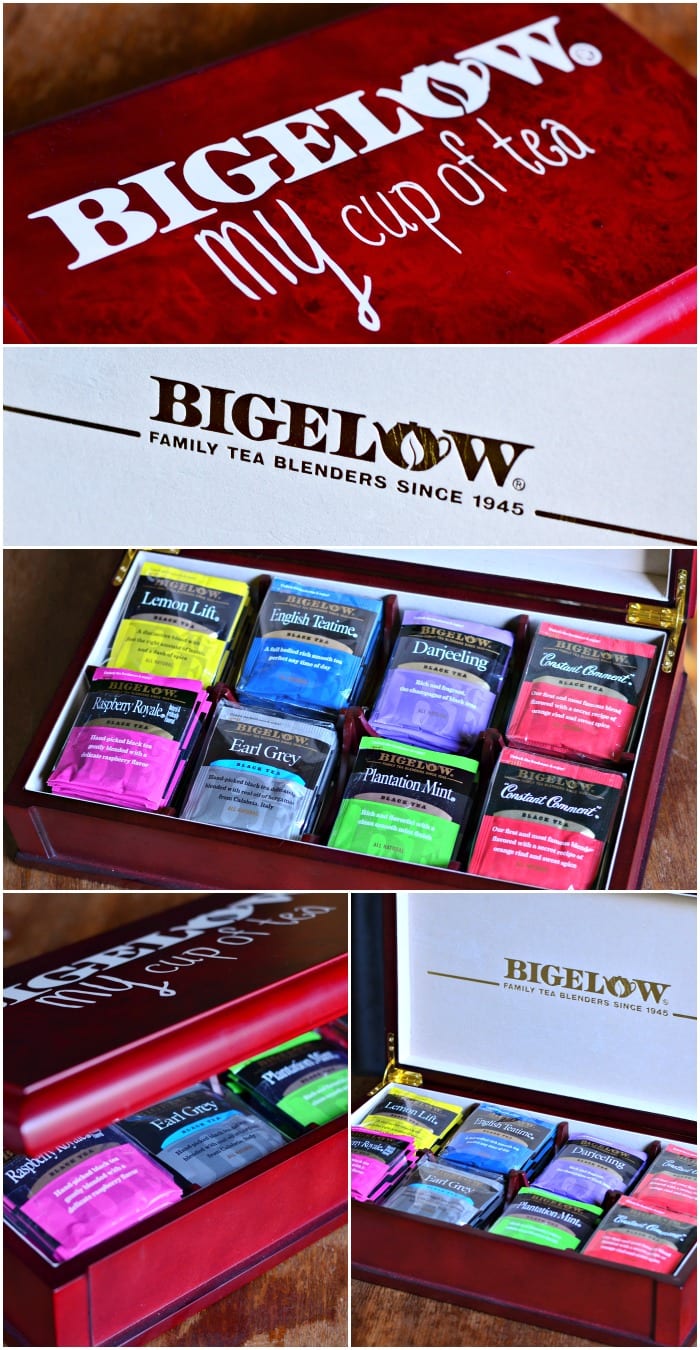 Speaking of tea time, you can create a perfect tea time gift by pairing this Cookie Mix In A Jar with a Wooden Tea Chest from Bigelow. I got my tea chest while visiting with the Bigelow factory and corporate headquarters in Fairfield, Connecticut last month. I fell in love with it instantly and have it on my bar for display. It's beautiful and I love the fact that it can be personalized.
Now, this tea chest is mine (and I'm not giving it up) but I am definitely ordering a personalized one as a gift. You can monogram it with pretty much any message, date or name and it will definitely make a nice present for a tea lover. I've also customized the teas that are inside. This tea chest does come with a specific set of teas but I took them out and filled it with teas I love. As you can tell, my tea chest is filled with black teas because those are the ones I drink most often.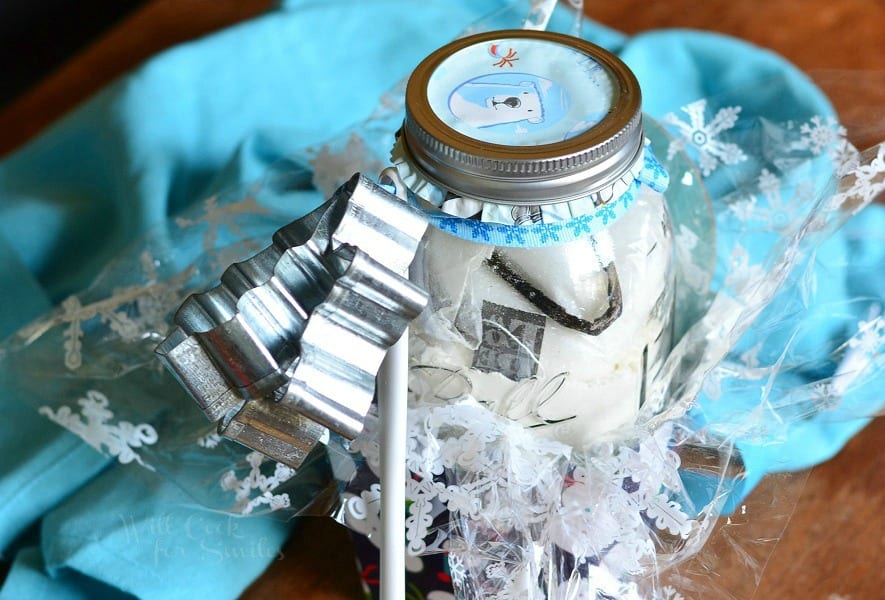 These Earl Grey Shortbread Cookies and tea chest really go hand in hand but back to cookies. You can customize this jar very easily. If you want to make two or more different jars for friends or co-workers, you can just change the outlook. Use different color ribbons and cupcake liners and add a variety of holiday cookie cutters. You can even use different flavor teas. Orange Spice or Lemon would be some of the great flavor you can play around with. And, even through I put that vanilla bean as optional when baking these cookies, I highly recommend that you add vanilla bean to the jar. It will infuse sugar with great vanilla flavor that you would be missing otherwise.
To put the jar together, you will need:
1 64 oz wide mouth mason jar
2 3/4 cups flour
1 sandwich bag, no ziplock
1 cup of white granulated sugar
1/4 tsp salt
1 vanilla bean
2 Bigelow Earl Grey tea bags
1 cupcake liner, holiday themed
Ribbon
Cookie cutters
Small spatula (optional)
Recipe card
Directions:
1. Add flour to the jar and lightly shake so it's even.
2. Mix sugar and salt and place it in the sandwich bag. Add vanilla bean to the bag. Tie the bag and add it to the jar. (Make sure that the bag it not tied too close to sugar and still flexible so it is easy to put in and take out. )
3. Add tea bags.
4. Place cupcake liner, print up, in between the two pieces of lid. Close the lid tight.
5. Tie cookie cutter and spatula with ribbon and tie it onto the jar.
6. You can either print recipe card on card stock or on sticker paper. You will probably have to size it down before printing.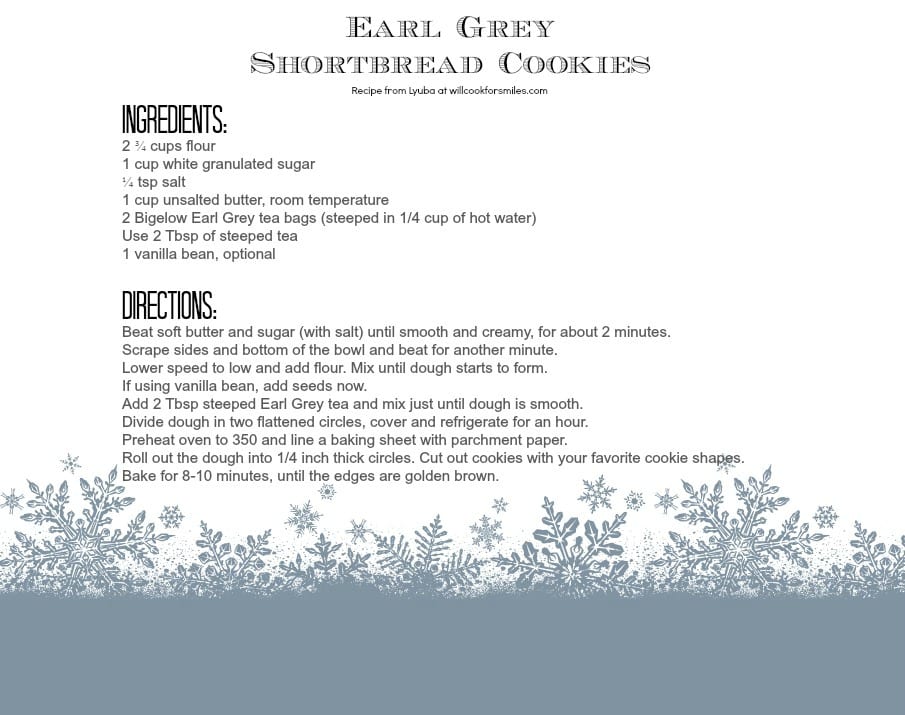 My little guy and I had lots of fun baking these cookies too. (Common, I had to make sure that the process would be smooth start to finish, right?!) It was the first time that my little man cut out cookies and he was having too much fun. After we cut out enough cookies, he played around with different shapes and some leftover dough. I'm sure he will want to make sugar and shortbread cookies from now on just so he can help cut them.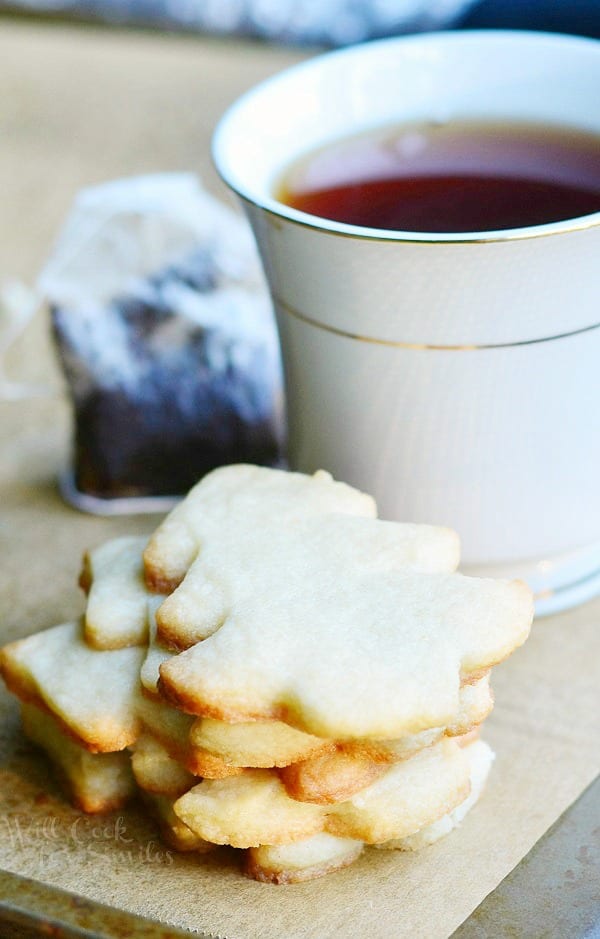 Check out the Bigelow Tea for more great ideas on how to use their tea on:
_________________________________________________________
Make sure you follow me through your favorite blog reader (bloglovin or other), subscribe to e-mail or follow me through social media of your choice to keep up with the recipes!
        
_______________________________________________________