Ice Cream! I got some candy, marshmallows, Cookies and Cream cookies and ice cream, of course, to make some fun cones to "order."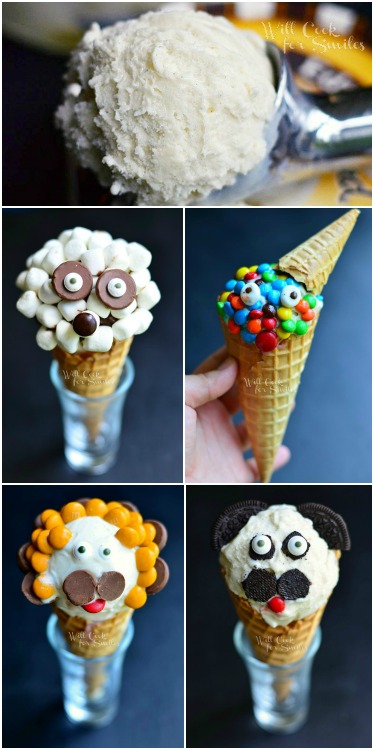 Playing around with these ice cream cones, I came up with some fun creations. This would be so fun to have at a kid's birthday party. If you have the patience and not too many kids attending, then it would be the talk of the party! For our cones, I used Edy's Slow Churned Ice Cream. I love this rich and creamy ice cream texture that is accomplished by slowly churning it. They use wholesome ingredients and there is a bonus of having half the fat. It's not a necessity, just a bonus! My favorite part, aside from being delicious, is the soft texture. It is always easy to scoop, even immediately after it's taken out of the freezer.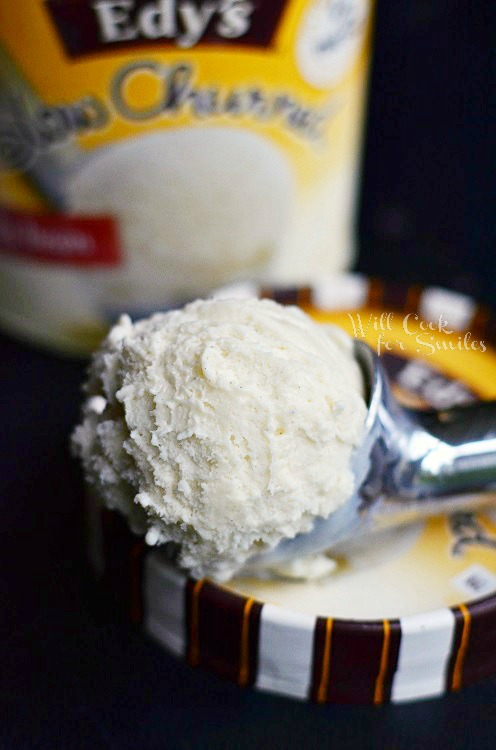 Fun fact: Edy's has pumpkin and peppermint ice cream flavors coming out for a limited time. It should be at the stores by September 15th! I can't wait to try their pumpkin ice cream!
Boys made some suggestions for me to make.
First up is the …
Panda!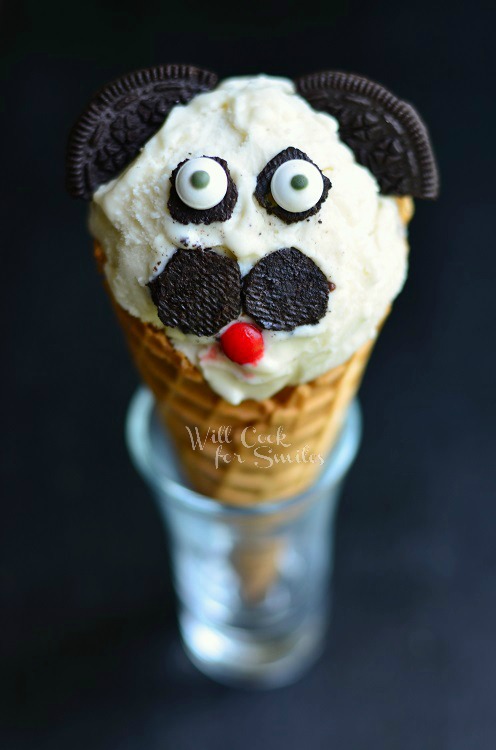 What you need: Ice cream Cone Cookies and Cream cookies (no cream) Candy eyes (I used some of the Cookies and Cream cream filling to "glue" the eyes) and Chocolate Coated Candies
Hedgehog!
It started out as a sheep but I decided it looked more like a hedgehog. (He is my favorite!)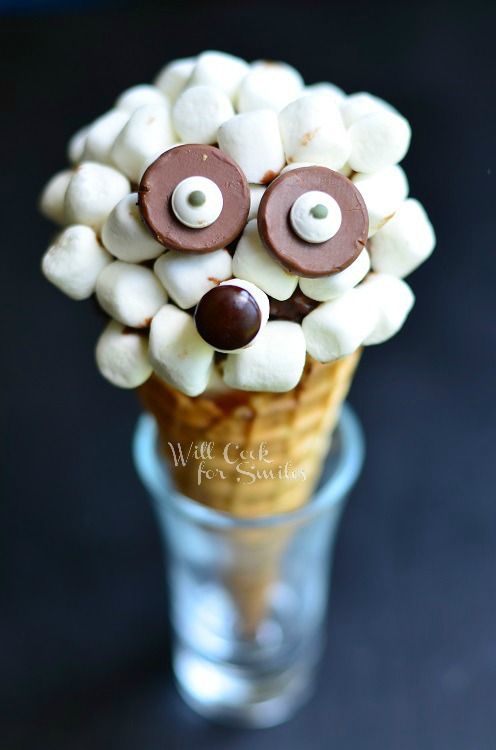 What you need: Ice cream Cone Chocolate Magic Shell Mini Marshmallows Candy Eyes Chocolate Disks
Lion!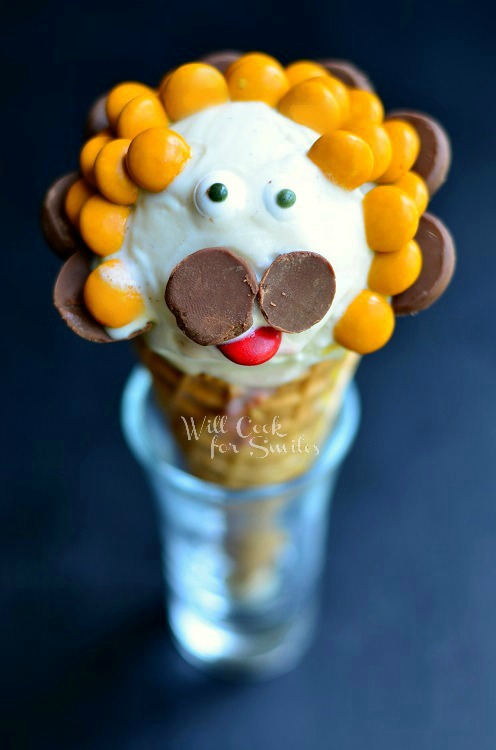 What you need: Ice cream Cone, Orange Chocolate Coated Candies, Red Chocolate Coated Candies, Chocolate Drops with tops cut off, Candy Eyes
Last, but not least…
Clown!
What you need: Ice cream Cone, Bottom Tip of a Cone, Mini Chocolate Coated Candies, Mini Marshmallow cut in half (Chocolate syrup to dot the eyes) Red Chocolate Coated Candies
I hope you enjoyed my little Ice Cream Cone Creations!
_______________________________________________
Make sure you follow me through your favorite blog reader (bloglovin or other), or follow me through | Facebook| Twitter| Pinterest|
Don't miss any new posts and recipes from me, subscribe to E-MAIL! Just enter your email in the side bar, you will receive an email for confirmation. Confirm and you are all subscribed! HUGS!
Remember to come back and link up to my party on Saturday morning!!
I will be sharing this recipe at the wonderful parties in my party tab + Weekend Potluck andRattlebridge Farm. Swing by and link up your own projects!
I was selected for this opportunity as a member of Clever Girls Collective and the content and opinions expressed here are all my own.