Father's day is right around the corner and I have one more idea for you. I'm sharing a gift idea for on-the-go dads and a recipe for a Pomegranate-Blueberry Mint Pizzazz Iced Tea. It's a refreshing iced tea brewed with fresh blueberries and a mixture of pomegranate and mint tea.

I've mentioned before that we don't really get chances to spend holidays together. Hubby being a restaurant manager takes away most of his holidays. Unfortunately, he will be working tomorrow, on Father's Day. I wanted to give him a little something special to make his drive to work better and always remind him that we love him.
He is a big baseball fan so the little man and I made him a personalized baseball to hang off his rear-view mirror.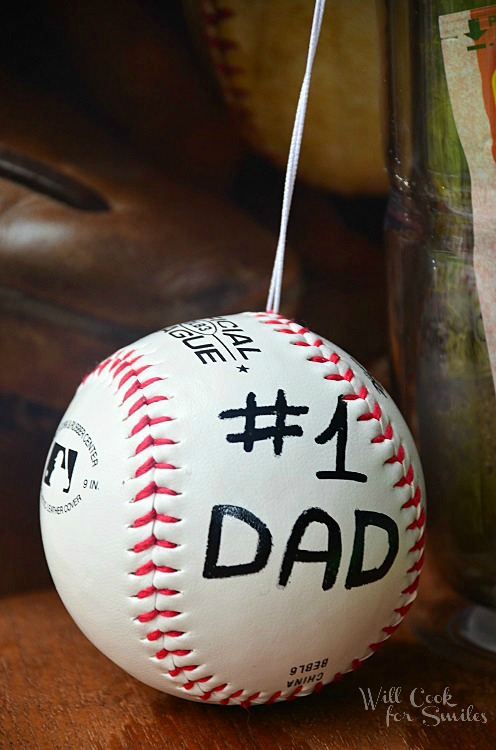 We also made him some nice and refreshing, iced tea for his morning drive to work. It's a blend of fresh blueberries, pomegranate tea and mint tea.
My husband is not a big fan of coffee, he is so not like me. He only drinks coffee when he is extremely tired and really needs it. He also doesn't like water and prefers to have iced tea. I often make my own iced tea, that way I can come up with different flavor combinations. It can get pretty old drinking regular iced tea or tea/lemonade.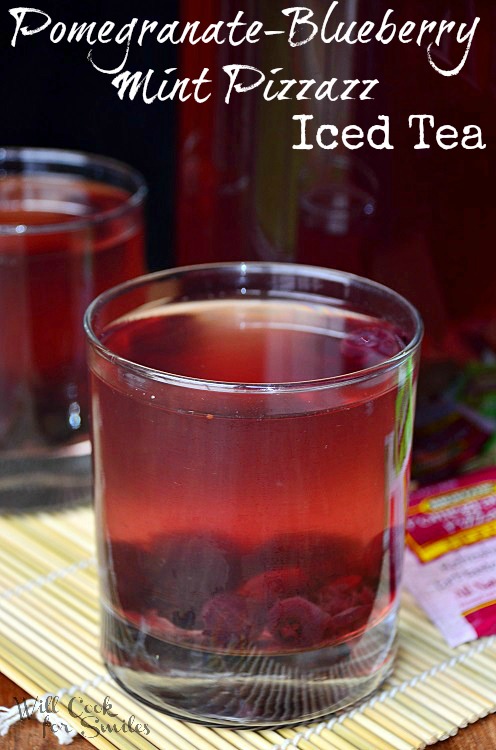 I like to buy variety pack of Bigelow tea as well as one-flavor packs. This gives me more variety to work with without having ten packs of tea on hand. Bigelow tea is not overwhelming with flavor and doesn't get bitter if left in the cup, so it's perfect for my brewed iced tea.
Making this iced tea is very simple and it tastes delicious! I just boiled 1 1/2 cups of blueberries in half-gallon of water for about 10 minutes. Then, turn off the heat and add two packets of Bigelow mint tea and three packets of pomegranate pizzazz tea. Add sugar to taste. Leave the tea bags in until the tea is cooled to room temperature. Take out the bags and refrigerate the tea. Easy, refreshing and delicious!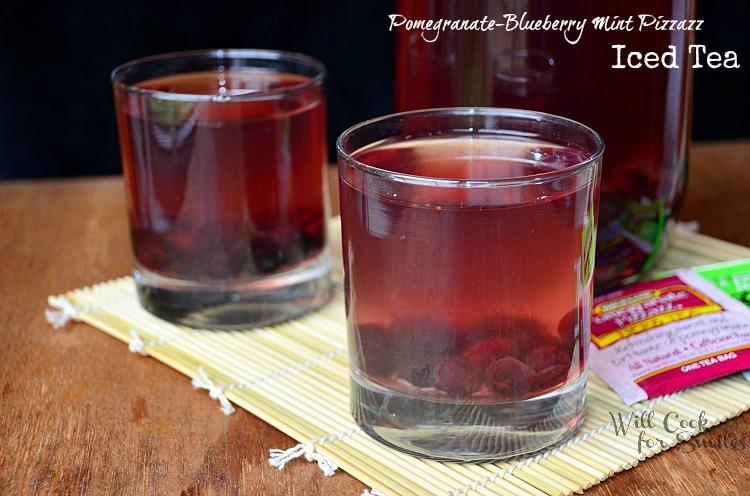 I finally got hubby his own tumbler (I really don't know how he lived so long without one) so he can stop stealing mine. I also packed it with tea and his favorite biscotti. To complete his Father's day gift in a mug, the little man and I made him a personalized baseball ornament.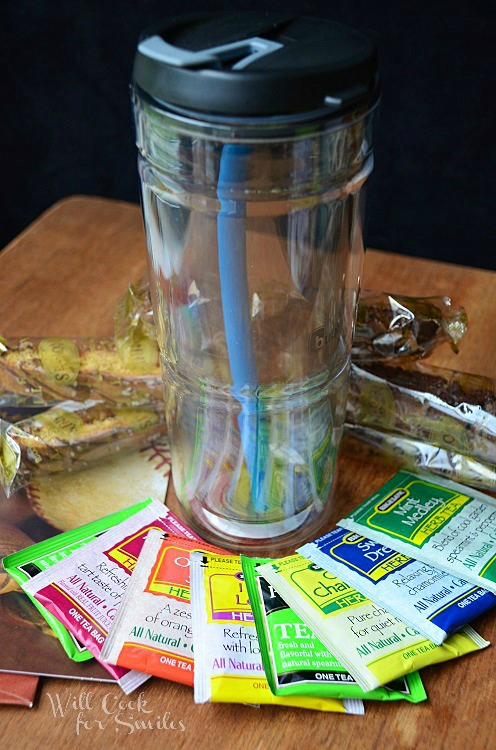 I actually had to get two baseballs because the little man wanted one for himself. I guess he inherited his love of baseball.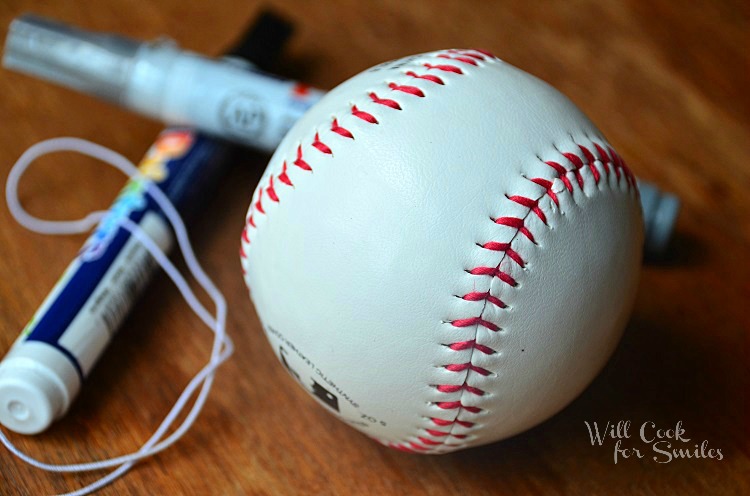 To make the baseball, you will need a thick string or a thick elastic string and some painters markers (they write on just about anything.) Using a large plastic needle (I had one in my knitting kit,) insert the string into the stitch and pull through. Important note: Make sure the the string is thick enough to hold the baseball and the string is not too long, so it doesn't hit the windshield if it swings.
Use the painter's marker to write your message. You may need to go over it again with the marker and make sure to let each side dry before proceeding to another side. It will take a couple of minutes to dry.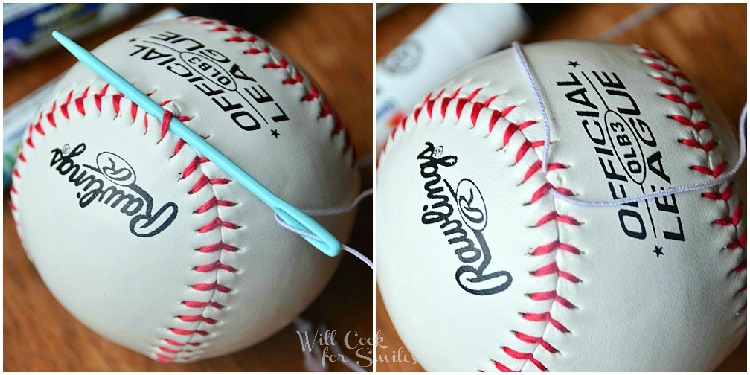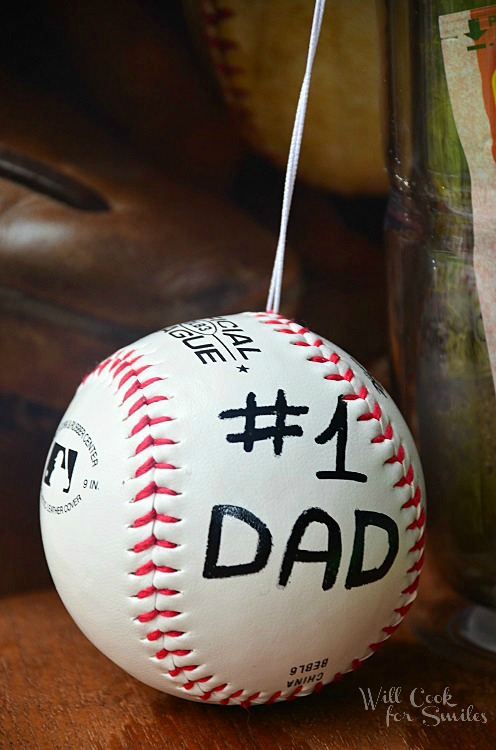 Happy Dad! I just wish we could spend Father's Day together.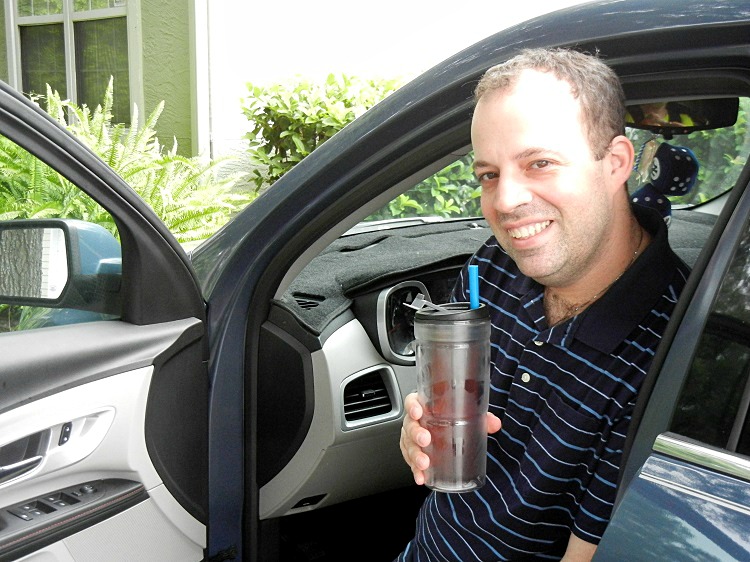 You can check out our shopping trip in the Google + Album.
You can also check out Bigelow Tea of Facebook, Twitter of their Blog.
_________________________________________________________
Make sure you follow me through your favorite blog reader (bloglovin or other), or follow me through | Facebook| Twitter| Pinterest|

Don't miss any new posts and recipes from me,
subscribe to E-MAIL

! Just enter your email in the side bar, you will receive an email for confirmation. Confirm and you are all subscribed! HUGS!

***************
Remember to come back and link up to my party on Saturday night!!