This post brought to you by Jello, making Halloween more wiggly for everyone. Check out more Halloween recipes here: JELLO.com/recipes.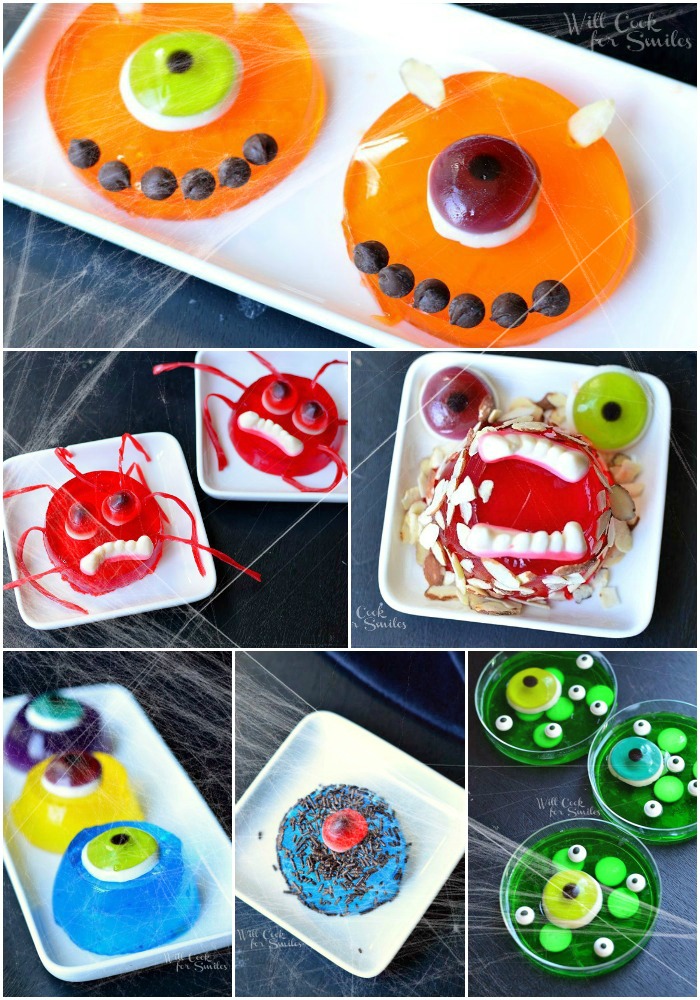 Oh my goodness, Halloween is almost here!
I can't believe that time is coming for all the scary, dressed up fun! I hope you have some party plans!
Will you be throwing a party? An adult party or a kid party? I have a really fun idea for a fun Halloween party snack. I hope you find this idea as fun as I did.
Halloween Monster Bash!
It's a monster themed JELL-O snack table! You can either have lots of fun creating monsters with your kids before the party or you can have a "make your own monsters" station!
How fun is that?!
All you need is different flavors of JELL-O Gelatin, some gummy googly eyes, gummy teeth, and some baking goods you can find around the house. I found gummy eyes and teeth at my local Target, in the Halloween section, so I'm sure that you can find similar gummy goodies at your local store.
I recommend making the JELL-O night before the party because it needs several hours to set. Make some in dixie cups and some on a tray so that you have a variety of shapes.
Most importantly….HAVE FUN with your monsters!!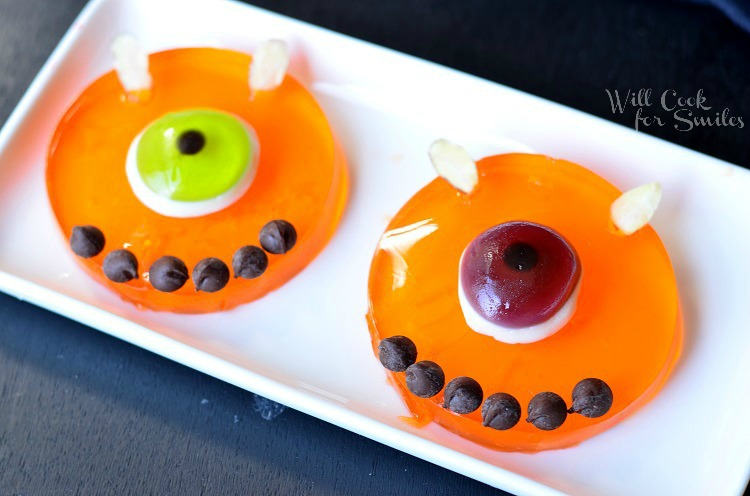 JELL-O Orange
Use a cookie cutter to to cut out the circles for these monsters.
Use chocolate chips for the mouth.
Use gummy googly eyes for the eye.
Use sliced almonds for horns.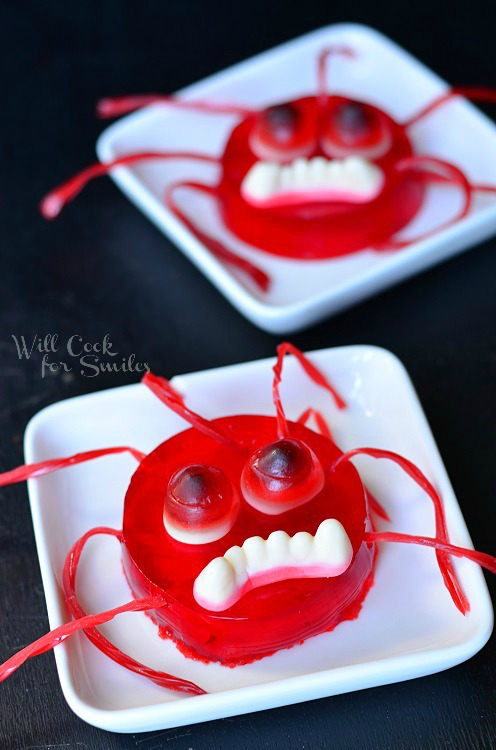 JELL-O Raspberry
Use a cookie cutter to to cut out the circles.
These are actually my husbands favorite ones!
Use Twizzler strips for tentacles.
Use gummy eyes and teeth.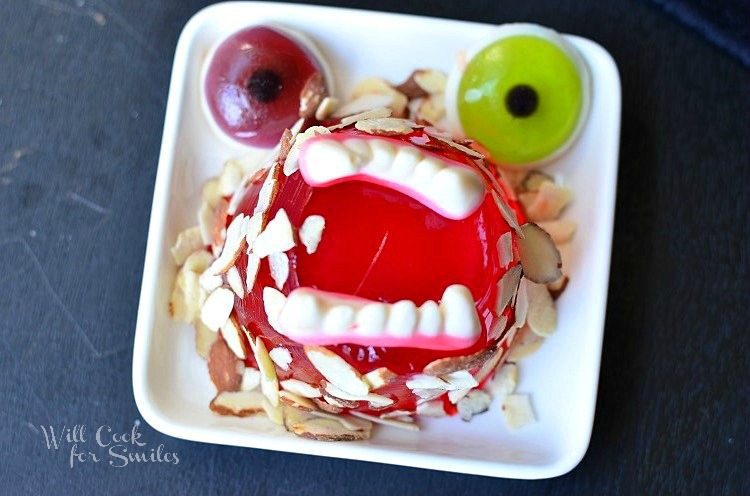 JELL-O Raspberry
Use dixie cups as molds for this monster.
Use gummy googly eyes and gummy teeth.
Sliced almonds as scales.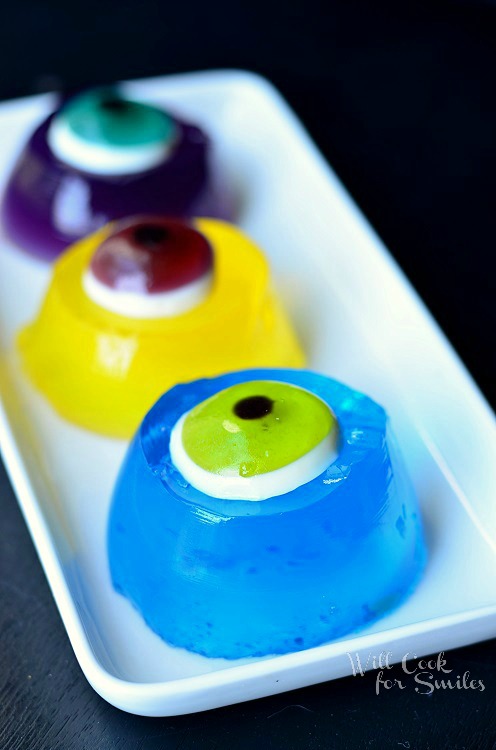 JELL-O Berry Blast
Use dixie cups as molds for this monster.
Use gummy googly eyes.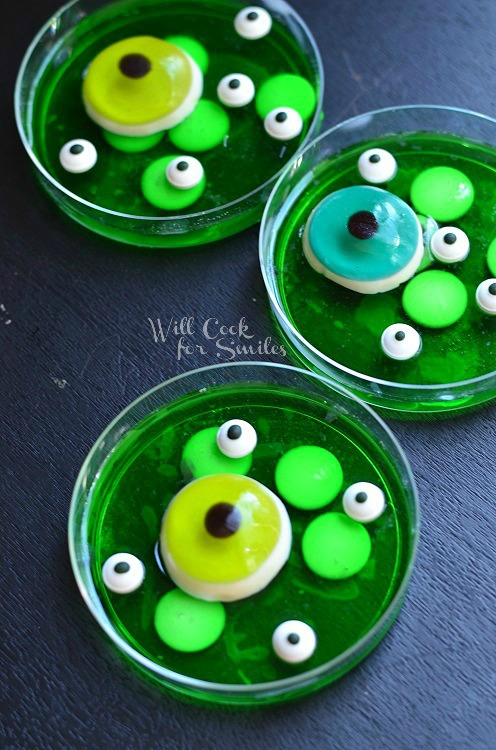 JELL-O Lime
Use round plastic dishes.
Use two different sizes of candy eyes. Add some before setting and some after the JELL-O sets.
Use googly gummy eyes.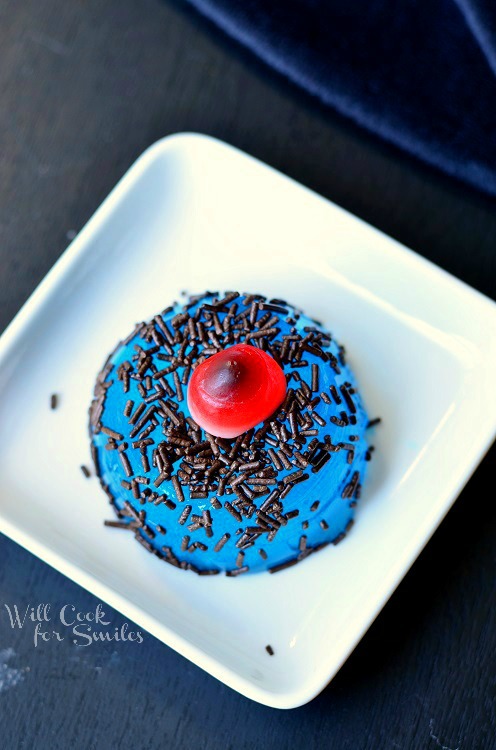 JELL-O Berry Blast
Use chocolate sprinkles as fuzz.
Gummy eye balls.
______________________________________________
If you want MORE ideas for some fun with JELL-O JIGGLERS, check out these recipes from JELLO.com page!
Creepy Crawly JIGGLERS
MMMMonster JIGGLERS
Halloween Cat Eyes JIGGLERS
Halloween JIGGLERS Hands
_________________________________________________________
Make sure you follow me through your favorite blog reader (bloglovin or other), or follow me through | Facebook| Twitter| Pinterest|
I will be sharing this recipe at the wonderful parties in my party tab + Weekend Potluck, and Rattlebridge Farm. Swing by and link up your own projects!
_______________________________________________________