The Halloween fun continues!
Today's treats are inspired by Monsters University. Monsters Inc. has been one of my son's ("Ahem"..husband's) favorite movie for years. Needless to day, we were very excited that they made another Monsters movie and we were excited to see it.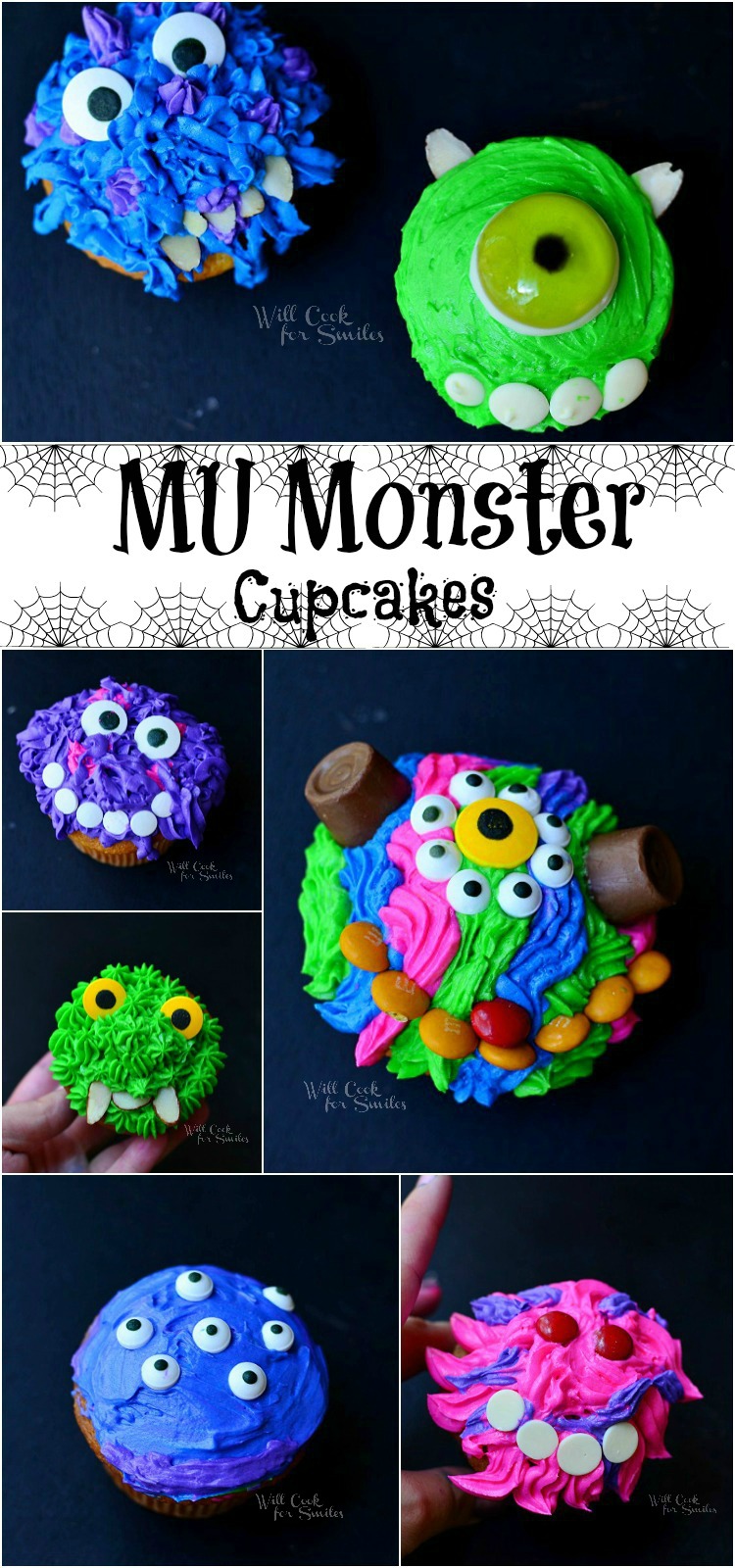 We were very excited for the moving coming out on DVD since we didn't get a chance take the little man to the movie theater. He is a little bit too active to got to a movie. If he can sit 30 minutes, that's an accomplishment!
That's why the DVD is perfect for him. We got an advance copy of the movie for inspiration and boy, were we inspired! We decided to make some cupcakes and HAVE FUN with it!
The cupcakes were very easy and we had SO much fun while creating these little monsters. If you are planning a kid Halloween party or just a fun family evening, I suggest sitting around the table and have a CUPCAKE COMPETITION!
Who can make the BEST monster cupcake?!!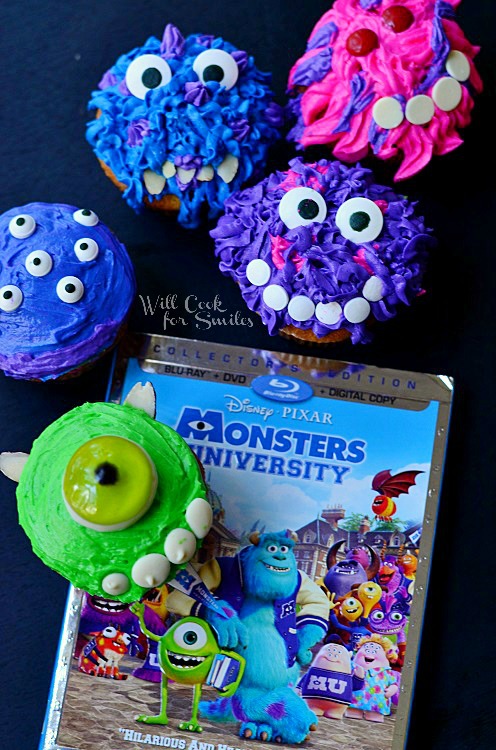 Like I said above, these cupcakes are super easy!
You can either use a box mix for a cupcake or you can make your own. If you want to make your own, can I suggest my white cake recipe?! It's my favorite cake recipe!
For the frosting, I used a Buttercream frosting and different color coloring gel.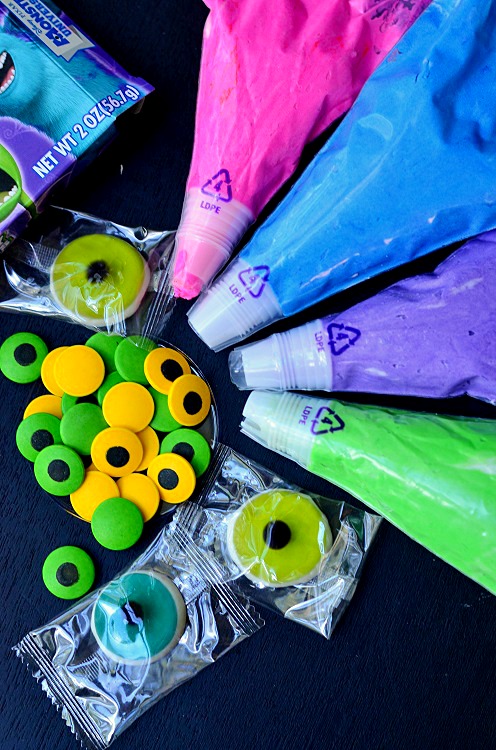 For the Monster Cupcakes You Will Need:
Cupcake Mix
Buttercream Frosting
Different color coloring gel
Gummy Eyeball (for Mike)
Candy eyes
White chocolate chips
Sliced almonds
Other candy that you want to play with
Directions:
1. You can make the cupcakes according to the package.
2. Buttercream frosting directions can be found here.
3. Divide the frosting into as many parts as you have colors.
4. Use the coloring gel in each part and mix it until smooth and even.
5. Transfer the frosting into piping bags.
6. Have loads of fun with the cupcakes!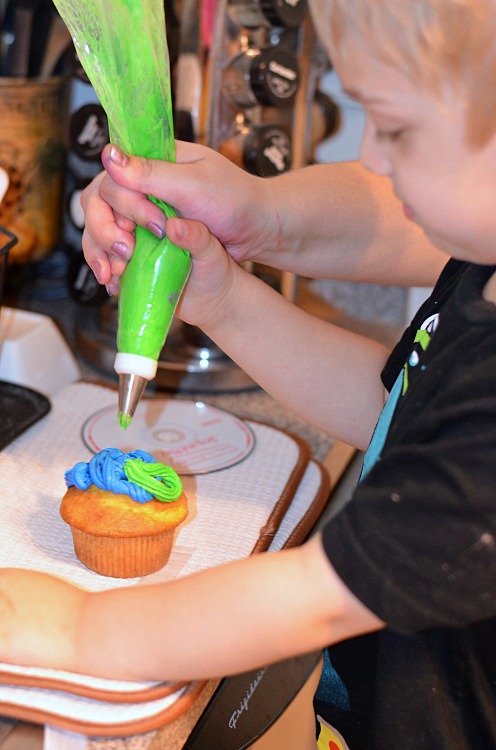 Here are the cupcakes that we made!
I was instructed to ask you WHICH ONE YOU LIKE THE BEST?!
(Someone here is being very confident that you will like his best)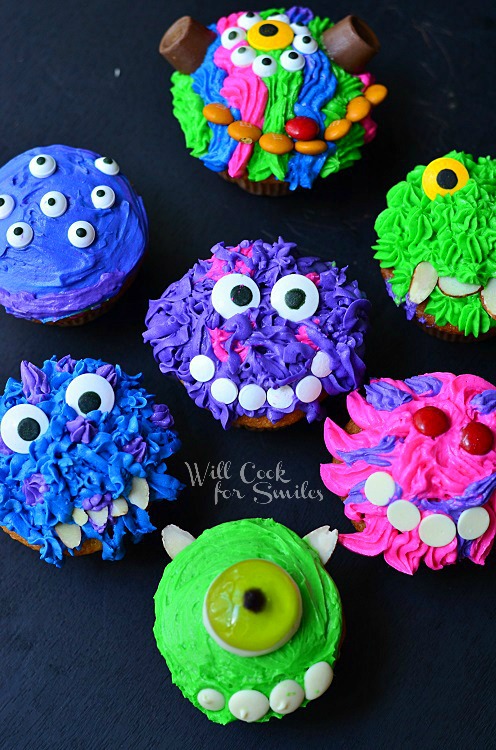 Mike and Sully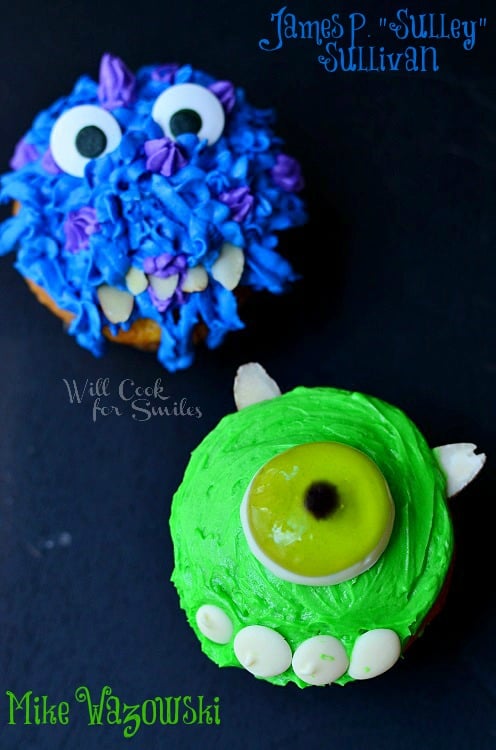 Squishy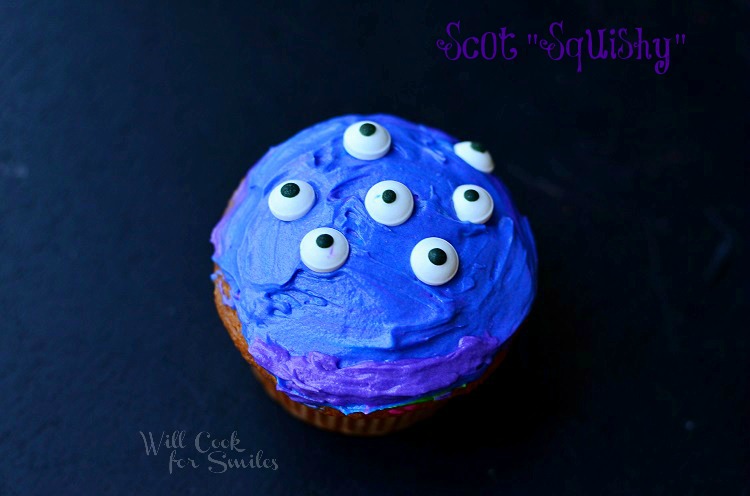 Art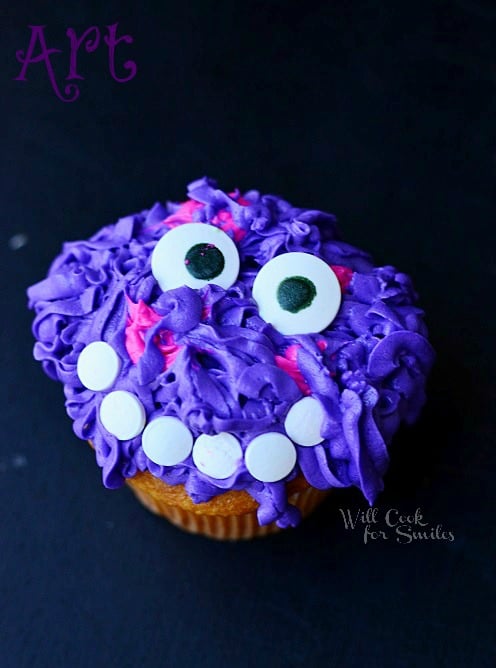 Pink
Larry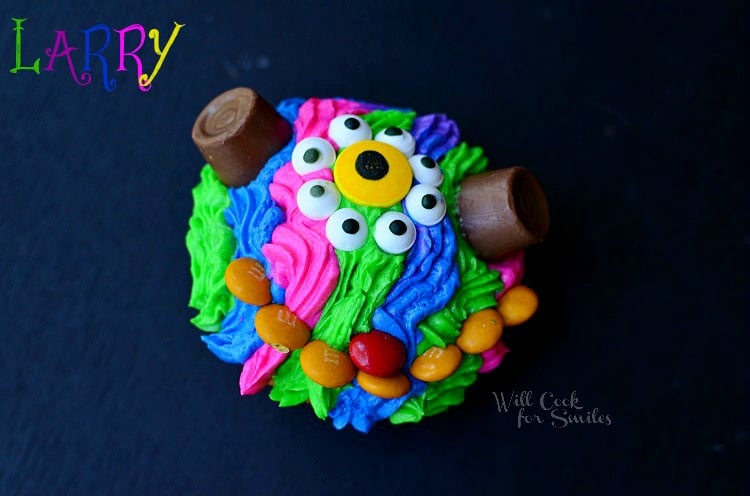 Sssssneaky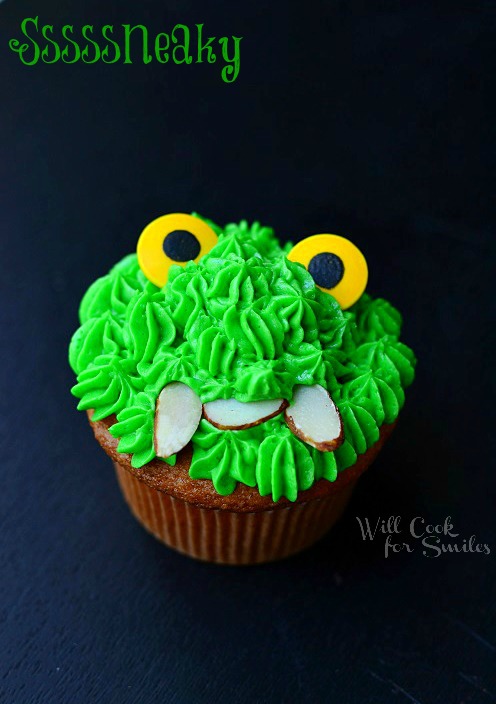 "Monster"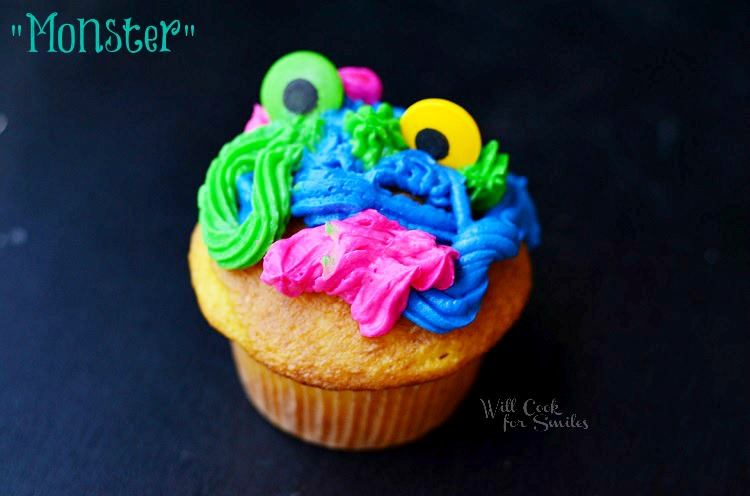 Remember to pick up Monsters University Blue Ray Combo Pack on October 29th!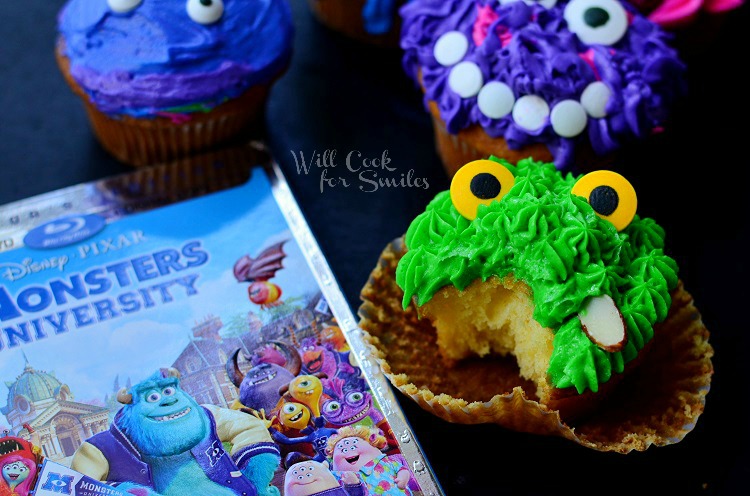 Projects inspired by Disney's Monsters University