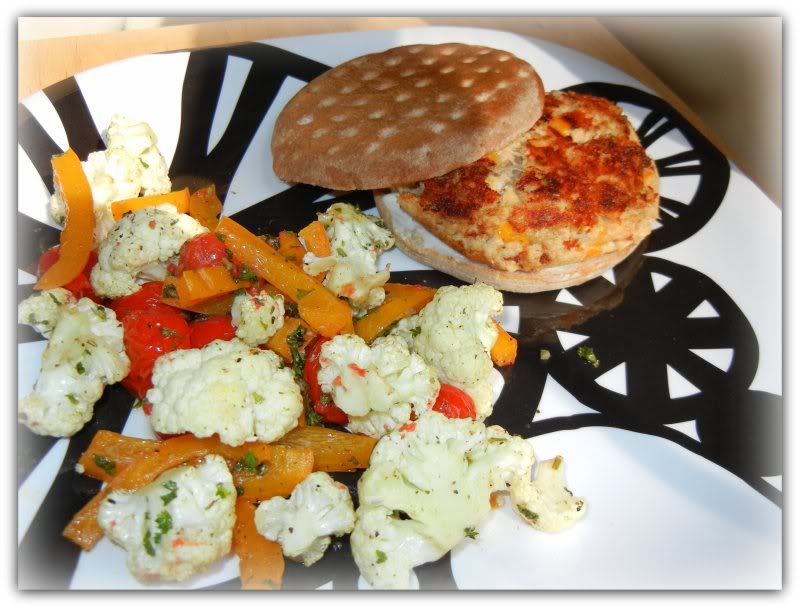 This is another night of daddy working, this means seafood for the little man and I. Actually turned out not so much for the little man, he hasn't been much into eating since his canine teeth have been coming it. Poor baby cries when chewing, can't wait till the darn teeth come out already and stop bothering him.
This is a very nice an easy meal! …and healthy!
Ingredients:
For Salmon Burgers: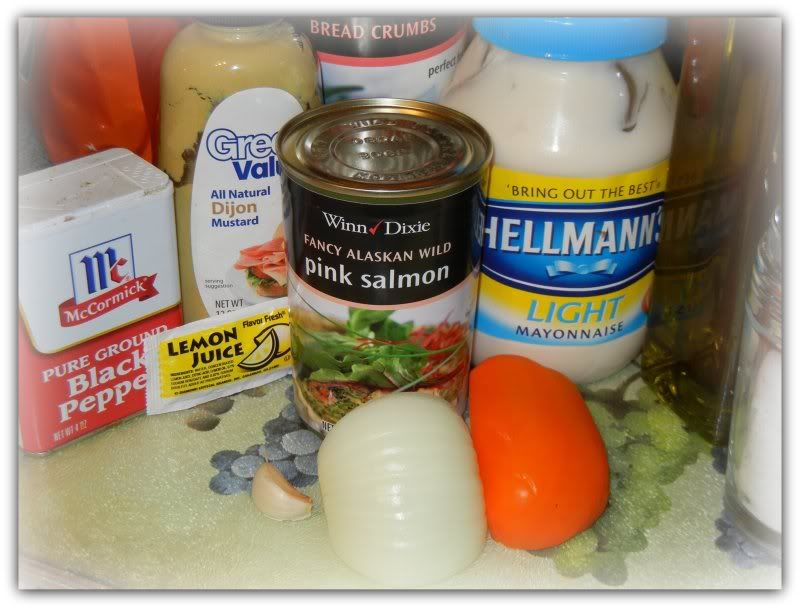 1 14 oz can of salmon meat
1/2 cup pf chopped bell pepper
1/4 cup chopped onion
1 garlic glove
3 tbs of mayo
1 tbs of Dijon mustard
2 tbs of bread crumbs
2 tsp lemon juice
Salt, pepper to taste
For Roasted Cauliflower Medley: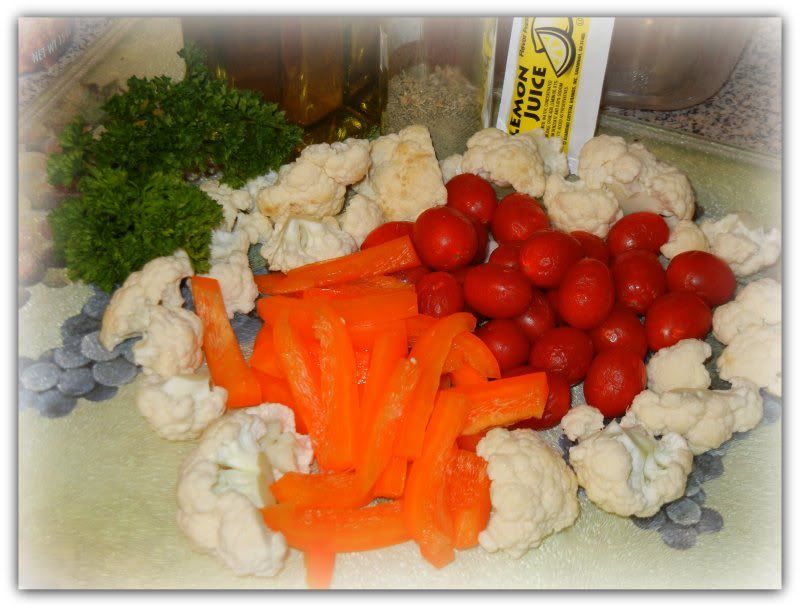 2 cups cauliflower florets
1 cup cherry tomatoes
1 cup sliced bell pepper
1/4 cup minced parsley
2 tsp lemon juice
2 tbs olive oil
Rosemary garlic seasoning, salt, pepper
Directions:
1. Combine all ingredients for the salmon patties in a bowl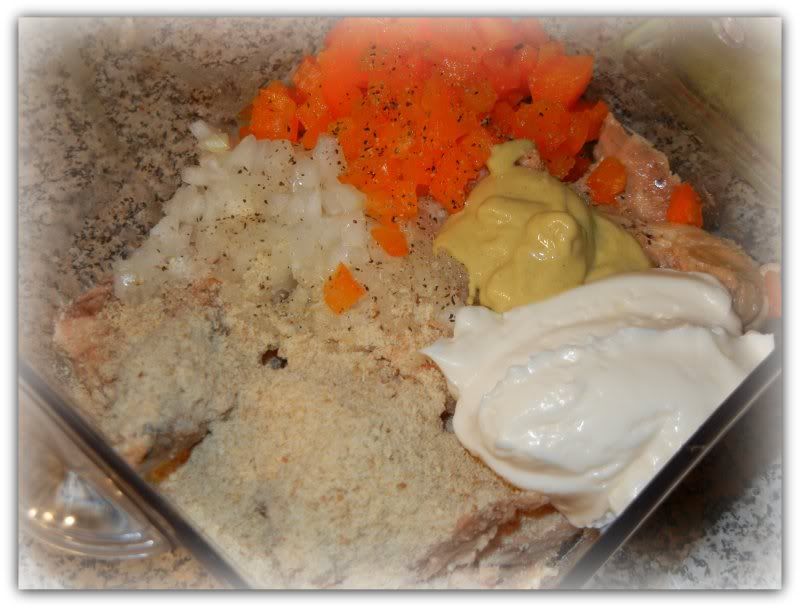 2. Mix well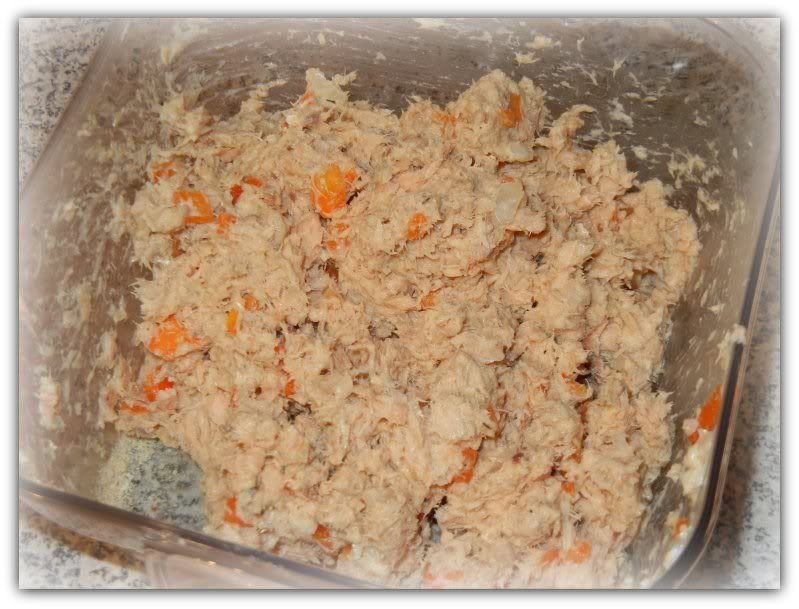 3. Preheat the oil in the skillet on medium.
4. Shape the patties and cook on each side for about 7-10 minutes.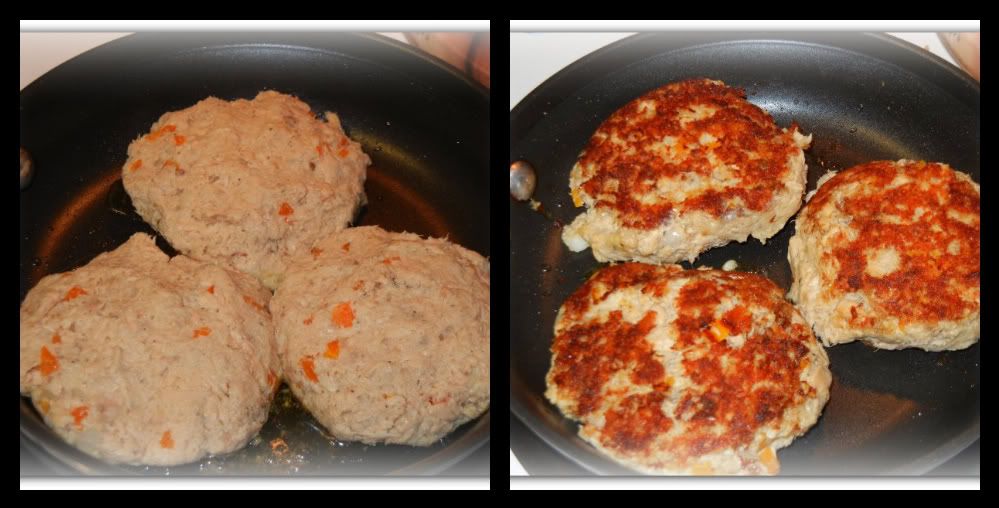 While the patties are cooking…
Preheat the oven to 375…
5. Combine the veggies, oil, lemon juice and seasoning in a bowl. Mix well.
6. Line the baking sheet with foil and spread the veggie mix onto it.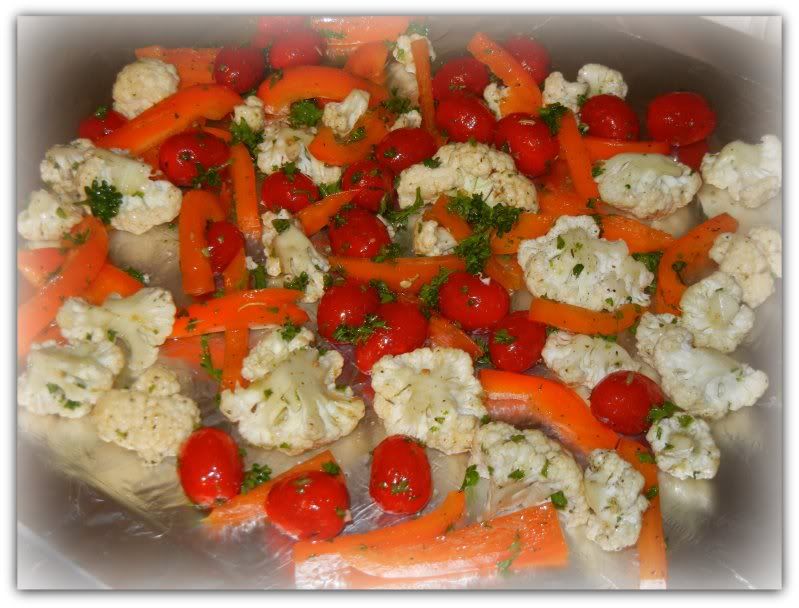 7. Roast the veggies for about 15 minutes, or longer in you want your veggie softer.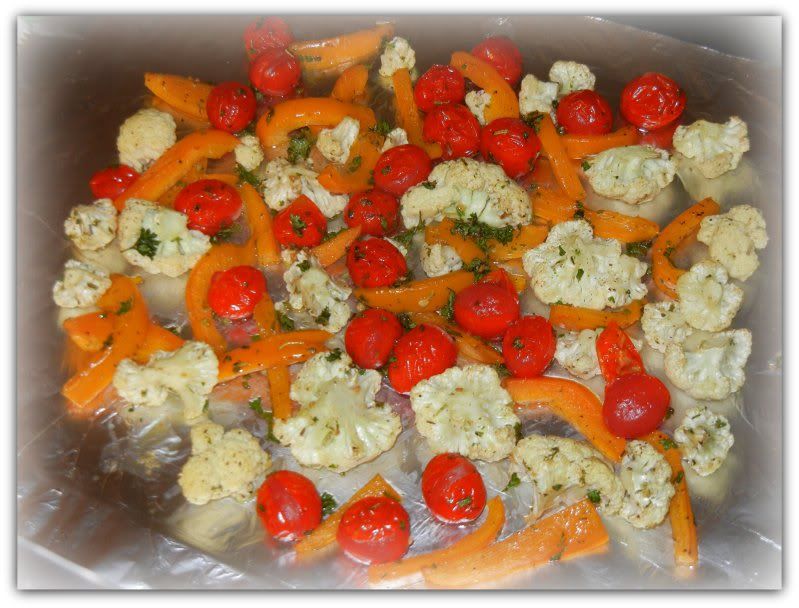 8. To make the sauce for salmon patties: combine 2 tbs of mayo, 1 tbs of relish or minced pickles, and 1 tsp lemon juice. Mix well.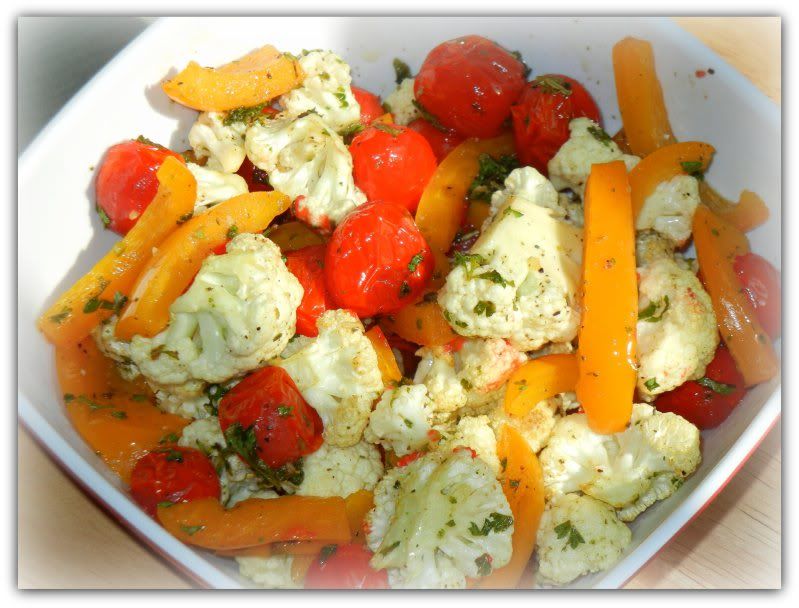 Enjoy!!