I have a very easy, skinny and such a delicious dessert idea today! It's a Skinny Piña Colada Float…yummo!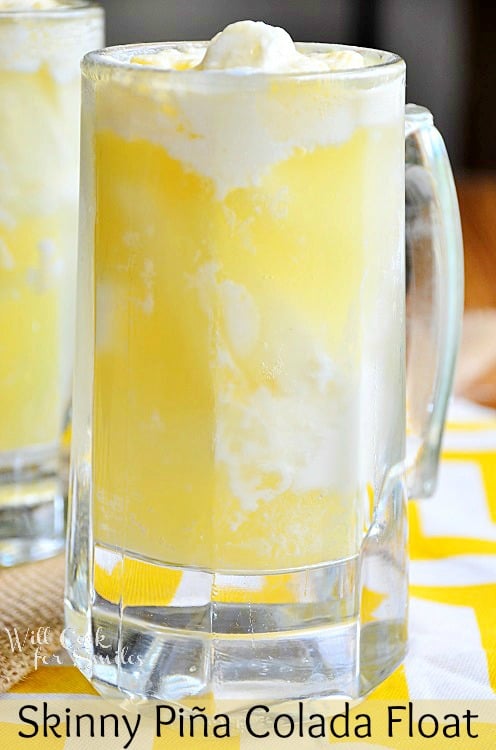 I absolutely love the area where we live but it has quite a few drawbacks. These drawbacks include living within walking distance of Target, Michaels and Home Goods. Also, living across the street from Starbucks, Cold Stone and…the mall!! Yes, I stopped wondering why I don't have any money.
The little man absolutely loves living across the street from the ice cream shop because mommy takes him there for a treat two-three times a month. Last week, he had a very good day at school so I took him there for an ice cream treat. While we were sharing our ice cream, I got a craving for a soda float.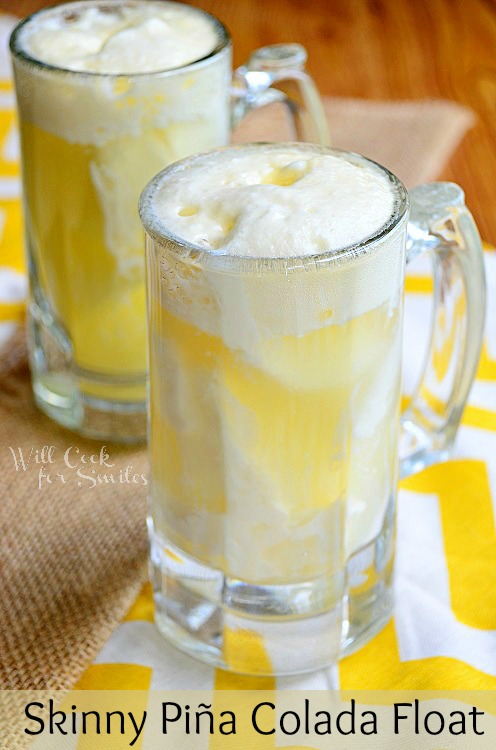 It's been years since I've had a float and you know, once you get a craving for something, it doesn't go away easily. I thought for a while how I can cut some calories off a float and make it my favorite tropical flavor. First thing I decided to use is Sparkling ICE water. It's my absolute favorite 0-soda. Then, I went on a hunt for a coconut frozen yogurt. I could have sworn that I've seen a coconut frozen yogurt before and tried it. Of course, once you are looking for something, every store happens to be out. I did find coconut frozen yogurt pops! Why not, I'll just take it off the stick and cut it up. Totally worked!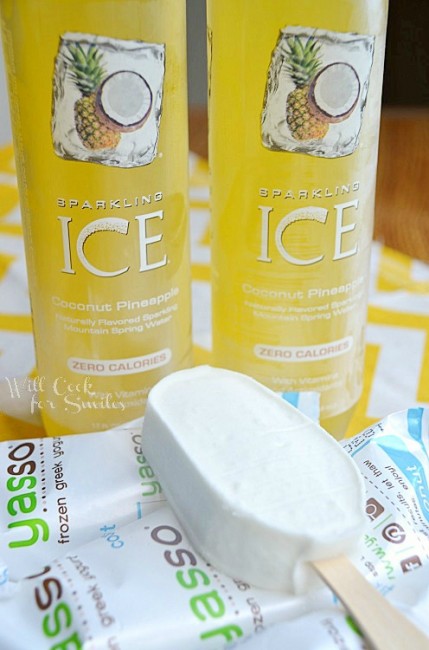 This amazing skinny float is very easy to make!
You need:
1 to 2 Sparkling Ice Coconut Pineapple Water bottles
4 Coconut Frozen Yogurt pops (or frozen yogurt bars, 2 scoops per mug)
Steps:
1. Cool the mugs that you will be using for the floats. (in the fridge for about 30+ minutes)
2. Cut the frozen yogurt pops off the stick and cut them into chunks. (If using frozen yogurt just scoop two scoops per mug.)
3. Slowly, aiming to the side, pour in the sparkling water until full.
Sit by the pool and enjoy!! (Or pretend, that's what I do!)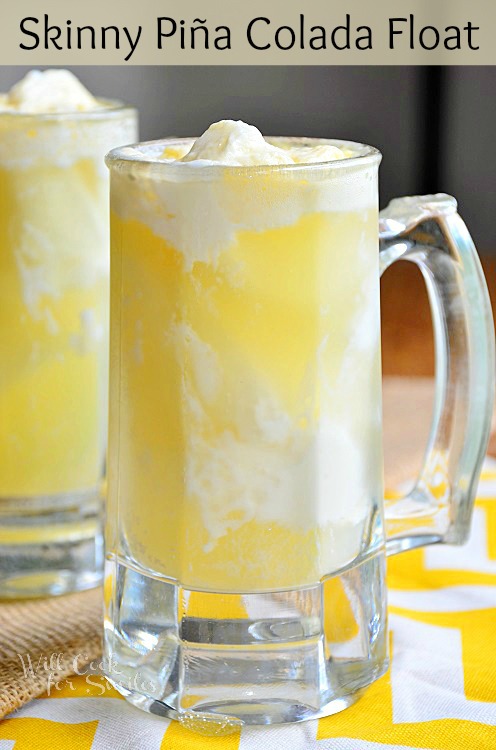 Make sure you follow me through your favorite blog reader (bloglovin or other), or follow me through | Facebook| Twitter| Pinterest|

Don't miss any new posts and recipes from me,
subscribe to E-MAIL

! Just enter your email in the side bar, you will receive an email for confirmation. Confirm and you are all subscribed! HUGS!
Remember to come back and link up to my party on
Saturday

night!!
I will be sharing this recipe at the wonderful parties in my party tab + Weekend Potluck and Rattlebridge Farm. Swing by and link up your own projects!