Good morning to all my readers!
You may have noticed the lack of recipes from me last week. Well, let me tell you about the crazy, roller coaster week we've had.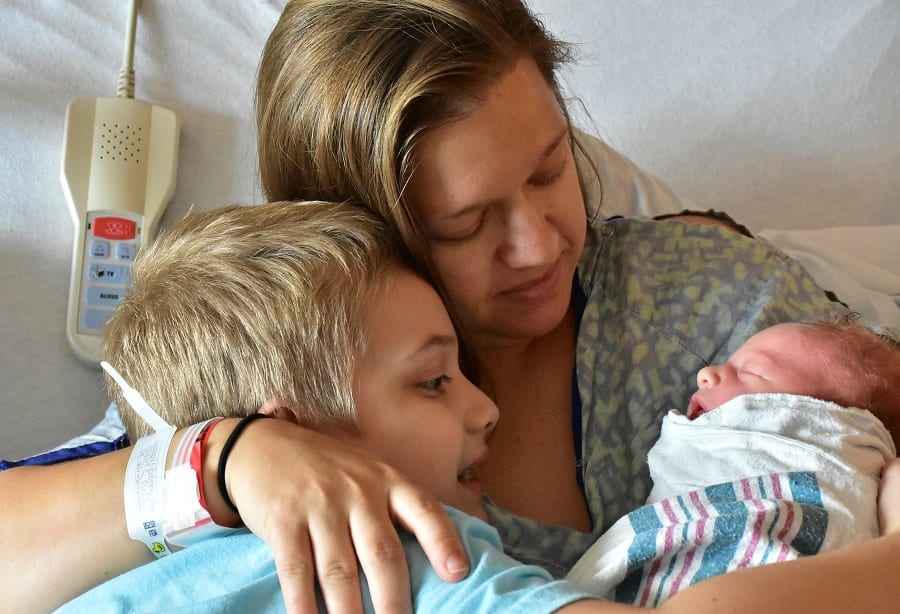 Some of you may have notice that I rant about living in Florida and the heat, and the humidity, and complete lack of seasons that we have here. I haven't ranted about the hurricanes yet. Well, it's time I rant about that a bit. You may have noticed that we had this little storm called Irma take a stroll through Florida last Monday.
Hurricanes are really nothing new to Floridians and most of the time, we don't even sweat it unless it's huge and headed right for us. In my nearly 20 years of living in Florida, I've evacuated once and that was totally by choice. Luckily, we don't live in a flood zone and we are far enough from the beach to where it doesn't hit us that bad. The worst part of a hurricane for us is the loss of power. So we just buckle down, stock up of water and snacks, get extra gas for the generator and ride out the storm.
This year, we had one little hiccup to worry about during the storm…me being 39 weeks pregnant!
Irma has been such a sloooow coming hurricane that we started preparing about a week before it was even supposed get to us. Besides the stocking up and preparing for power outage, I was talking to my doctor about me possibly going into labor during the storm. Needless to say, going into labor during the hurricane freaked me out big time. Partly because I had to make that drive to the hospital in 90 mph winds but also because I knew that the beach hospital was evacuated to my hospital and they were just a little over-packed.
At first, we were hoping that we'd have our little lady before the hurricane. On Wednesday before the hurricane, I was having a lot of regular contractions, so off we went to the hospital. After waiting 6 HOURS in L&D waiting room and triage, I was told to go home because I was not progressing fast. Of course, I was told to come back right away if the labor would turn into active labor or my water breaks. They also wanted to see me on Friday for observation.
On Friday, we grab our hospital bag again off we go to see if the little lady is ready or if they needed to induce me (due to high blood pressure). We get to the hospital L&D and you would not believe the scene that we witnessed for the 5 hours we were there. While waiting in the L&D waiting room, 4 babies were delivered in triage because there was literally NO ROOMS to put new patients in. The hospital opened another wings just to put the overflow from L&D AND women had to be sent to OR to deliver. In addition, 5 other women came in in possible labor while I was waiting.
Sitting in the triage, behind that little curtain, with the door constantly opening and random family members of other patients going in and out, I could not help but panic. I was getting terrified of the idea that I'd have to deliver my baby in triage, behind a thin curtain, with no space, and then wait up to a day to get a room. Yeap, I was in a full blown panic and begging little lady to JUST STAY IN until the storm passes.
Luckily, my blood pressure was good enough for them to send me home.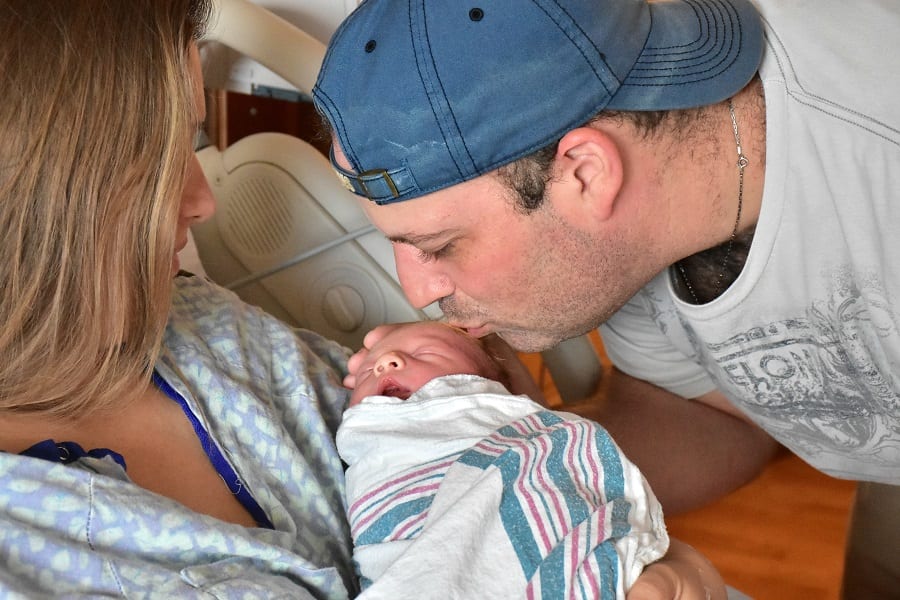 Waiting on Irma to pass has made for a long weekend. Everything was closed so little man and my sister were going stir crazy being stuck in the house for two days. We were all going stir crazy, just watching the news and the hurricane map go back and forth, back and forth as Irma debated which side of Florida to hit. Finally, on Sunday, we breathed a little easier seeing that it will not hit us on our side.
The storm itself was actually not as bad as Matthew last year. We lost power, of course, and the little lakes in our community flooded the roads to get out but otherwise, there was no major damage. Once the water receded a bit by mid Monday, we were able to take a drive to see what the streets looked like. Other than the loss of power, everything seemed to be in a much better condition than last year.
The night Irma passed us, after entertaining ourselves by playing a nasty, late night round of monopoly with my husband and my sister, we settled in to go to sleep. Little lady had another plan though. After having three hours of mild contractions, my water broke.
Contraction were NOT mild after that!
We are so grateful that my sister was already staying with us for the hurricane and even MORE grateful that she decided to stay one more night after the hurricane…"just in case." Boy, were we glad that she was already there and we didn't wait on her because if we'd have to stay and wait for her to come be with the little man, I would be delivering road-side.
It seems like the baby knew exactly how long to wait for the hurricane to pass and then, she was not about to wait a second longer. I got to the hospital around 5:40 a.m. and she was born at 6:22 a.m. Taking all the check-in time in consideration, I was in triage for 5 minutes before they rushed me off to the room. There was no time to even put me on an IV.
That was definitely a week to remember and a story to tell her for the rest of her life.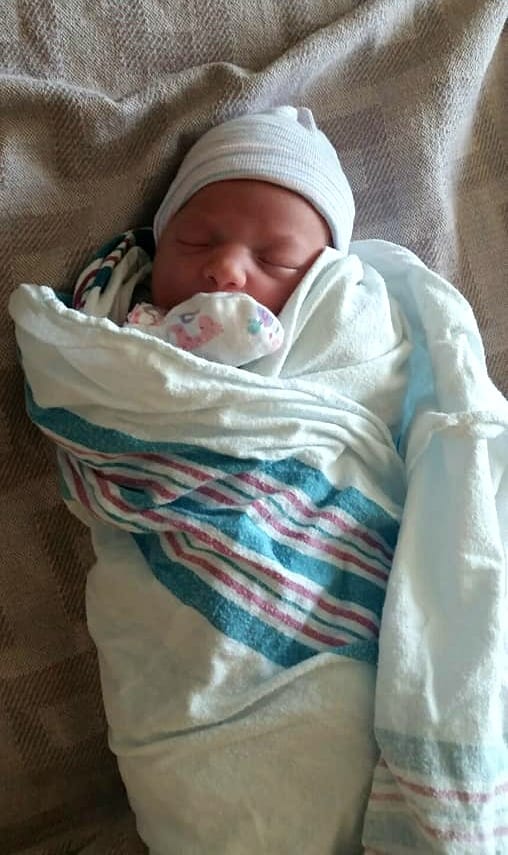 We are all completely in love with her! It especially melts my heart how much her big brother is in love with her. He is being so good about all the changes that are happening at home and he just wants to snuggle up to her all day. It's so sweet, I can't hold back the happy tears.
I hope you will stay patient waiting on new recipes to appear on the blog and new emails pop up from me as I get used to juggling all the changes. I forgot just how much work a newborn baby can be!