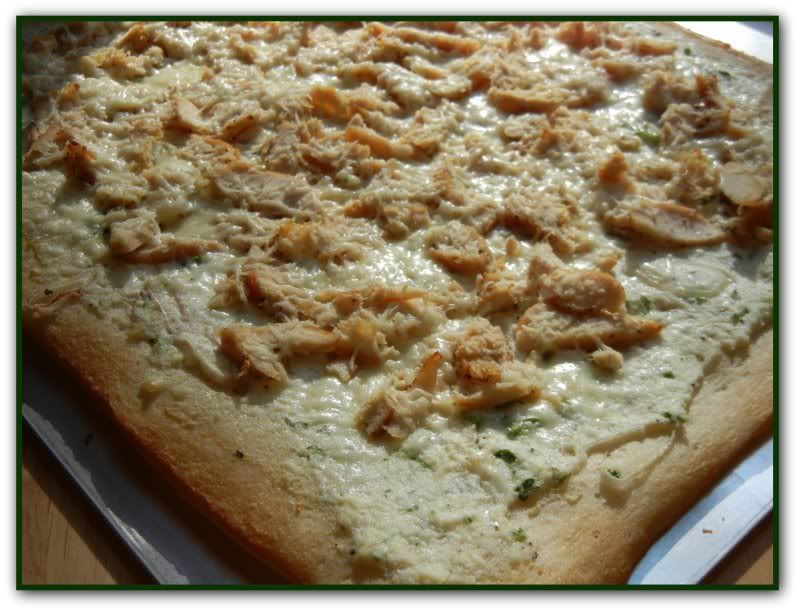 Since ordering pizza can get pretty expensive, I wanted to make my own for dinner. Haven't mastered making my own pizza dough yet, or shall I say…haven't tried yet. I will be trying to make one soon!
Meanwhile, I used store bought dough, and it worked very well!
Finger-licking-good!
Ingredients:
Grilled chicken tenders, about 2 cups sliced
1/4 cup thinly sliced shallots (or any other onion)
Refrigerated pizza dough
1 cup ricotta cheese
2 garlic cloves
1/2 cup shredded Parmesan
1/2 cup mozzarella
1/2 cup mozzarella for the top
1/4 cup chopped parsley
salt and pepper
Directions: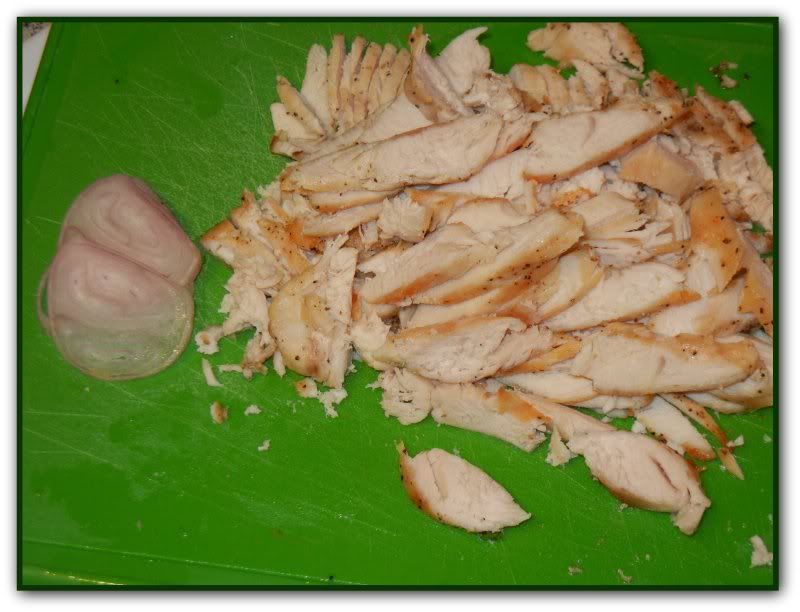 1. Preheat the oven to 400
2. Roll out the pizza dough onto a cookie sheet and bake for 5 minutes
3. Mix the ricotta, Parmesan, mozzarella, grated garlic, salt, pepper, parsley. Combine very well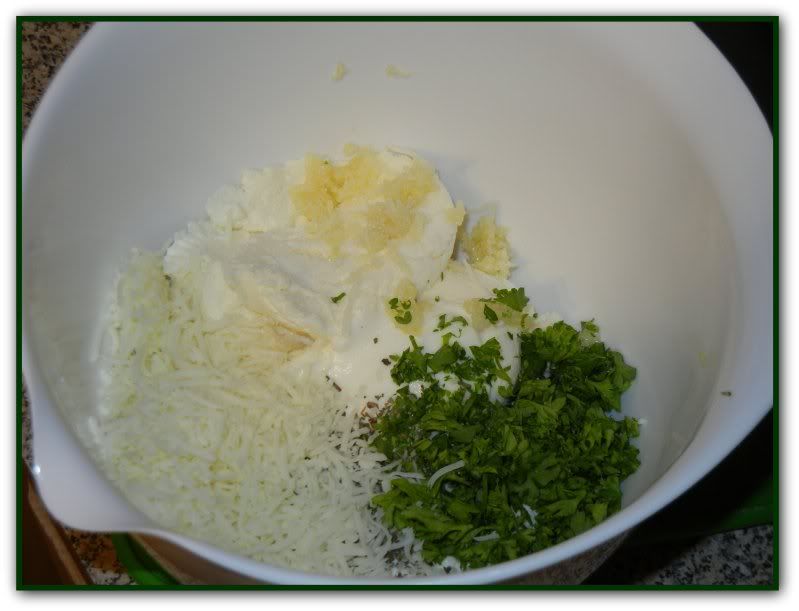 4. Spread the sliced onion all over the pre-baked pizza dough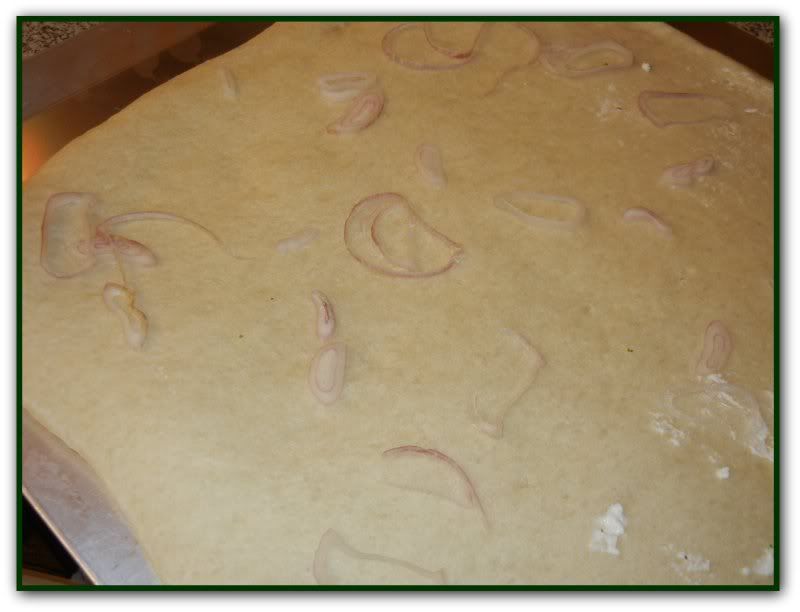 5. Spread the cheese mixture over the dough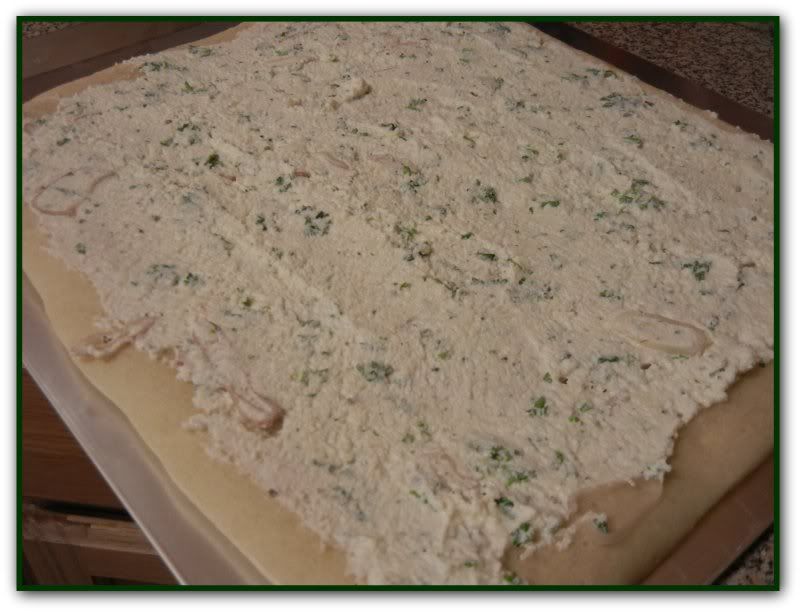 6. Spread the chicken over the cheese mixture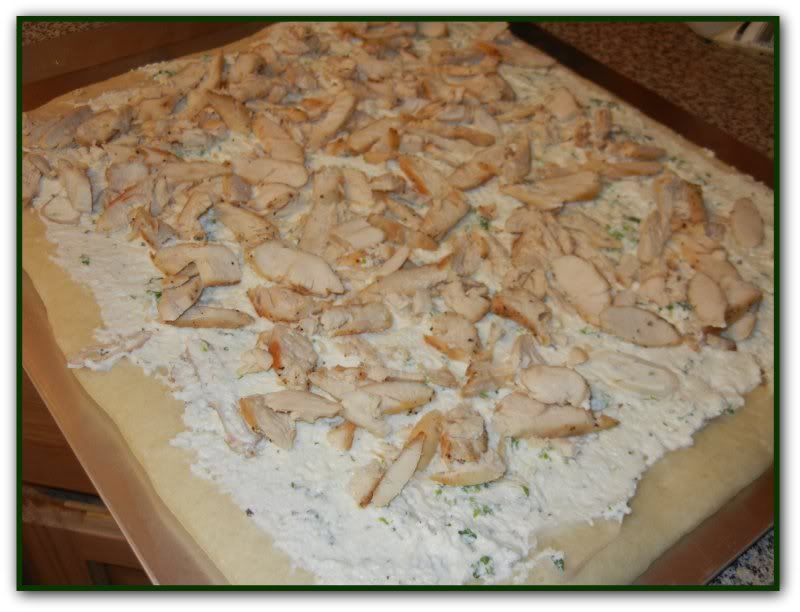 7. Spread the 1/2 cup mozzarella cheese over the chicken. Bake for 12-14 minutes (couple of minutes longer if you want the dough crispy)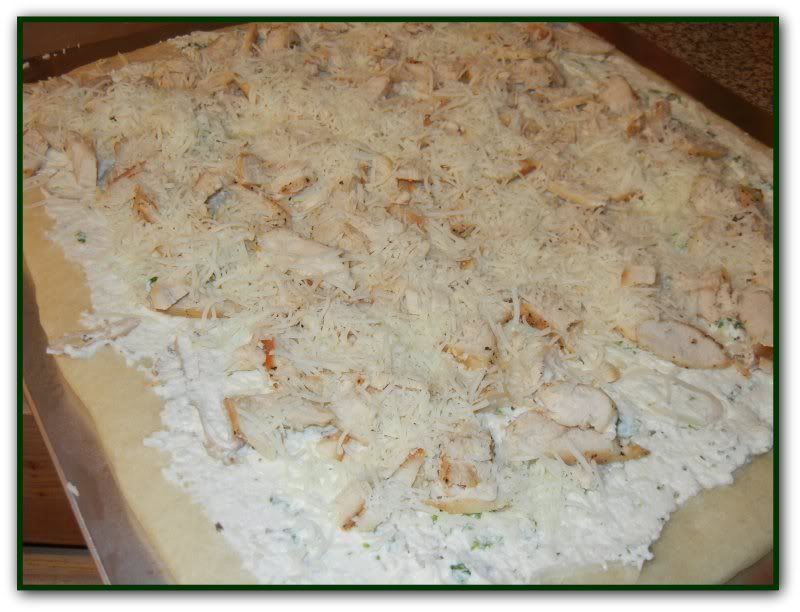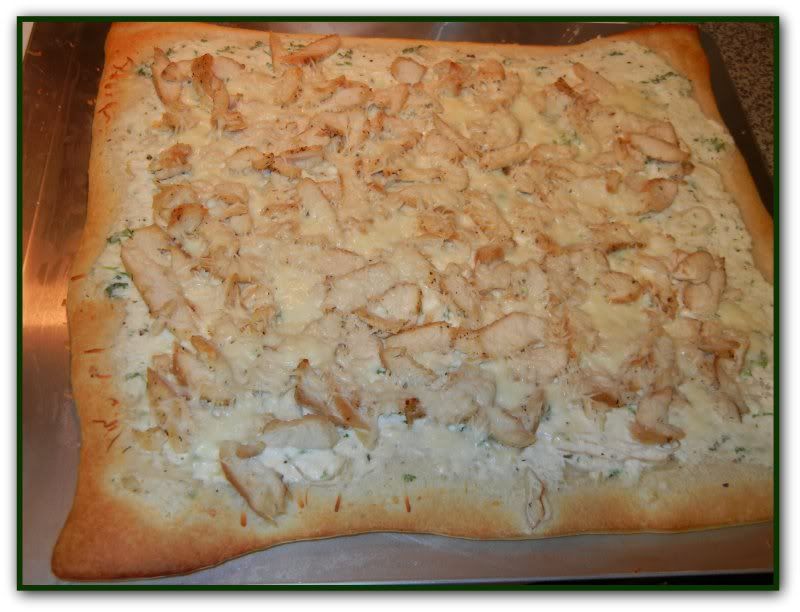 Enjoy!!!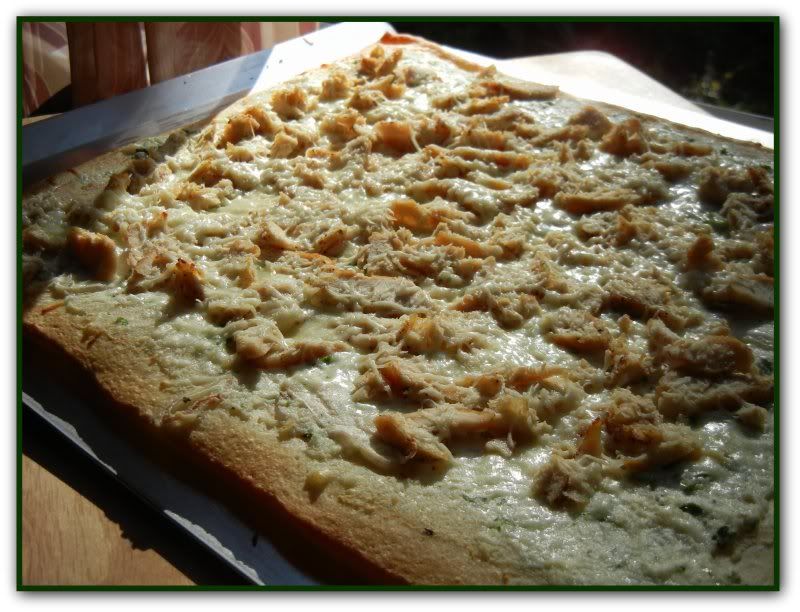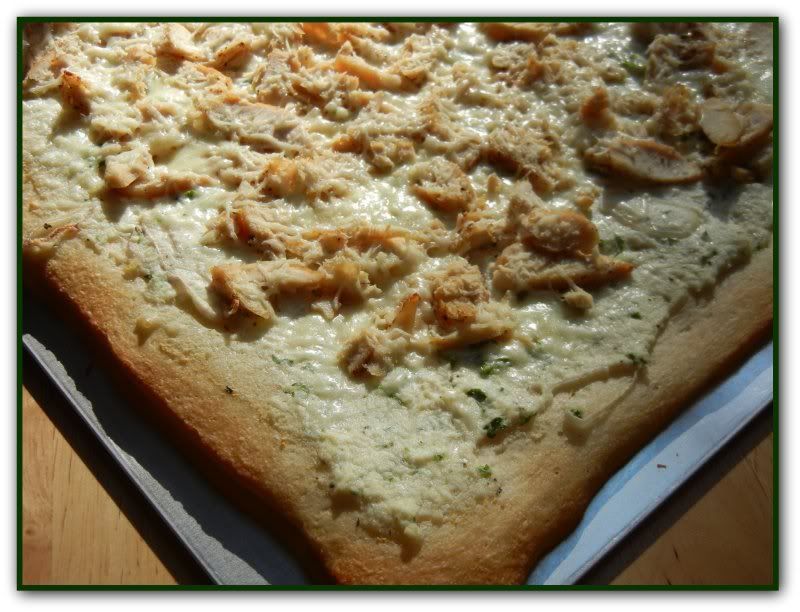 Linking to the lovely parties in the "Best Parties" tap, as well as…