Let's get the Mother's Day preparation started!
One of my wonderful, lucky winners will receive a basket of goodies as a Mother's Day gift! Because I love you!
That's not all…there are 19 baskets you could win!!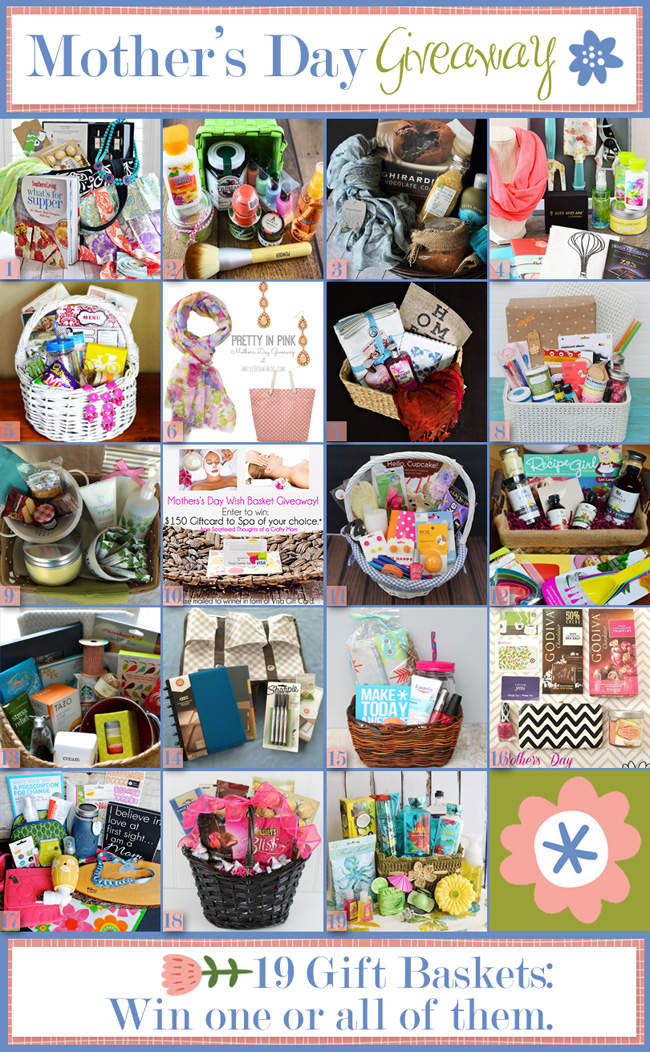 You could win one or all of the above baskets for you or your mom…or any special lady. To see all of the other baskets up close, as well as enter to win all of them, click on the links below.
Enter to win each and every basket or just the ones that really speak to you…your call! The baskets' contents have been personally selected by each blogger— they're filled with items to pamper, crafty fun, home decor and household items, beautiful jewelry, organizing supplies, yumminess, handbags, gift cards and even more! There's something for everyone. 

Click to enter each of the basket giveaways you see above: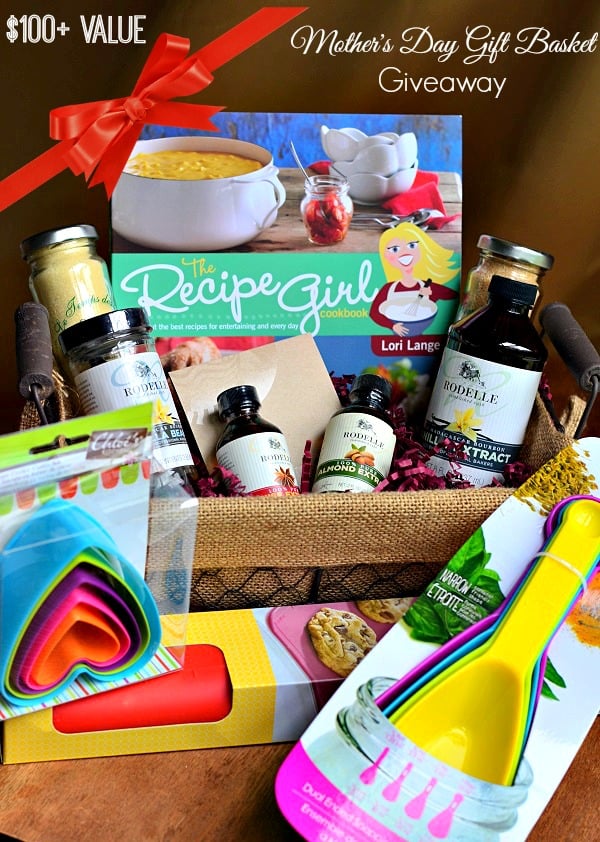 I have some wonderful prizes for you!
First and foremost, you will receive a SIGNED copy of Lori's book, The Recipe Girl Cookbook! You did hear me right, Lori will send you an autographed copy of her book! I am in love with it by the way. It is full to the rim with incredible recipes and I can not wait to try every single one of them. I will be posting a full review of Lori's book this week and I hope you will come by to check it out!
Next, you will win some baking goodies!
My all time favorite vanilla company, Rodelle, is providing you with some of their amazing products. If you want a quality result, you need to use quality ingredients and Rodelle will help you with that!
I'm throwing in some gourmet flavored sugar. You will get Hazelnut and Coconut Vanilla sugar.
You will get a silicone cookie baking sheet, bright heart cookie cutters and beautiful measuring cups.
Finally, I bet that any mom is a regular at Starbucks! You will NEED this $20 gift card!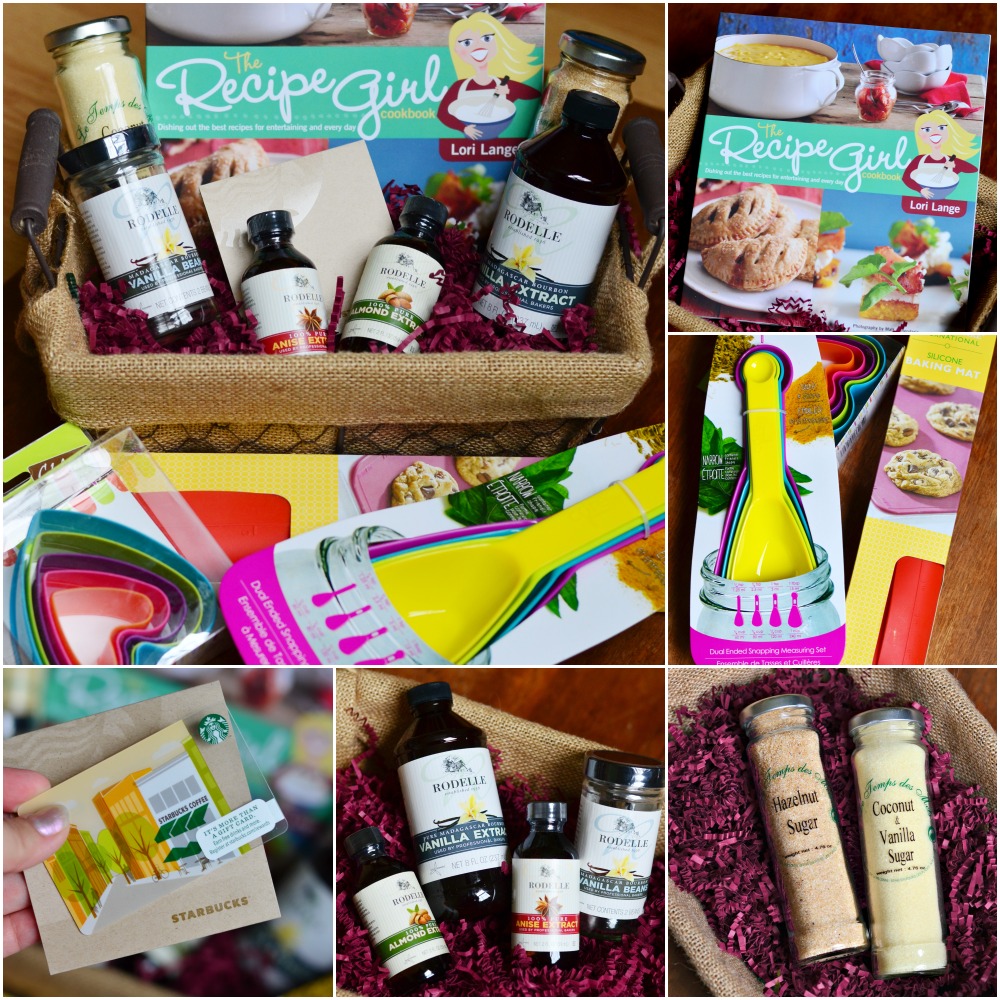 **Terms and Conditions: This giveaway is available to U.S. only due to shipping and handling costs. Basket is a display only and is not included in the giveaway.**