*Disclosure: This is a sponsored conversation written by me on behalf of NABISCO. The opinions and text are all mine. #NabiscoHolidayParties *
How are your holidays going? I hope Christmas didn't completely overshadow your Thanksgiving or any other holiday because it seems to me more and more pumped up every year. This year, I walked into Target on October 31 and it was Halloween everywhere, I walked in on November 1st and it's like Christmas exploded overnight. Christmas music has been everywhere and everything is holly-jolly. I was seeing nothing but decorations and gift ideas at every store. All other holidays were slowly being cast aside.
So I hope you did get to enjoy all your holidays in the order that they come! As much as I love Christmas (and I do), its time is just not until Thanksgiving is over. Actually, its time is exactly as Thanksgiving ends at my house. My babies and I decorate the tree and bake on Black Friday, every year.
I do hope that you enjoy the holidays with your families and friends. Can't forget your friends! Some of my friends are like family and I can't imagine not seeing them on holidays. That's why we have so many holiday parties this time of year, to make sure we get a chance to celebrate with everyone. This is exactly why I put together a few holiday entertaining tips and a collection of over 50 recipes, that would be perfect to bring to potluck holiday parties.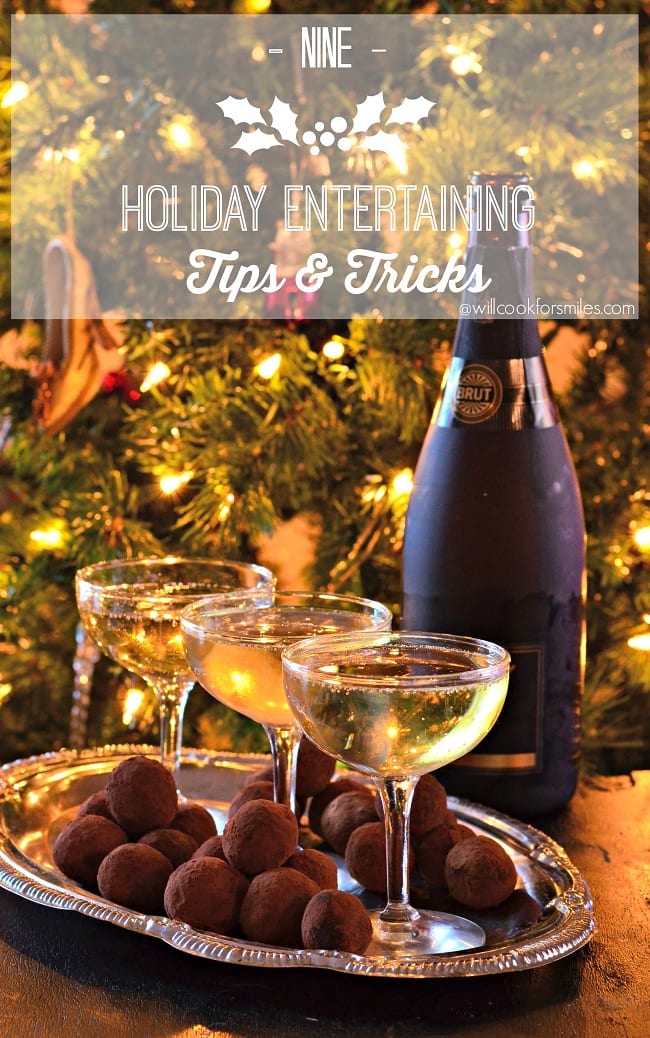 1. First, you need to decide on the type of dinner you will be having. Do you want to make it a sit-down family style, or a buffet, or even a potluck.
2. Make a plan: prepare menu ahead of time. Make sure to ask all friends for allergies and special dietary needs. You definitely don't want to hear "I can't eat that" at your party.
3. Prep, prep, prep and more prep. Day of the party is hectic enough, so make sure to get as much prep done as possible a day or two before. Try to create your menu so that not everything needs to me made on the day of the party.
4. Prepare music or movie playlist ahead of time. Make sure to put together a nice long playlist, one that can take 5-6 hours (or however long you wish your party to last.) This way, you will not be bothered with changing CDs or DVDs all night.
5. Don't be afraid to ask for help.
6. Whip up some easy and fast appetizers right before guests start arriving. This way, when guests arrive, they won't be bugging you much while you calmly finish what you need.
7. Drink bar. Set up a separate table or a stand with a nice variety of drinks. You won't have to worry about pouring everyone a drink and asking each guest. They will be able to help themselves. Plus, conversations begin around the drink table.
8. It's okay to be late. Don't rush if you're not finished when guests arrive. Most will be late anyway and if the host is rushing around, things can get tense. Let it go…if something is not ready, everyone will understand.
9. Relax. Things almost never go according to the plan. So don't over-plan and leave room for errors.
To see more holiday recipe ideas, make sure to visit NABISCO on Pinterest and check out this great party board.
Follow Nabisco's board Holiday Office Potluck on Pinterest.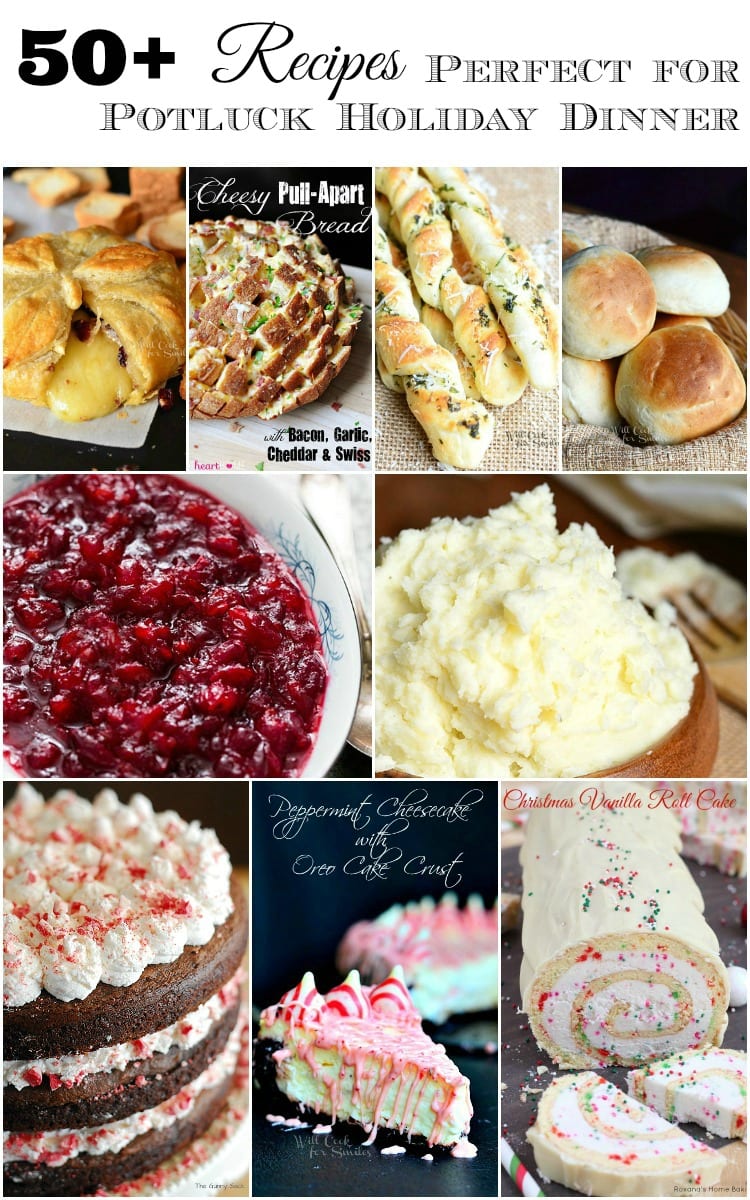 Remember to include this tasty Hot Apple Pie Dip that I shared a couple of weeks ago. It would go perfectly for any party.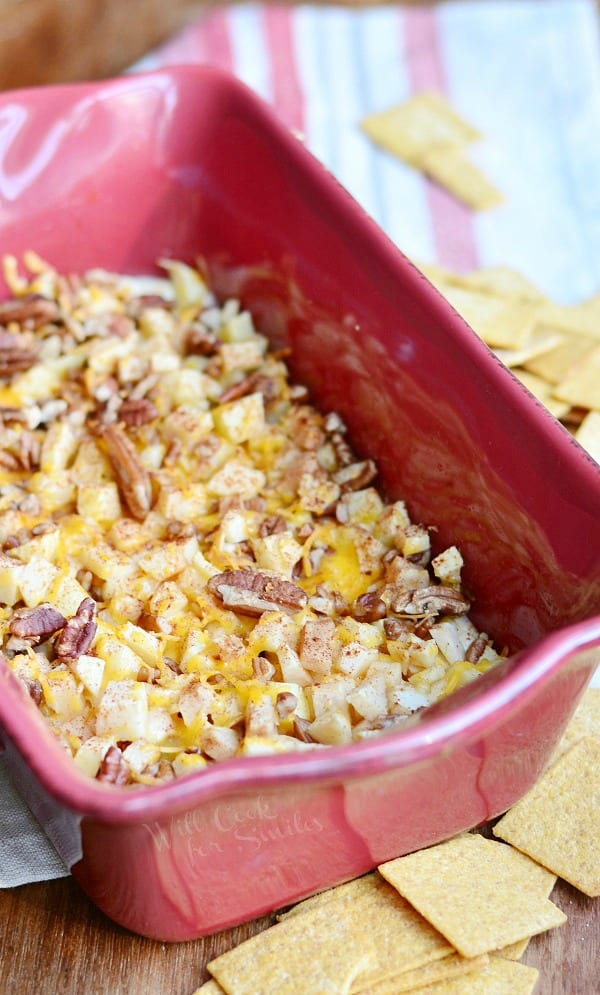 Click HERE for the recipe!
Visit https://www.pinterest.com/nabisco by December 13, 2014 to find out how you can enter for a chance to win $10,000 NO PURCHASE NECESSARY. Open to residents of the 50 U.S. and D.C., 18 and older. Ends 11:59 on 12/13/14. Void where prohibited.
*This is a sponsored conversation written by me on behalf of NABISCO. The opinions and text are all mine.*