Four delicious and easy brunch cocktails in one place. Nothing is better than a refreshing, bright cocktail next to a tasty quiche to help you enjoy a relaxing weekend brunch. Today, I am sharing four cocktails that are perfect for serving with brunch. Here, you will find a Blood Orange Mimosa, Cucumber Mint Gin Cocktail, Spicy Bloody Mary, and Pineapple Margarita.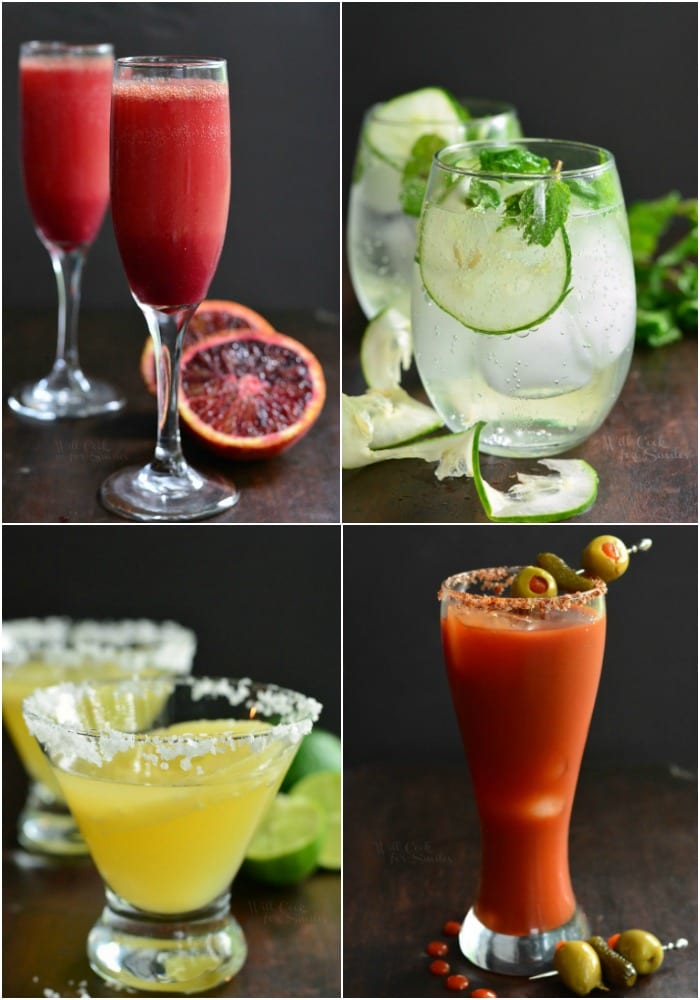 BRUNCH COCKTAILS
Mother's Day is coming up and we know that moms will be getting some special treatment that weekend. There will be spa visits, breakfasts in bed, brunch dates, and lots of relaxing.
Moms don't get much time to relax, we have the most demanding jobs of all. But those few times a year, like Mother's Day and birthday, we get a full pampering from the family. I look forward to it every time.
My husband always plans something special with the kids. Sometimes they make me cards and breakfast, other times they send me out for some pampering, but whatever they do, it always makes me feel like special.
I do like it when my husband and little man cook for me on Mother's Day. Even if it's cereal, it's still nice not to be the one cooking. I remember one year, they let me sleep it, made me an omelet, and brought it for me in bed along with some beautiful strawberries and a mimosa. It was only one time that they did it because they do something different every year but that is the one special thing I remember the most. It was so sweet waking up to that little face with a big smile holding a breakfast tray for me.
Besides breakfast in bed, I also like to see my mom on this holiday as well. I usually go see her for brunch of lunch and there is always champagne involved. There is champagne and a cake. It may not sound like a traditional brunch but hey, we only live once!
Champagne and cake does sound like an amazing Mother's Day treat, doesn't it?!
If champagne and cake is not something you want for brunch, if you still want a French Toast and quiche, you can still have some delicious brunch cocktails along its side.
BLOOD ORANGE MIMOSA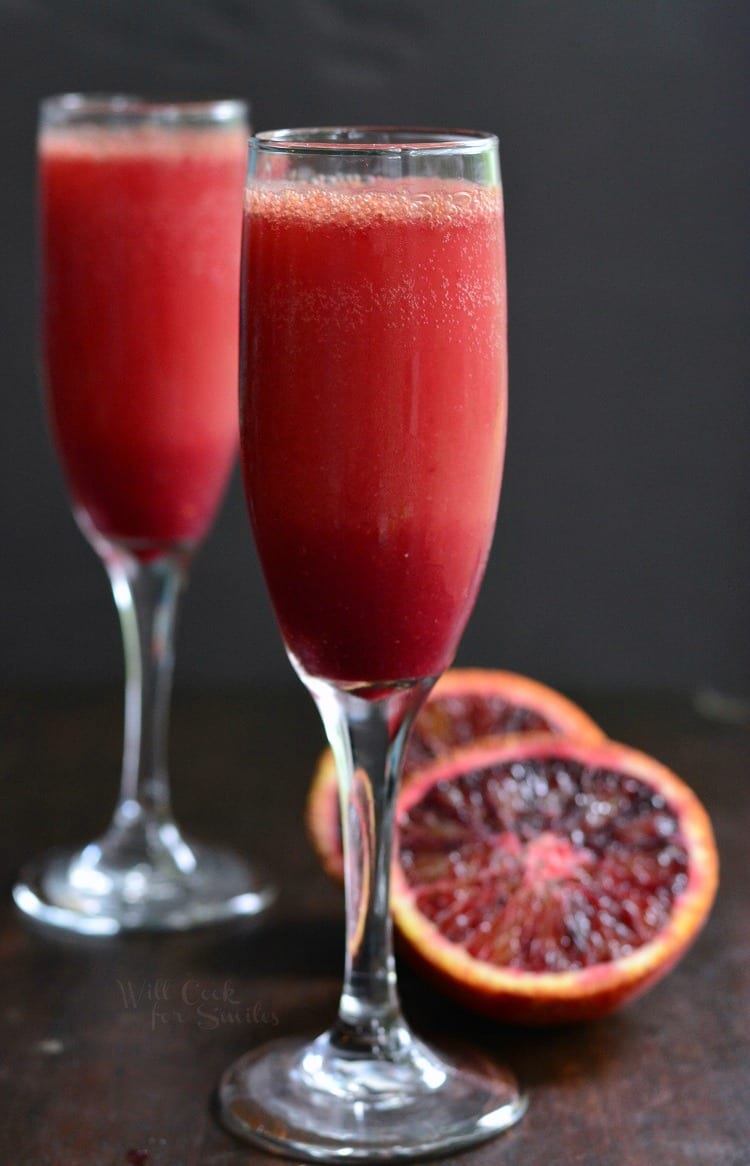 A special little twist on a classic mimosa. Taking a couple of extra minutes to squeeze fresh blood orange juice will be so worth it because it tastes amazing!
HOW DO I MAKE A MIMOSA:
Mimosa is one of the most simple cocktails there is. All you need is juice and champagne. A classic mimosa is served with orange juice but you can use any juice you wish.
You can always use fresh squeezed juice in your mimosa. You can't beat a taste of fresh squeezed orange juice.
When squeezing fresh blood oranges, keep in mind that your hand will get stained. Wear some gloves when squeezing juice from a blood orange.
To make a tasty mimosa, fill a champagne flute with juice half way and then slowly add champagne to fill up the glass.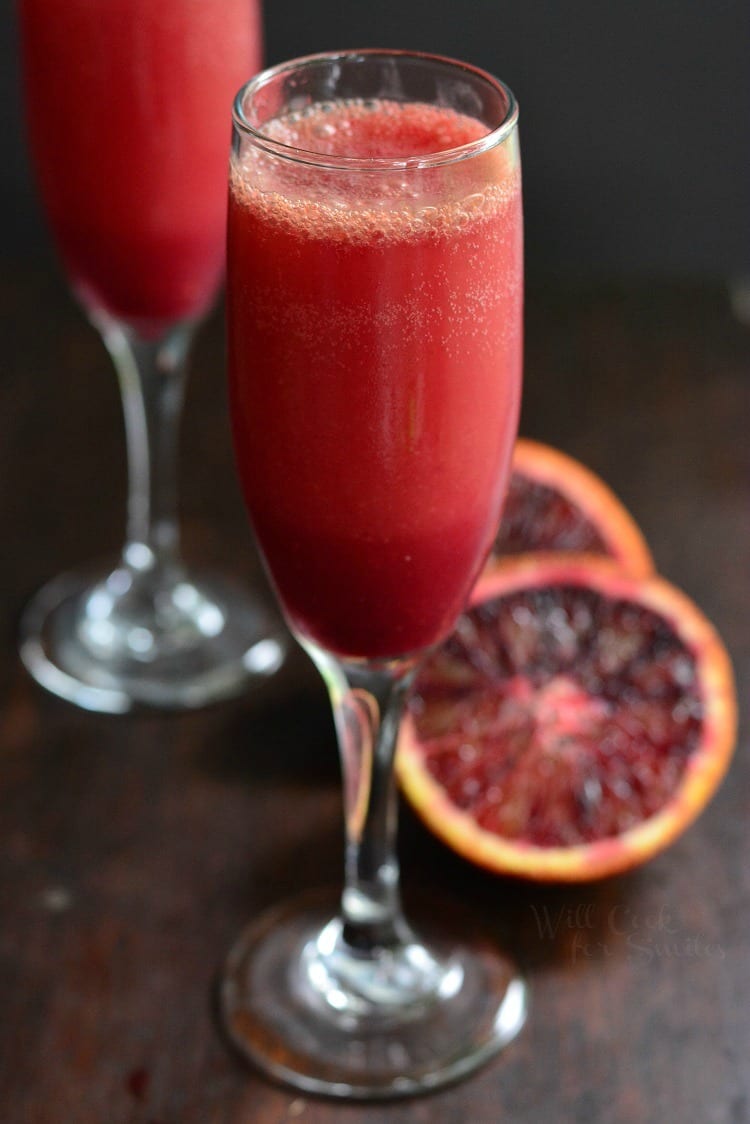 CUCUMBER MINT GIN COCKTAIL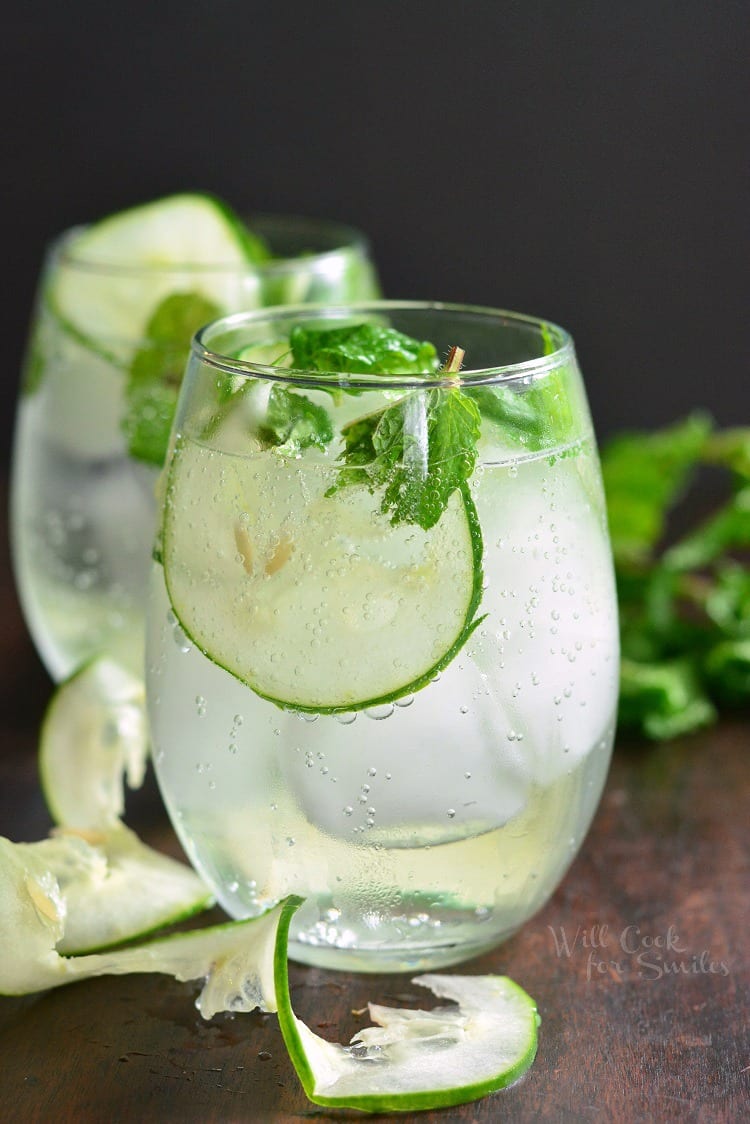 What a refreshing brunch cocktail! I can just picture myself sitting on the porch, sipping on a cold cucumber mint cocktail. Beautiful way to cool down and relax.
HOW DO I MAKE A CUCUMBER MINT GIN COCKTAIL:
Let's start by getting some juicy cucumbers and fresh mint.
I like to make a fun cucumber spiral out of a cucumber. It looks pretty in the glass and if you're serving these gin cocktails at a party, your guests will love the look.
It very easy to make a cucumber spiral, all you need is a vegetable peeler. Start by cutting on an end of the cucumber. Next, peel the cucumber at the top, getting only half of the circle and not letting it cut off at the end. Spin the cucumber slowly while peeling to create the spiral.
Then, combine the cucumber spirals and fresh mint leaves in a glass. Rub mint leaved with your fingers a little bit before adding it to the glass to release the juices.
After that, just add gin and club soda.
SPICY BLOODY MARY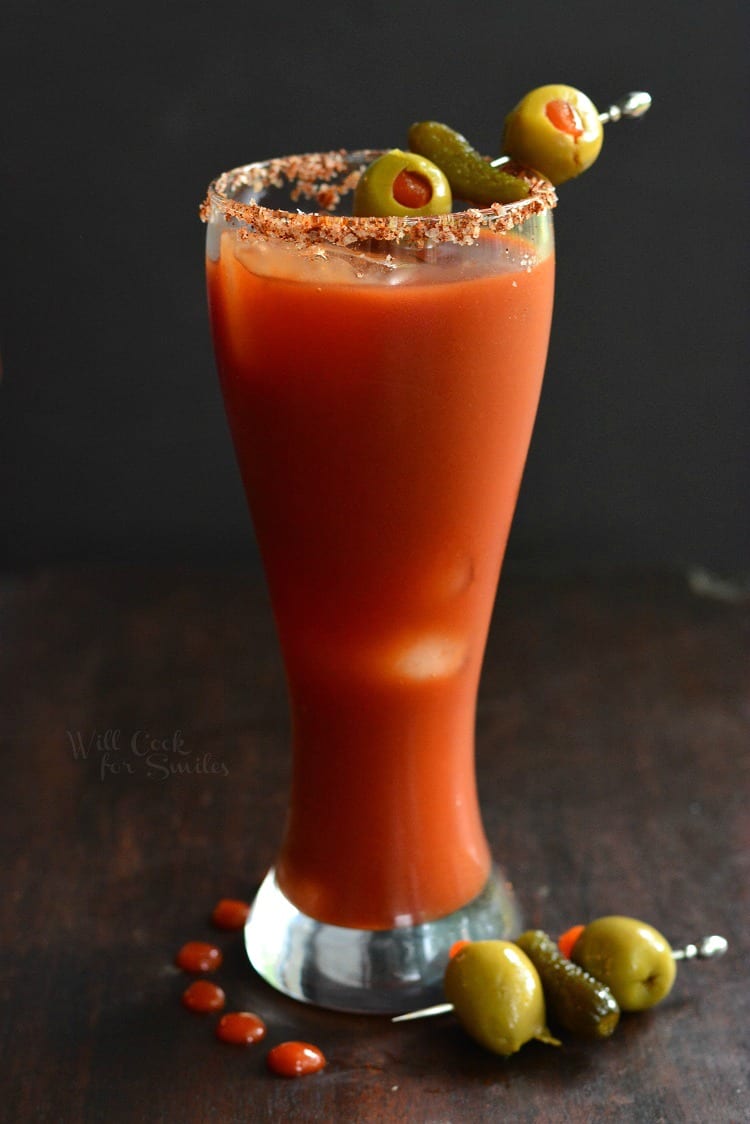 Bloody Mary is one of the best classic cocktails and absolutely perfect for brunch. Spice it up with some hot sauce and a chili powder spiced salt on the rim. I also love to flavor my Bloody Mary with a little bit of olive juice and I like to use sriracha as the hot sauce. Give it a try!
HOW DO I MAKE A SPICY BLOODY MARY:
For me, it's all about the bold flavor. It may not be traditional, but I like to use V8 vegetable juice instead of just tomato juice. As a hot sauce addition, I use Sriracha. Add a splash of olive juice into the mix and of course, the spicy salt rim to top it all off.
It's very simple to make a spicy salt rim, all you need is coarse salt and chili powder. Combine some salt and chili powder in a little bowl and mix it well. I use olive juice to wet the rim and dip the edge of the glass in the salt mixture.
After the glass is prepared, mix your Bloody Mary ingredients and slowly pour it over some ice.
Garnish it any way you like. I don't like celery so I add olives and a little pickle.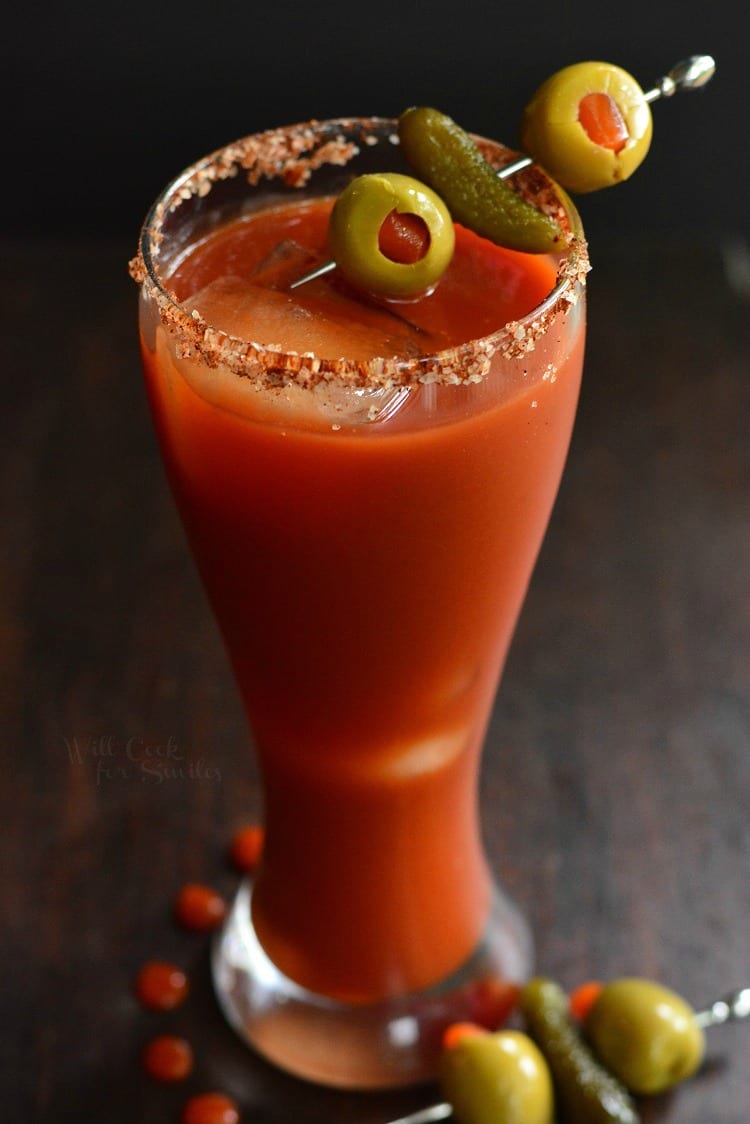 PINEAPPLE LIME MARGARITA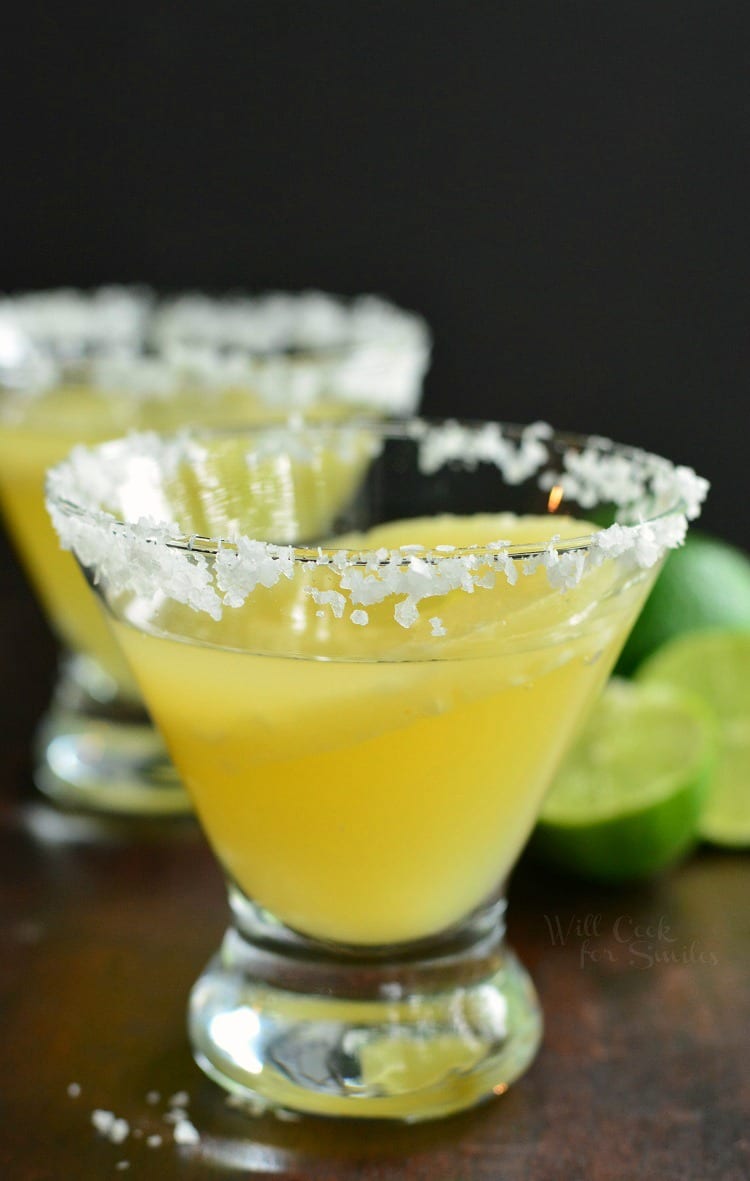 Sweet summer margarita with a tough of sour juice from a lime. This margarita can be served with a sweet or salty rim, depending on your personal preference.
HOW DO I MAKE A PINEAPPLE MARGARITA:
Start by deciding if you want a salted rim or a sweet rim on your margarita.
Use fresh lime juice to wet the glass and dip it either in sugar or in coarse salt.
After the, it simply combining tequila, lime juice, and pineapple juice.
I also like to drop a pineapple ring into the glass. It looks pretty, and it tastes great after you finish the cocktail.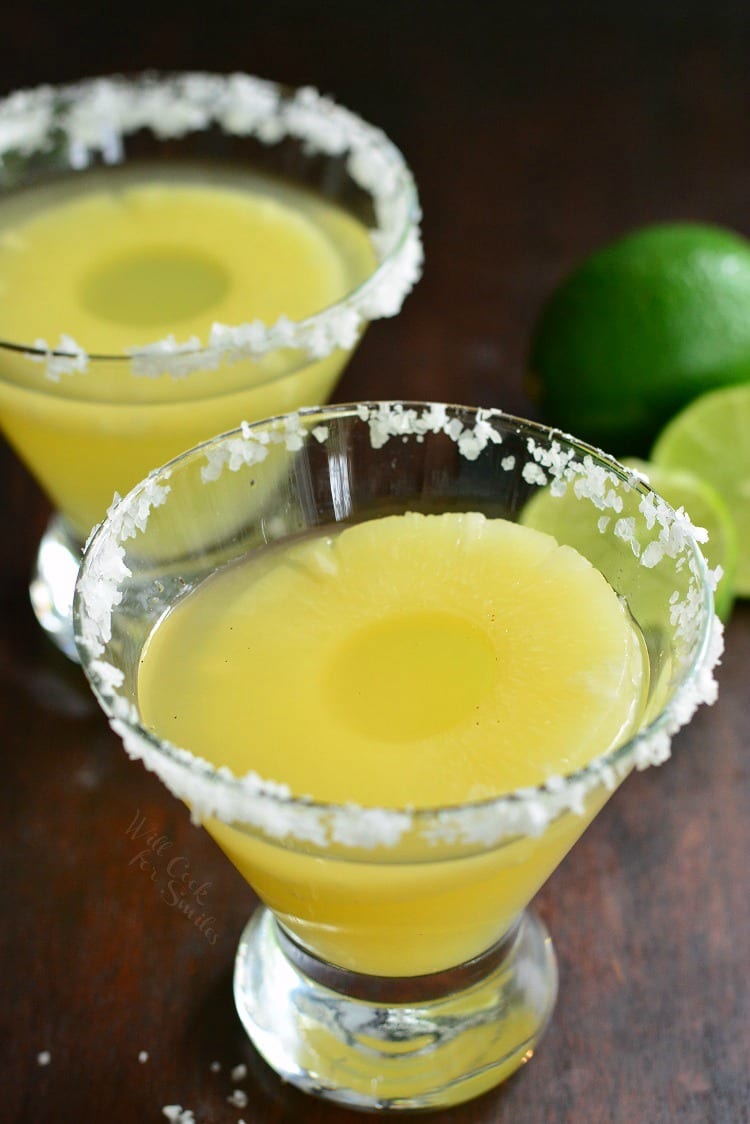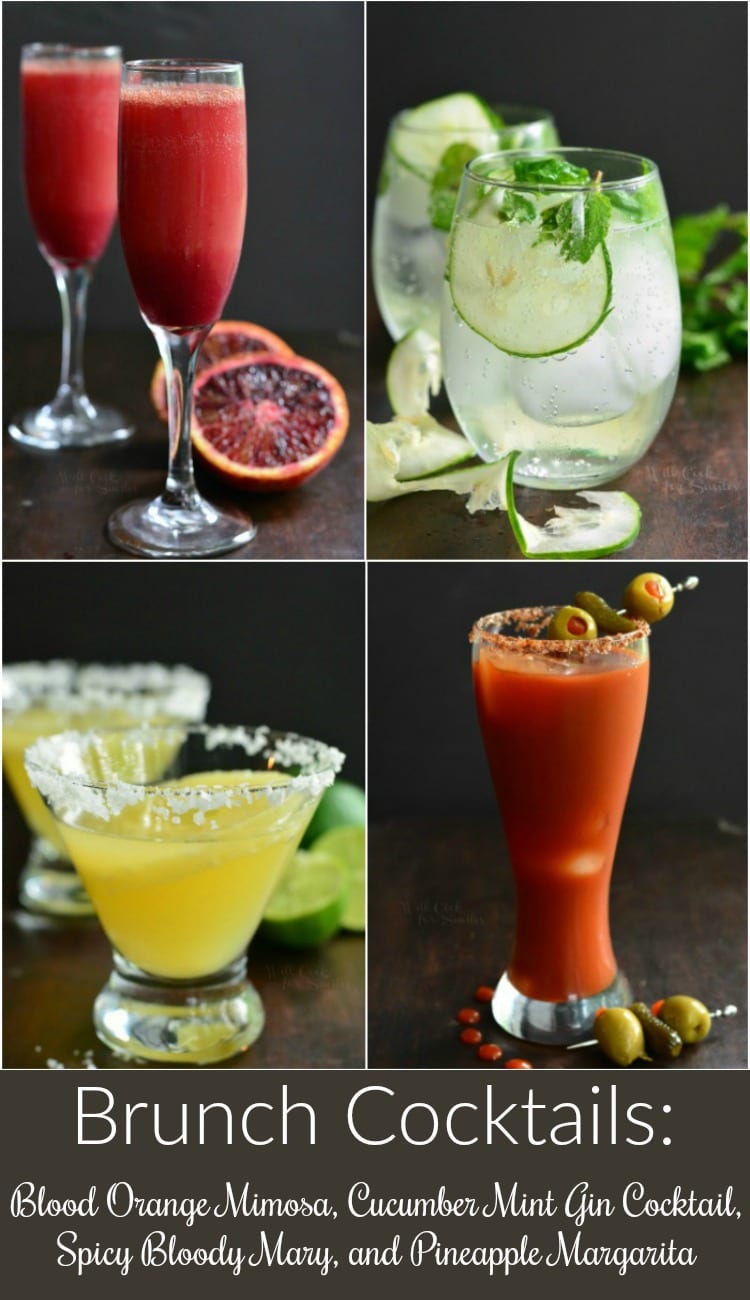 If you made any of my recipes and shared them on Instagram, make sure to tag me @willcookforsmiles and #willcookforsmiles so I can see all the things you tried!
Connect with Will Cook For Smiles!
Be sure to click below and follow me on my social media, so you never miss a recipe.
Don't forget to sign up for email, so you won't miss any new recipes.
Originally published on Will Cook For Smiles on April 27, 2018. Updated March, 2020.