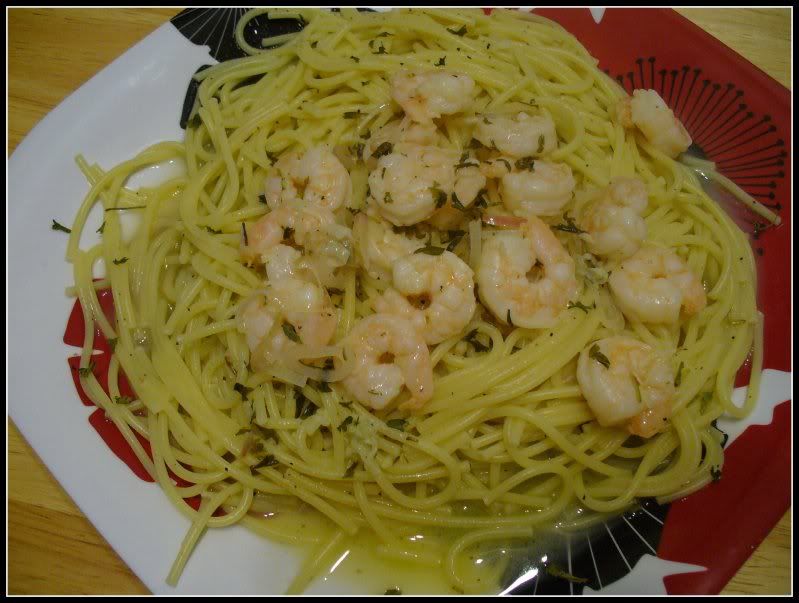 Finally, some seafood. I bet some of you were wondering when I will be posting some seafood recipes! Well, my lovely husband doesn't eat seafood 🙁
Poor me, I don't usually get to eat seafood unless we go out, since he doesn't even like the smell. But he was a work tonight, and when I went grocery shopping I got some shrimp for the little guy and I and decided to cook us some scampi!!
I probably should have had a plan B for the toddle, did I really expect a toddler to eat Shrimp Scampi? I did, but I was so wrong! But mama enjoyed it very much!!
Serves 2. So double is you are cooking for more the 2 people.
Ingredients: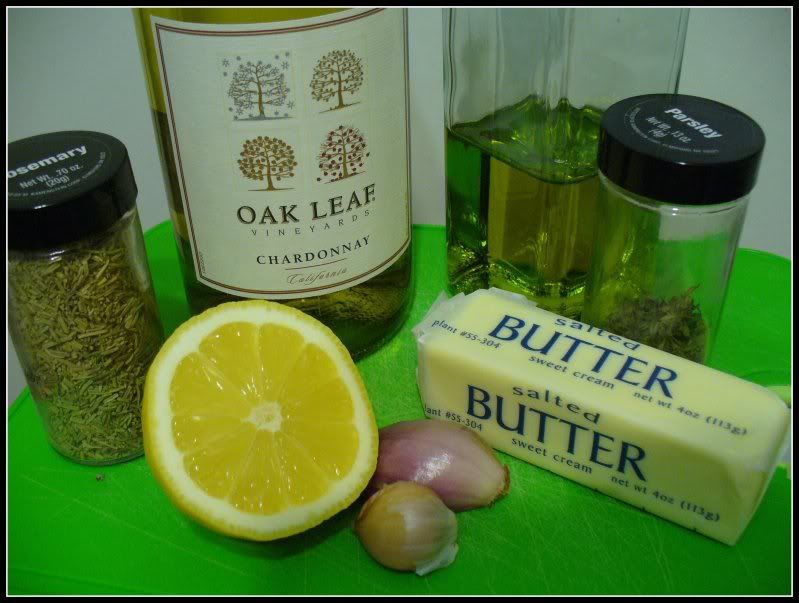 Shrimp (any amount you would like)
Spaghetti
1 clove of garlic
1/2 shallot
1 tbs olive oil
1/2 cup butter
1/4 medium lemon
1/2 cup of white wine
1 tsp parsley
1 tsp rosemary
salt/pepper
Ingredients:
1. While cooking the pasta…(yes the sauce and shrimp will cook as fast a pasta!)
2. Pre-heat the skillet with olive oil.
3. Grade the garlic into the skillet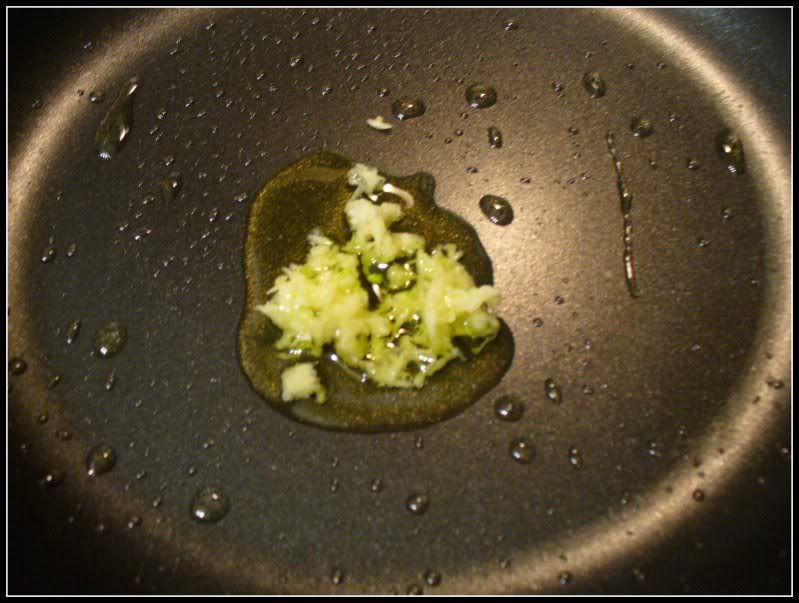 4. Add the sliced onion, saute until golden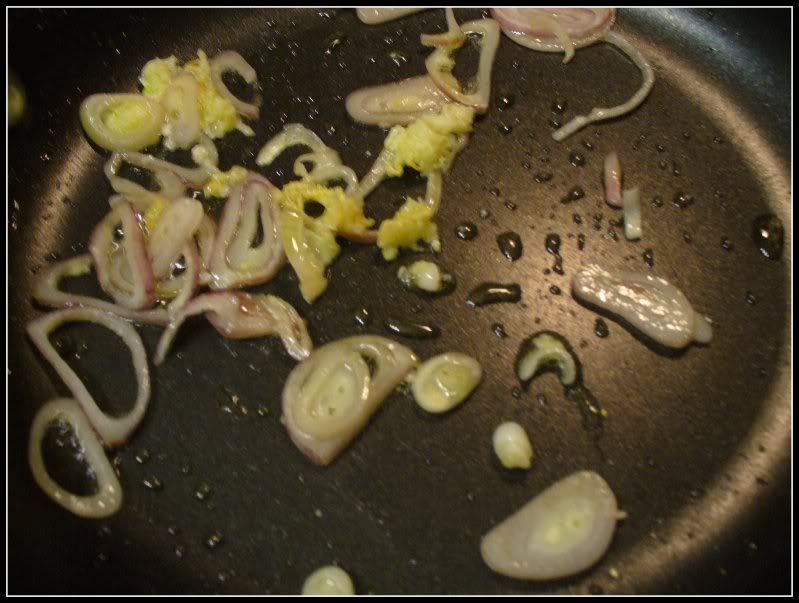 5. Melt in the butter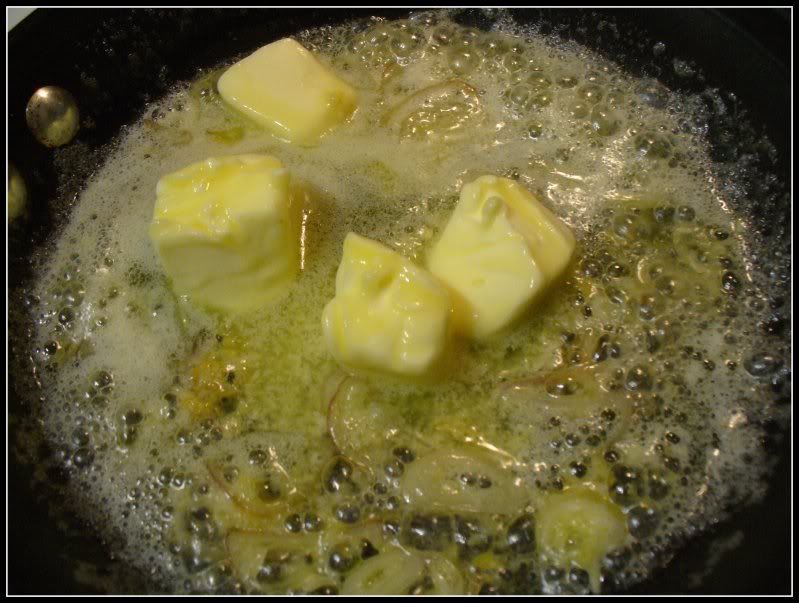 6. Squeeze in the lemon and add the spices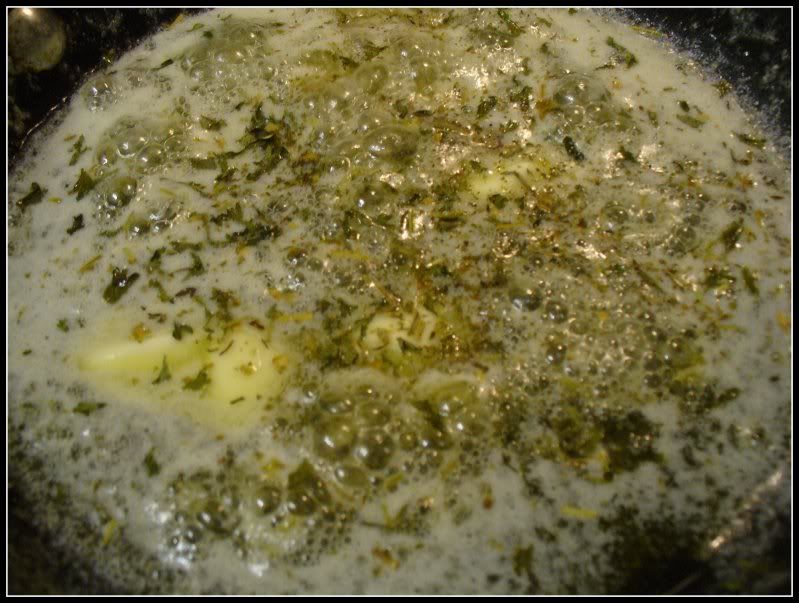 7. Add the wine, heat though until bubbly (do not boil)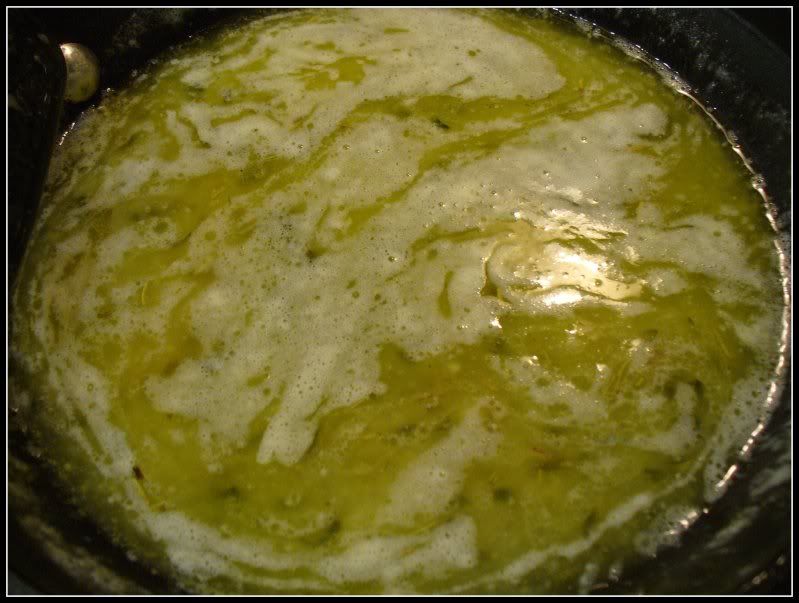 8. Add shrimp to the sauce. Remember shrimp cook in under five minutes, so don't overcook it or shrimp will be rubbery. When shrimp turn pink and not transparent anymore, they are done.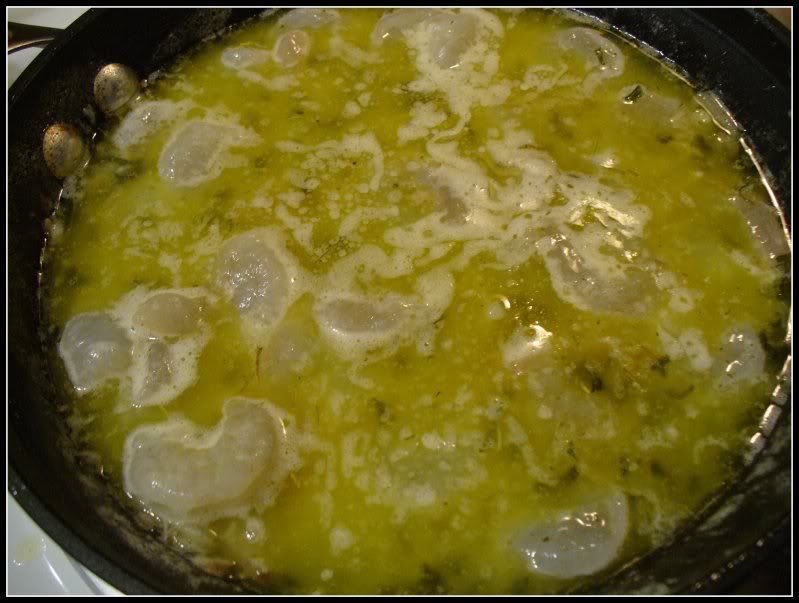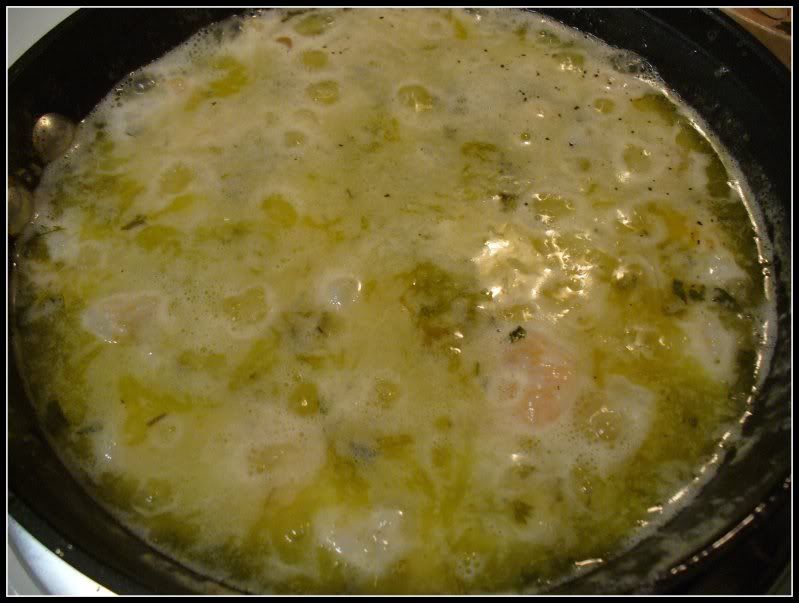 9. Pour the shrimp with sauce over pasta.
Enjoy!!