*Disclosure: This is a sponsored conversation written by me on behalf of Dunkin' Donuts . The opinions and text are all mine.*
Let's mark the last month of the Dunkin' Donuts Mug Up Contest with an great treat, like this Coconut Mocha Milkshake! Made with chocolate ice cream, coconut flavored coffee and a couple of extra special ingredients!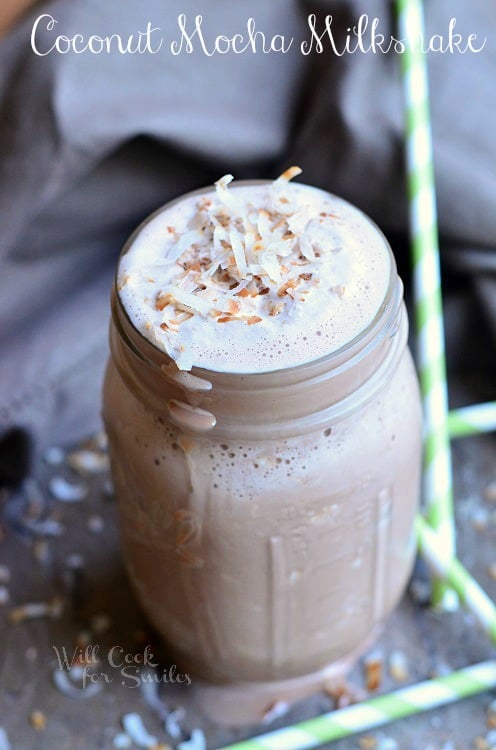 This is the last month of the contest and we want to see who has the coolest coffee around. So channel your inner hipster and show us your secret edgy side. What music do you listen to when no one is around? What are hobbies or clothes you secretly love? Take a picture with your Dunkin' Donuts coffee outside of your normal everyday routine and share it for a chance to win the prize!
Here is a version of me as a hipster. What do you think? Little man put his hat on me and I thought "Hey, I look pretty fly!" Yeah…I did say "fly." Is It not something a hipster would say? No, I guess they are too young for that.
I do have the coolest coffee here though, because it's actually a milkshake! Oh yea!
This is an amazing milkshake and the flavor rocks! It's coconut and mocha together, which makes a great flavor combination. After I finished taking my pictures, I was only planning of having a little bit because it was right after dinner and I was full. I ended up finishing the entire thing because it was incredibly delicious!
Dunking Donuts had three new flavors come out for spring: Almond, Coconut and Peach Cobbler. Coconut is my favorite by far (big surprise), and it was perfect for this milkshake!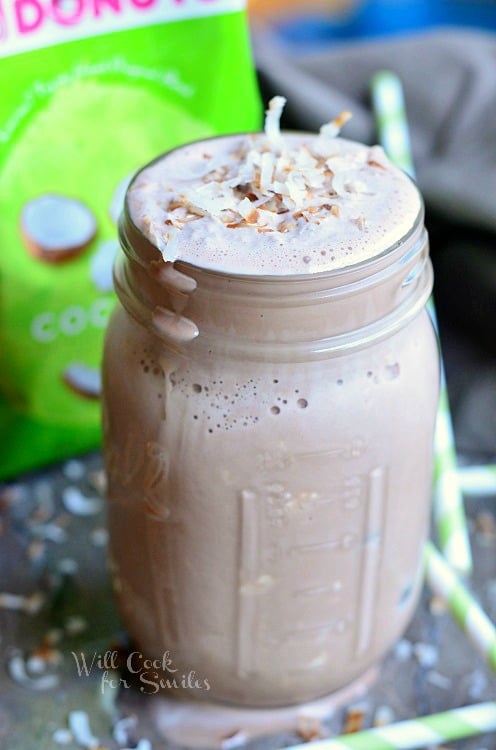 Coconut Mocha Milkshake
Ingredients:
2 scoops of chocolate ice cream
1 coconut frozen fruit bar
2 Tbsp. marshmallow fluff
3/4 cup of cold Dunkin Donuts Coconut coffee
Toasted Coconut topping (optional)
Directions:
1. Combine your ingredients in the blender.
2. Blend until all smooth.
3. Enjoy your milkshake like there is no tomorrow!
_________________________________________________________
Make sure you follow me through your favorite blog reader (bloglovin or other), subscribe to e-mail or follow me through social media of your choice to keep up with the recipes!

I will be sharing this recipe at these wonderful blog parties and Weekend Potluck, Tip Junkie and Rattlebridge Farm. Swing by and link up your own projects!
_______________________________________________________
Dunkin' Donuts loves the hipster vibe. Take a picture of you and your mug in your old school kicks and vintage tees and upload here for a chance to win sweet prizes in the Mug Up Contest.
This is a sponsored conversation written by me on behalf of Dunkin' Donuts . The opinions and text are all mine.