I have something a little different to share today. I want to share my favorite winery and wines with you!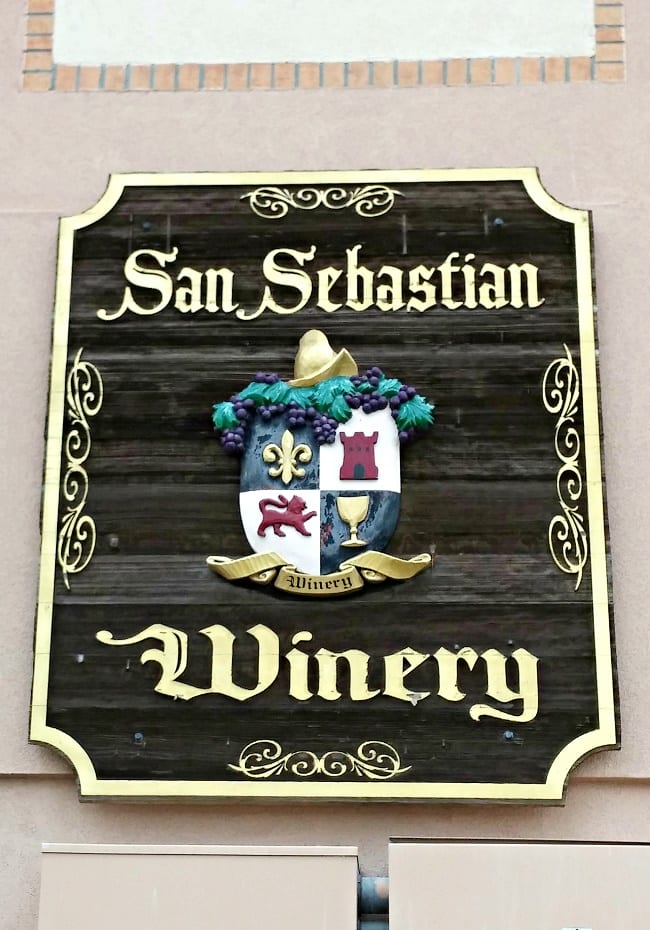 We'll take a quick break from recipes, they'll be back tomorrow with some banging mac and cheese, but today I want to share something special.
You know that I've been whining about living in Florida for the past…(how long have I had this blog?)…almost 4 years. That is only how long I've been blogging, I've been whining about it since a month after moving here 15 years ago. Well, there is one thing that I love about Florida and that is city of St. Augustine. No, it's not Disney hat I like the most, don't be shocked. I would actually prefer to spend a day in St. Augustine than in Disney.
Put away your pitchforks now, especially if you haven't visited this beautiful city yet. It is the oldest city in the country, so beautiful and holds so much history. I could probably recite the history of St. Augustine because of how many Ripley's Red Train rides my little man and I took, but I won't. You can hear all about it next time you visit. It should be one of the top places to visit in Florida.
Among many, San Sebastian Winery has been one of my favorite places in St. Augustine and I loved their wines since I was old enough to drink.
In November, I got an incredible opportunity to go to a Seasonal Soiree at the winery and not only taste some of the new wines they have been working on, but I also got to meet wonderful people behind this great wine. I was honored to meet the President and Vice President of Seavin, Inc.
I learned something new that night too. I didn't realize that San Sebastian Winery was a part of three Florida wineries owned by the Cox family. Lakeridge Winery is located in Clermont, FL, and was the first vineyard started by Gary Cox in 1989. Next time I am in Orlando, I will definitely take a ride west to visit this beautiful winery. After all, I want to see where it all started.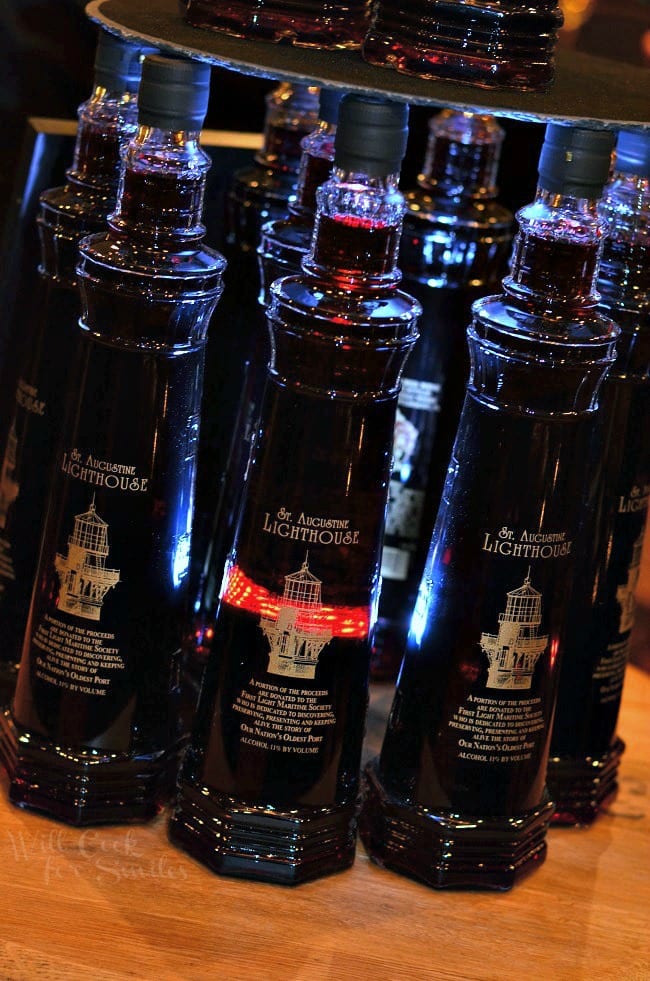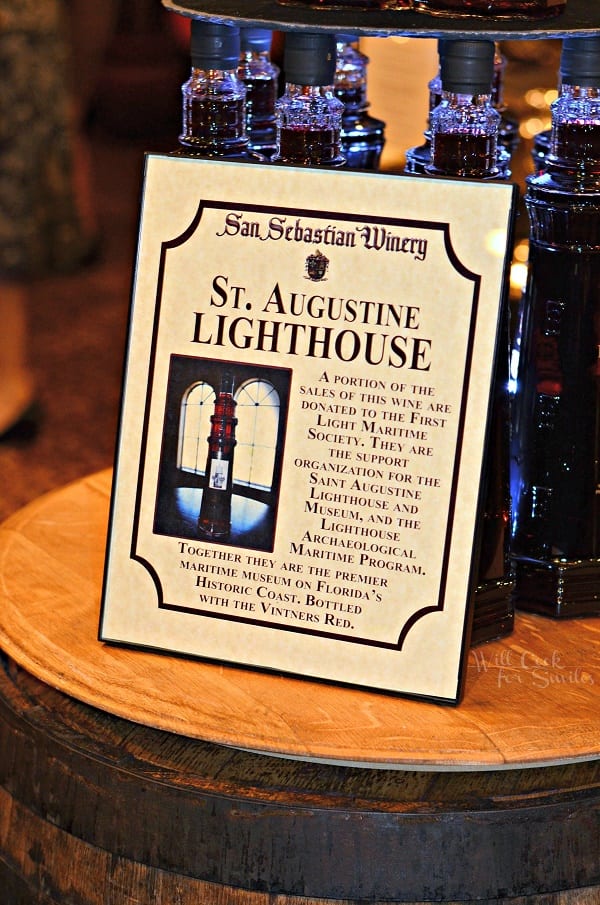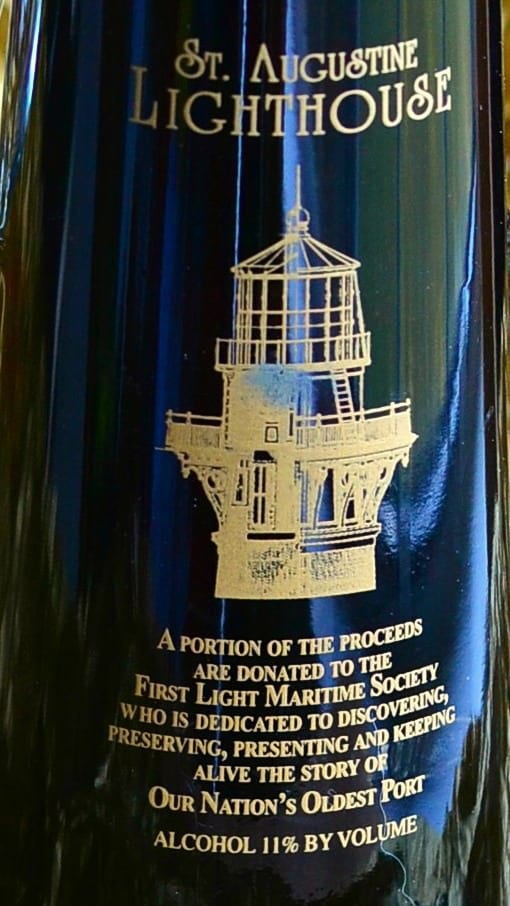 Let's talk wine!
San Sebastian Winery released something special this year. They are proud to introduce the long awaited Lighthouse Bottle, which was designed after our very own St. Augustine Lighthouse. This gorgeous wine bottle is filled with Florida's award winning red wine – Vintners Red. I found it very nice that a portion of the proceeds from this wine are donated to a local historic organization. This bottle of wine would make an excellent holiday gift for any wine collector or just a wine lover.
If you are looking for more gifts for a wine enthusiast in your life, or if you are one, I can personally recommend:
San Sebastian Port
Blanc du Bios Reserve (my personal favorite)
Stover Reserve
Cream Cherry
Vintners Red (If you like sweet wine)
Vintners White (if you like sweet wine)
Blanc du Bios Reserve is my personal favorite wine from this winery. It has that distinct, crisp grape flavor that I love. Jeanne and I talked about it for quite a while because it happens to be one of her favorites as well. It is a sweeter wine but not as sweet as Moscato. It's very smooth and has a background hint of melon and pear.
Stover Reserve is a new release this year and made with local Stover grapes. This wine is crisp, dry, with a light floral tones and a hint of apple.
Vintners Red, Vintners White and Rosa wines are perfect for those who love sweet wine. It's smooth, fresh, fruity and made with Native Muscadine grapes. Makes for a wonderful sipping wine. If you like sweet wines, you must try these.
San Sebastian Port is sweet and delightful. It's rich, fruity and holds flavors of raisins, currants, cherries and spice. Perfect dessert wine and a local chocolatier showed us just how perfect. Below, you see Port Infused Chocolate Truffles made with San Sebastian Port. These chocolate bits of heaven are made by Claude's Chocolates, who is a local chocolatier you can find in the old city of St. Augustine. (Don't forget to pick up some of these chocolate truffles when you visit.)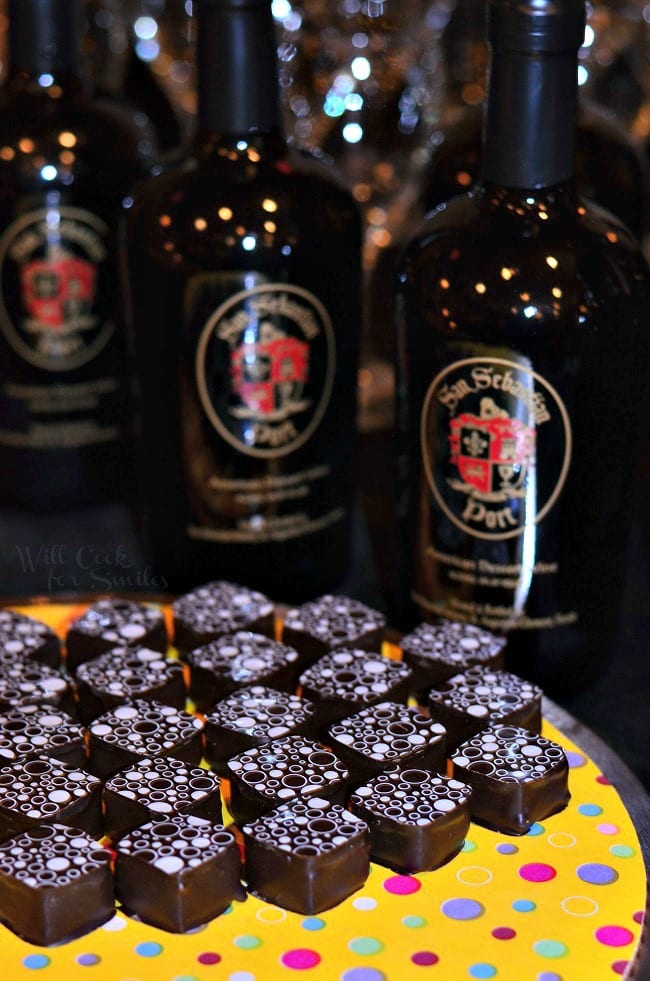 To get all the information, or to order wine, visit San Sebastian Winery website.
You can also visit them on Facebook, Twitter, Pinterest and Instagram.
__________________________________________________________________________
*Disclosure: I was not compensated for this post. All opinions and images are 100% my own.