These are the greatest Scalloped Potatoes you will ever try! So creamy, cheesy and flavorful!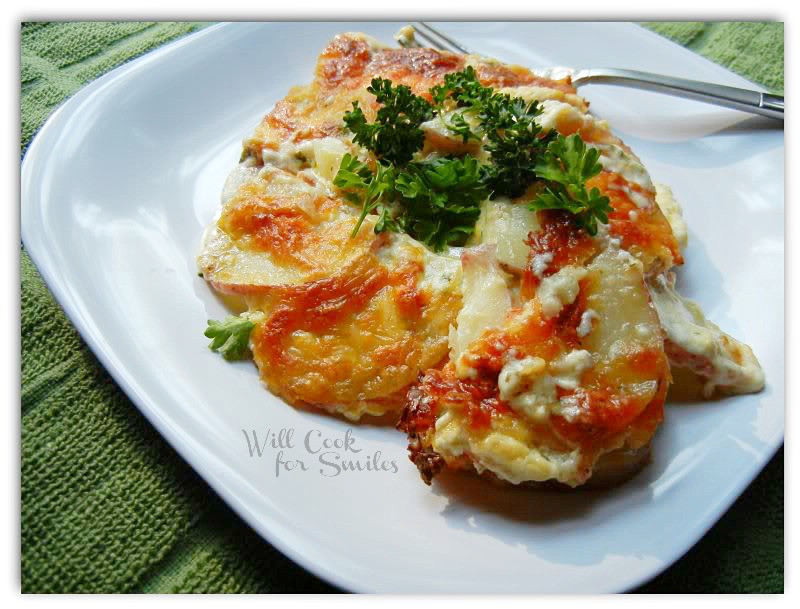 This is one of my boys' favorite dishes. They can eat it for breakfast, lunch and dinner. They would eat is as a side dish or a main course (or the only course). That's probably why I don't make it too often. Although, it is a must-have dish for our holiday dinners on Thanksgiving and Christmas.
Last week, I decided to treat my boys to some scalloped potatoes, and they were gone in a flash!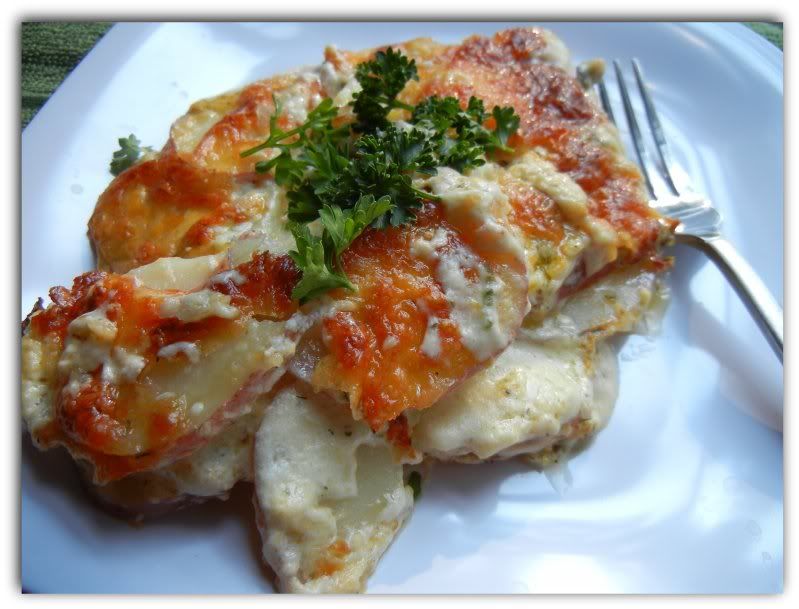 Ingredients: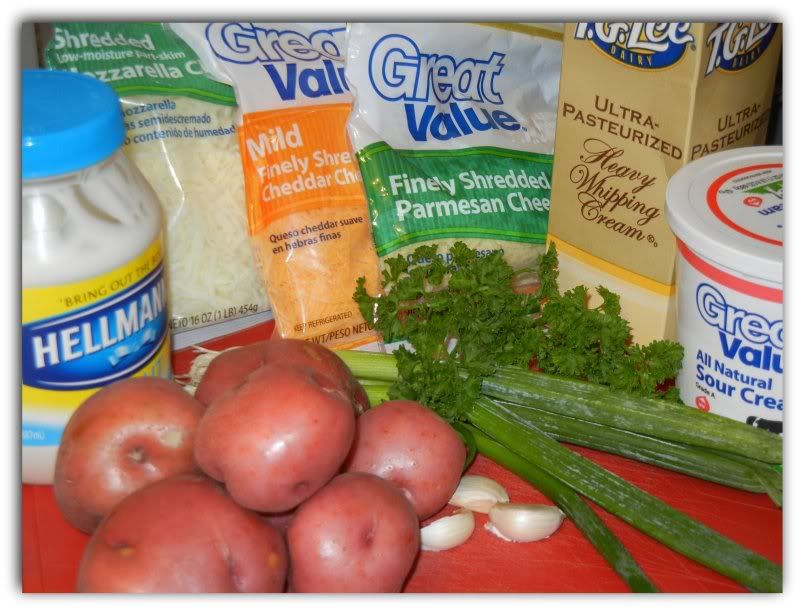 7-8 medium size red potatoes
3 garlic cloves, grated
1/2 cup chopped green onion
1/4 cup minced fresh parsley
3/4 cup mayo
3/4 cup sour cream
1 cup heavy cream
1/2 cup mozzarella cheese
1/2 cup cheddar cheese
1/2 cup Parmesan cheese
salt/pepper
Directions:
1. Preheat the oven to 350 and grease a 13×9 baking pan well with some vegetable oil
2. In a mixing bowl whisk together sour cream, mayo, heavy cream, garlic, minced parsley and chopped onion ( and some salt and pepper)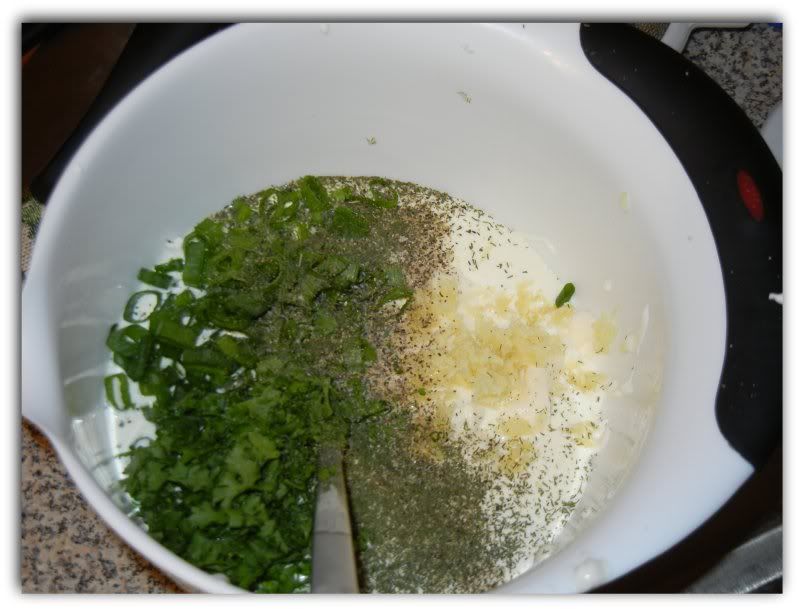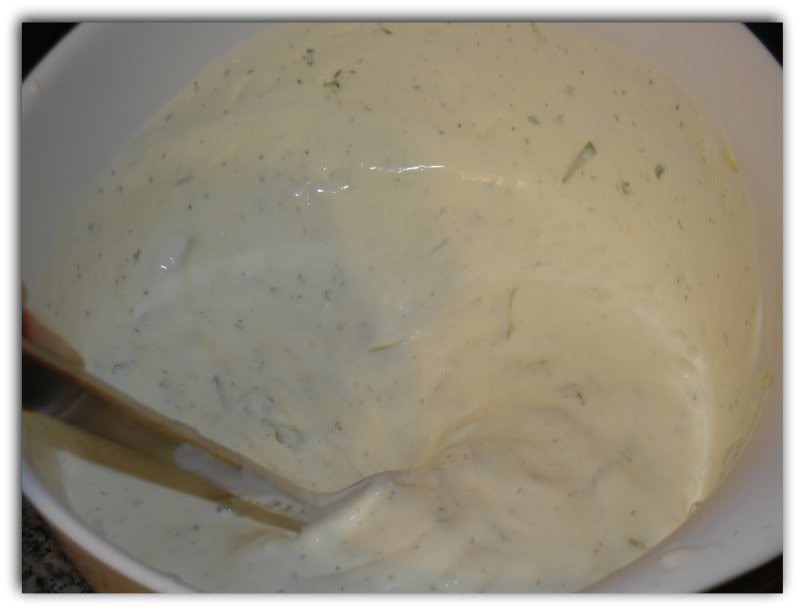 3. Slice potatoes thin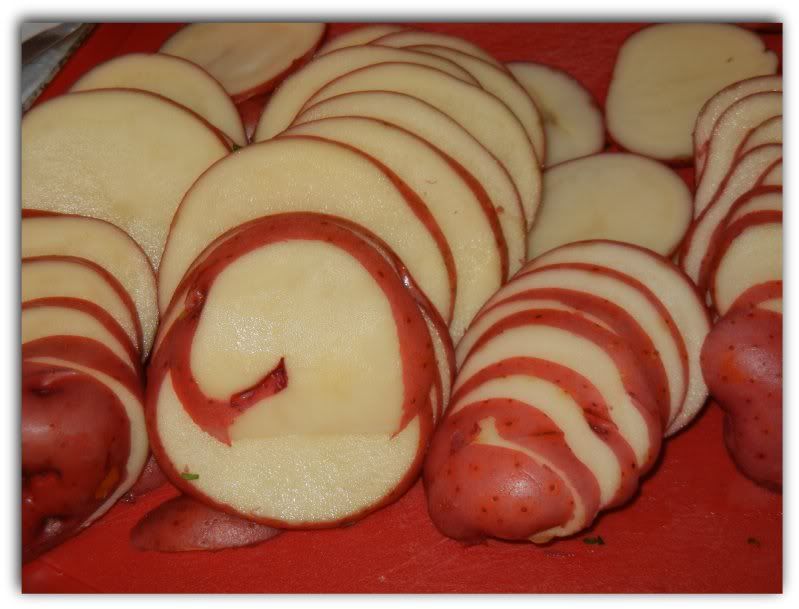 4. Start layering in the greased pan…half of the potatoes (salt and pepper potatoes a little bit), then 1/2 the sauce, then 1/2 or all the cheeses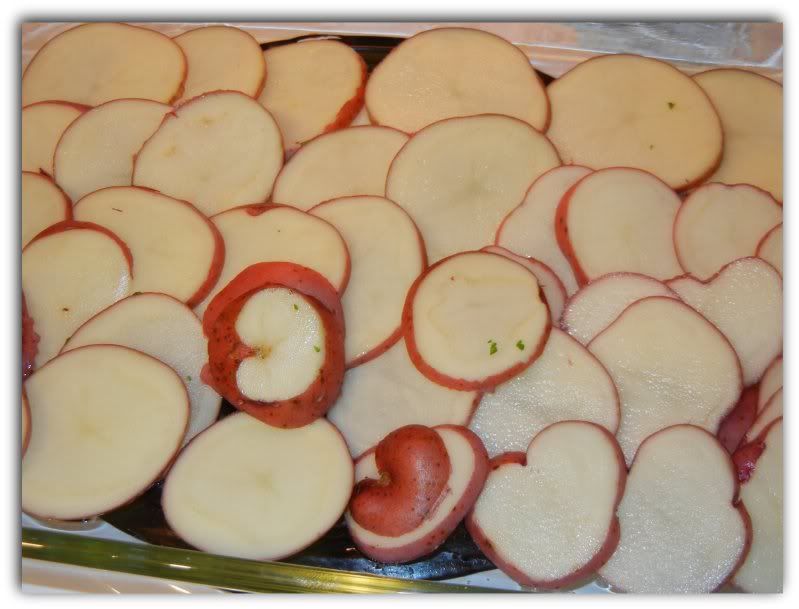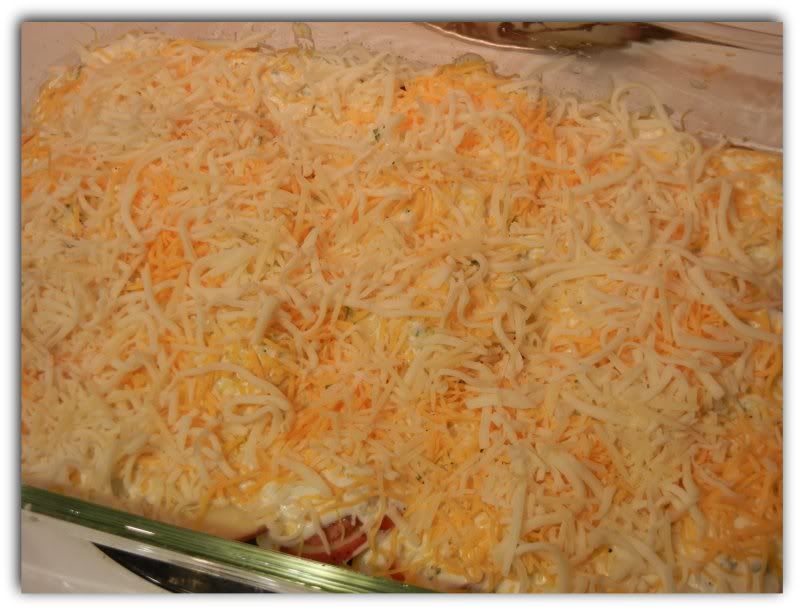 5. Repeat the second layer: remaining potatoes, remaining sauce, remaining cheese.
6. Cover with foil and bake for 1 hour
7. Take off the foil and bake fore another 20 minutes. Insert a knife in the thickest part to make sure that the potatoes are well cooked.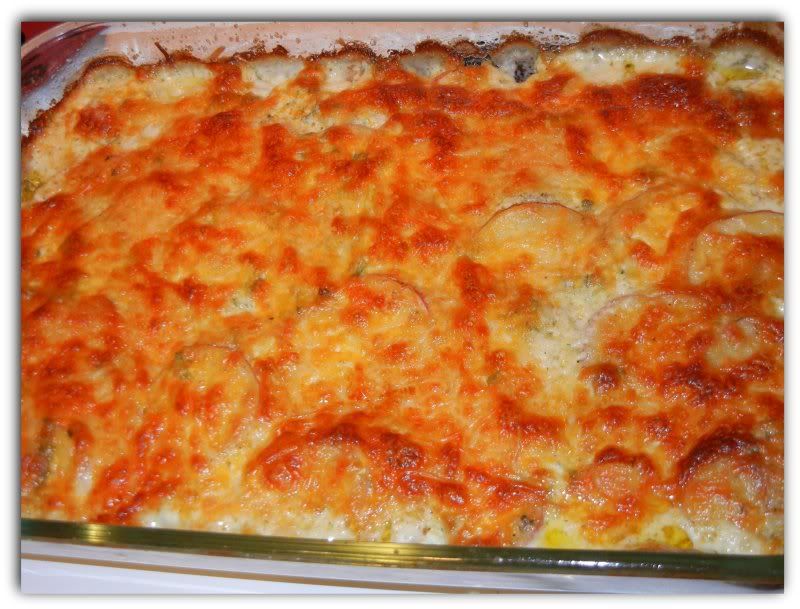 Enjoy!!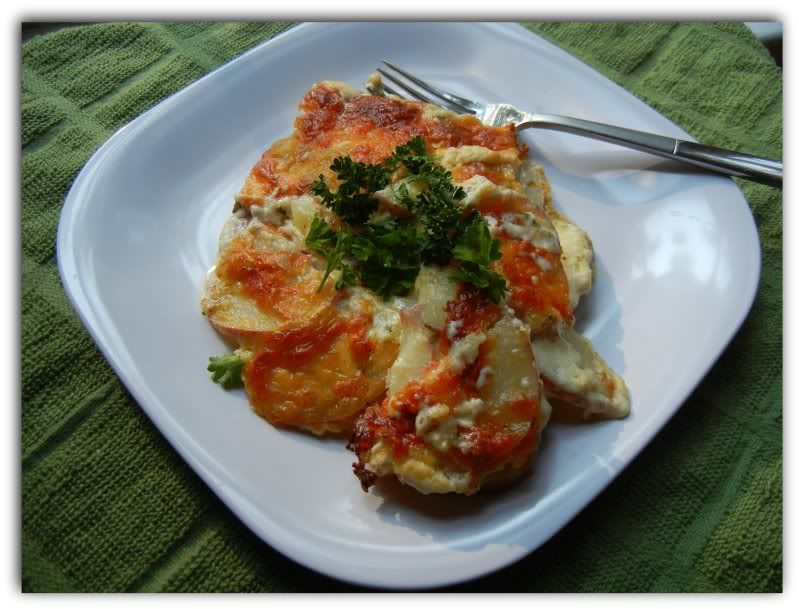 * I am linking this recipe to the Tuesday, Wednesday and Thursday parties in my party tab. Why don't you visit the wonderful hosts and link some of your own projects!