No need for take-out this week, because this incredibly delicious Butter Chicken (Murgh Makhani) is just as good – and even better better – than most restaurants! Tender and flavorful marinated chicken in a rich, creamy tomato sauce made with a delicious array of spices that creates a deep flavor profile and intoxicating aroma.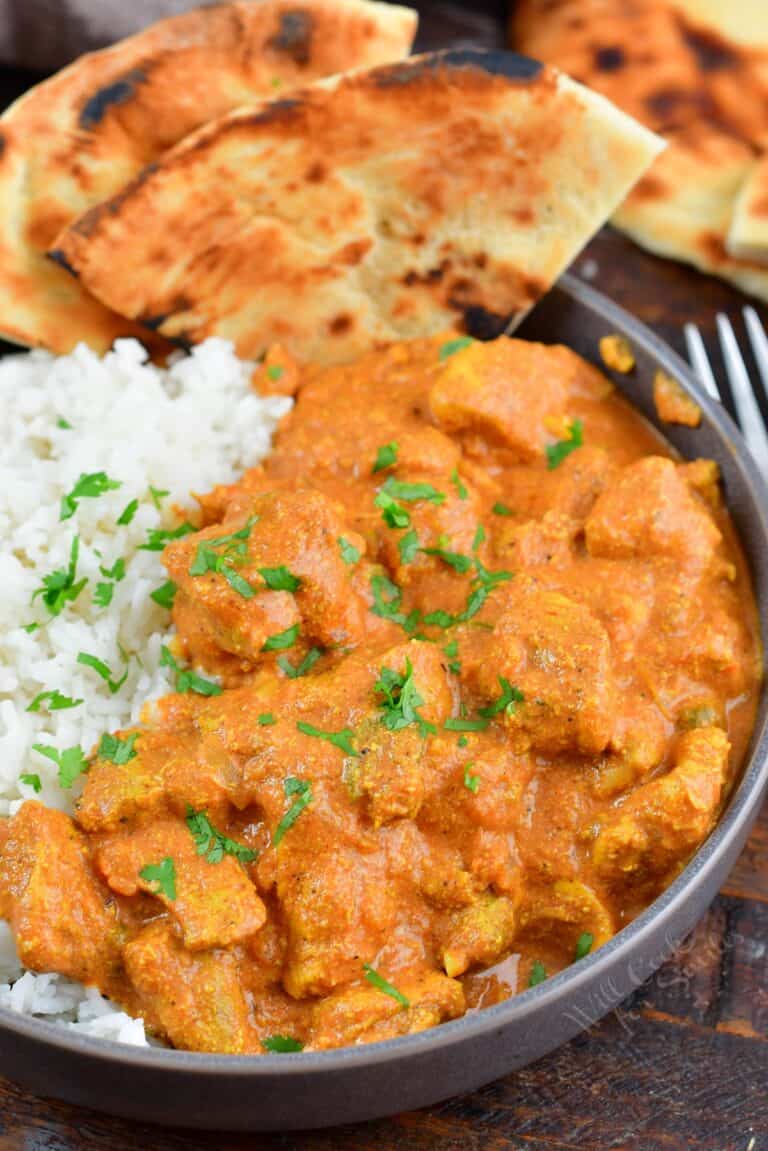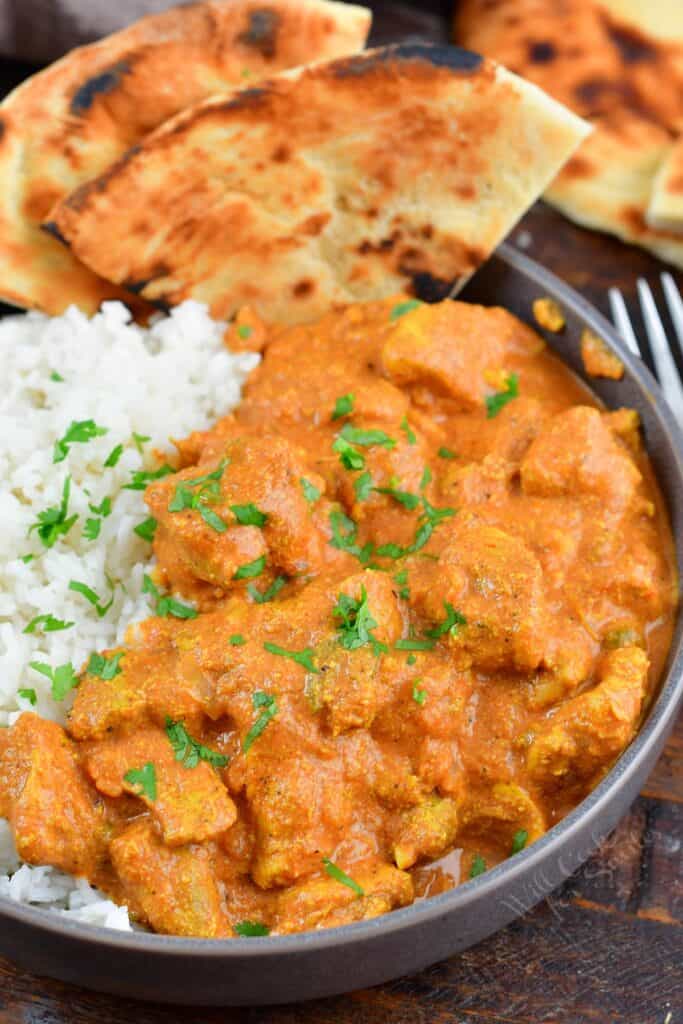 Butter Chicken (Murgh Makhani)
Butter chicken is an incredibly popular Indian dish that you can make right at home. Although it's always easy to order take out, after learning how to make it at home, you won't feel like you need to order it anymore.
Honestly, this homemade recipe is so good, it's absolutely worth the extra time to make it myself. Plus, you can easily split the work in 2 days, preparing the chicken to marinate one day and quickly cooking it the next.
Seeing 2 days may seem like a lot of work, but it's really not! Taking out the marinating time, when you really don't have to do anything, you only need about an hour to prepare it.
This is a perfect recipe for so many different occasions! While I usually turn to butter chicken as an easy weekend family meal, it's also great for potlucks, dinner parties, and more.
My main piece of advice for you to follow is this – do NOT skip the marinating step! What makes this chicken so irresistible is how flavorful it is, and that flavor is developed from the spices really soaking into the meat for a good 6-8 hours. Sometimes, I even let my chicken marinate for 12 hours if I have the time. The real magic of this recipe lies within the flavor, so let that flavor become as pronounced, developed, and mouthwatering as it can be.
What is butter chicken?
Butter Chicken (also called Murgh Makhani in Hindi) is a very popular Indian dish that was created in 1948 by Chef Kundan Lal Gurjal. This beloved dish features chicken that's marinated in an aromatic yogurt marinade and then seared before being mixed with buttery, creamy tomato sauce. It is not a spicy dish at all, but very aromatic.
Traditionally, this dish would be prepared in a tandoor, which is a clay oven that uses wood a fire as a heating element. A traditional recipe also uses bone-in marinated chicken and grills the chicken first in the tandoor before mixing it with sauce. With time and travel to the west, the recipe for butter chicken got altered like many other dishes tend to do. This usually happens as dishes accommodate the availability of cooking materials and ingredients.
Based on your own ability, you can still follow some of the traditional cooking techniques by using bone-in chicken thighs and cooking the marinated thighs on the grill before mixing and simmering it with the sauce.
How to Make Butter Chicken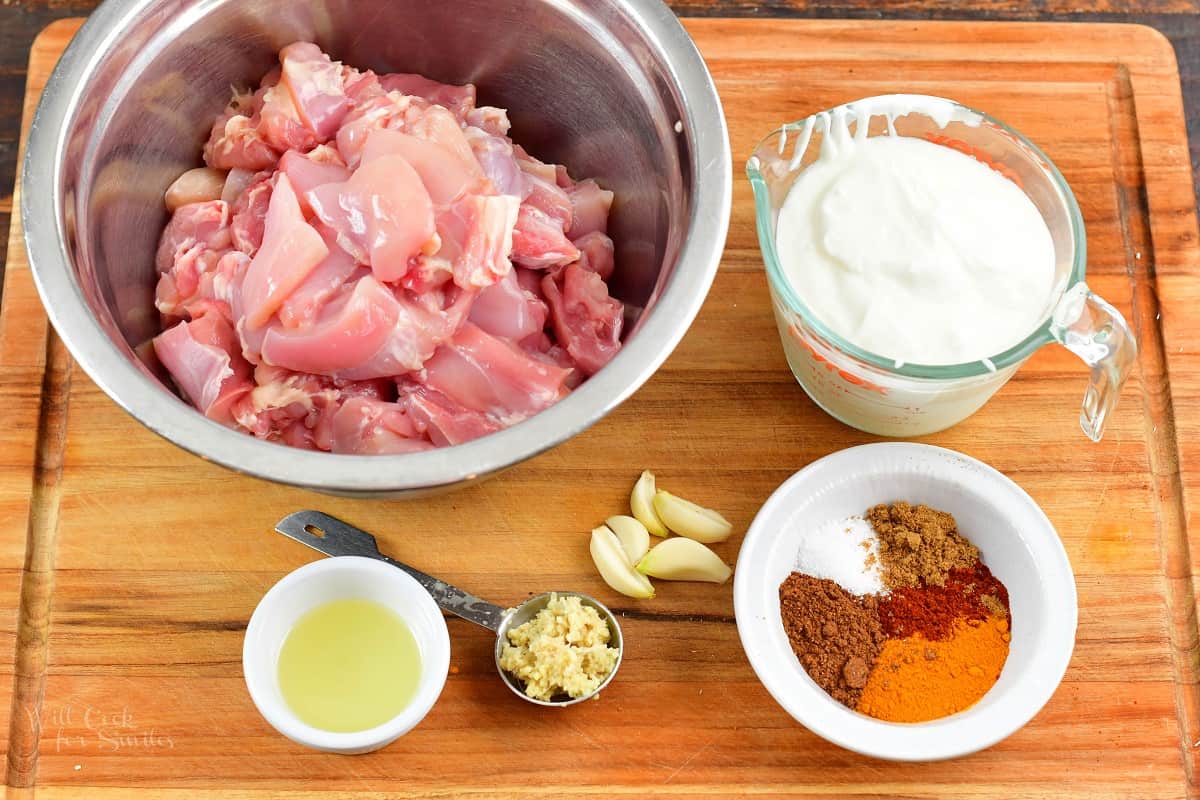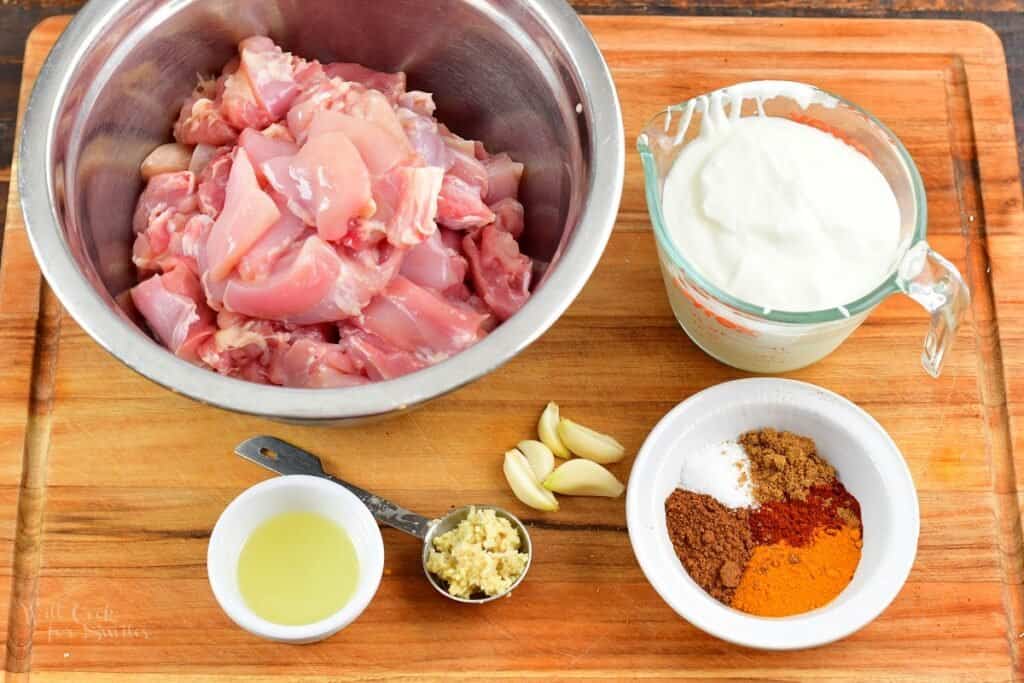 Ingredients You Need:
Besides the boneless, skinless chicken thigh meat, here's what you'll need to have!
For the Marinade –
Yogurt – Use plain, full fat yogurt.
Lemon Juice – For the absolute best results, freshly squeeze lemons to get the juice.
Turmeric – This is what helps give butter chicken its signature color!
Garam Masala – This is a warm, earthy Indian spice mix that really deepens the flavor of the marinade.
Chili Powder – Chili powder adds depth to the flavor, a touch of spice, and vibrant color.
Cumin – Similar to garam masala, cumin develops a warm flavor for the marinade.
Garlic – for the best flavors, always use fresh garlic.
Ginger – Just like the garlic, you'll want your ginger to be nice and fresh.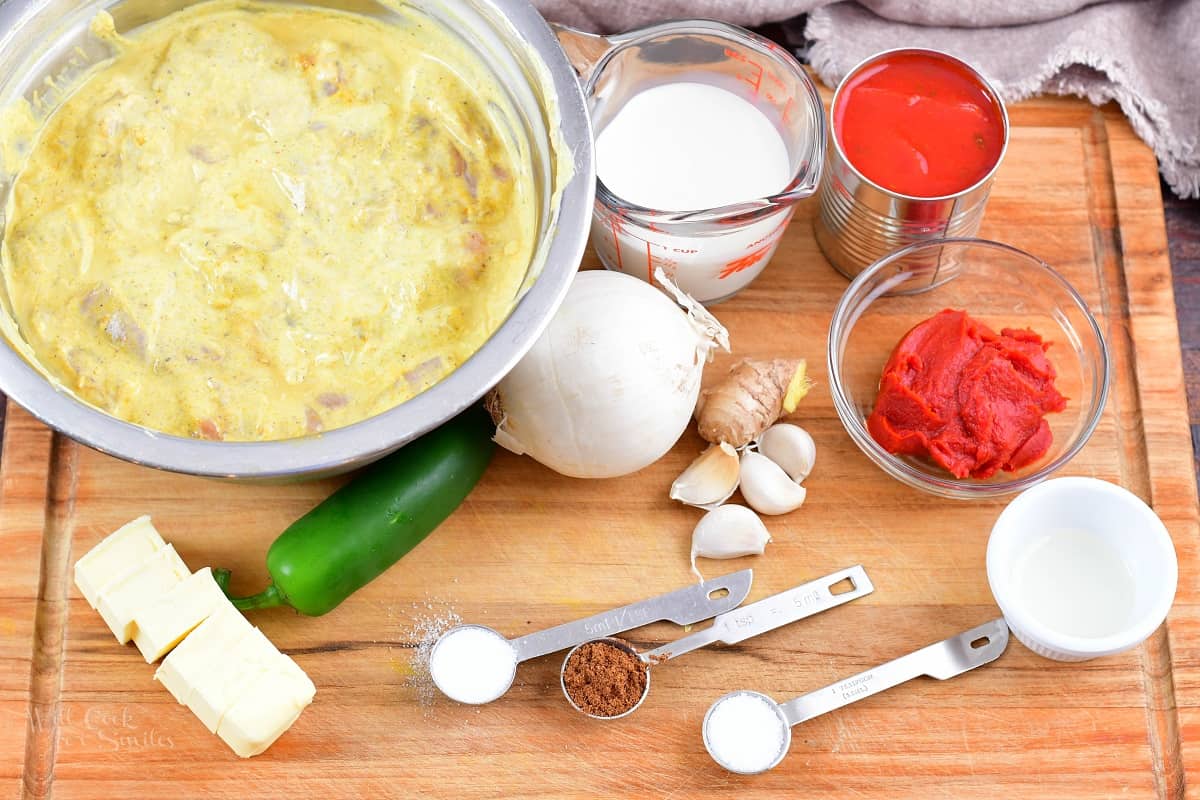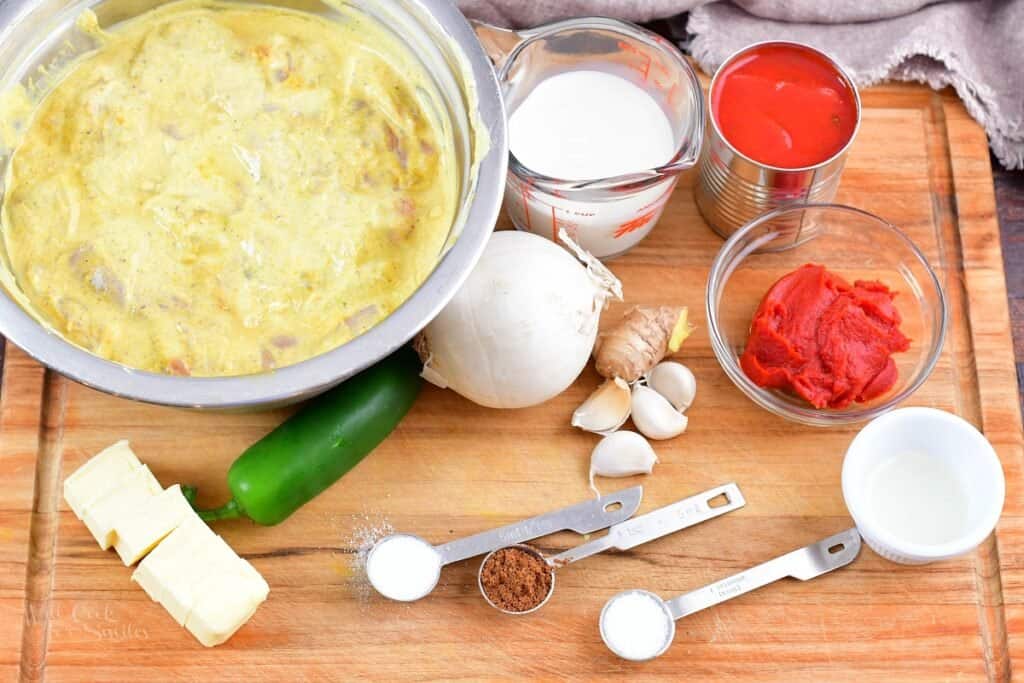 For the sauce –
Butter – Make sure it's unsalted to control salt levels.
Canola Oil – Vegetable oil can also be used.
Onion – You can use either a white or yellow onion, either will work.
Jalapeño – For added heat, leave the seeds in the mix. For less heat, toss them out.
Garlic
Ginger
Garam Masala
Coriander
Sugar – Just use plain white granulated sugar to balance out some spices.
Salt – Coarse salt works best.
Tomato Sauce – If you can get your hands on it, tomato passata is even better.
Tomato Paste – Use plain, not flavored tomato paste.
Heavy Whipping Cream – For the most decadent consistency, do not substitute this ingredient with anything else.
Cilantro – This is the BEST garnish to balance out the spice aromas!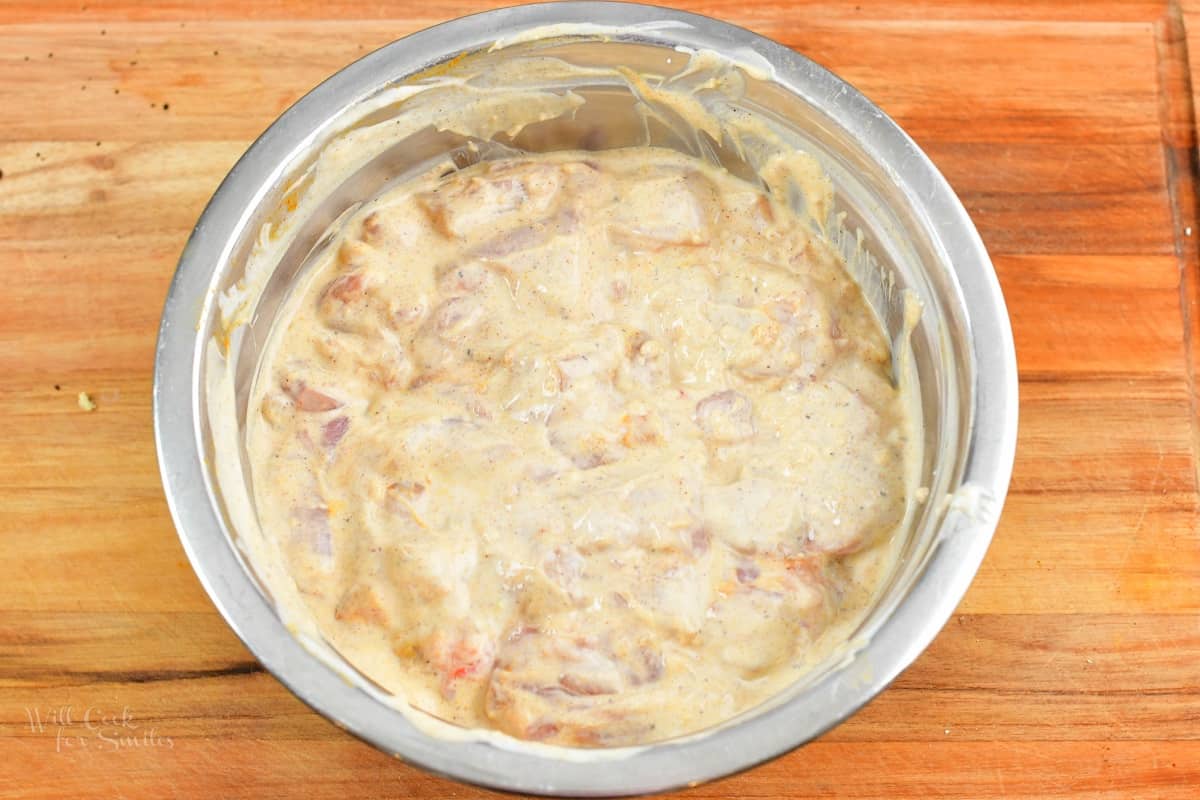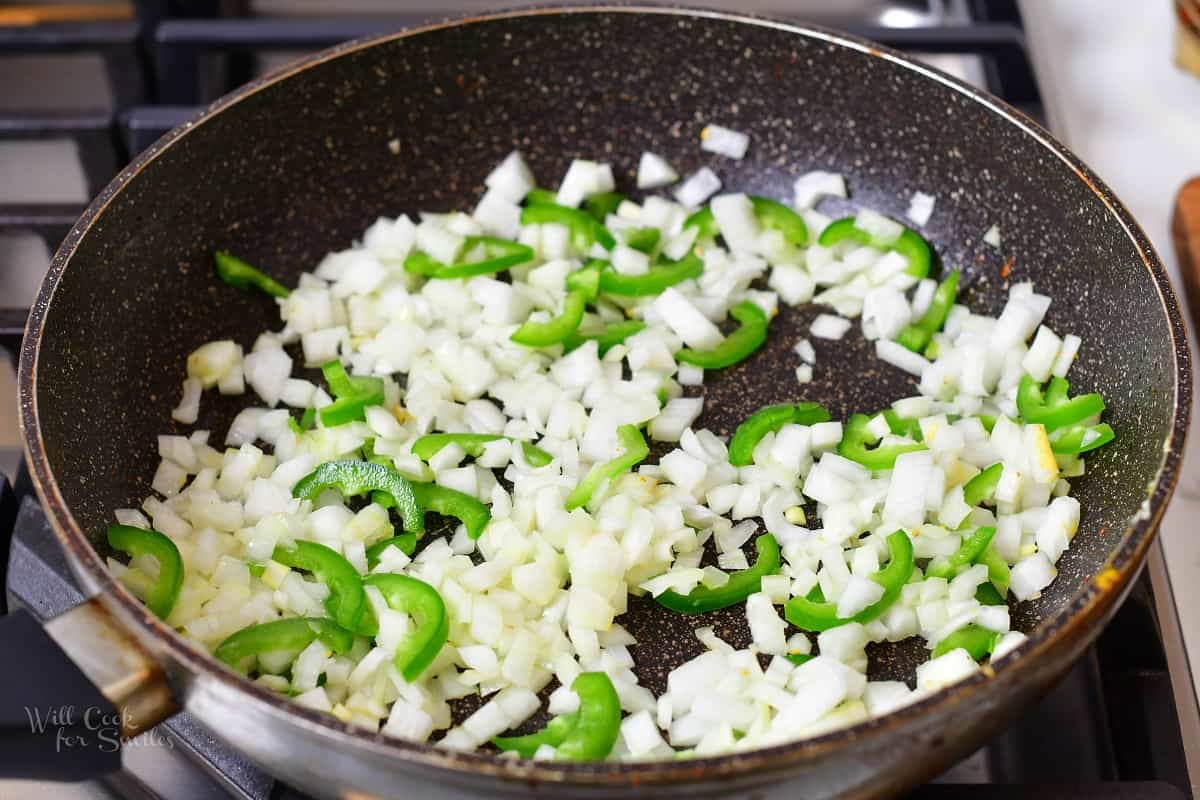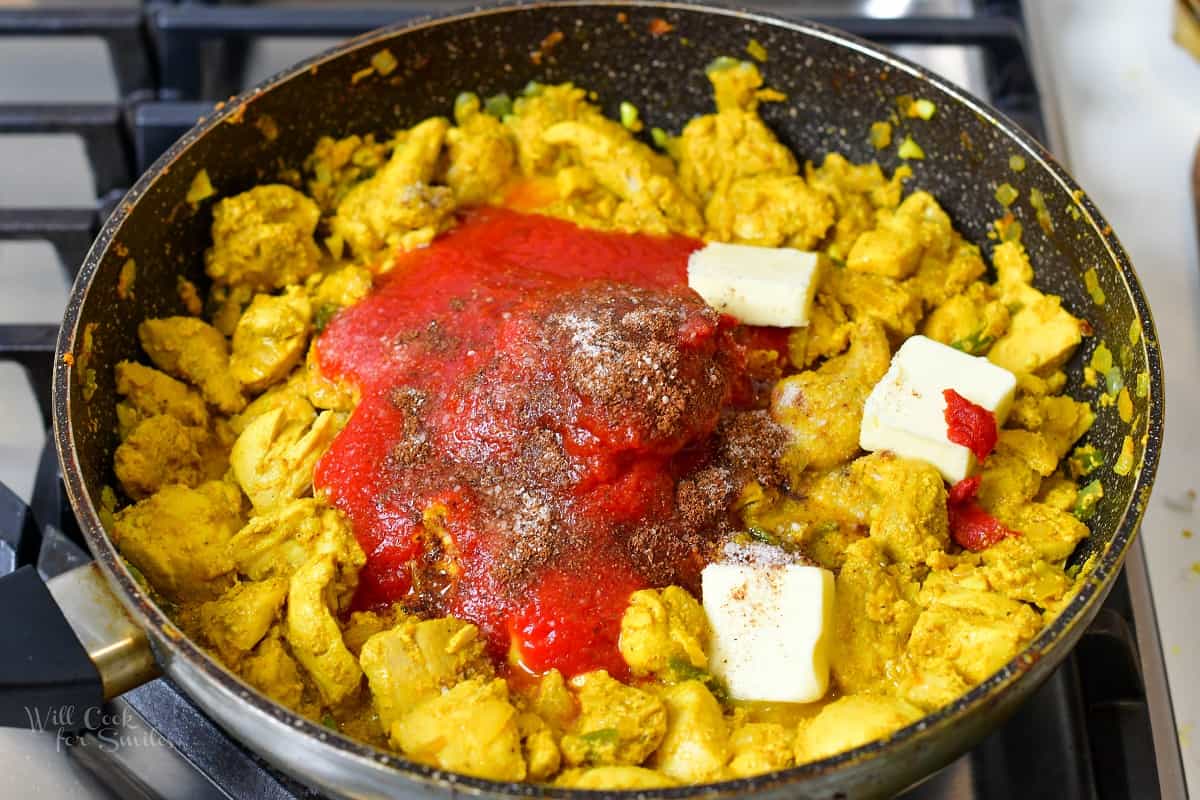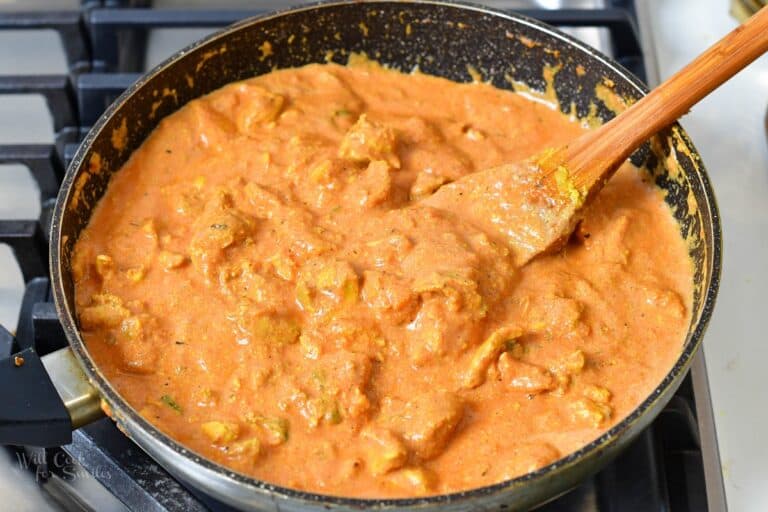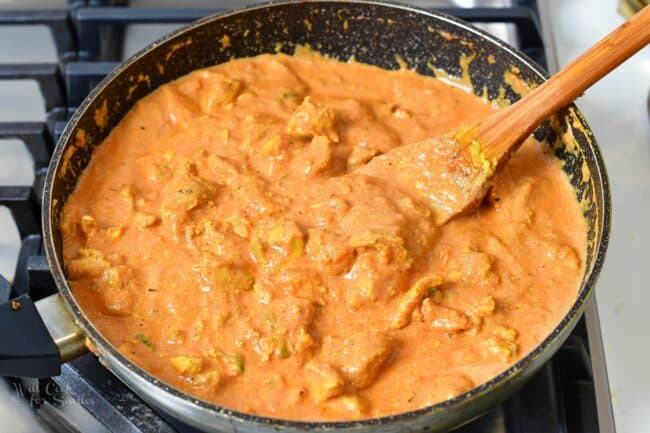 Cooking Directions:
Marinate the chicken.
Start off by cutting the chicken meat into small cubes, then place them in a metal mixing bowl. (Remember to mix and marinade the chicken either in a disposable zip-lock bag, or metal, or glass mixing bowls.)
Whisk together all of the ingredients for the marinade.
Pour the marinade onto the chicken and mix well. Cover tightly, then refrigerate for about 6-8 hours.
Sear the chicken.
In a pan with melted butter and oil, sear the chicken! Work in batches and sear the chicken on both sides until it's almost done.
Keep your batches relatively small so you don't overcrowd your pan. Set chicken aside.
Simmer.
In the same pan, melt some more butter. Lower the heat and cook the onions jalapeño until softened.
Make a well in the center of the pan and add garlic and ginger. Sauté until fragrant.
Return the seared chicken to the pan along with the tomato paste, tomato sauce, and seasonings. Stir well!
Mix in the heavy whipping cream before lowering the heat to low. Let the chicken stew for approximately 15 minutes before you serve and enjoy.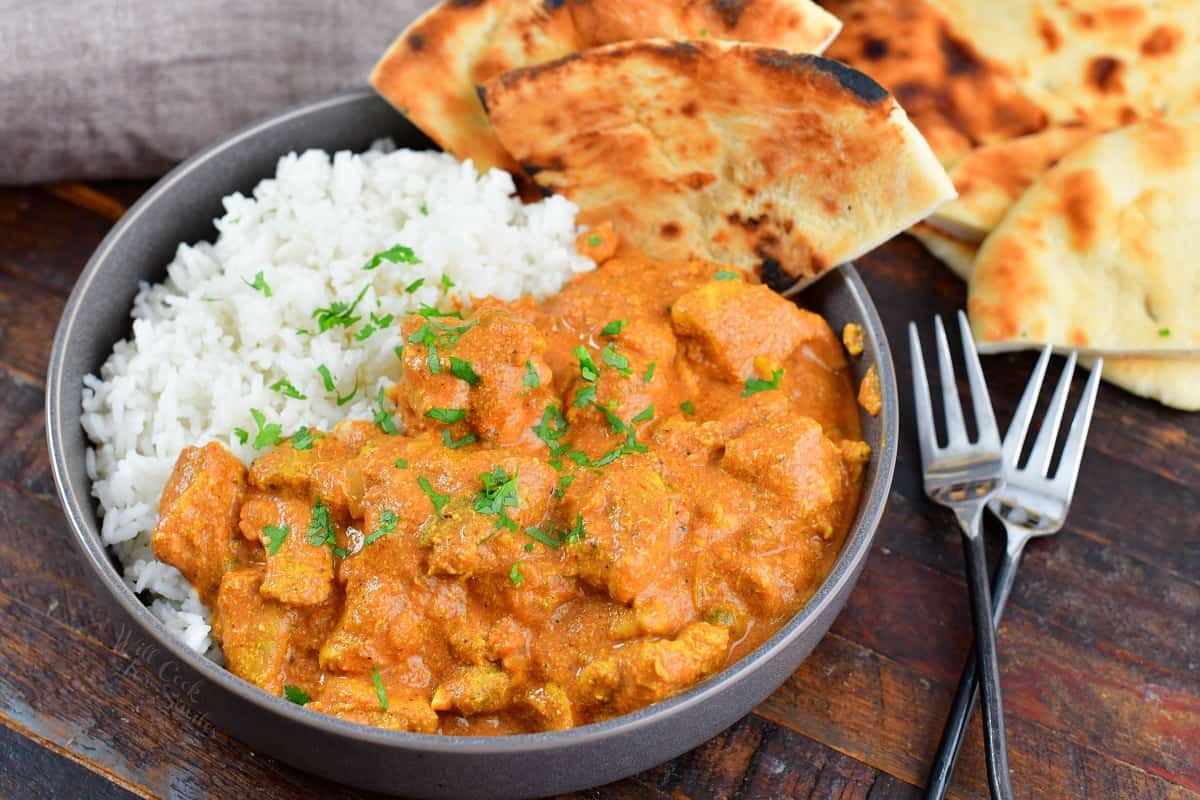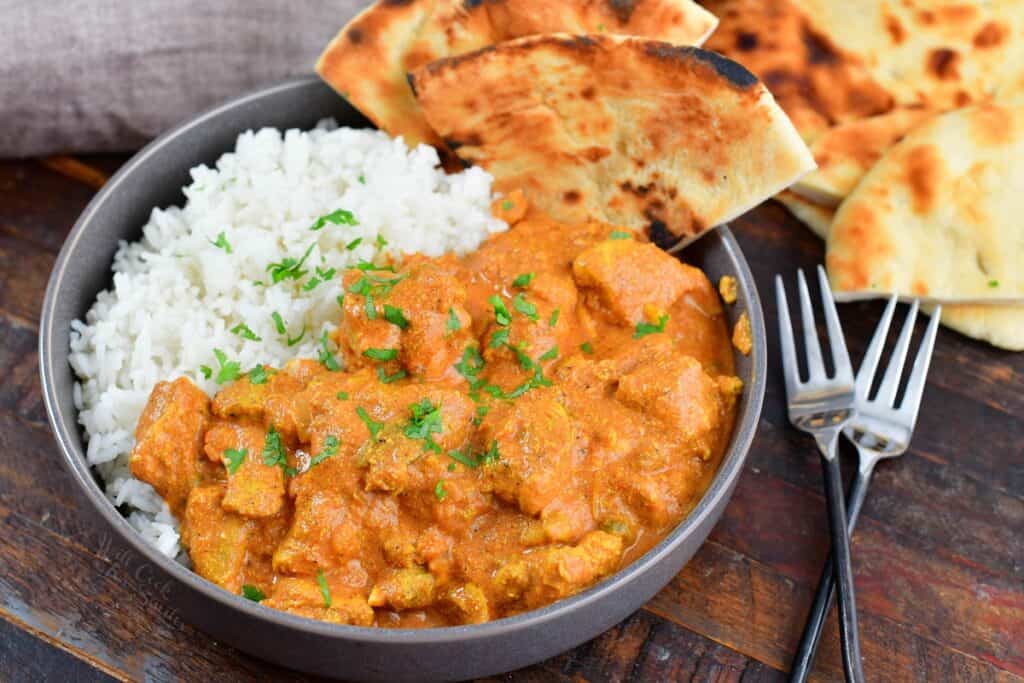 Frequently Asked Questions
What spices are good for Butter Chicken?
Indian cuisine spices are quite different from the herbs and spices we're used to, but they are so incredibly aromatic and flavorful – you'll be hooked in no time! Butter chicken usually features spices like garam masala with the addition of turmeric, cumin, cardamom, coriander, and chili powder. It will also always include fresh aromatics like ginger and garlic.
Garam masala is a popular spice blend in Indian recipes, but be careful because it does combine bold spices and can be overpowering if too much is added. "Masala" is actually a general term for "spices" that are ground and blended together. It's not one set of spices.
This masala blend usually features spices like ground cardamom, coriander, cinnamon, cloves, black pepper, cumin, nutmeg, mace, anise, or fennel seeds. Each brand has a slightly different mix, so make sure to smell and taste the mix before adding it to your dish.
How to Serve Butter Chicken?
Serve your delicious homemade butter chicken with steamed basmati or jasmine rice and a soft, fresh piece of naan.
Coconut Rice would actually be great with this chicken! If you want to to keep is a little lighter, you can always use quinoa or cauliflower rice.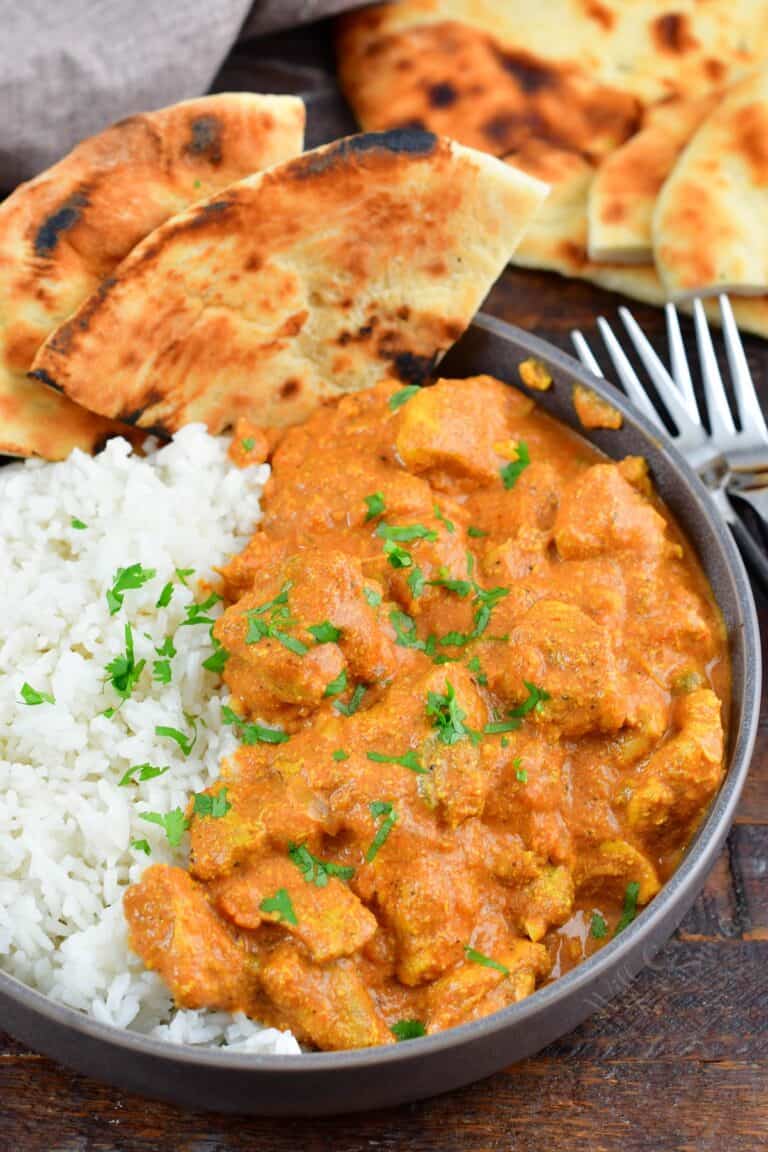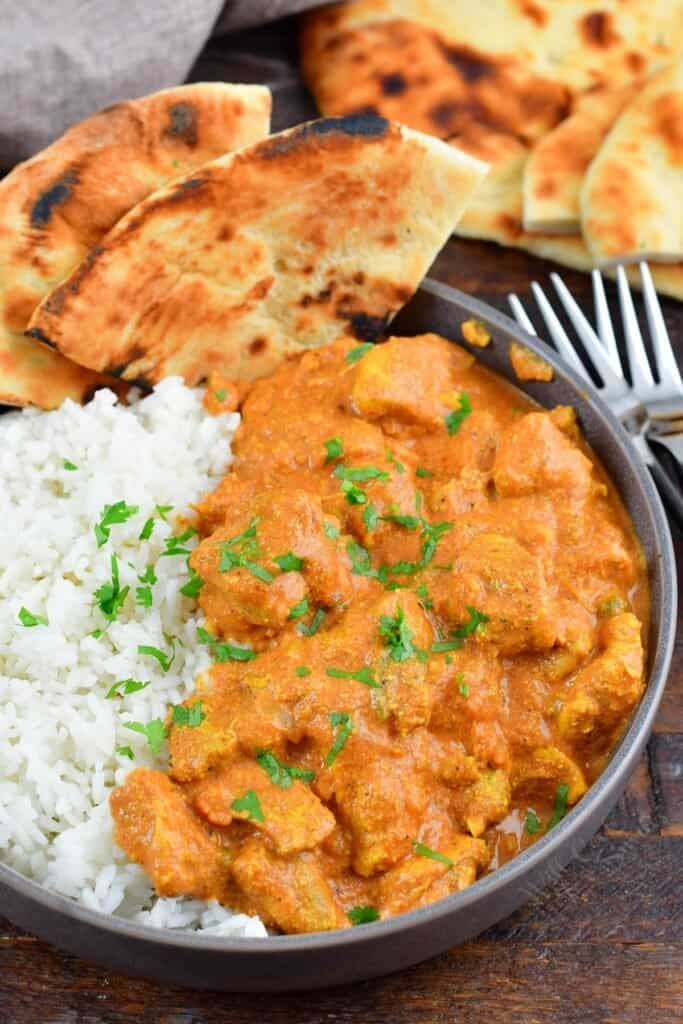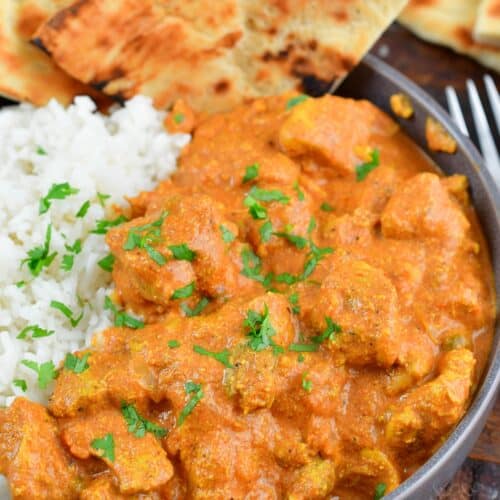 Butter Chicken
Tender and flavorful marinated chicken in a rich, creamy tomato sauce made with a delicious array of spices that creates a deep flavor profile and intoxicating aroma.
Print
Pin
Save
Saved!
Rate
Ingredients
2.5

lbs

boneless, skinless chicken thigh meat
Marinade:
1

cup

plain, full fat yogurt

2

tbsp

lemon juice

1 1/2

tsp

tumeric

2

tsp

garam masala

1

tsp

chili powder

1

tsp

cumin

1

tsp

coarse salt

4

garlic cloves

pressed

1

tsp

fresh ginger root

grated
Sauce:
6

tbsp

unsalted butter

divided

1

tbsp

canola oil

1

white or yellow onion

1

jalapeno pepper

4

garlic cloves

smashed and minced

1

tbsp

fresh ginger root

thinly sliced and minced

1 1/2

tsp

garam masala

1/2

tsp

ground coriander

1

tsp

white granulated sugar

1/2-1

tsp

coarse salt

8

oz

can of tomato sauce

or tomato passata

4

oz

tomato paste

3/4

cup

heavy whipping cream

minced cilantro leaves

for garnish
Instructions
Marinating the chicken:
Cut chicken thigh meat into small cubes and place them into a metal mixing bowl or a glass food storage container.

Whisk together plain yogurt, lemon juice, ginger, garlic, and all the spices for the marinate.

Pour in the yogurt mix into the chicken and mix very well, so the chicken is evenly coated in the marinate.

Cover air-tight and refrigerate for a good 6-8 hours. (You can marinate it up to 12 hours.)
Cooking Butter Chicken:
Add a tablespoon of oil and butter to a large cooking pan or a skillet.

Scoop some chicken out of the marinade and into the pan (don't shake off the marinade.) Sauté the chicken in batches over medium to medium-high heat, until almost done. Keep the batches small so that the chicken is not over-crowded and covers only about half the pan's surface. Once chicken is seared, set is aside and cook another batch.

In the same pan, melt another tablespoon of butter, lower the heat to just below medium and cook onion and jalapeno pepper until completely softened.

Make a little well in the center of the pan, between the veggies, and add minced garlic and ginger. Stir and let is sauté for just a few seconds until fragrant.

Return all the chicken back to the pan and stir in tomato paste, tomato sauce, and seasoning. Stir well.

Add heavy whipping cream and mix well. Lower the heat to low and let it stew for about 15 more minutes.

Serve the chicken with steamed basmati or jasmine rice and na'an. Garnish with some fresh cilantro.
Nutrition
Calories:
525
kcal
|
Carbohydrates:
14
g
|
Protein:
41
g
|
Fat:
34
g
|
Saturated Fat:
17
g
|
Polyunsaturated Fat:
3
g
|
Monounsaturated Fat:
10
g
|
Trans Fat:
1
g
|
Cholesterol:
249
mg
|
Sodium:
1114
mg
|
Potassium:
949
mg
|
Fiber:
3
g
|
Sugar:
8
g
|
Vitamin A:
1454
IU
|
Vitamin C:
15
mg
|
Calcium:
120
mg
|
Iron:
3
mg
Tried this recipe?
Mention @willcookforsmiles and tag #willcookforsmiles