I'm in coconut heaven from these Coconut Oat Muffins! These muffins are so soft and full of flavor, made with lots of coconut and agave nectar.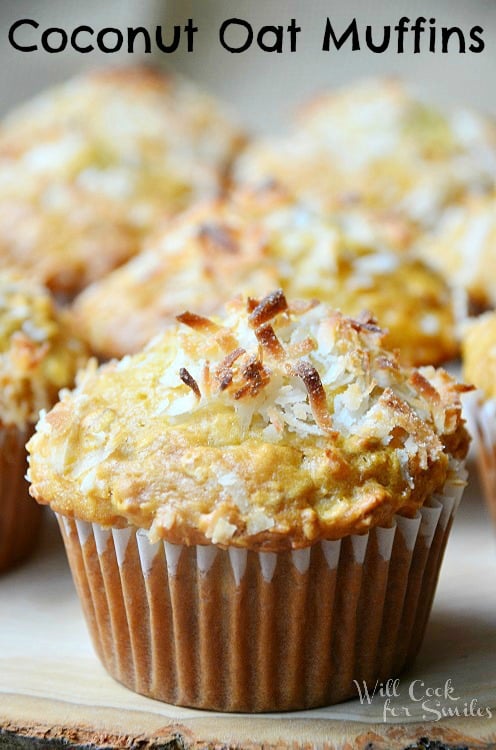 I was cleaning and sorting my baking goodies cabinet the other day and realized that I had four bags of coconut. I knew I was a bit of a coconut addict but I didn't realize that it was that bad! I had a full bag and three open bags. Immediately, I knew that I had to bake something as soon as possible and add lots of coconut.
A couple of days earlier, the little man was asking for some muffins, so I decided on coconut muffins. My whole family seems to like anything with oats. Oatmeal cookies are our favorite and aside from pancakes, oatmeal is the little man's favorite breakfast. Oat muffins was a perfect way to use up some of my coconut. These muffins didn't last more than three days! The little man completely finished every muffin he started, which is a big deal because he usually nibbles.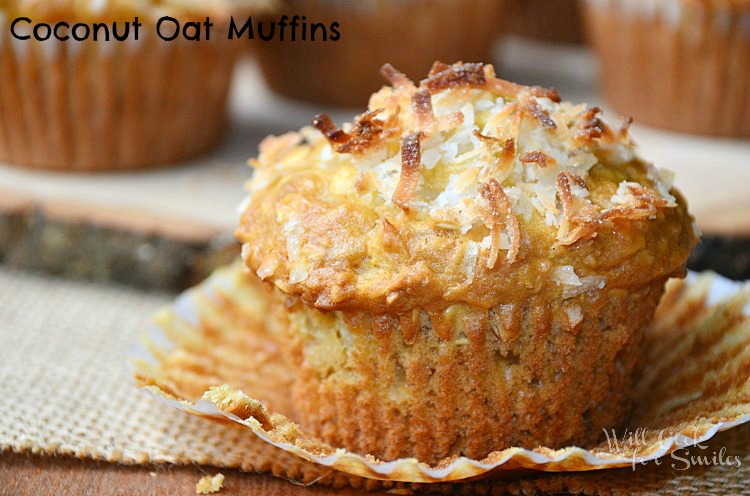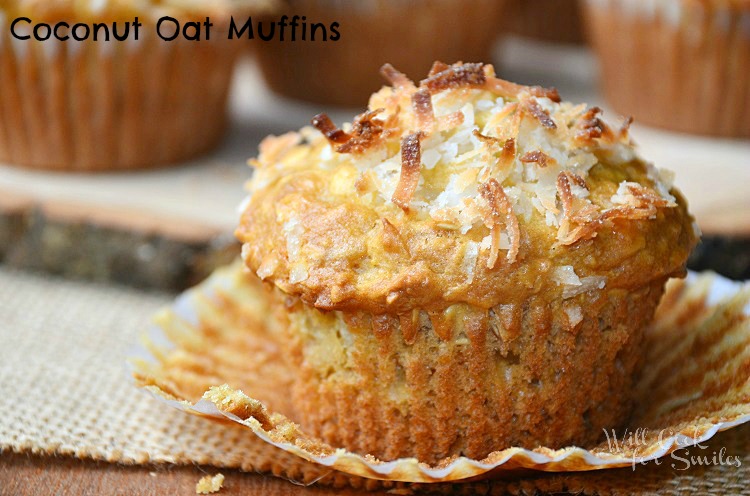 I finally decided to see what the agave nectar craze was all about and got a bottle of some organic agave nectar. I really, really like it! I especially like the fact that it's better for us than sugar.
Now, I did find that it adds it's own flavor, so you can't use it in everything instead of sugar (unless you have to for health reasons.) Agave nectar flavor has to be complimentary to the dish and not completely take over or be incompatible. Be wise where you use it, try it first!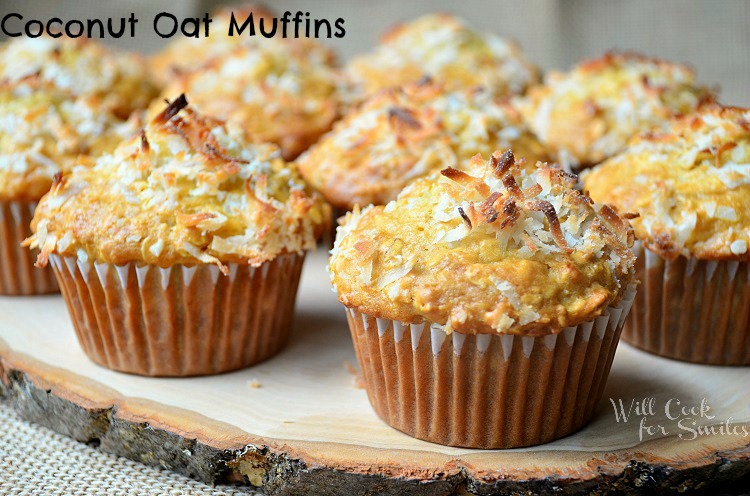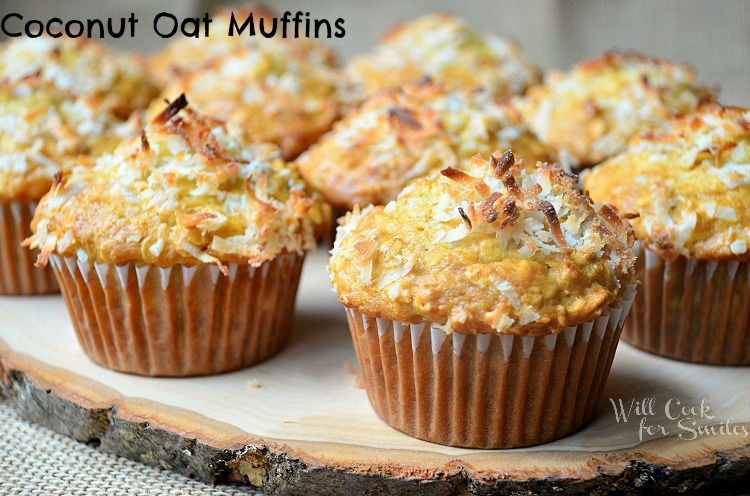 I want to take a second and let everyone know what a wonderful readers I have! I got a great tip from one of my readers about soaking the coconut in milk before using it. By soaking it, it rehydrates and makes it softer and juicier. Thank you for this wonderful tip!!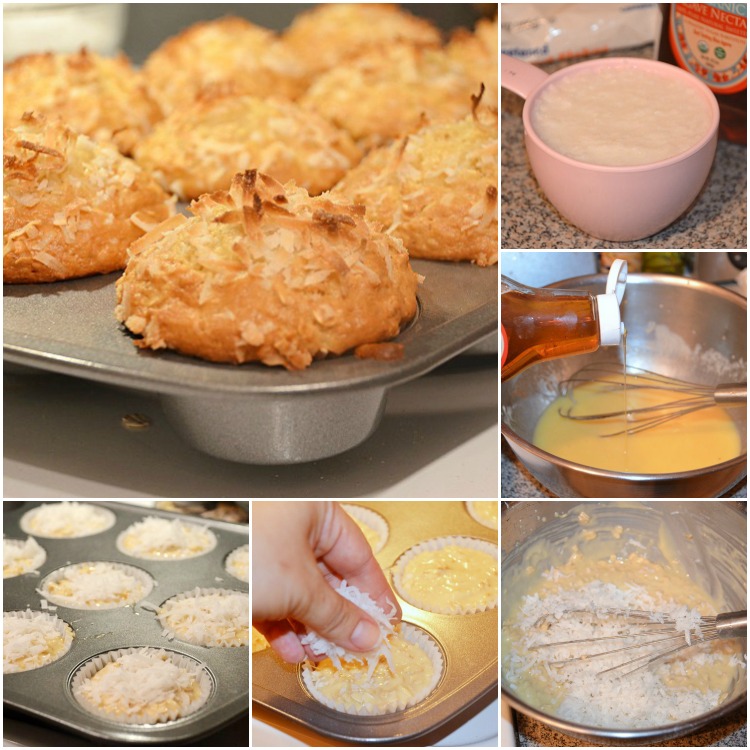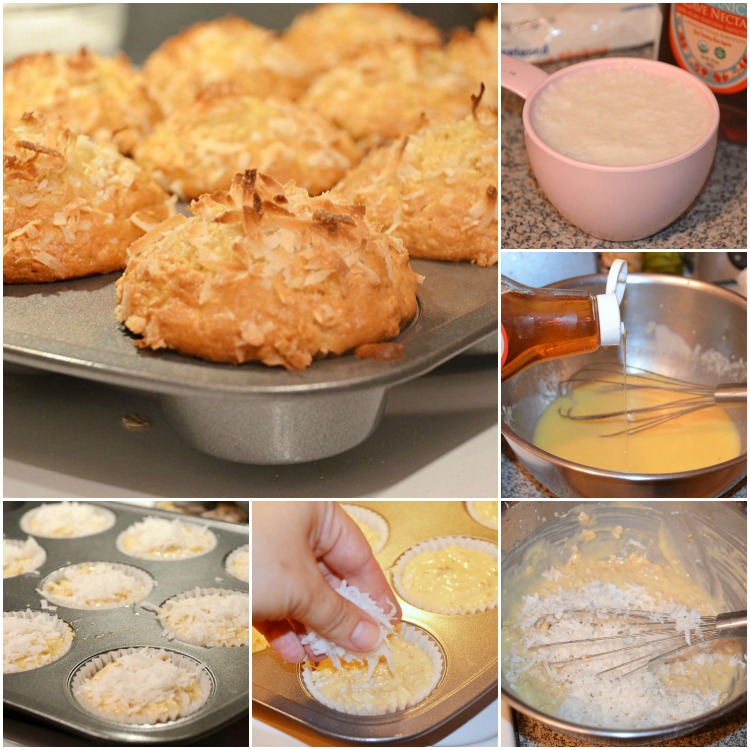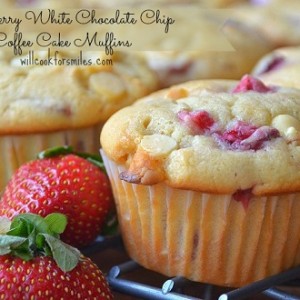 Coconut Oat Muffins
Ingredients
2

eggs

1/3

cup

of agave nectar

1/4

cup

of vegetable oil

3/4

cup

of buttermilk

1

tsp

vanilla

1

cup

flour

2 1/2

tsp

baking powder

1/2

tsp

baking soda

1/4

tsp

salt

2

cups

of old fashioned oats

1

cup

of coconut

soaked in milk then squeezed

1/2

cup

of coconut for topping
Instructions
Preheat the oven to 350 and line the muffin pan with cupcake liners. Add coconut in a cup and fill it up with milk. Soak while preparing the batter. (Squeeze out the milk before adding the coconut to the batter. You can use this coconut-infused milk in cereal!)

In a large mixing bowl, whisk together eggs, agave syrup, buttermilk, oil and vanilla. Whisk until combined.

Sift in the flour, baking powder, baking soda and salt. Whisk until incorporated.

Mix in oats and coconut flakes.

Divide the batter between the muffin cups, filling it 3/4 of the way.

Top off with coconut flakes.

Bake for 18-20 minutes, until the toothpick inserted in the center comes out clean.
Recipe Notes
Recipe from Lyuba @willcookforsmiles.com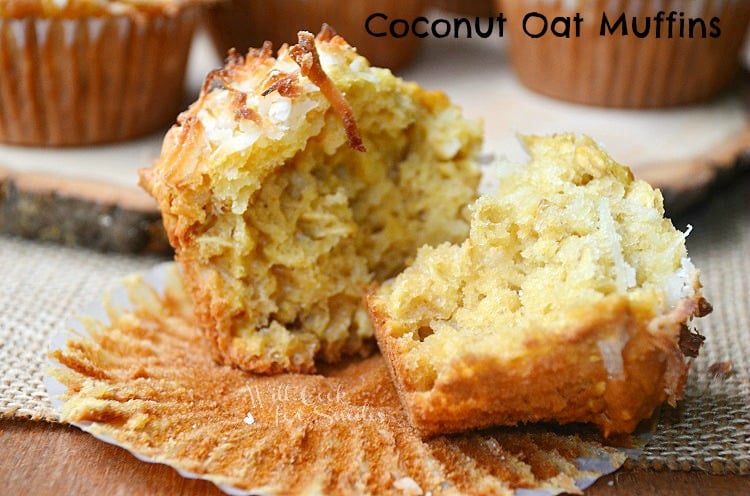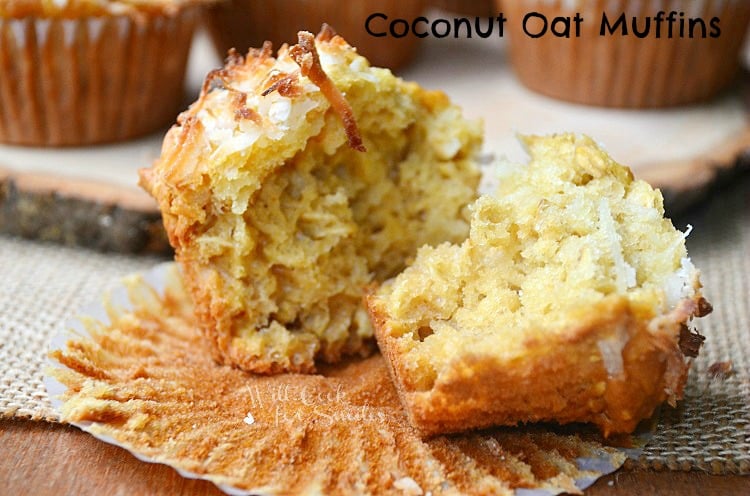 Make sure you follow me through your favorite blog reader (bloglovin or other), or follow me through | Facebook| Twitter| Pinterest|

Don't miss any new posts and recipes from me, subscribe to E-MAIL! Just enter your email in the side bar, you will receive an email for confirmation. Confirm and you are all subscribed!

I have MORE Coconut and Muffin inspiration for you!