Such a refreshing way to relax on your patio after a long and hot work week, with this Grapefruit Sangria! Delicious sangria made with fresh grapefruit, juice and rum.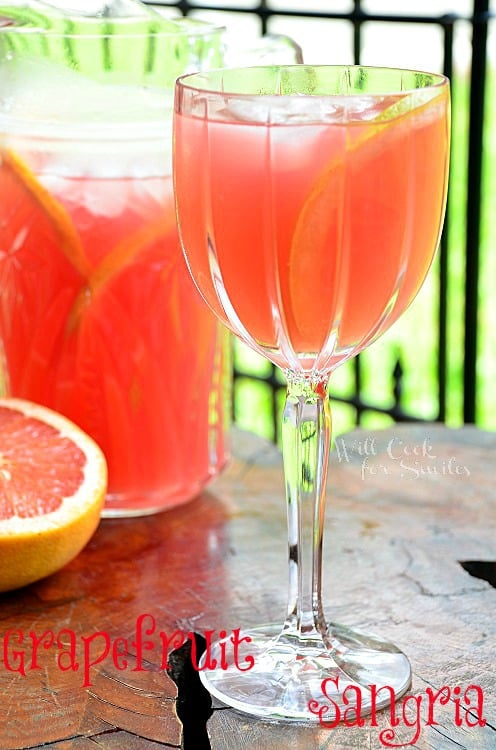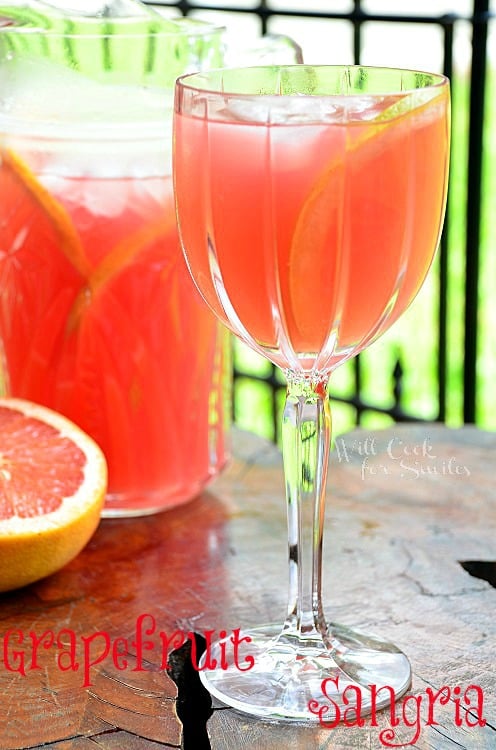 I don't know about you, but I have a pretty good weekend coming up! I will definitely be relaxing with one of these in my hand. We will be baby-free this weekend! The little man will he hanging out with his grandparents and auntie for two days.
Wheeeee!
That excitement is not for being baby-free but for finally having some time to relax and time out, just hubby and I. I don't know what kids complain about… I LOVE time out!
This weekend means no curfew! Yes, I am an adult and when I go out, I have a curfew. We always have to be home in time to let the babysitter ( aka, grandma) go home or be home early because the little man just refuses to sleep past 7 a.m. (That will be a nice surprise to grandma too.)
This weekend, we can stay out as late as we want!! Can you say "PARTY?!" We get to go to a movie, comedy club, bar, lounge and anywhere else we want. I don't think we will be wasting any time sleeping, too much fun to be had!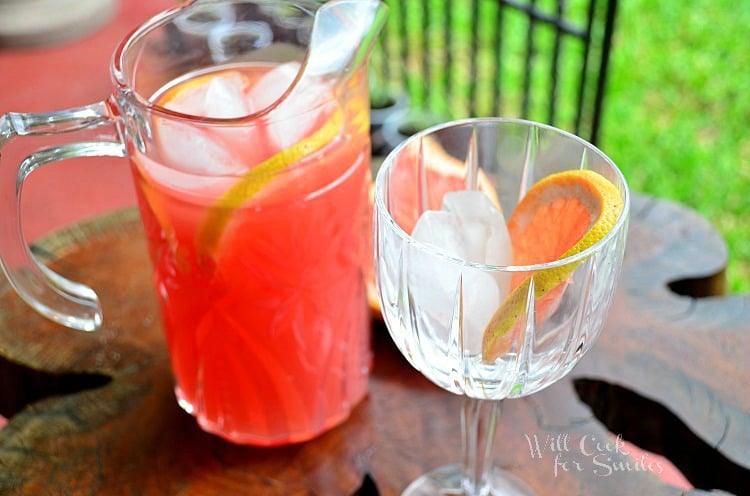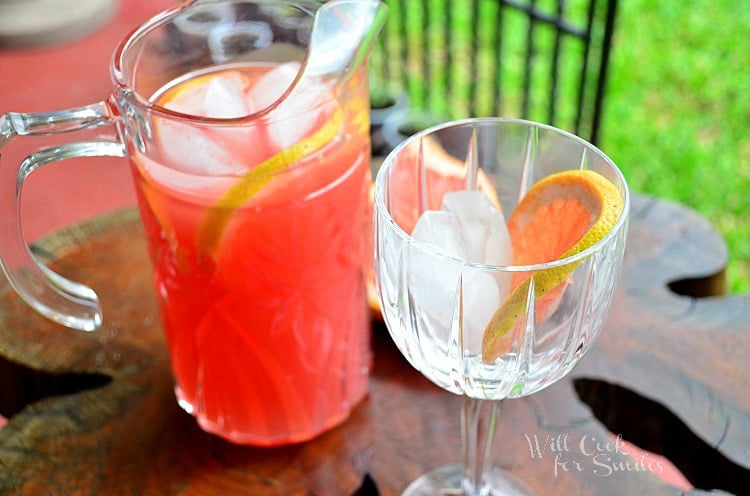 I think that I will start my Saturday morning this one of these Grapefruit Sangrias. Because I can!
This sangria is so relaxing and delicious. It just screams "summer!"
It's very easy to make and nope, they are not bitter!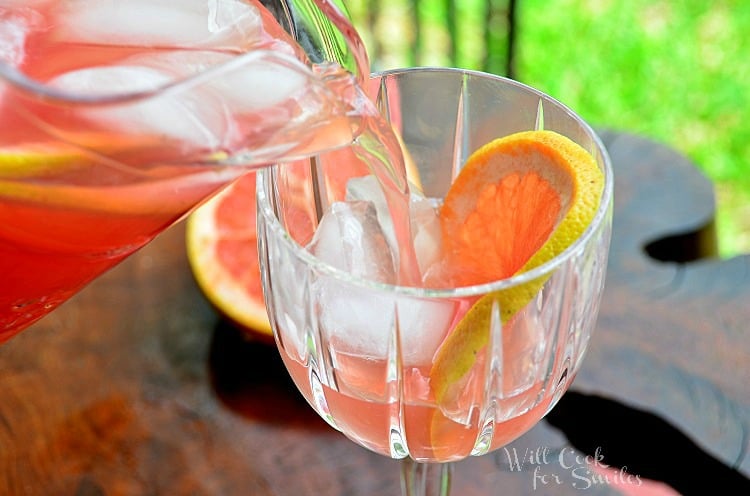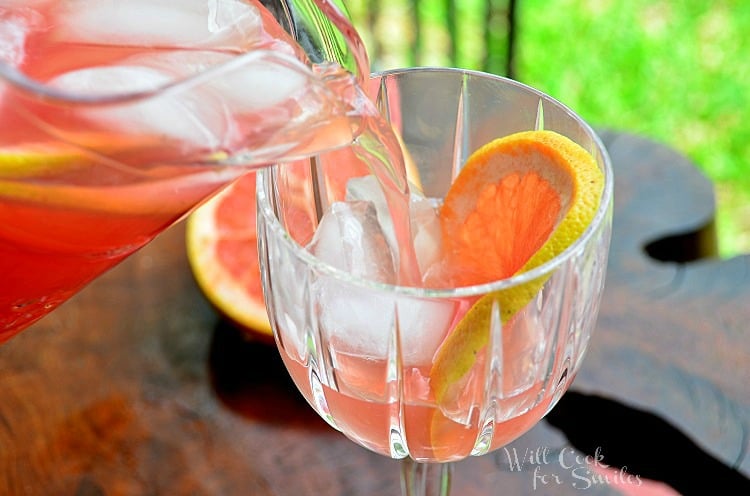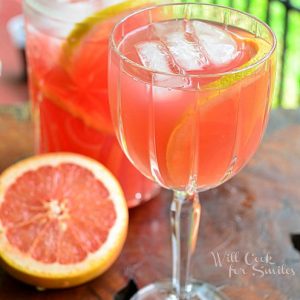 Grapefruit Sangria
Delicious sangria made with fresh grapefruit, juice and rum.
Ingredients
My pitcher is about 60 oz

1

large grapefruit

1/3

cup

of white granulate sugar + 2 tbs hot water

to make simple syrup

5

oz

light rum

3

oz

Triple sec

20

oz

of White Zinfandel wine

Grapefruit juice to fill the pitcher

about 30 oz
Instructions
Cut the grapefruit in half. Squeeze one half into the pitcher and slice the other half.

To make simple syrup, just stir the sugar and hot water until the sugar is melted.

Combine wine, simple syrup, grapefruit juice, rum and triple sec in the pitcher.

Stir well and add the grapefruit slices.
Recipe Notes
Recipe from Lyuba @ willcookforsmiles.com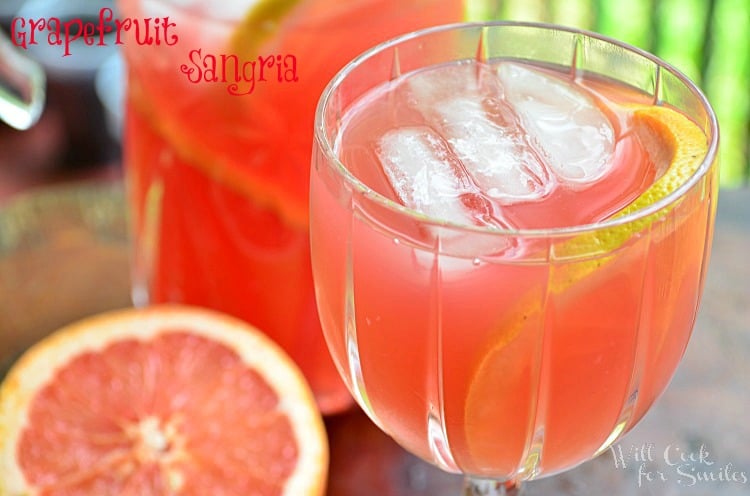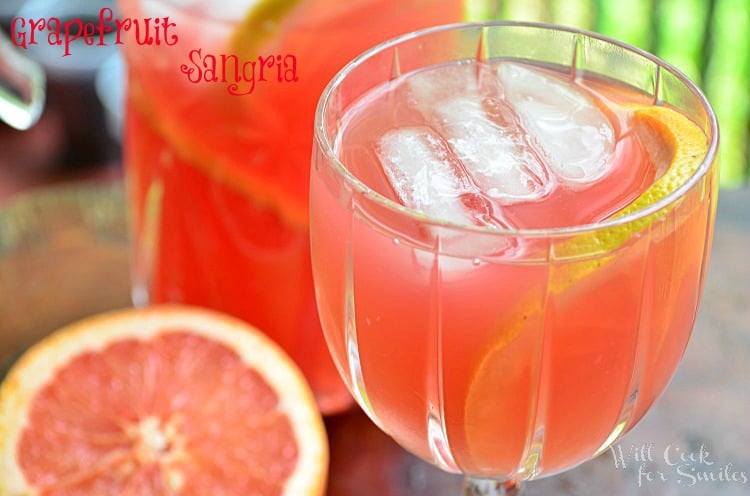 Make sure you follow me through your favorite blog reader (bloglovin or other), or follow me through | Facebook| Twitter| Pinterest|

Don't miss any new posts and recipes from me, subscribe to E-MAIL! Just enter your email in the side bar, you will receive an email for confirmation. Confirm and you are all subscribed! HUGS!
***************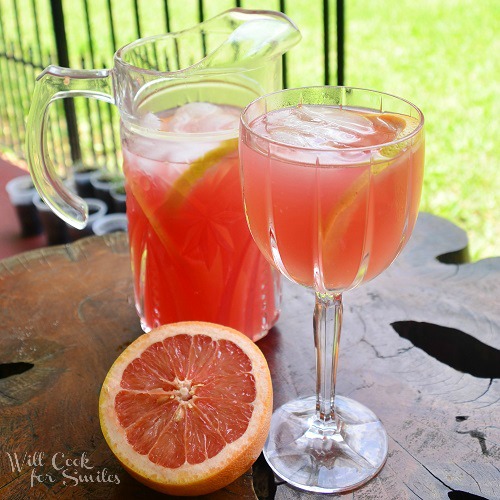 Remember to come back and link up to my party on Saturday night!!