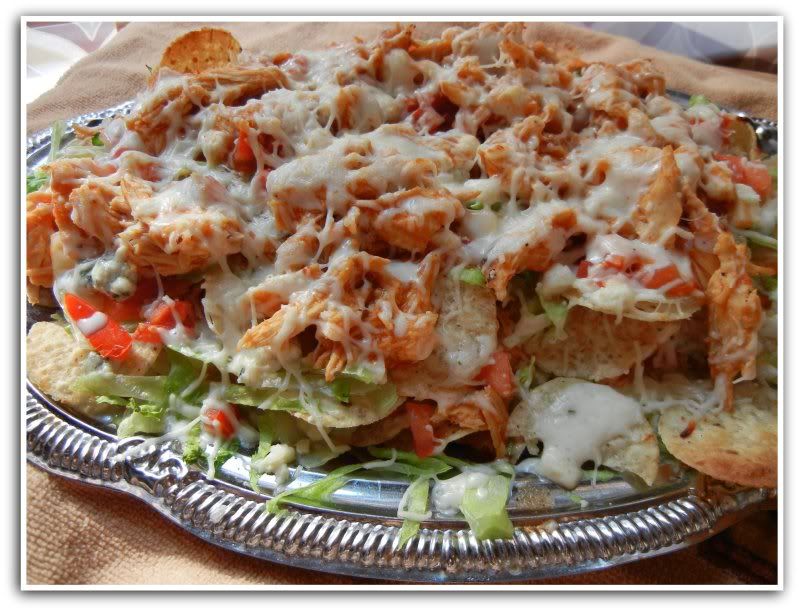 Ever since Cinco De Mayo, I have been craving these Nachos. It took me about 3 weeks to make these, but so worth the wait!!! All 3 of us enjoyed these nachos and they were gone in a flash!!!
Ingredients: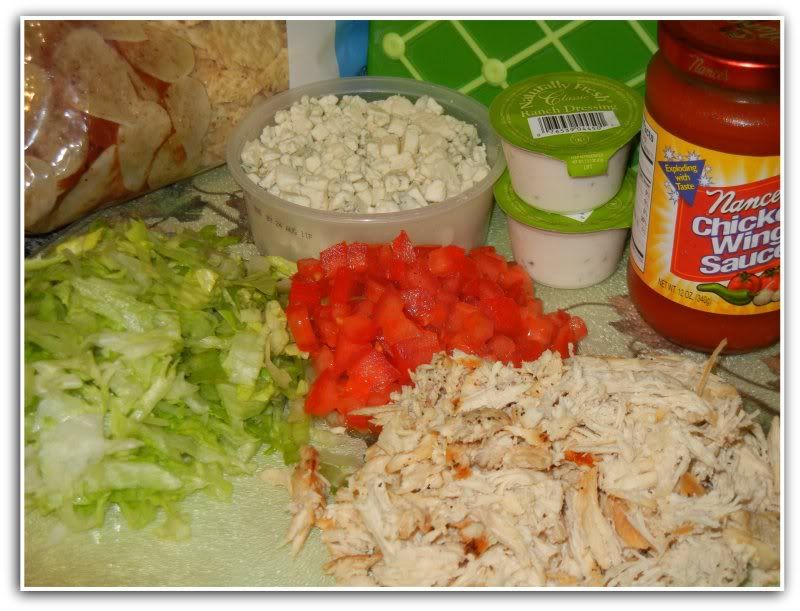 Bag of Tostitos
2 grilled chicken breasts, shredded
1 1/2 cups shredded lettuce
1 cup chopped tomatoes
1/2 cup Ranch Dressing
3/4 cup of Blue Cheese crumbles
1/2 cup winger dressing
1/4 cup water
Directions:
1. In a small pan, heat up winger sauce and water
2. Saute the shredded chicken in the sauce for a few minutes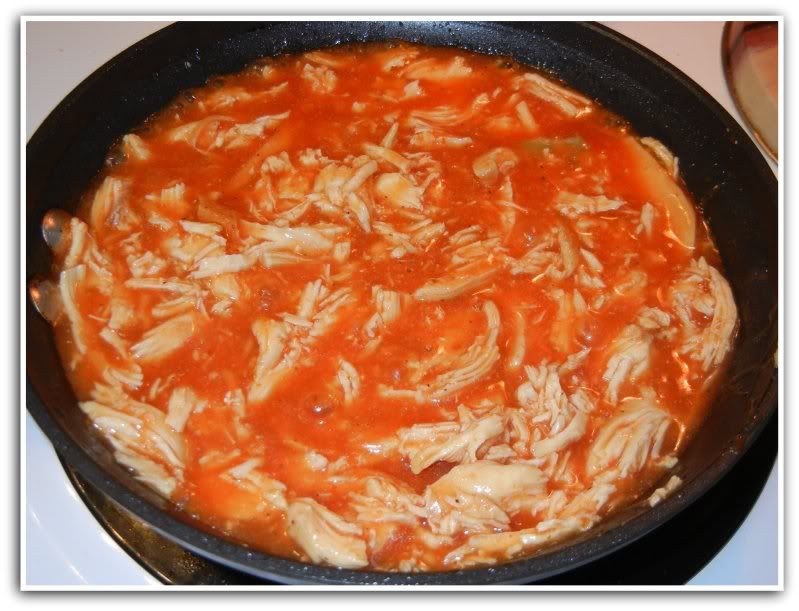 ~Preheat the oven to 375
~In the over safe tray…
3. Start layering the nachos…
-spread the chips
-spread 1/2 the lettuce
-spread 1/2 the tomatoes
- drizzle 1/2 the Ranch dressing
- spread 1/2 the blue cheese and 1/2 the chicken over it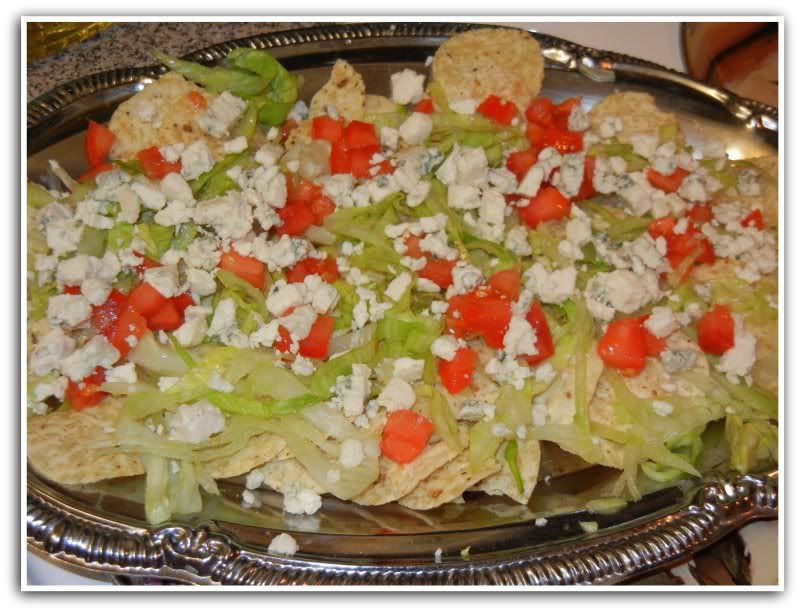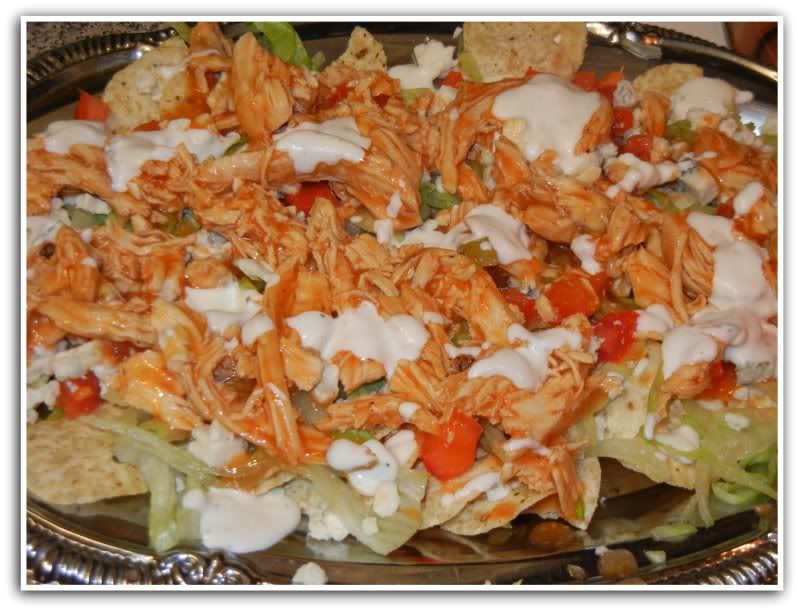 4. Repeat the next layer
5. Sprinkle the shredded cheese over the top, bake for 10-13 minutes.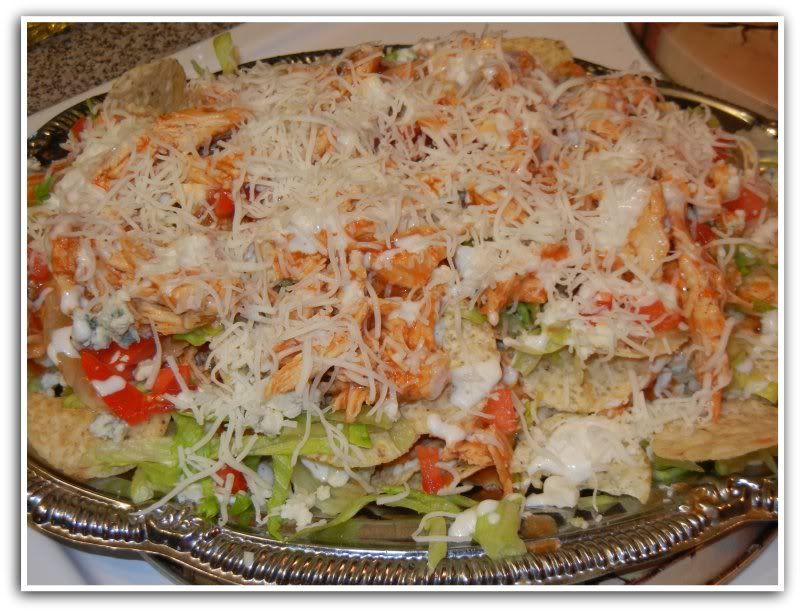 Enjoy!!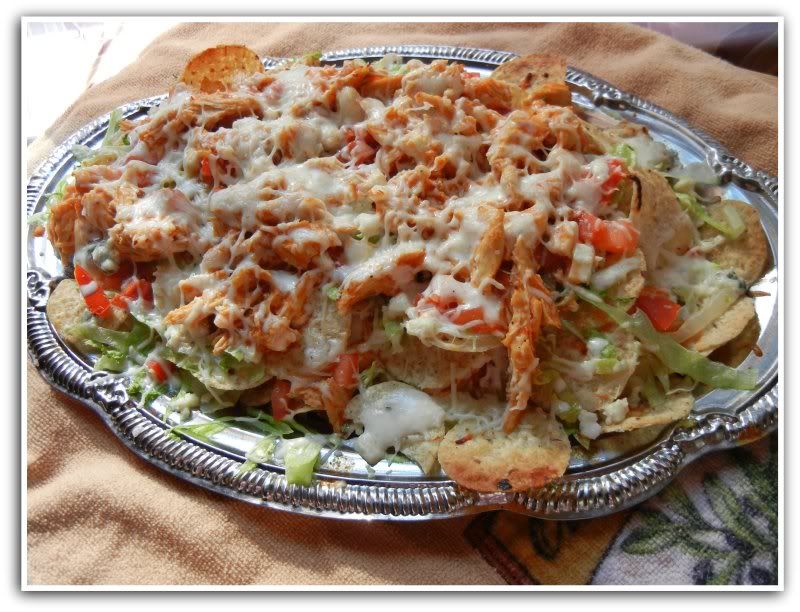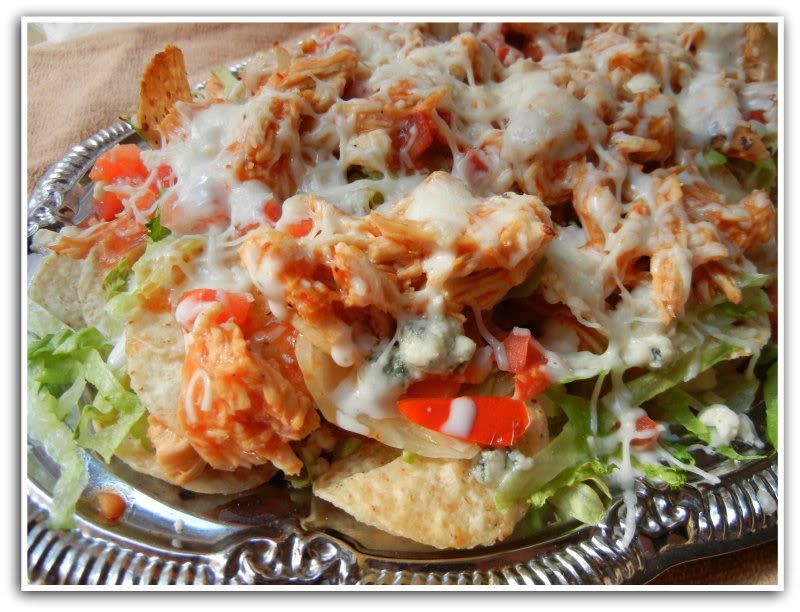 http://thirtyhandmadedays.com/