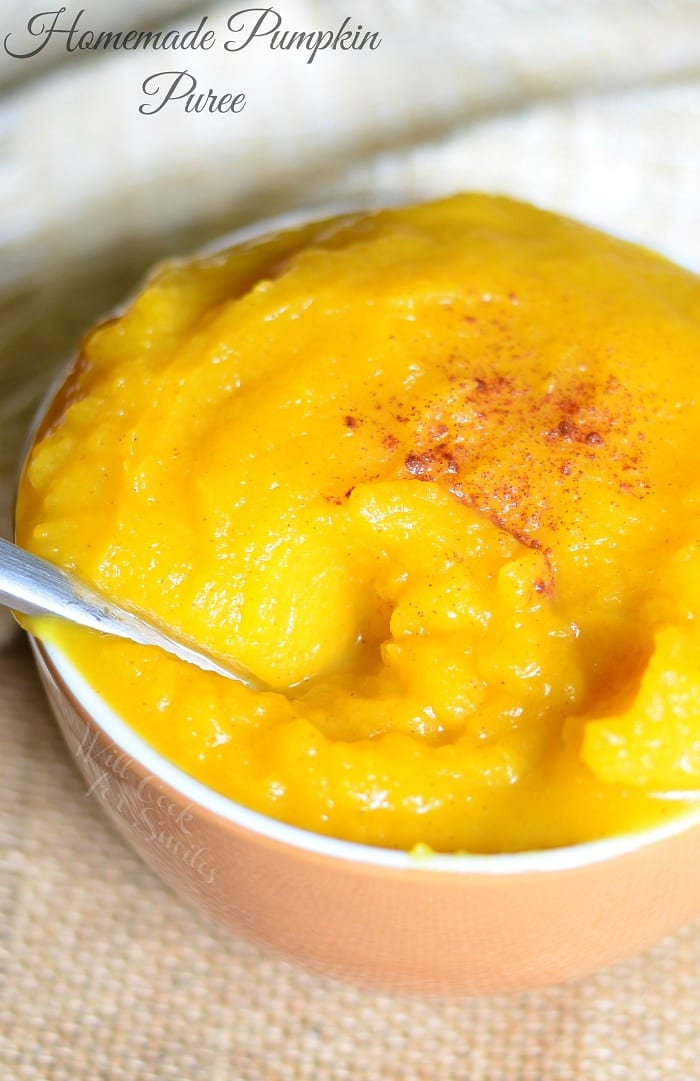 When the leaves start to turn from green to yellow, orange starts popping out in everyone's home's. Pumpkins that is. I don't think I know a single home that does not have pumpkins in their house at the first signs of fall. Whether the pumpkins start making their way to your porch, gutted and with candles stuck in them or in your dinner, they are the fall favorite!
Since the little man is still too young for pumpkin carving, pumpkins mainly pop up in my cooking. But we are not missing out since we all love to eat pumpkin. Hubby starts asking for pumpkin pie in the beginning of September. Since the stores don't start carrying pumpkin puree that early, I keep a stash in the back of the cabinet special for those early cravings. There is nothing like welcoming fall with the smell of freshly backed pumpkin pie!
Pumpkins are very nutritious as well. The bright orange color of pumpkin is a great indication that pumpkin is loaded with an important antioxidant, beta-carotene. Beta-carotene is converted to vitamin A in the body. Converted to vitamin A, beta carotene performs many important functions in overall health.

Current research indicates that a diet rich in foods containing beta-carotene may reduce the risk of developing certain types of cancer and offers protect against heart disease. Beta-carotene offers protection against other diseases as well as some degenerative aspects of aging.
Pumpkins are also a good sources of Vitamin A, Vitamin B, potassium, protein, and iron. They are low in calories, fat, and sodium and high in fiber.
How about them pumpkins!?
Check out a complete pumpkin nutritional breakdown here and much more information is you are very interested in pumpkin facts and history.
Homemade Pumpkin Puree
I always used Libby's Pumpkin Puree for cooking and baking. This year is the fist year that I tried making my own pumpkin puree. I found some beautiful pumpkins at a local fresh produce store and decided that it would be a shame not to at least try making homemade pumpkin puree.
When making your own puree, you want to choose smaller pumpkins, they tend to me much sweeter and more flavorful.
1.Cut the pumpkin in half, lengthwise
2. Scrape pit all the seeds and stringy fibers
3. Grease the baking pan. If you know you will be using this pumpkin for baking treats go ahead and sprinkle a little bit of cinnamon and all spice on the bottom of the greased pan.
5. Bake at 350 for about 40 minutes. Please remember your cook time will depend on the size and the thickness. Done pumpkin will be soft and the knife will go through easily.
6. Let cool. Scoop out the pulp and puree in a food processor until smooth. Refrigerate or freeze the puree.
_________________________________________________________
Make sure you follow me through your favorite blog reader (bloglovin or other), subscribe to e-mail or follow me through social media of your choice to keep up with the recipes!
        
_______________________________________________________