It's the 1st of the month and you know what that means! FOOD FIGHT!!
Today, the fight is between Cakes and Cheesecakes!
I am also bringing something to the fight…Samoas Poke Cake! Oh yes, you heard me right. I made it today and it is To Die For!!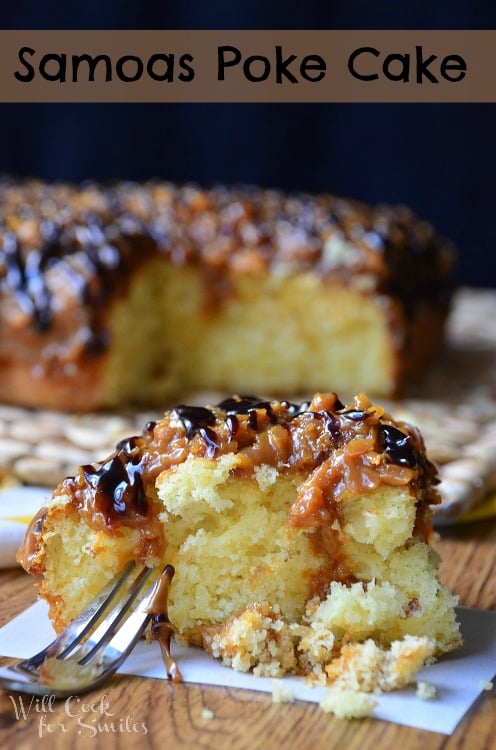 We have such a wonderful food fight today. Who doesn't live cakes and cheesecakes? Of course everyone does!
Before we move on to the fight, I want to share this AMAZING Samoa Poke Cake. Every year, when girl scouts start selling their cookies, I have to get a few boxes of Samoas for hubby. He likes them a little too much. If left unattended, he will eat an entire box. We will be lucky if he will stop at one box.
While I was baking this cake, he was hovering over me asking if it was ready yet. Seriously, it was not cool because I have a teeny tiny kitchen. I had to lock both of them out while taking the pictures and when I opened the door they were standing there with plates! It was worth the wait though, the cake is unbelievable!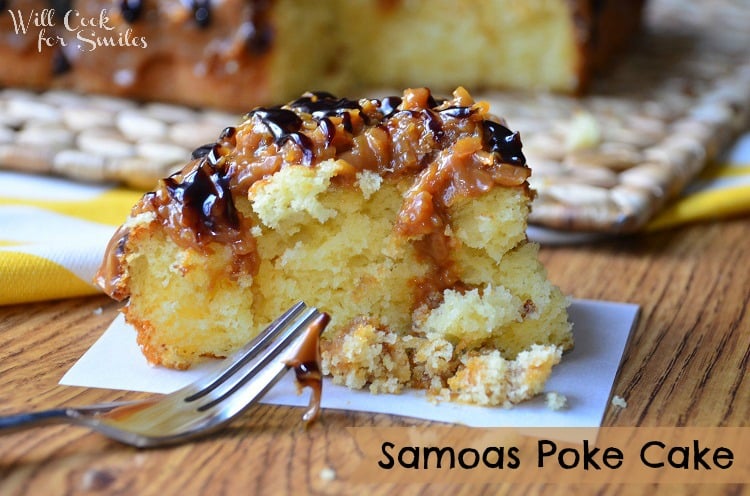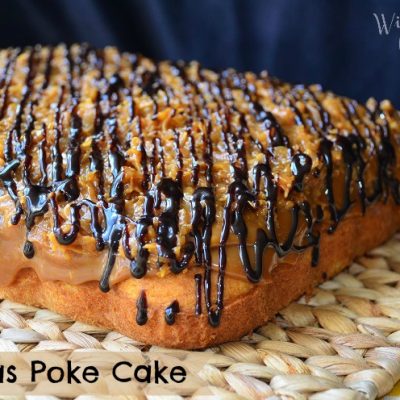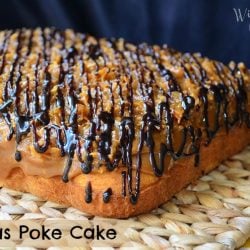 Ingredients
1

box of Yellow Cake mix

Plus ingredients required

13.4

oz

of Dulche De Leche

4

tbs

heavy cream

7-8

oz

of coconut flakes

3-4

tbs

hot fudge
Instructions
Preheat the oven to 350 and grease an 11x9 cake pan

Mix and bake the cake according to directions.

Once the cake is cooked, cool it for about 10 minutes and poke holes all over the cake.

In a small sauce pot, combine Dulche De Leche and heavy cream. Set the temperature on medium, cook whisking constantly until heated through. Take off heat. Separate in two portions.

Mix the first half of the Dulche De Leche mixture with coconut.

Pour the other half over the cake. Spread it slowly and evenly, pressing gently.

Spread the coconut mixture over the cake. Cool completely.

Drizzle with a hot fudge.
Tried this recipe?
Mention @willcookforsmiles and tag #willcookforsmiles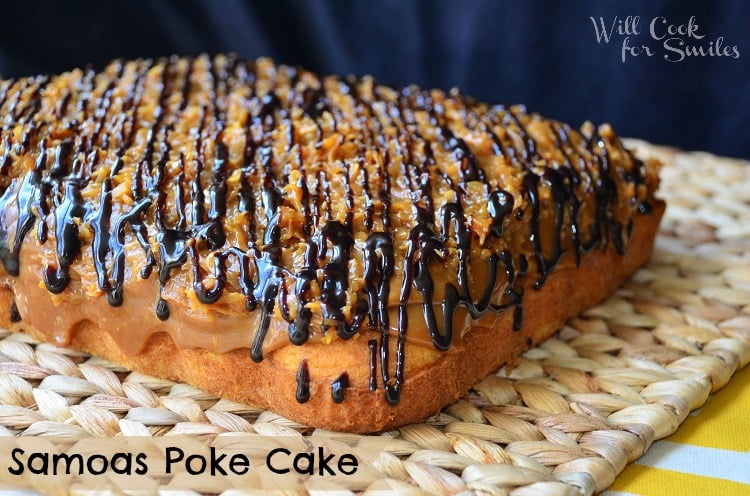 Ok, ok….On To The Food Fight!!
In  the LEFT corner, we have CAKES…
In the RIGHT corner, we have CHEESECAKES…
There were so many delicious recipes linked to the submission party, it was very hard to choose. I barely managed to narrow it down to 50. They will battle and then, you will VOTE! Leave a comment and tell me who do you think is the
winner

here. The winning team will be shared everywhere I can, for weeks (it will take that long to feature them all)!
The FOOD FIGHT happens right here, every month! I will post the schedule for the upcoming battles (in the side bar) and you can SUBMIT a recipe that you think will help the future team WIN at the party!  June's battle will be … wait for it…
…
…
Fruit Pops vs Ice Cream!
And…
FIGHT!
Chocolate Cake with Strawberry Mousse Heart         |         Rolo Brownie Cheescake
Watermelon Flavored Cake                   |                Pumpkin Chocolate Swirl Cheesecake
Oreo Cookies and Cream Cake         |           Mini Peanut Butter Cheesecake
Peanut Butter Explosion Cake         |          Halloween Candy Cheesecake
Carrot Cake with Cinnamon Frosting                 |             To Die For Cheesecake
Zebra Cake with Salted Meringue               |                      Pumpkin Cheesecake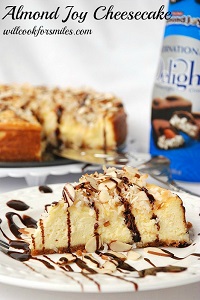 Chocolate Raising Cake                                                       |    Almond Joy Cheesecake
Almond Orange Cake                                |             Cheesecake With Chocolate Mousse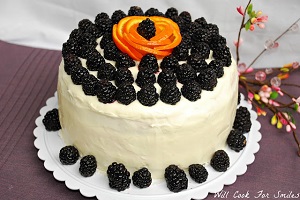 Blackberry Daiquiri Cake                      |            Peanut Butter Cheesecake
                        No Bake Snickers Cake           |   Vegan Pistachio Chocolate Cheesecake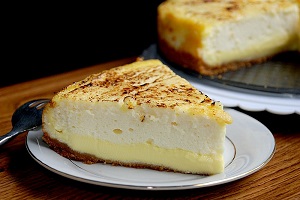 Chocolate Chip Banana Cake      |     Creme Brulee Layered Cheesecake
                 Rainbow Heart Cake              |        White Chocolate Cheesecake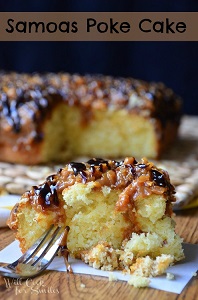 Samoas Cake (recipe above)        |      Banana Split Cheesecake
                        Carrot Cake                               |    Nutella Oreo Cheesecake Deep Dish Cookie Pie
Strawberries and Cream Cake      |       No Bake Individual Cheesecake
Chocolate Mud Cake                          |           Lemon Mousse Cheesecake
Strawberry Crumble Cake           |        Strawberry Cheesecake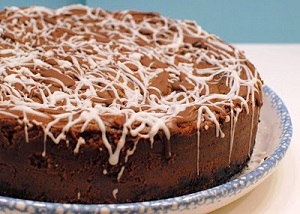 Zebra Cake           |         Mocha Oreo Cheesecake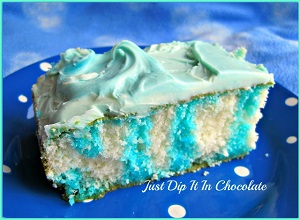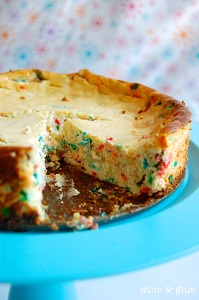 Jell-O Poke Cake                          |         Cake Batter Cheesecake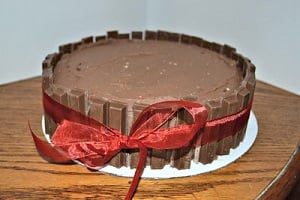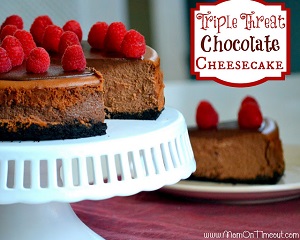 Triple Chocolate KitKat Cake          |      Triple Treat Chocolate Cheesecake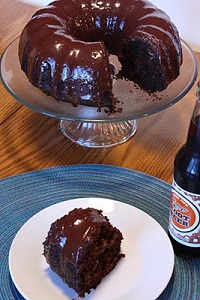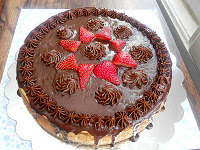 Chocolate Root Beer Bunt Cake     |     Brownie Bottom Cheesecake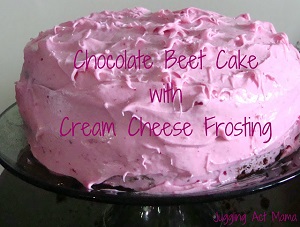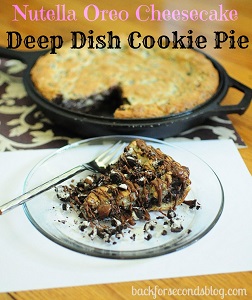 Chocolate Beet Cake w/ Cream Cheese Frosting     |    Nutella Oreo Cheesecake Cookie Pie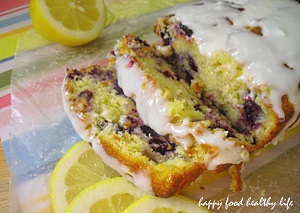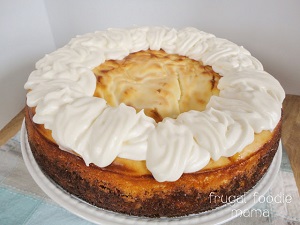 Glazed Blueberry Lemon Cake         |    Carrot Cake Swirl Cheesecake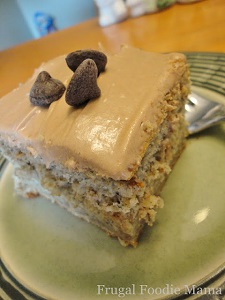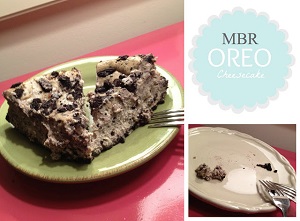 Banana Chocolate Chip Cake        |     Oreo Cheesecake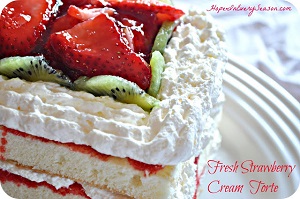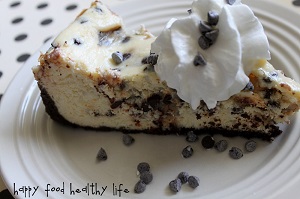 Fresh Strawberry Cream Torte         |      Chocolate Chip Cookie Dough Cheesecake
______________________________________________________
Make sure you follow me through your favorite blog reader (bloglovin or other), subscribe to emails of follow me through | Facebook| Twitter| Pinterest| so you don't miss any more recipes!
PLEASE NOTE: I switched the email delivery system! The switch happened in the middle of March. If you subscribed before then, PLEASE
re-subscribe to email

in the side bar! HUGS!
I will be sharing this recipe at the wonderful parties in my party tab + Weekend Potluck and Rattlebridge Farm.  Swing by and link up your own projects!
Remember to come back and link up to my party on
Saturday

night!!