I'm sharing a new homemade syrup with you! I actually have two new ones but we must take it one at a time. Today, I will show you my new Coconut Syrup! You read it right…coconut!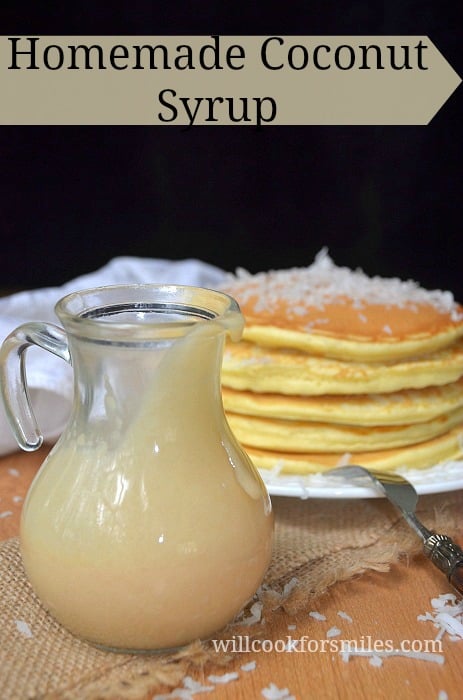 "What's for breakfast?"
How often do you hear that, every day?
Well, I bet you will get a whole new reaction from the family when you tell them: "Pancakes with coconut syrup!" or "Waffles with coconut syrup!"
It's a special treat for the family. You can make it during the weekend and serve it with different things throughout the week. It will keep nicely in the fridge, in an air-tight container. You can reheat it for a few seconds in a microwave and use it on pancakes, waffles, brownies, cakes, muffins…really anything your heart desires!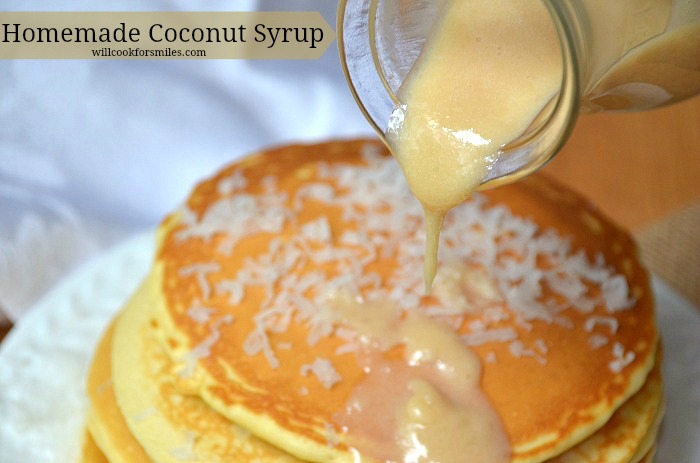 This syrup is pretty easy to make. For one, it only has three ingredients. There are a couple of extra steps, but the end result is worth any number of steps, trust me!
The two optional steps that I'm talking about is toasting the coconut and pouring the syrup through a sifter. Toasting the coconut first, is not necessary but I find it adds extra flavor to the syrup. It's always the little things that matter!
If you are pressed for time, you can also leave the coconut bits in the syrup instead of pouring it through the sifter. I prefer a smooth, even syrup but then again, I also like my OJ to be pulp free. Not everyone has this preference, so it will be just fine if you want to leave the coconut bits in the syrup.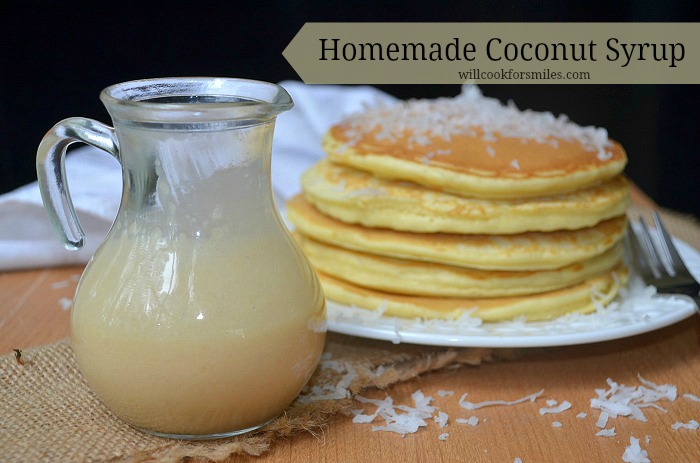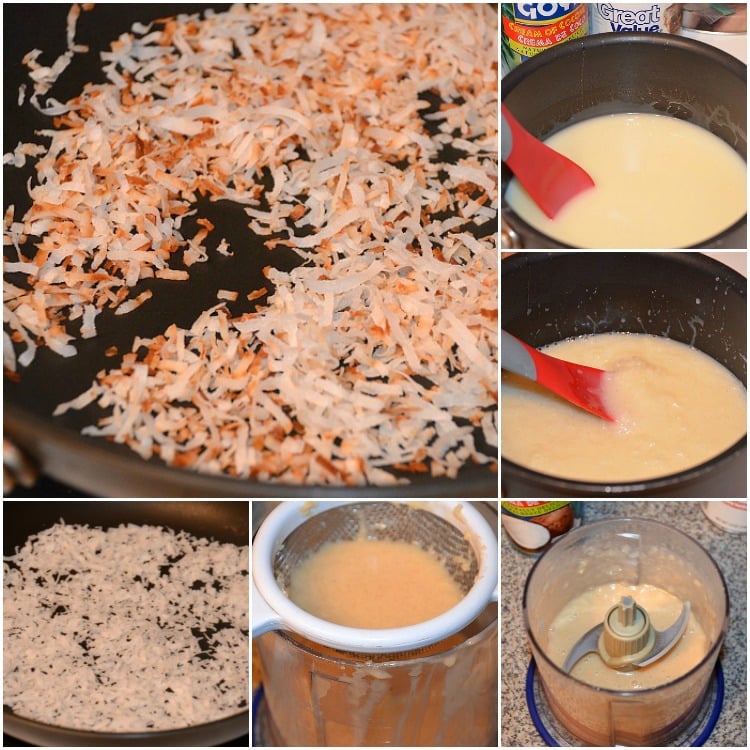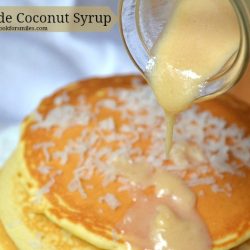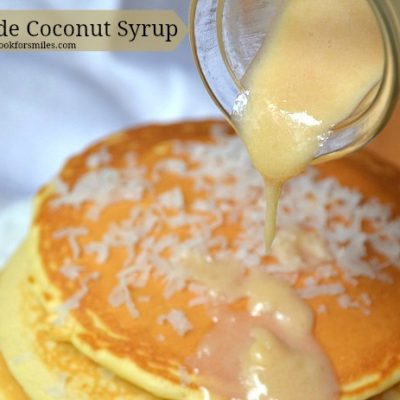 Ingredients
2/3

cup

sweetened condensed milk

1

cup

cream of coconut

1

cup

coconut flakes
Instructions
Preheat a pan on medium heat, dry, no oil or grease of any sort.

Add the coconut flakes, spread them evenly. Toast the coconut flakes, stirring often until golden brown.

In a small sauce pot, combine condensed milk and cream of coconut, stir well. Add the toasted coconut flakes to the pot. Cook the mixture, on medium heat while stirring often, for about 15 minutes.

Transfer the mixture into a blender or a food processor. Since it's hot, you will want to make sure that the steam has somewhere to escape, so leave a crack in a pour spout. Blend well.

If there are still small grains of coconut left, pour the syrup through a sifter. You will want to use a rubber spatula to stir the syrup while pouring in the sifter since it's thick. (Use the leftover coconut in pancakes, waffles of cookies)
Notes
**Recipe from Lyuba @willcookforsmiles.com
Tried this recipe?
Mention @willcookforsmiles and tag #willcookforsmiles