Classic cocktail! Delicious Mint Mojito made with fresh mint, lime and simple syrup. Refreshing and relaxing cocktail.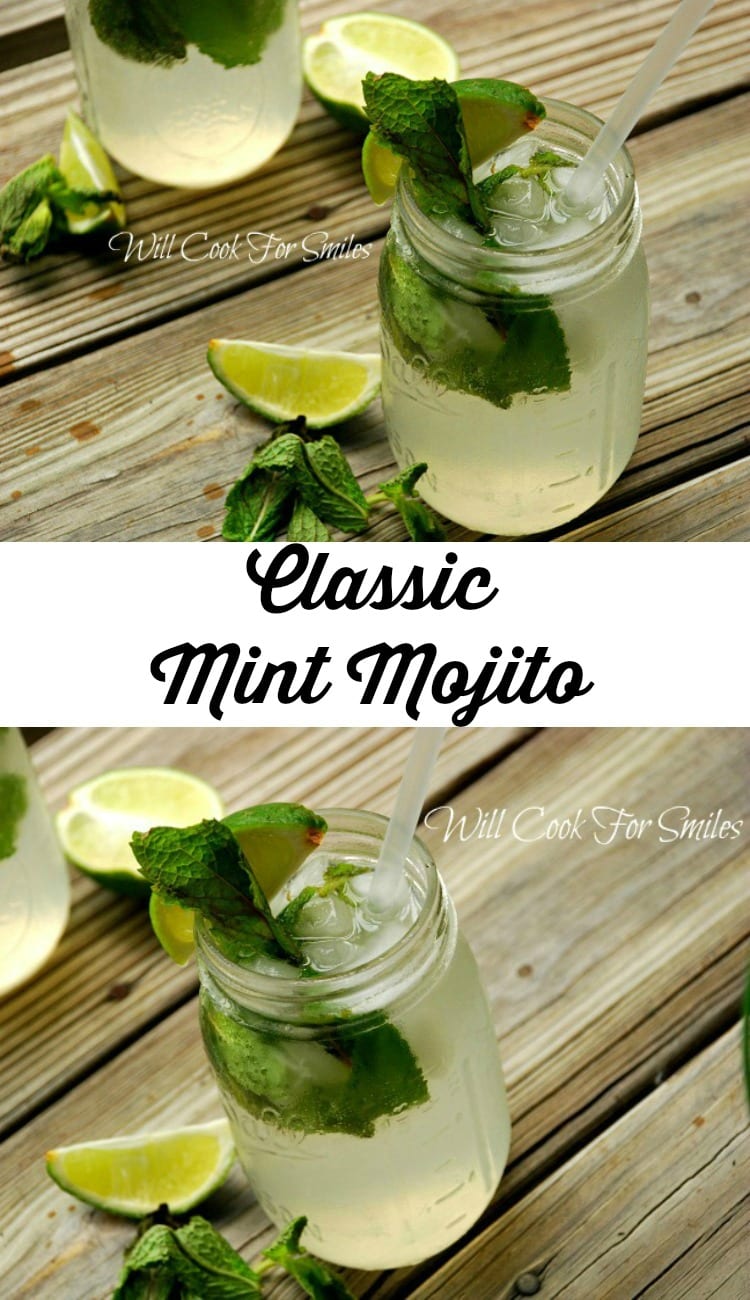 I had some mint leaves left after making the strawberry salad, I wonder what I can do with it??
Oh, I know!!
MOJITO!!
Ingredients:
3 oz light rum
2 1/2 tsp sugar
2 tbs lime juice
6 mint leaves
8 oz club soda
ice
Directions:
1. Place the mint leaves in the glass. Press and rub against the sides.
2. Add the lime juice and sugar. Press all in the bottom of the glass.
3. Add rum, club soda and ice.
Enjoy!!
_________________________________________________________
Make sure you follow me through your favorite blog reader (bloglovin or other), subscribe to e-mail or follow me through social media of your choice to keep up with the recipes!
        
_______________________________________________________