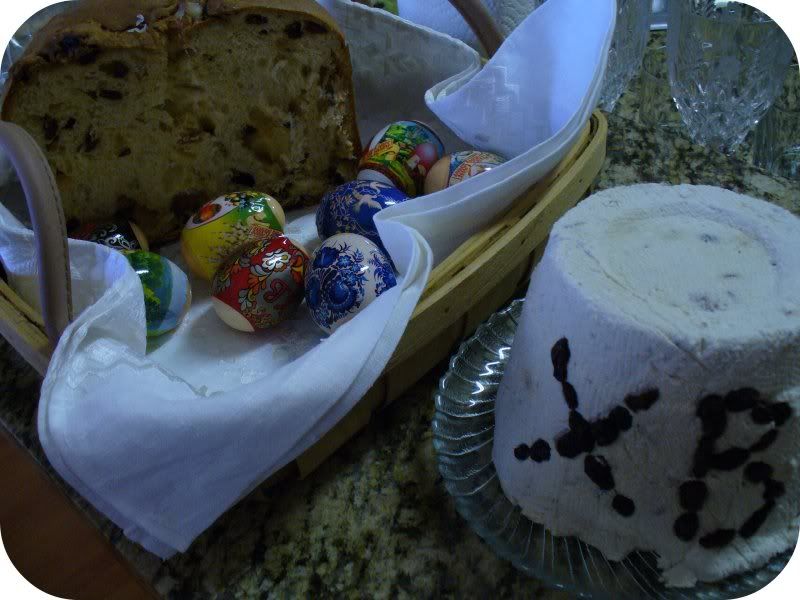 In the Orthodox tradition, eggs are a symbol of new life. Early Christians used eggs to symbolize the resurrection of Jesus Christ and the regeneration of believers.
My grandmother always dyes eggs in onion skins. You would need a whole lot of onion skins to dye a few eggs. I tried but I just could not get enough skins. I even went to the grocery store hoping to just find loose onion skins on produce display. But they just keep it too neat!
I've decided to find other natural ways to dye the eggs. I tried blueberries for blue eggs and beats for pink eggs. For yellow I used orange skins, carrots and paprika. I placed the eggs into bowls covered in the mixture of tablespoon of white vinegar and whatever I was using for dying. I really didn't think it would take too long. Boy was I wrong! It took all evening and I left it overnight. The pink and yellow didn't come out too well. The blue eggs came out beautifully, on the other hand. Next year, I will try some other natural dyes.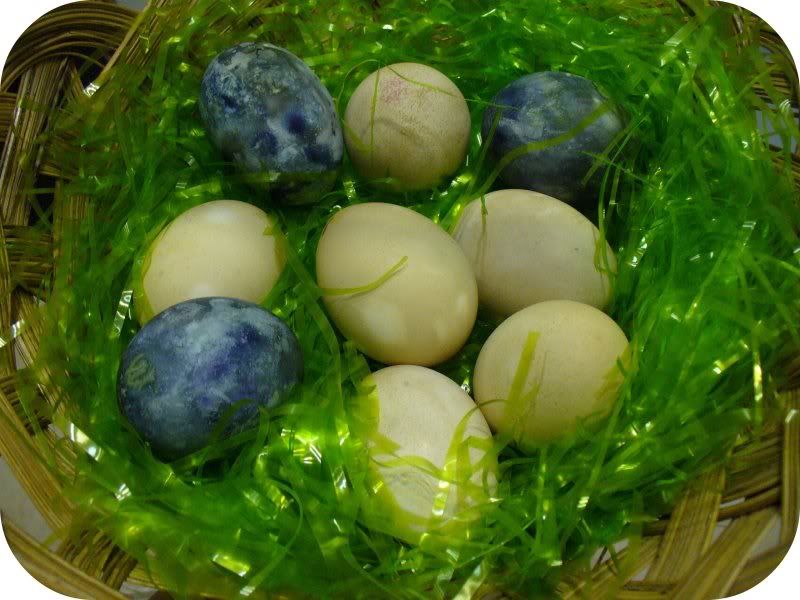 There are two more traditional Russian Orthodox Easter dishes. Russian kulich is a sweet yeast-risen bread typically served at Easter. It just wouldn't be Easter Sunday in Russia without a piece. It is tall, cylindrical bread that has been blessed by the  priest. It is is sweet and soft, traditionally made with raising. 
The other one is paskha. It is usually molded in the form of a  pyramid,  said to represent the Tomb of Christ. It is traditionally made in a wooden mold assembly that can be taken apart for cleaning; but more modern materials, such as plastics, are used nowadays.
This year I've decided to make my own paskha and mom got the kulich.
Ingredients: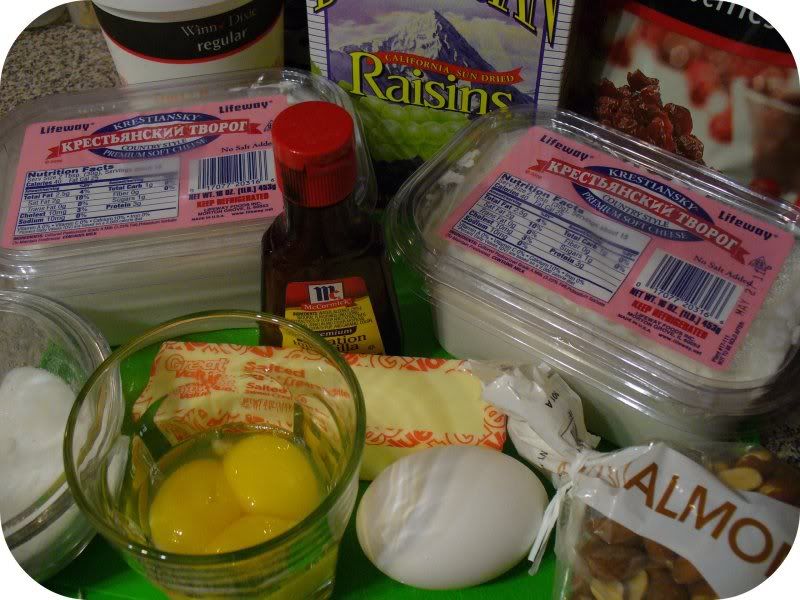 2 lbs Farmers cheese
1/8 tsp. salt
1/2 cup seedless raisins
1/3 cup cranberries (if desired)
1/2 cup chopped blanched almonds
1/2 cup unsalted butter
1/4 cup sugar
1 tsp vanilla
3 egg yolks
1 egg, beaten
1/4 cup sour cream
Directions:
1. Cream together the butter, vanilla and sugar. Add the egg yolks and beat well
2. Add Farmer's cheese, mix well. Add the beaten egg and sour cream, stir well.
3.  Add the almonds, raising and cranberries.

4. In the double boiler: heat the mixture over simmering water, stirring constantly, until bubbles emerge around the edge of the pan and the mixture thickens enough to coat a spoon.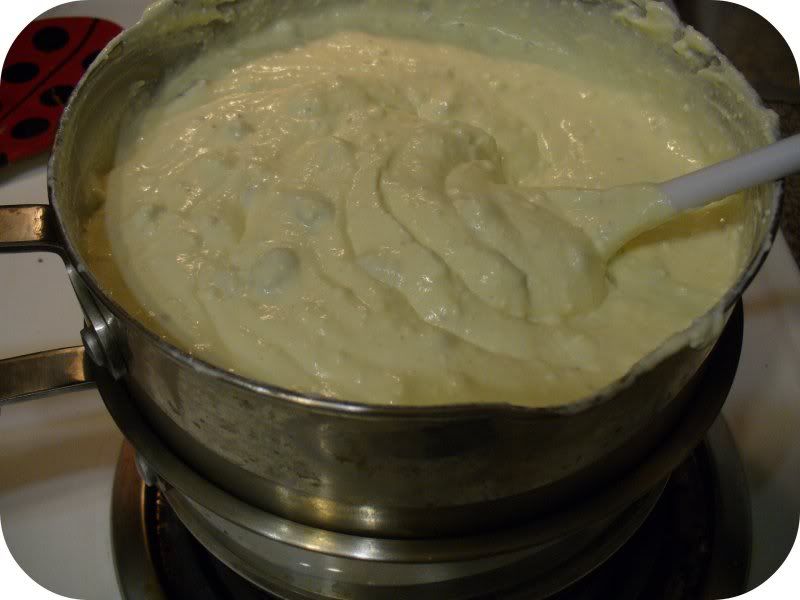 ~ If you don't have  the traditional pyramid-shaped mold for paskha, use a clean flower pot with a hole in the bottom. Line it with cheesecloth rinsed in water and squeezed out.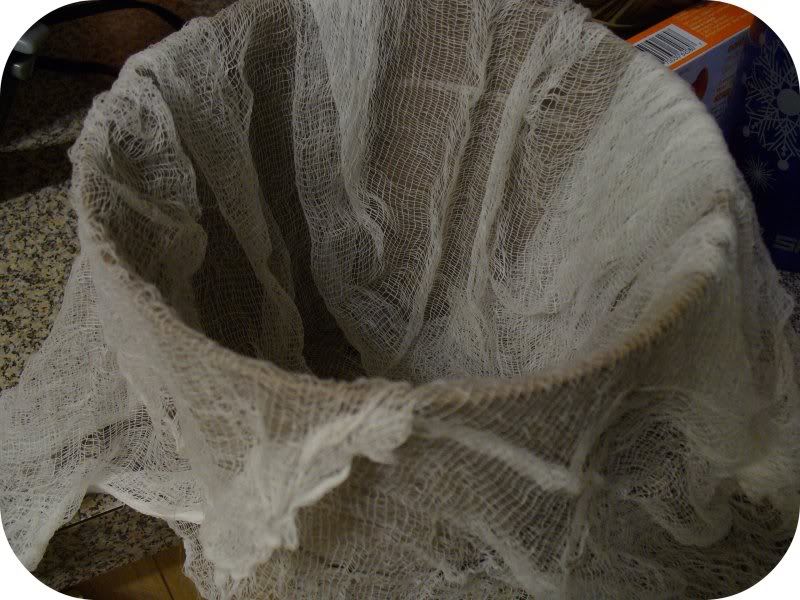 5. Pour in the mixture; enclose it with the cheesecloth, place a plate on the top to weigh in and place in the refrigerator. After a couple of hours place a cup on the place to weigh in  a little more. Chill and drain off any surplus moisture. Unmold it, remove the cheesecloth, and serve cold.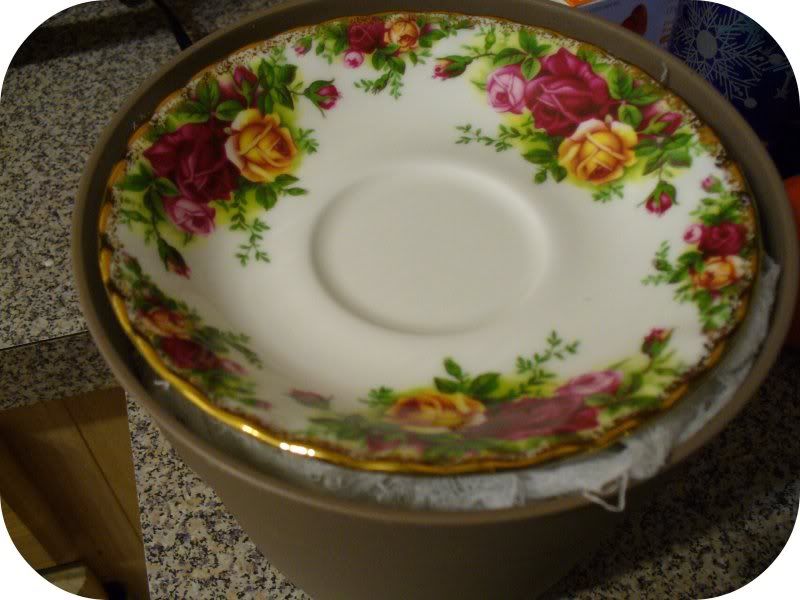 You can spread in on bread or on fruit.