Easy, delicious and healthy snacks to make for St. Patrick's day. Whole wheat English muffins clovers topped with cream cheese mixture and cucumbers.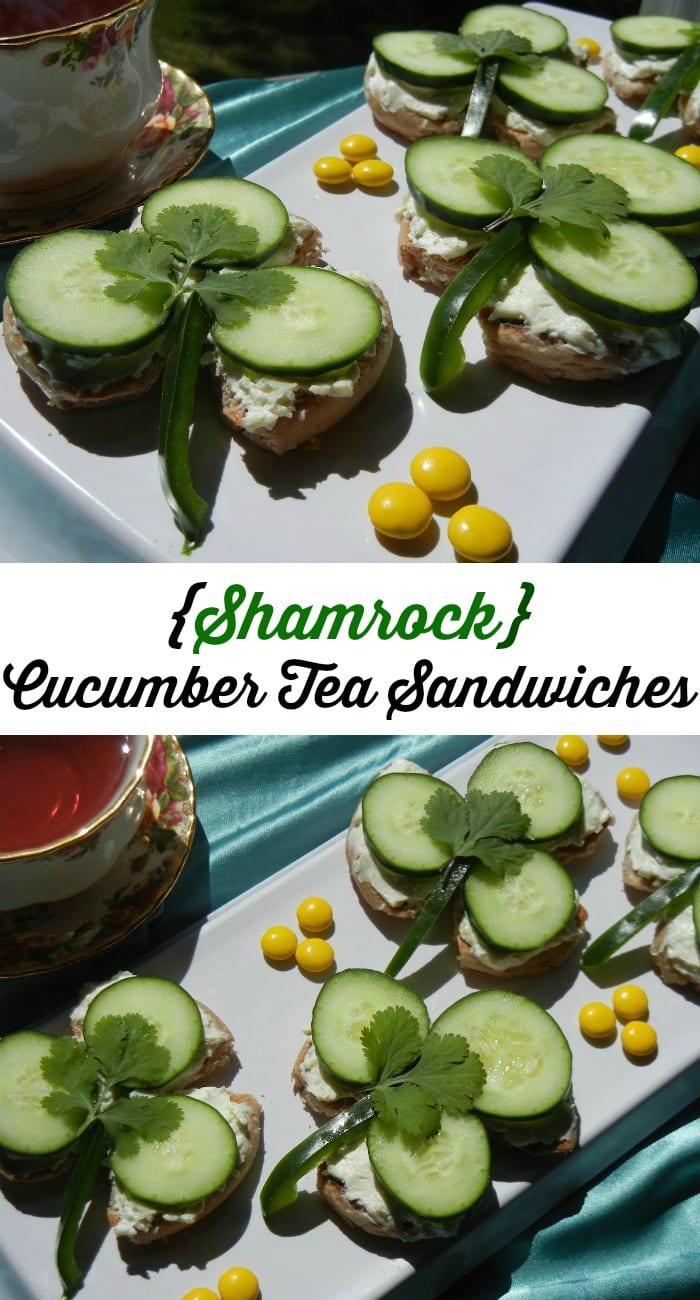 Its that fun time of the year when we all think that we are Irish. We want to drink, party, be kissed and be green! Its all about the green in March.
I really wanted to make us one big green veggie pizza but, as usual, things went horribly wrong. The pizza crust that I though I had, went bad. I was too
tired
hungry to make one from scratch so I changed my plans all together. I think that I improvised pretty good on a growling stomach. This was easy, cute and delicious!
2 whole wheat English muffins
4 oz of cream cheese, softened
1/2 cup shredded Monterrey Jack cheese
salt
12 slices of cucumber
4 thin slices of green pepper
Fresh Parsley (adds great flavor)
Directions:
1. Mix the cream cheese, Monterrey Jack cheese and salt very well.
2. Split the English muffins in half and cut out shamrocks in the muffin halves.
3. Spread the cheese mixture.
4. Place 3 cucumbers on each leaf. Use the green pepper slice as a stem. Place a parsley leaf on top of the sandwich.
Enjoy!!
_________________________________________________________
Make sure you follow me through your favorite blog reader (bloglovin or other), subscribe to e-mail or follow me through social media of your choice to keep up with the recipes!

_______________________________________________________