Delicious breakfast sandwich made with savory Smoked Cheese and Scallion Waffles, fluffy scrambled eggs and crispy bacon.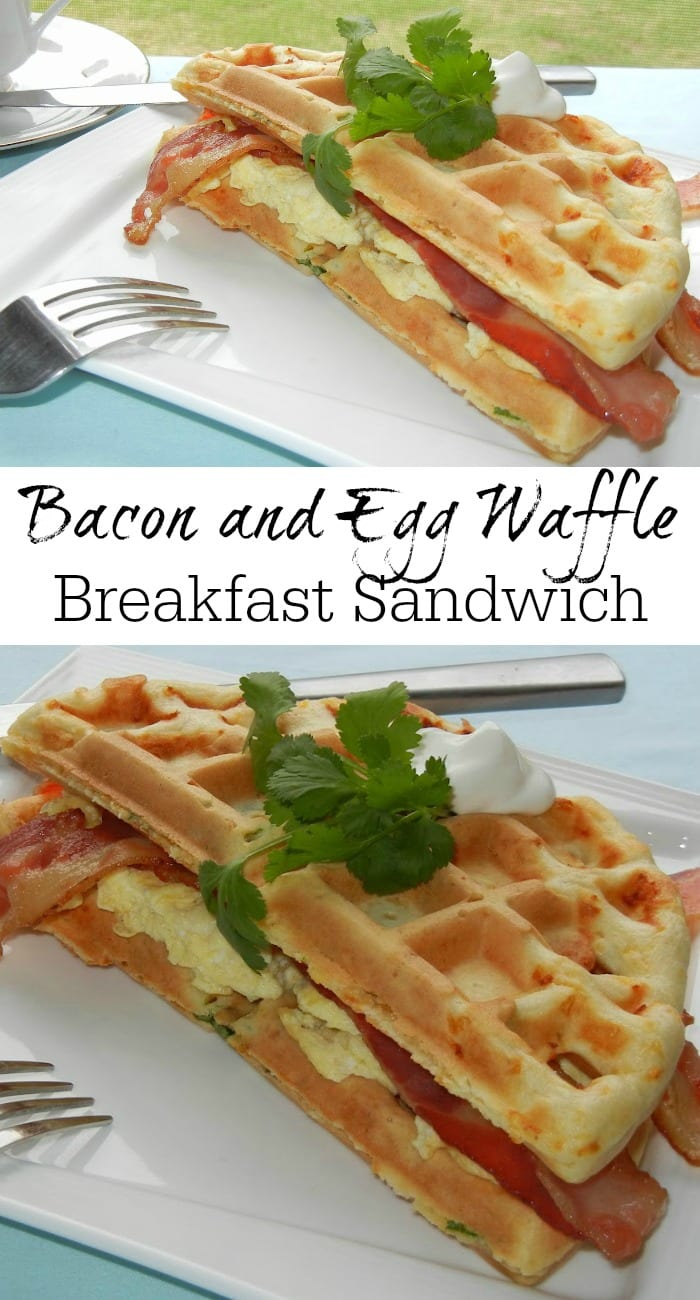 For waffle recipe, please click HERE.
Personally, I like my scrambled eggs to be creamy and fluffy. I always add 1 tablespoons of milk or cream to two eggs and whisk it vigorously with some salt and pepper until it's frothy. Cook it on a lightly creased pan over medium heat, while constantly moving eggs around with a spatula until all cook through but still juicy. You can also scramble in some shredded cheddar cheese for cheesy scrambled eggs.
Too bad my hubby doesn't like breakfast egg sandwiches much so he was missed out on a great breakfast. More for me!
You should also make some extra waffles and refrigerate or freeze it. I think these waffles will be perfect with some ham and cheese or turkey and cheese for lunch. Hmmm…note to self: "get ham". This is definitely going to be my lunch tomorrow.