Fun way to surprise your loved one is to make some Bacon Flowers. These are flowers made out of bacon! The rose buds are shaped from raw bacon and baked in muffin cups until crispy.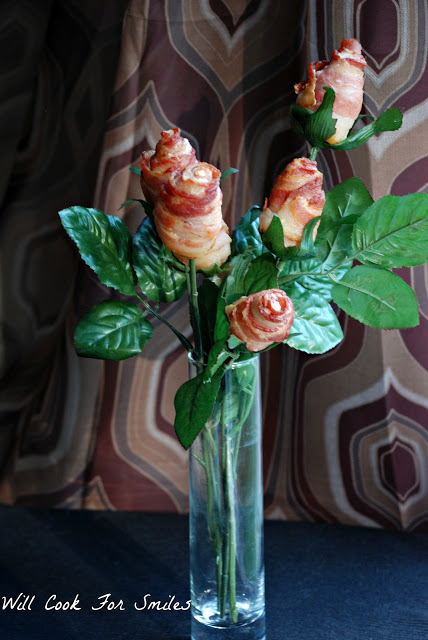 We got some wonderful news today!! My hubby GOT A PROMOTION!!
I am so proud of him!! Over two years with this company, and now he get to be THE BOSS! Sounds very nice, doesn't it…The Boss! Love it!!>Congratulations Baby! Well Deserved!
I was thinking all afternoon about what special something, I should make for him. I was going to make him Boston Cream Pie (or cupcakes). I just didn't have enough time to surprise him before he got home. Then…"liiight-buuulb" …(imagine Mr. Gru saying it, too funny).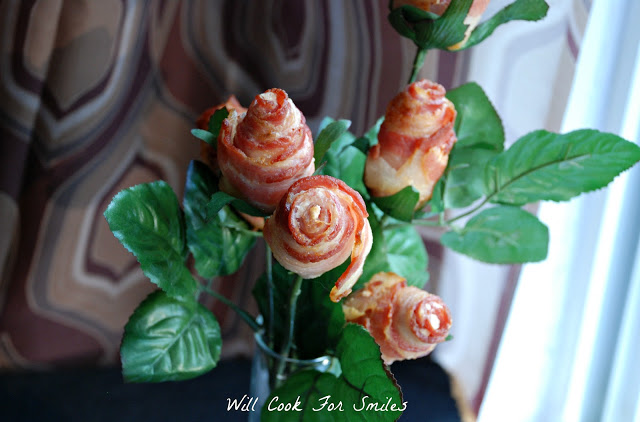 What does my hubby love the most? BACON!!
I remember the bouquet of bacon that I saw of Babble and pinned it. Bingo, best of both worlds!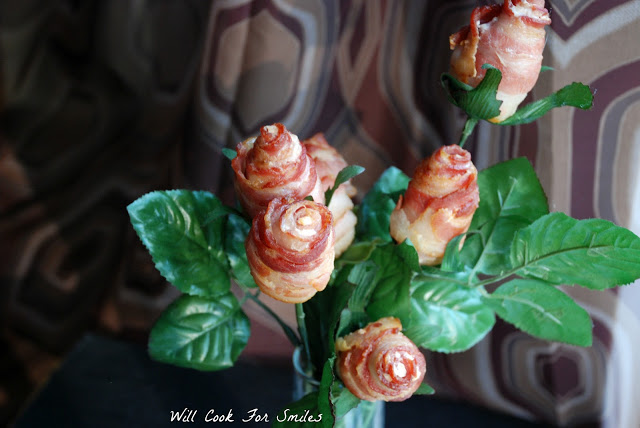 Ingredients:
1 package of bacon
Muffin pan
Fake rose flowers, with rose buds taken off
Vase
Directions:
1. Preheat the oven to 400°
2. Take the bacon out of the package. Line two slices of bacon, one on top of the other. Place the second slice a little bit higher than the bottom one. (I used two bacon slices for one rose to make it a little bigger).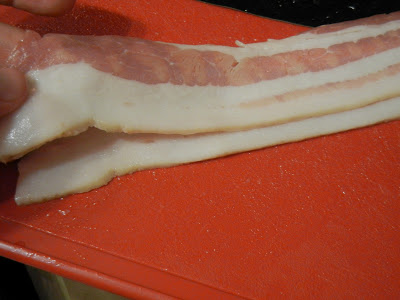 3. Roll the bacon rose bud. I used two rose buds per one muffin cup. (If you have a mini-muffin pan, you can use one rose bud per muffin cup. ) Finish the package.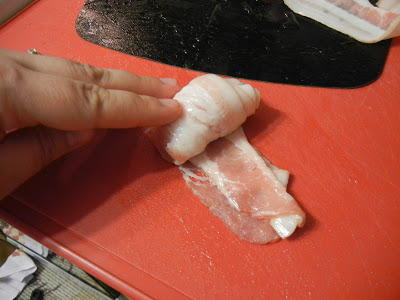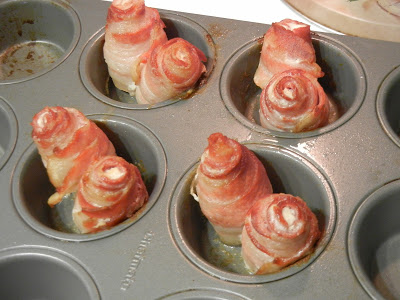 4. Meanwhile, prepare the flower stems. Take off the flower petals, leaving the sticks on the stem. Place the stems into the vase.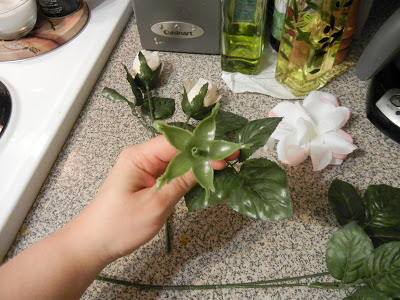 5. Line the cutting board with saran wrap and cover with paper towels (it will make for an easy clean up.) When the bacon buds are done, remove from the oven and place on paper towel to cool.
6. Place the bacon rose buds on the stems.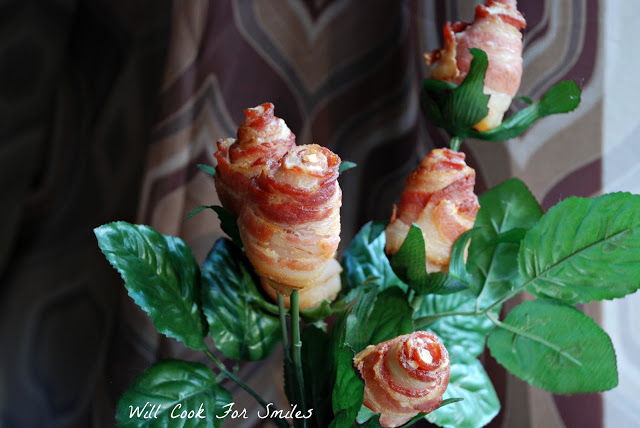 If you made any of my recipes and shared them on Instagram, make sure to tag me @willcookforsmiles and #willcookforsmiles so I can see all the things you tried!
Connect with Will Cook For Smiles!
Be sure to click below and follow me on my social media, so you never miss a recipe.
Don't forget to sign up for email, so you won't miss any new recipes.