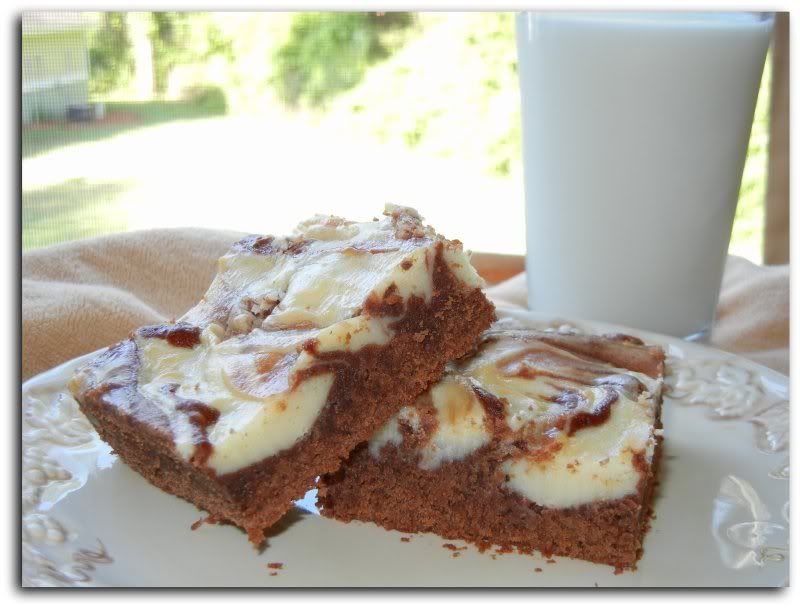 I really don't know why I decided to make these…oh wait… I read a recipe in a magazine while waiting to be checked out at a store and my taste buds have been demanding that I make these brownies ever since. These are amazing!!! Probably the BEST brownies I've ever had!
Ingredients:
Brownie part:
4 squares of unsweetened Baker's Chocolate
3/4 cup butter
1/2 tsp instant coffee grounds
4 eggs
1 cup flour
Cheesecake part:
1/2 cup of sugar
8 oz cream cheese (sit out at room temperature for about 30 min)
1 egg
1/4 cup flour
1 tsp vanilla extract
Directions:
1. Preheat the oven to 350, line the 9×13 inch baking pan with foil so that the foil goes a little over the edge, grease the baking pan
2.In a microwave safe bowl, heat up the chocolate and butter for a minute at a time, until the butter is melter completely.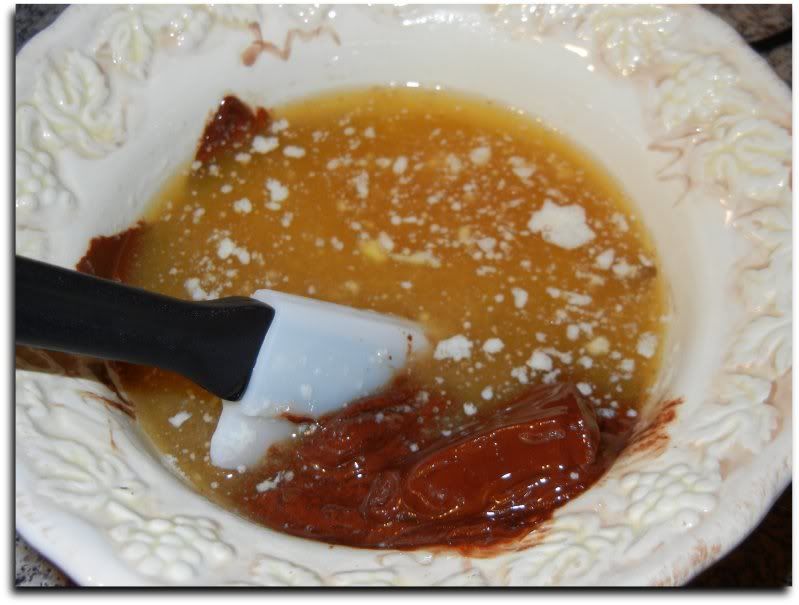 3. Slowly stir the butter/chocolate mixture until the chocolate squares are completely melted and combined with butter.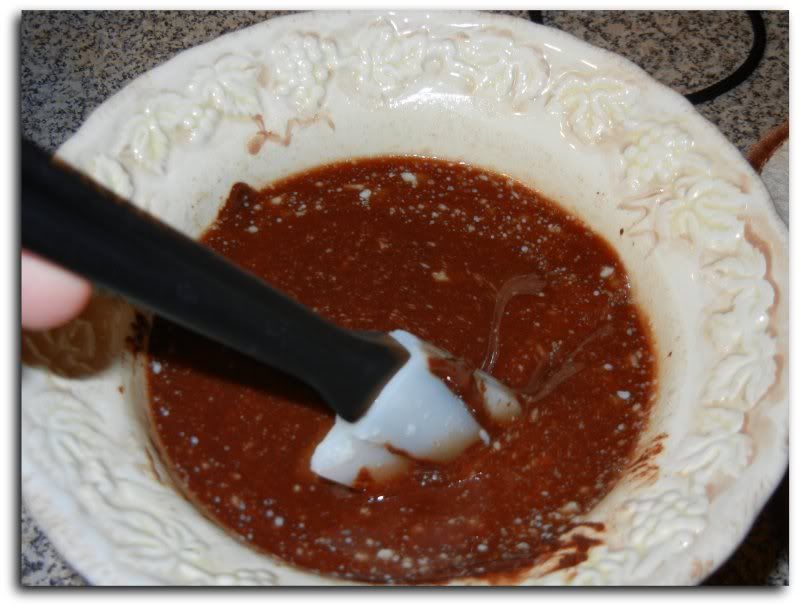 4. Add the coffee and sugar while slowly stirring, mix well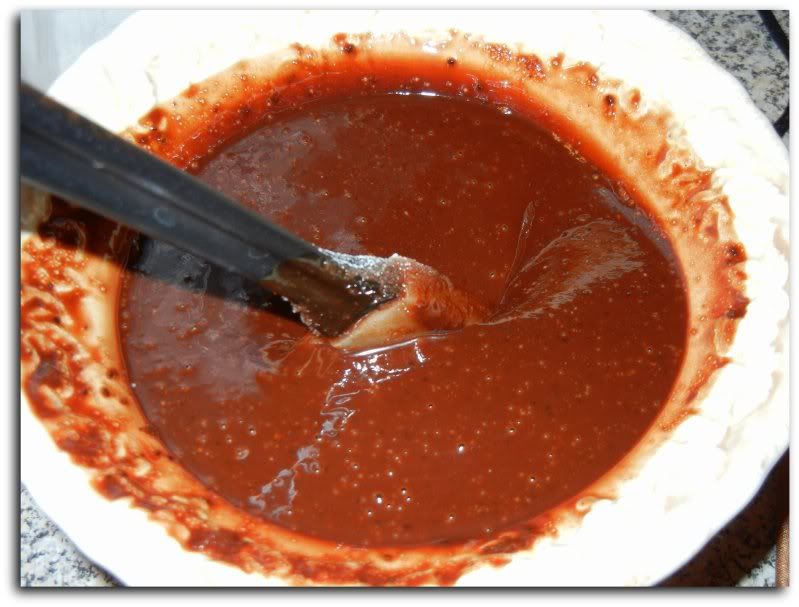 5. Add eggs, one at the time, mixing well after each addition.
6. Fold the flour into the mixture, mix well.
7. Pour the batter into a baking pan (lines with foil)
8. In a mixing bowl..combine all ingredients for the cheesecake part (make sure the cream cheese is soft)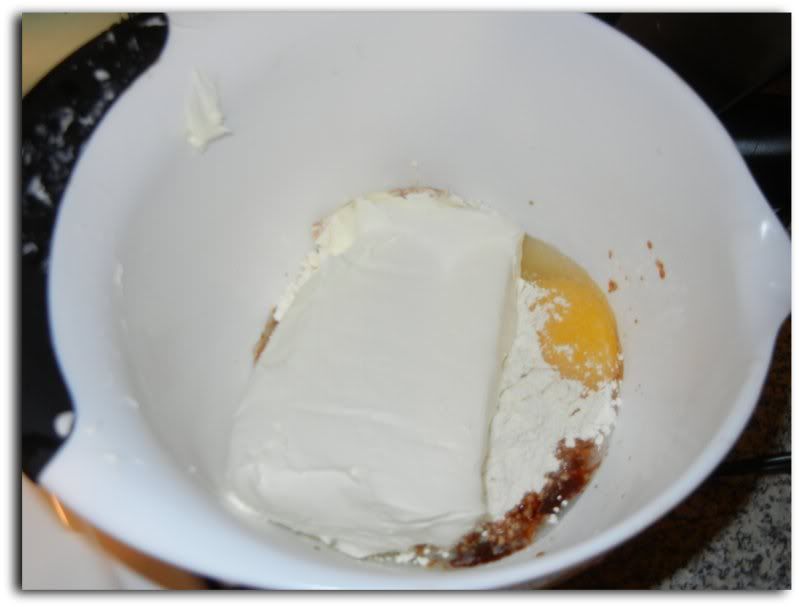 9. Using an electric mixer, blend well.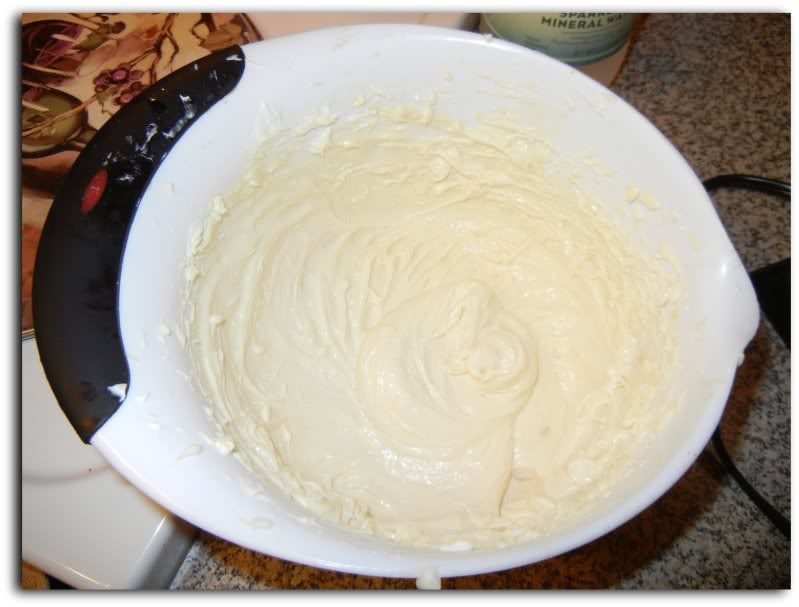 10. Slowly, spread the cheesecake part over the brownie part. Using the end of a knife make swirls to give the marble effect.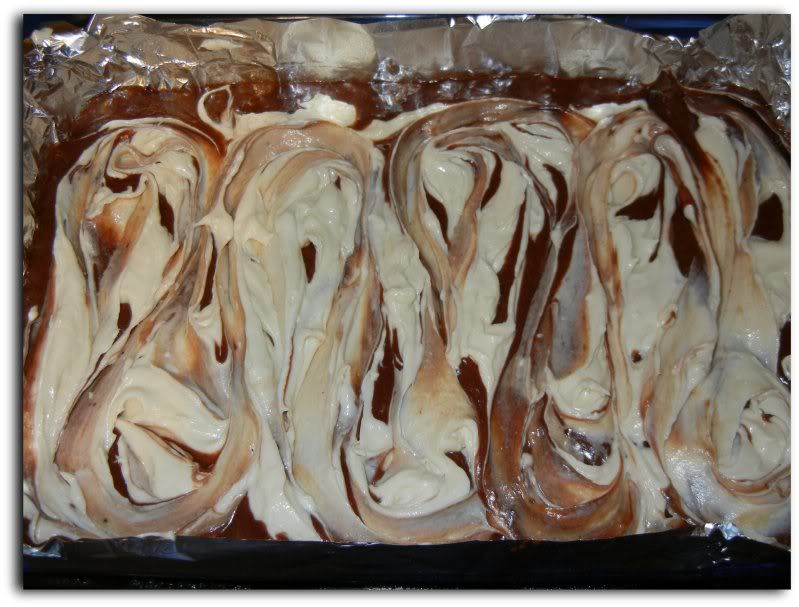 11. Bake for 30-35 minutes. Make sure not to over-bake because the brownies will come out hard if you do.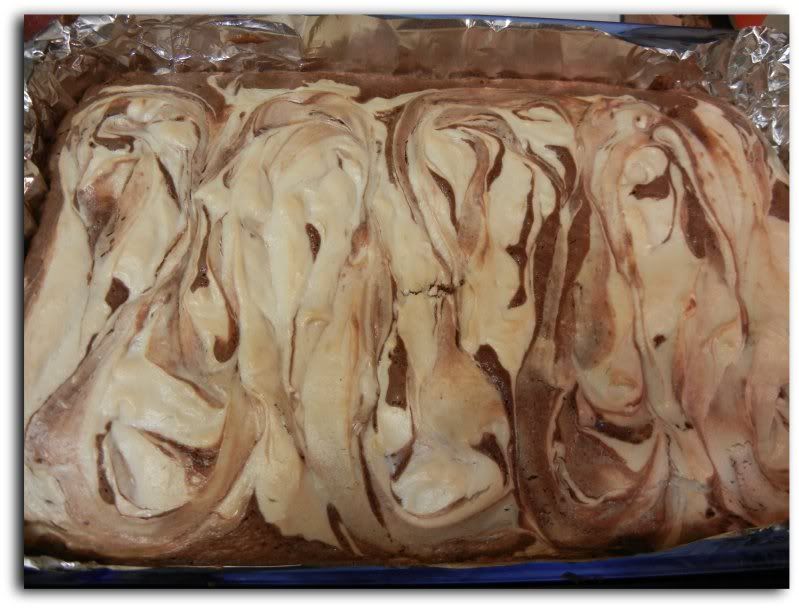 Enjoy!!!