Very easy and absolutely delicious chicken kebabs. Tender, juicy meat and onions that was marinated with vinegar overnight for enhanced flavor and extra tenderness.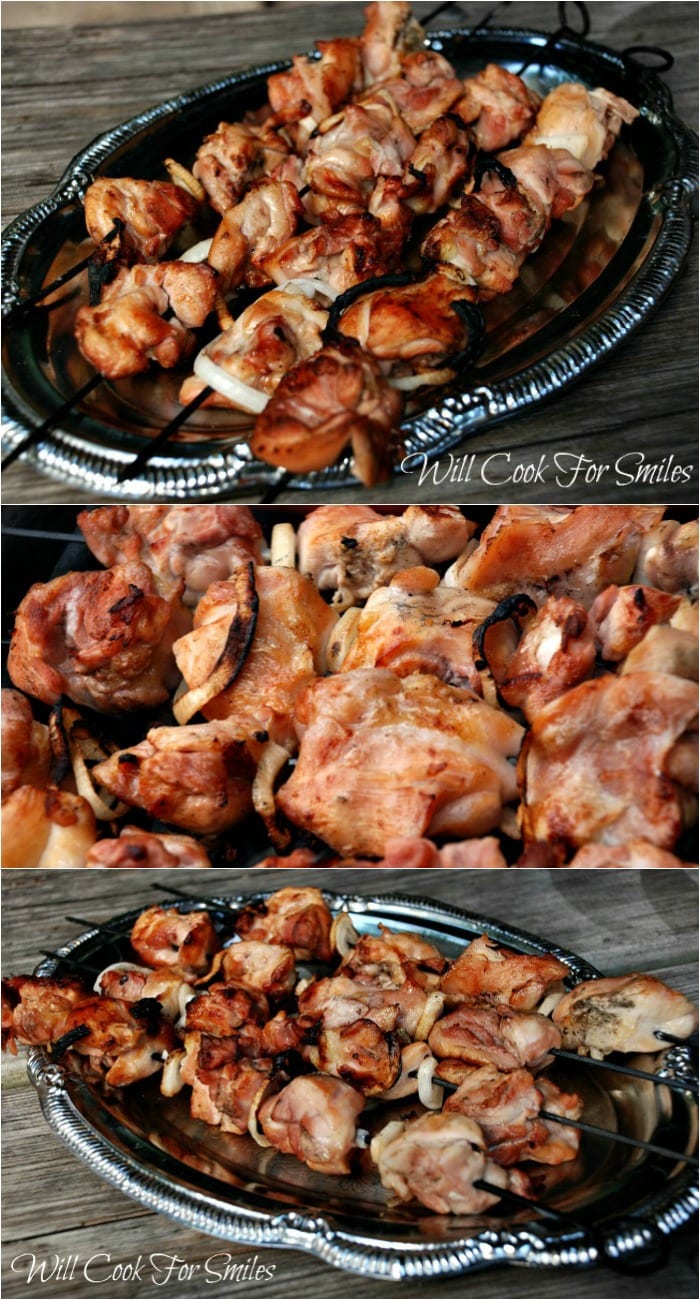 As promised, here is the Chicken Shish Kebabs that I grilled for our picnic a few days ago.
This recipe may be very familiar to those who grew up in Russia. This is the way my family and friends always prepared the meat for the shish kebabs.
We, Russians, love cooking shish kebabs on an open fire, while camping. Growing up, we went camping very often and we always sat around fire, made shish kebabs, listen to someone play guitar and sing. I love those memories!
Ingredients:
1 1/2 lb of boneless, skinless chicken thighs
2-3 cups of white vinegar (enough to cover the chicken)
1 medium Vidalia onion
salt and pepper
Directions:
1. Cut the chicken thighs into about 2-inch pieces. Just try to get them as close to the same size as possible, so they cook evenly.
2. Slice the onion into slices and separate the rings. Place the meat and the onion rings in a bowl.
3. Add salt, pepper and enough white vinegar to completely cover the chicken. Cover the bowl and let marinade for about 4 hours or overnight. (Refrigerate)
4. When ready to grill…
Skewer the chicken alternating with onion rings. Grease the grill and cook the shish kebabs until completely done, turning over to evenly cook on all sides.
Enjoy!!
_________________________________________________________
Make sure you follow me through your favorite blog reader (bloglovin or other), subscribe to e-mail or follow me through social media of your choice to keep up with the recipes!

_______________________________________________________