These are the best chicken enchiladas you will try!
Soft, flavorful white chicken meat mixed with onions, tomatoes and cheese. All stuffed inside a tortilla and covered with creamy, spicy tomato sauce.
It's not too spicy for us but if you like it hot and like it spicy, feel free to add more heat!
They are my go to recipe that I know will please the whole family. It really doesn't take me long to make them, but I do make the sauce and cook the chicken on the spot.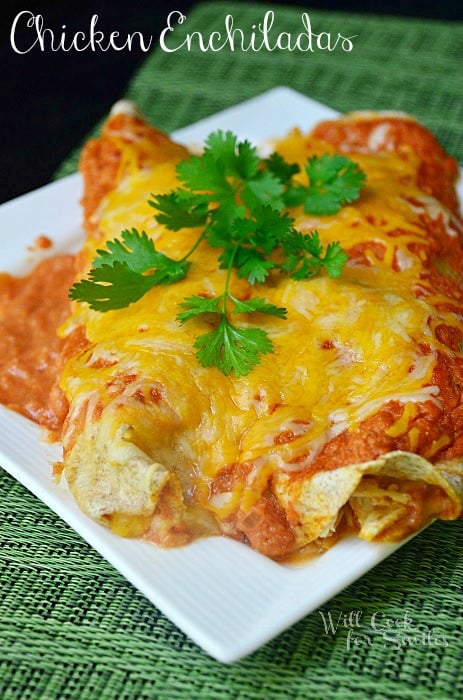 Enchiladas originated in Mexico, but immigrated quite nicely onto my dinner table. I made Enchiladas quite often, this time I decided to try a little variation. I used cherry tomatoes, it gave the enchiladas a little bit of a sweet taste. It goes perfectly with the spiciness of the red pepper flakes. Monterrey Jack cheese is always a perfect smooth  and creamy touch.
It turned out very good!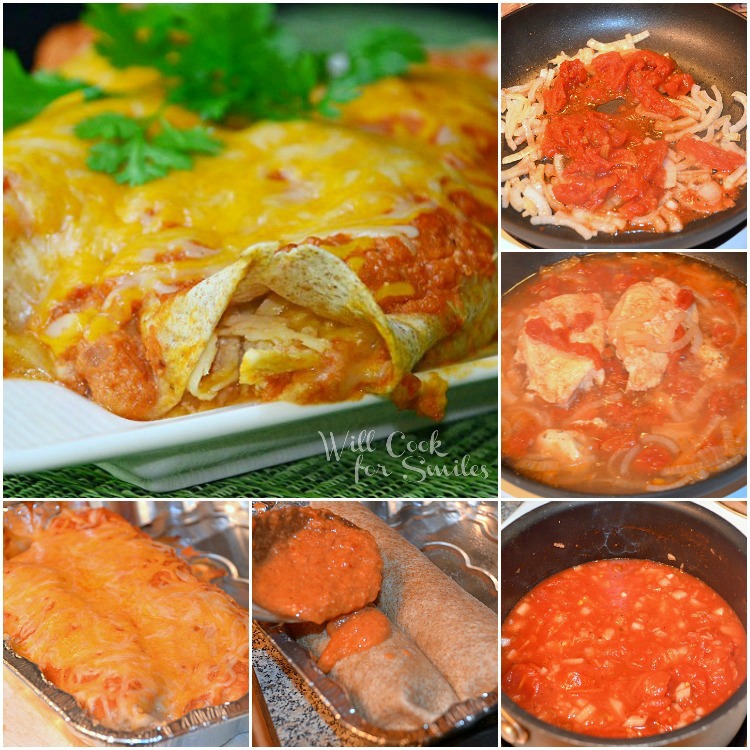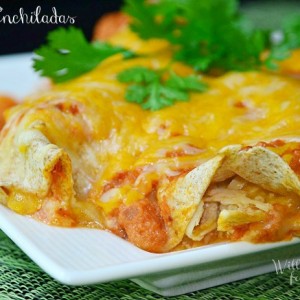 Enchiladas
Ingredients
For the chicken filling:

1

cup

sliced onion

1

cup

chopped tomatoes

1

clove

of garlic

3

chicken breasts

salt

pepper, fresh cilantro

Shredded Monterrey Jack cheese

Tortillas

For Sauce:

1

large clove of garlic

1

cup

chopped onion

3

cups

cut tomatoes

salt

red pepper flakes, cilantro

1/2

cup

sour cream

1/2

cup

Monterrey Jack cheese
Instructions
In a deep skillet, preheat some veggie oil.

Add garlic onion and tomatoes, saute until soft.

Add the chicken breasts.

Add enough water to just cover the chicken. Add salt, pepper and cilantro.

Cook the chicken covered for about 15 minutes, then turn the chicken over and cook for another 15 minutes.

~While the chicken is cooking...

In a sauce pot...heat up some oil. Shred the garlic and saute until fragrant.

Add the onion, saute until transparent.

Add the tomatoes and saute for a few minutes.

When the tomatoes are soft. Transfer the tomatoes to the food processor, blend well.

Pour back into the pot. Add salt, red pepper and cilantro.

Add the sour cream and the cheese, mix well.

Cook for about 15-20 minutes on medium heat.

When the chicken is fully cooked, take out and chill.

~Preheat the over to 375.

Pour the chicken water through the fine strainer as to not loose any veggies.

When chicken is chilled, shred the chicken with two forks.

Combine the veggies that the chicken was cooked with and the shredded chicken.

Shred the cheese if you have to

In a tortilla, spread a little bit of cheese the chicken mixture, roll and place into the baking pan.

Repeat the same about 7-8 times

Pour the sauce over the rolled tortillas

Sprinkle some cheese over it.

Bake for about 15 minutes.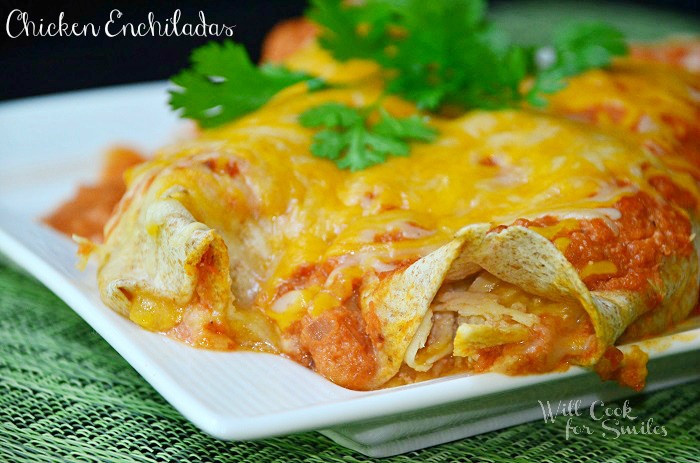 Enjoy!!