I am completely in love this this amazing Pomegranate Berry Smoothie! It's so full of berry flavors and refreshing in this hot weather!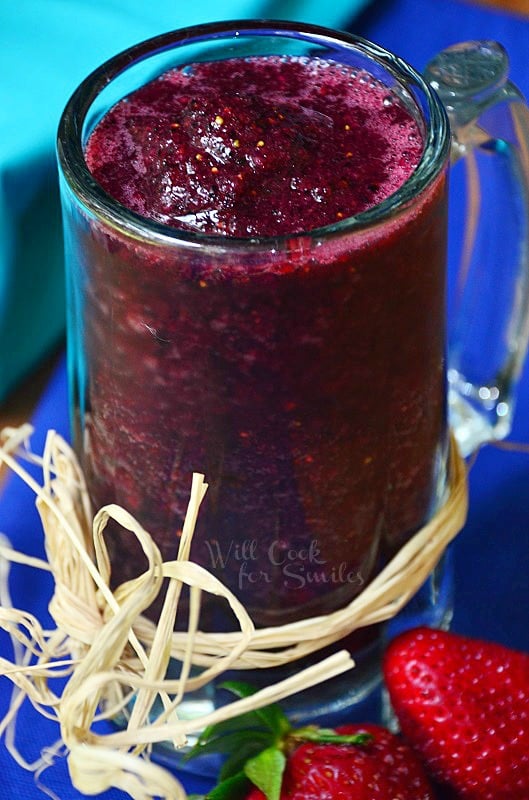 Today, we are continuing day two of our little guy's birthday celebration.
Yesterday, we had a great day at Disney! If you are following me on Instagram, you probably saw our fun Disney photos! If you are not following me yet, you should! Catch up on the photos too!
Today, the little guy is having a small family celebration with cupcakes and presents! Oh, just wait until I share the cupcakes with you, I know that you will love them!
For today, I'm sharing this awesome smoothie to beat the heat!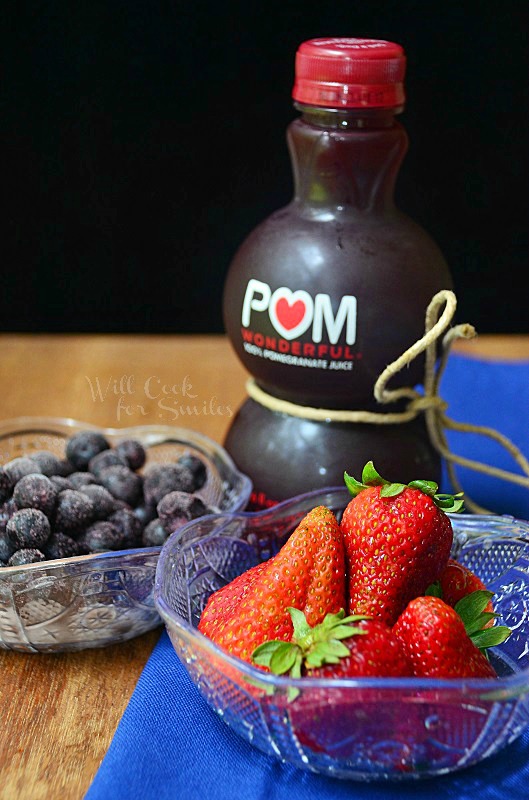 I love bringing seasonal flavors back during the summer. Who says that pomegranate is a winter only treat?! I love this flavor all year long. Since the pomegranate fruit is not available in the summer, I go to the next best thing… POMegranate Juice! I also like to use fresh and frozen fruit in smoothies that way I don't have to dilute the smoothie with a lot of ice.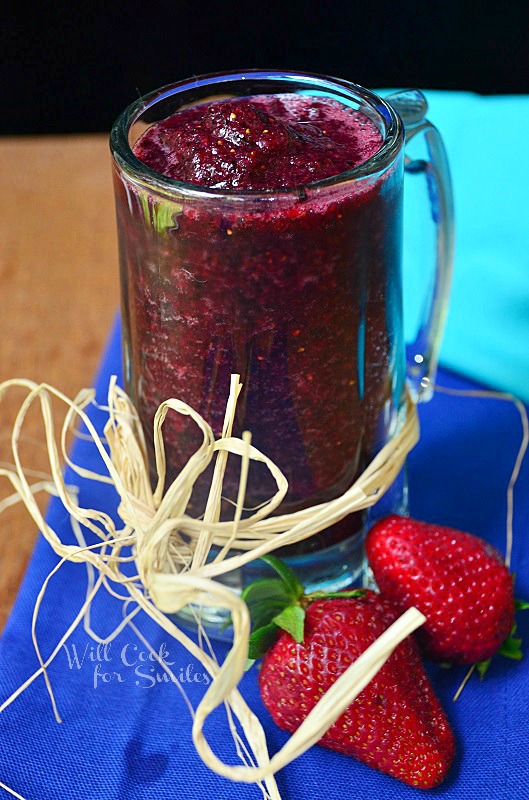 For this smoothie you will need:
1 cup of pomegranate juice
1 cup of frozen blueberries
5 large juicy strawberries
About a cup of ice
Directions:
Step One: Combine the ingredients in a blender and pulse until nice and smooth!
Step Two: Sit the delicious and refreshing smoothie and don't care for the heat!!
(Makes about 2 – 10 oz smoothies)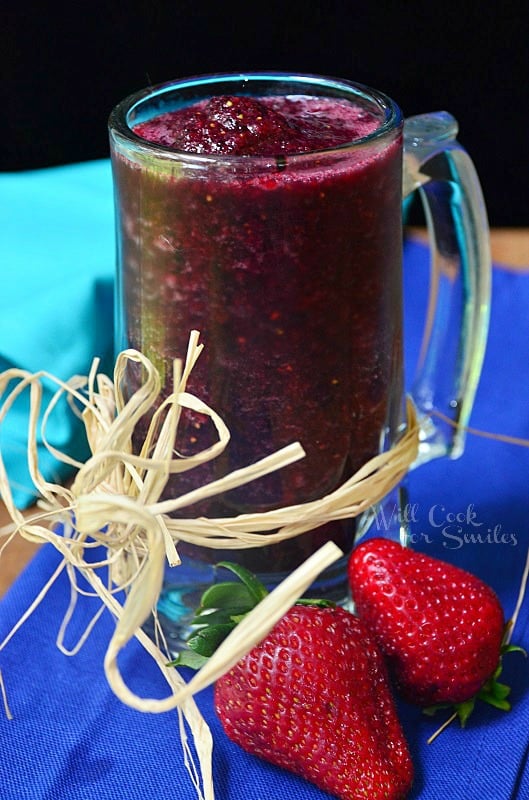 Here is some more frozen treat inspiration!