Rum is the ultimate summer spirit, it's very versatile and can be enjoyed in many different rum drinks. From Bahama Mama and Mai Tai to Classic Daiquiri and Mojito, there are rum drinks for everyone! Whether you're on the beach or poolside, these cocktails will keep you cool and happy all summer long.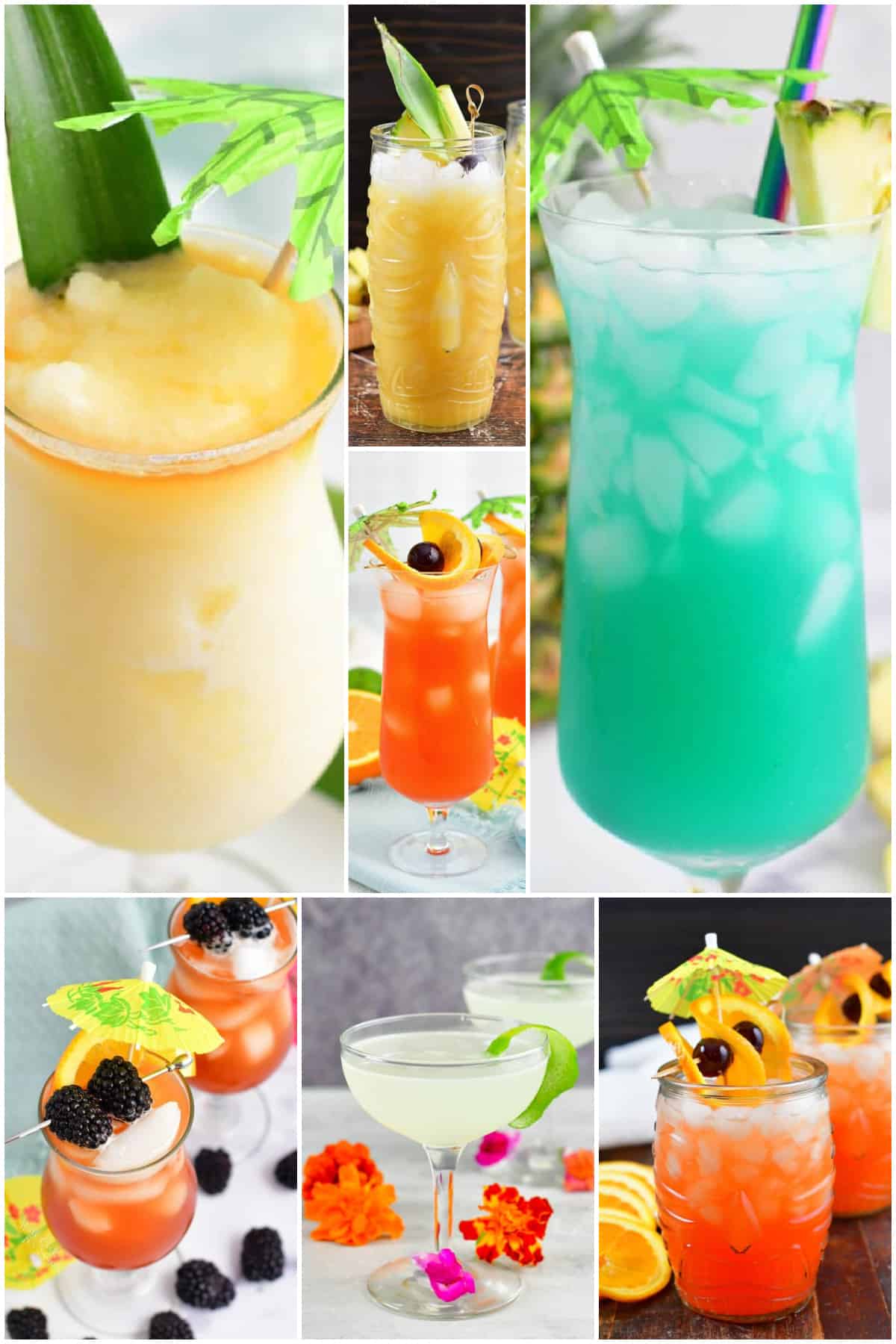 The BEST Rum Cocktails
Summertime is synonymous with fruity cocktails. Think Bahama Mamas and strawberry daiquiris while you transport yourself to the beachside.
Whether you're by the pool, by the ocean, or in your own backyard, there's nothing quite like sipping on a refreshing drink while enjoying the warm weather. This summer, explore some rum cocktails and mix up one (or all) of these delicious recipes.
You will notice that most of these cocktails have common rums and juices but used in a different combination. If you stock up on three basic rums and a few fruit juices, you can make quite a few different cocktails. That's perfect for a summer party.
Rum Drinks To Try Next:
Luscious blend of fruit juices and coconut rum makes this a calming tropical drink. Bahama Mama is a sweet tropical cocktail that features coconut rum, orange juice, pineapple juice, touch of grenadine, and dark rum.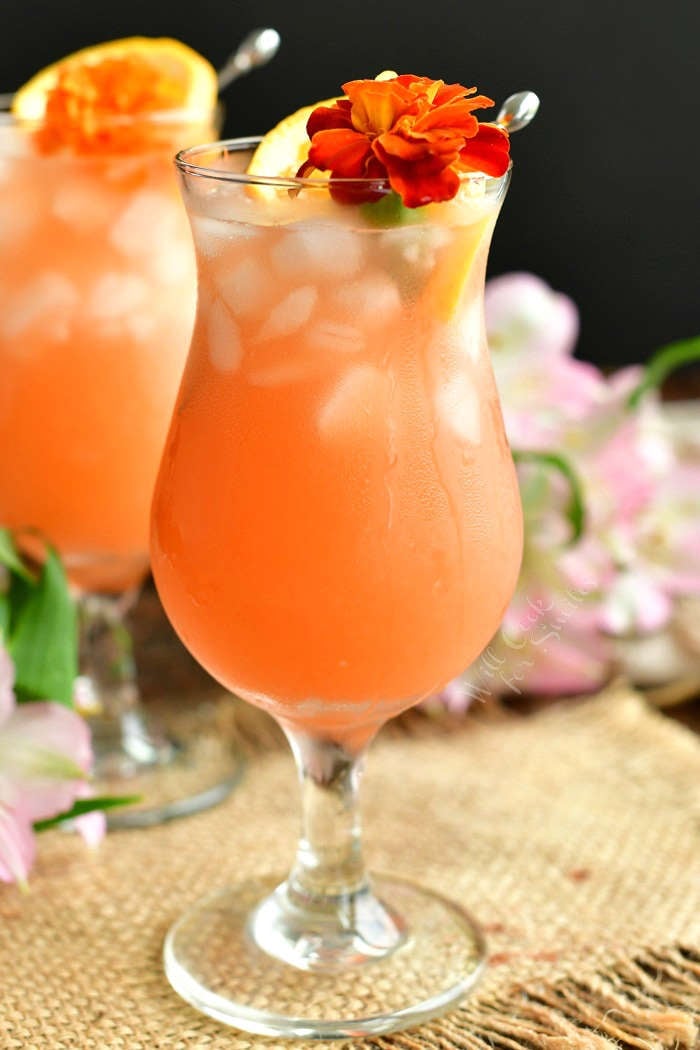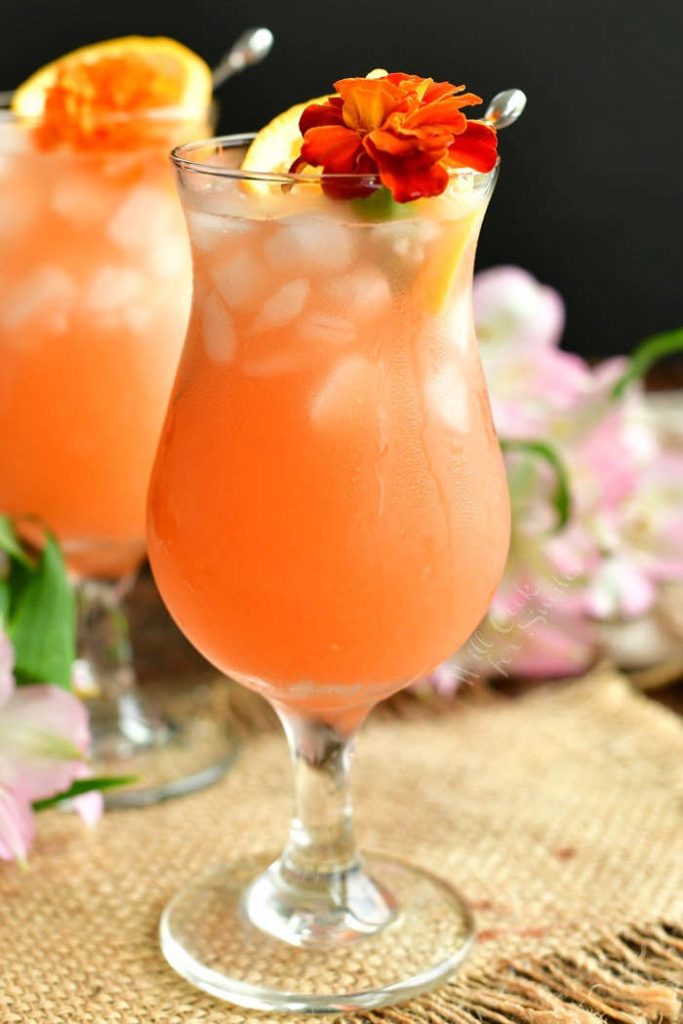 The Painkiller is a refreshing and fun cocktail for those who love rum. The flavors of this classic adult beverage come from Pusser's Rum, pineapple juice, orange juice, cream coconut with just enough nutmeg to make everything smooth.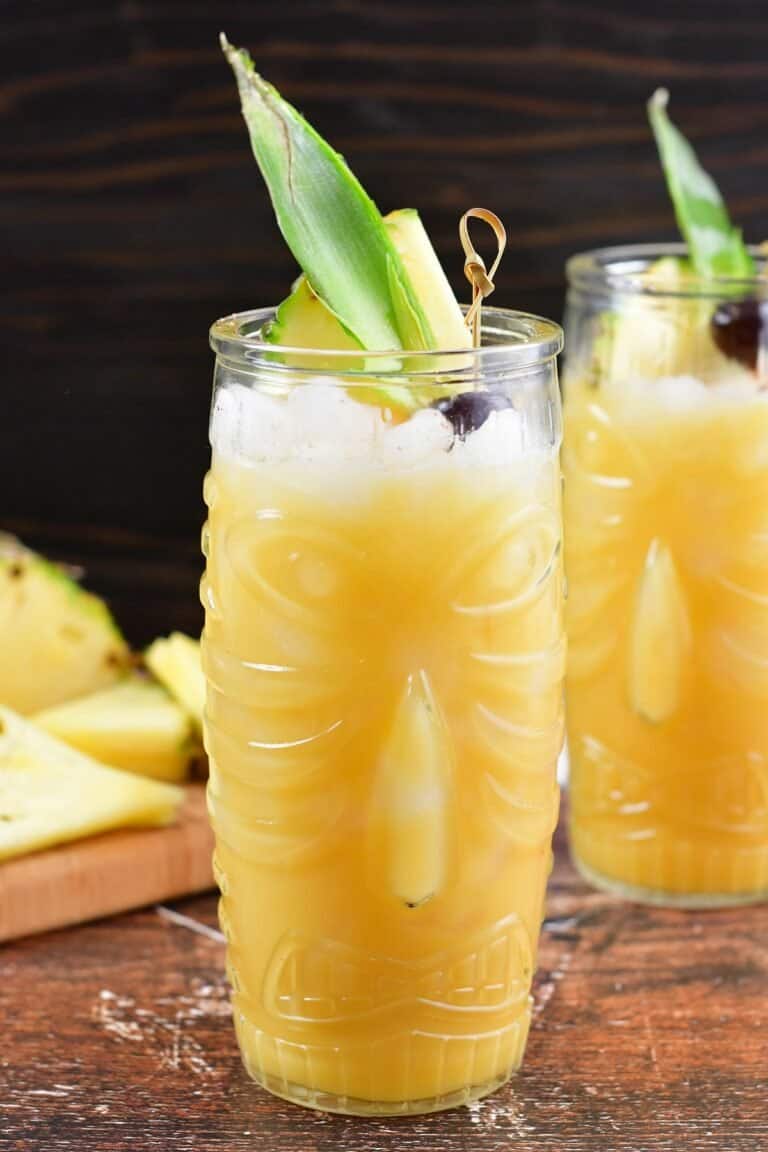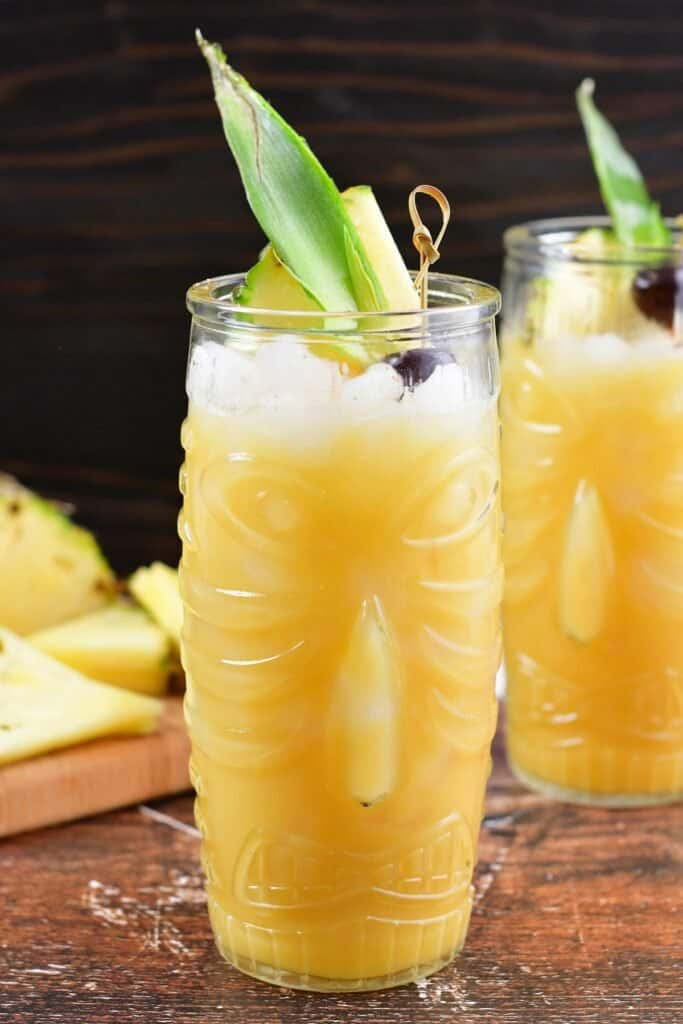 This recipe is a dead ringer for the Calypso Cooler at Chili's. It features spiced rum, peach schnapps, orange juice, lime juice, and grenadine.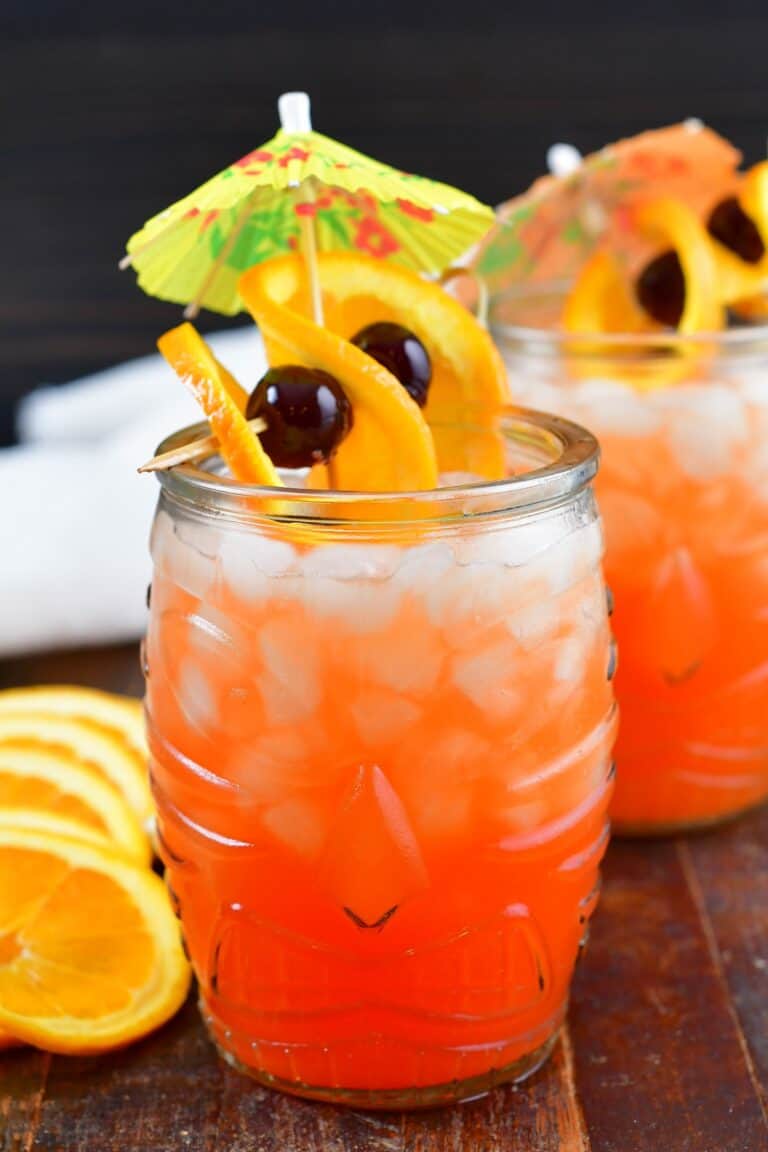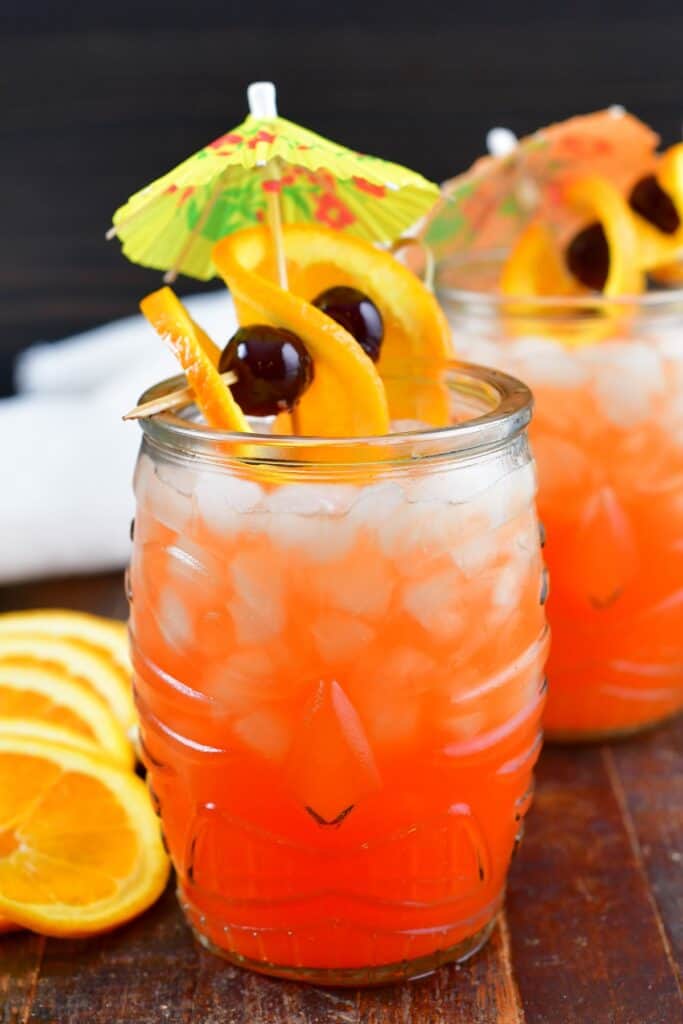 The classic strawberry daiquiri combines frozen berries, freshly squeezed lime juice, and white rum with sweet simple syrup for an incredibly easy recipe. This delightfully simple drink will keep your taste buds satisfied all summer long!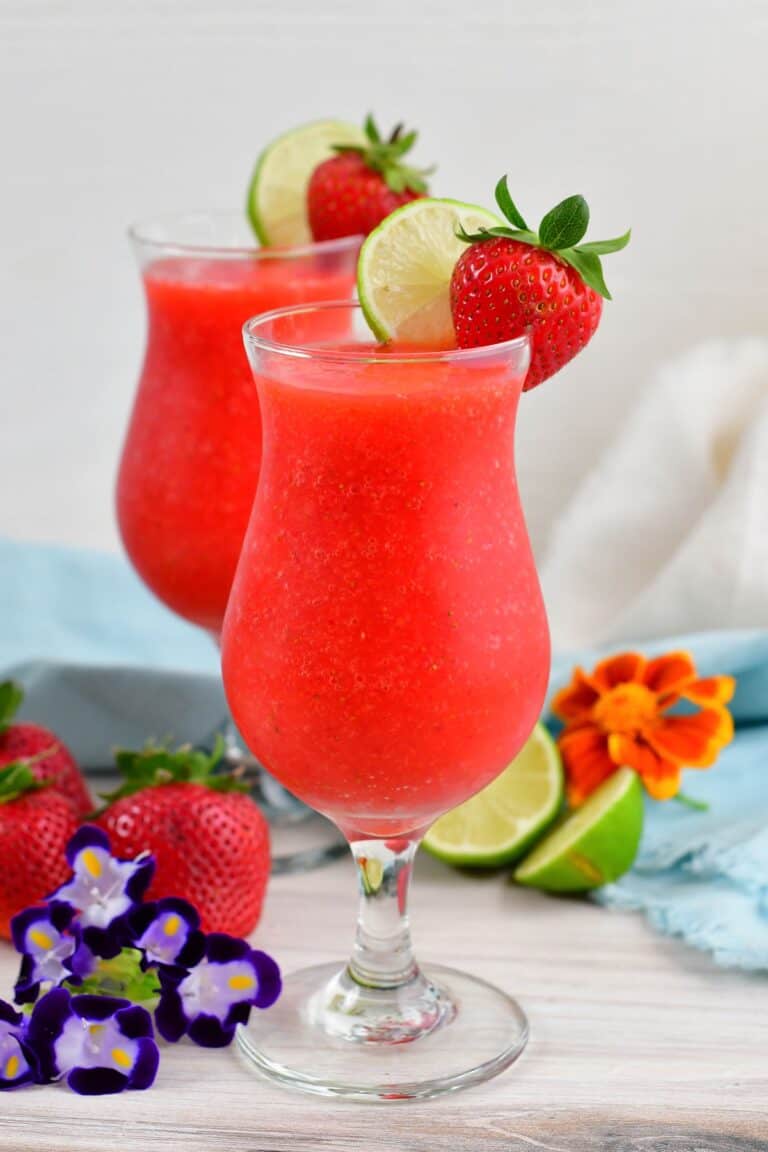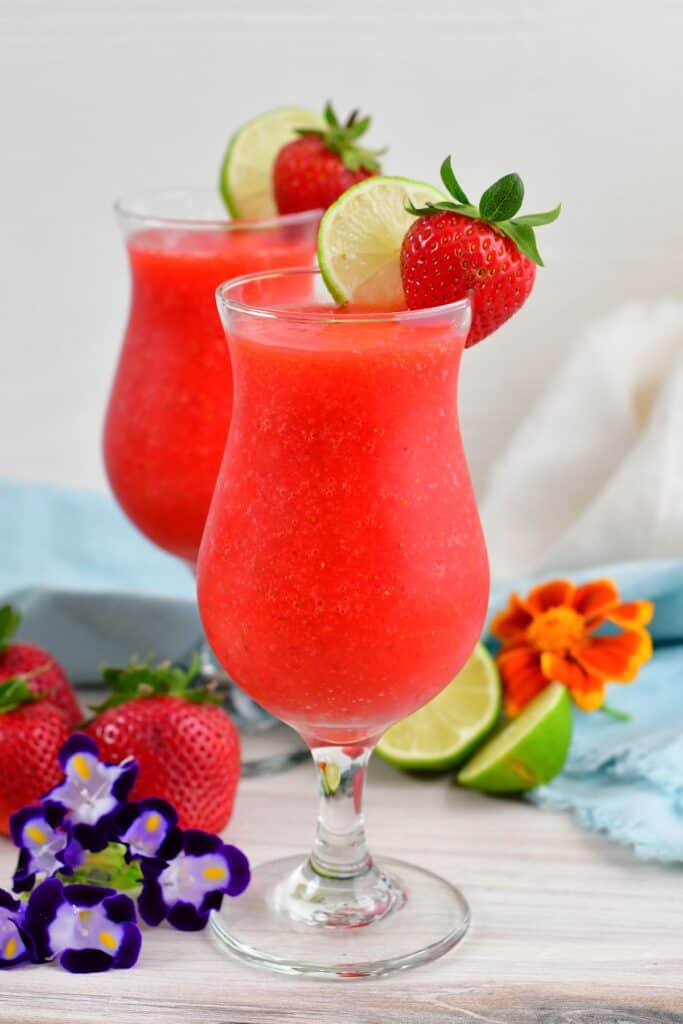 This famous cocktail features rum, vodka ,and blue curacao liquors mixed with sweet and sour and pineapple juice – it's too delicious!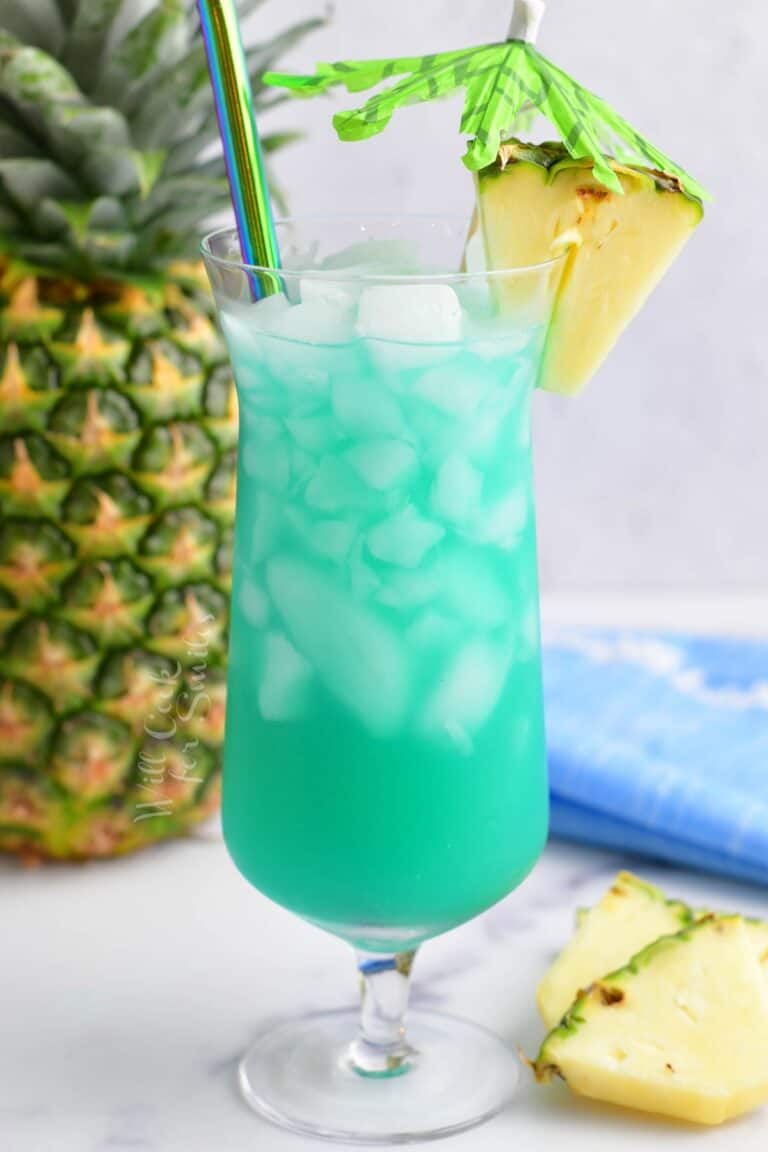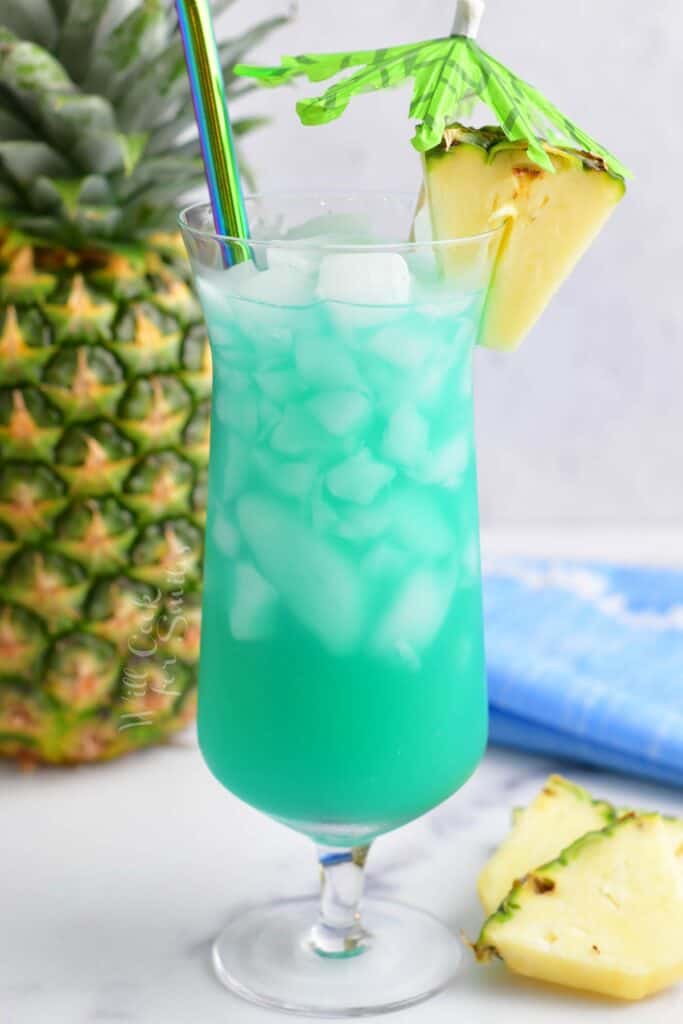 The Daiquiri is a classic that perfectly combines 3 simple ingredients: white rum, freshly squeezed lime juice and simple syrup.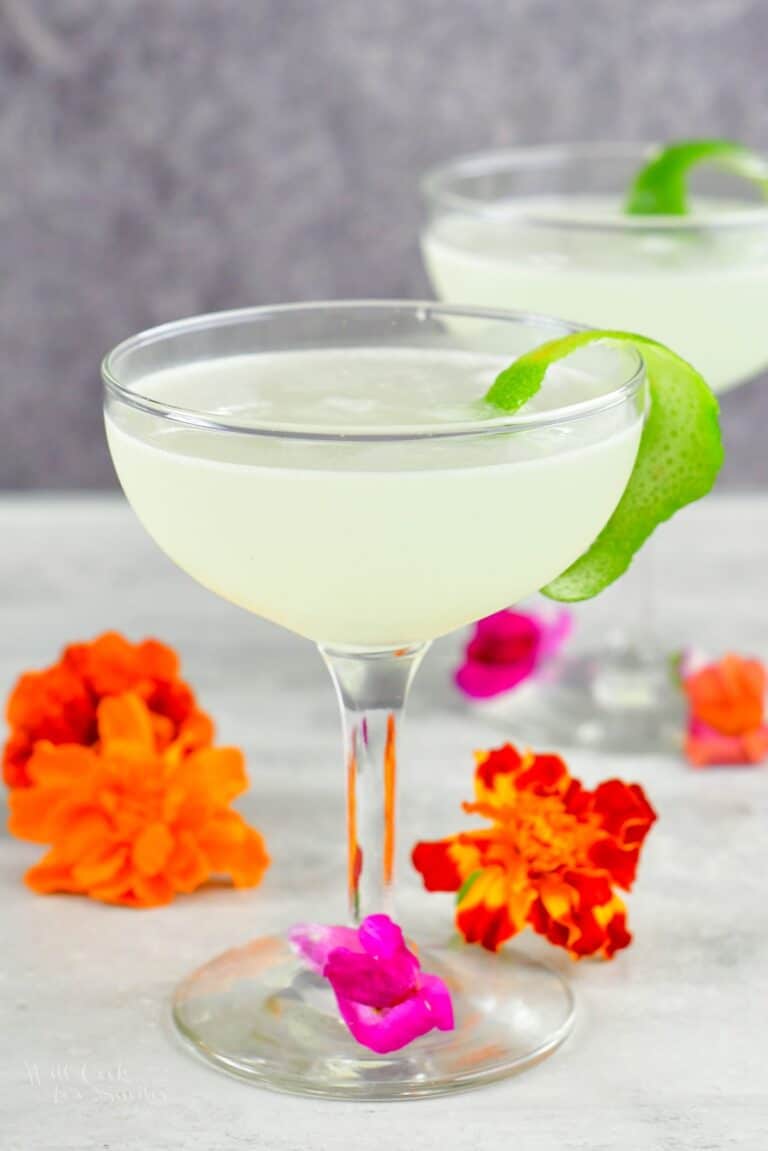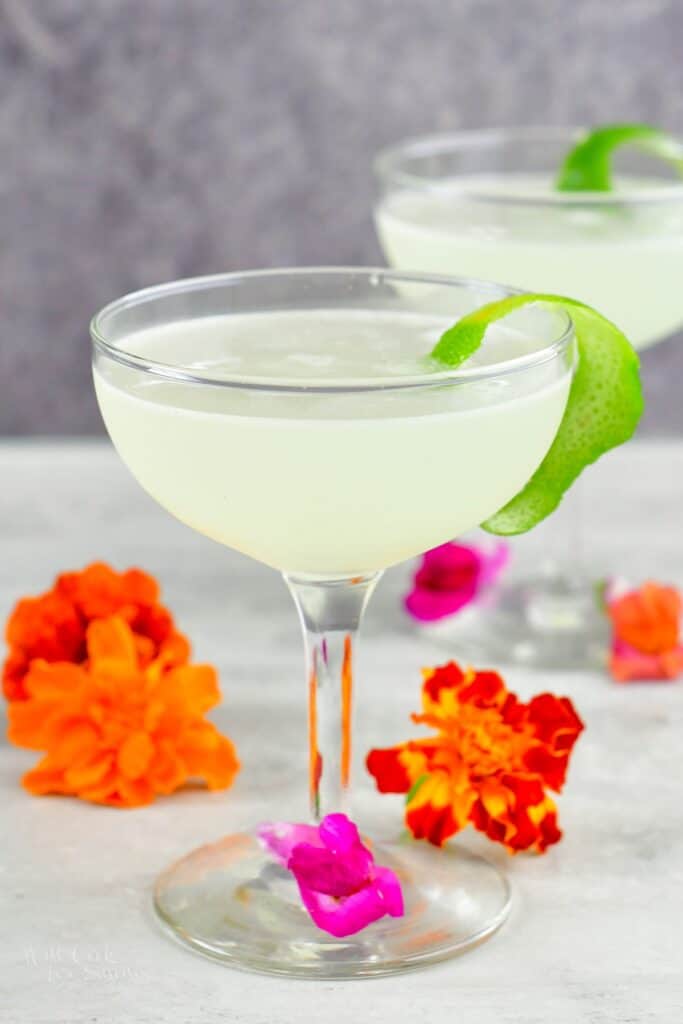 You'll only need four ingredients to make an awesome Piña Colada! This Puerto Rican cocktail features frozen pineapple and cream of coconut blended with white rum and topped off with dark rum float!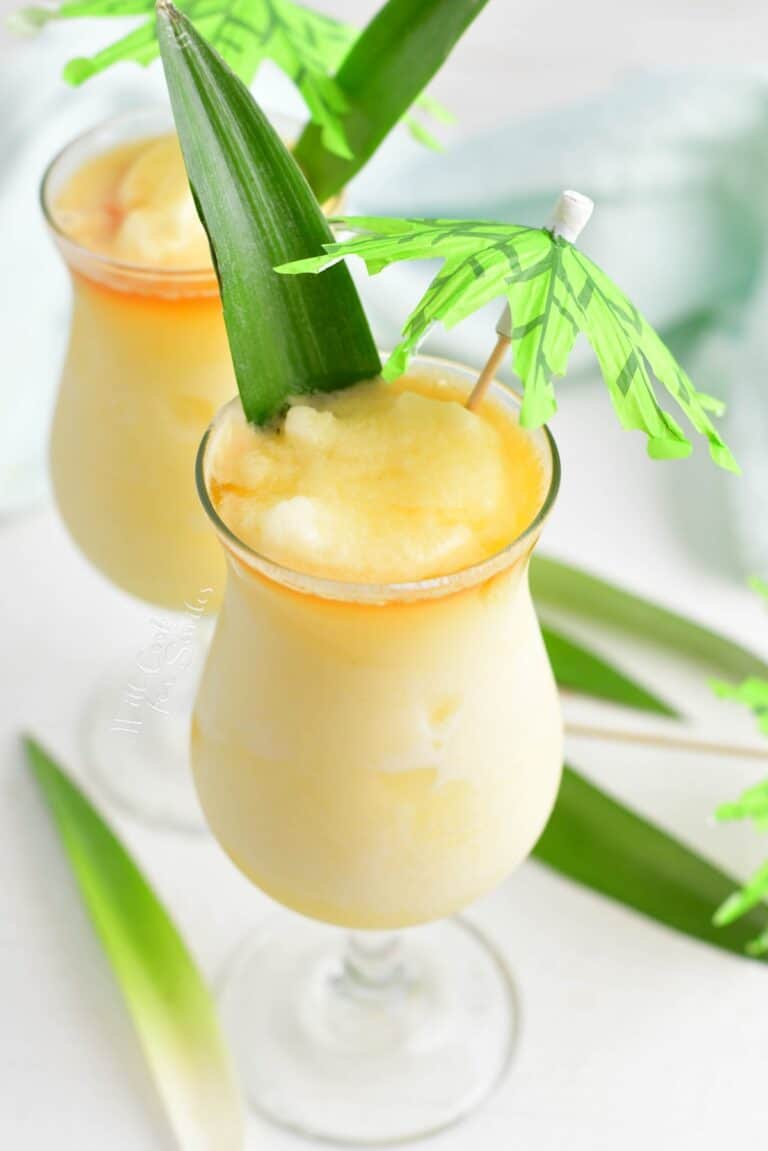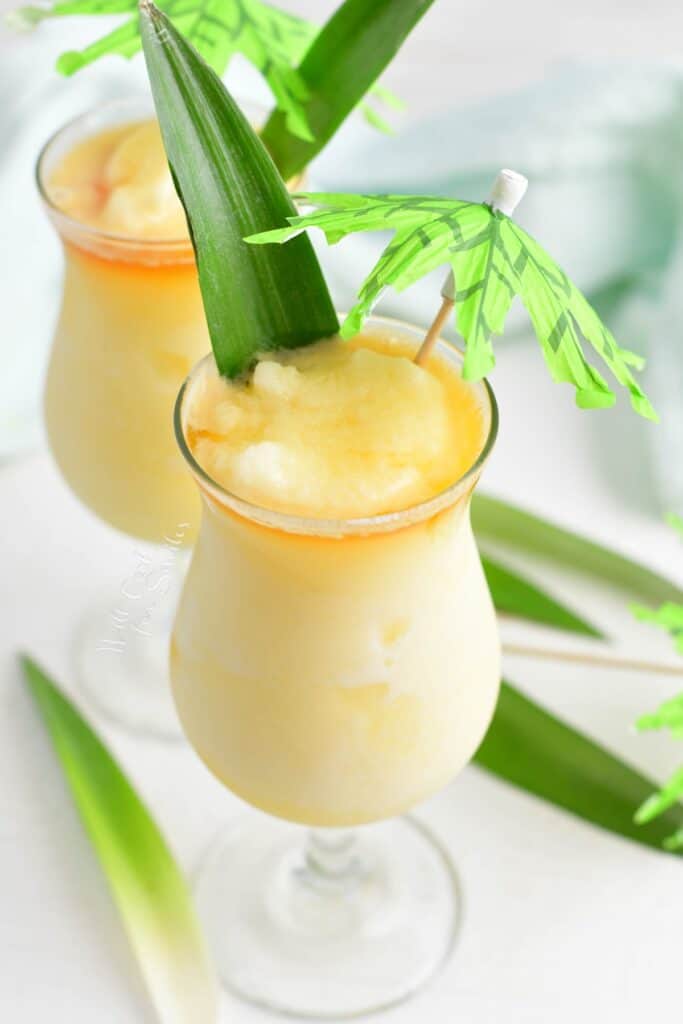 Rum Punch is a classic Jamaican-style cocktail with orange and pineapples juices and both, light and dark rums. You will feel like you are in the Caribbean with every sip!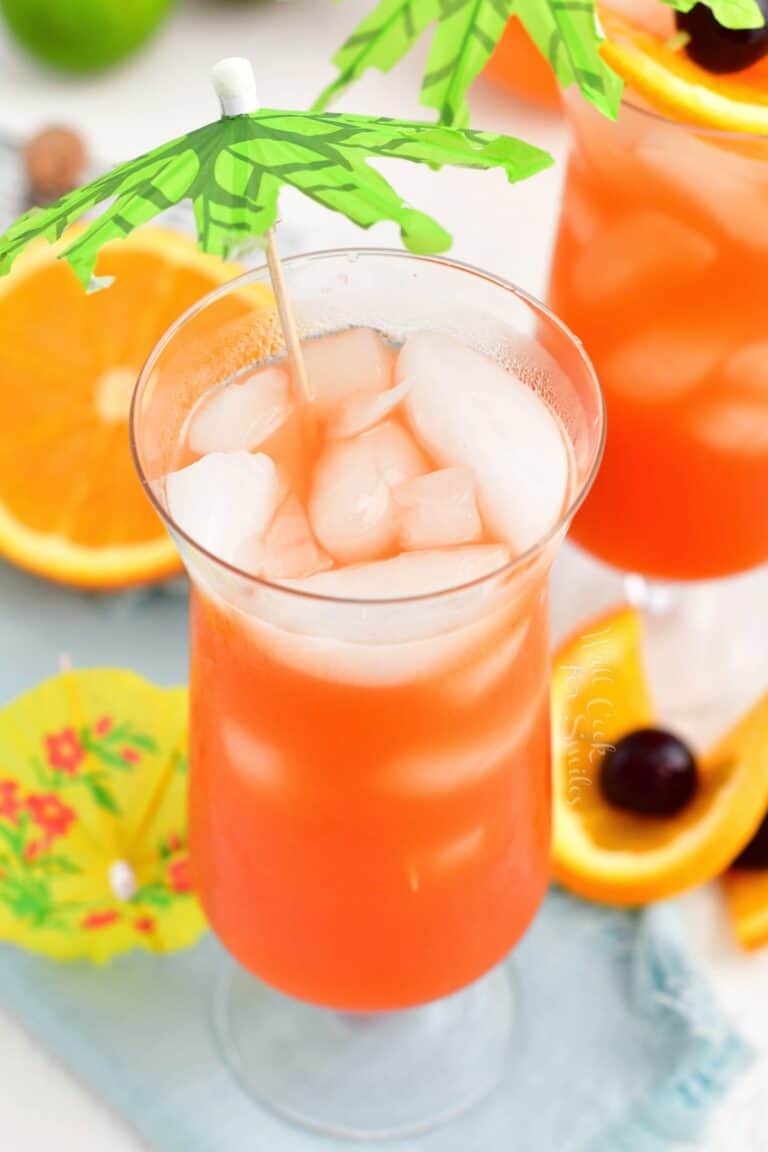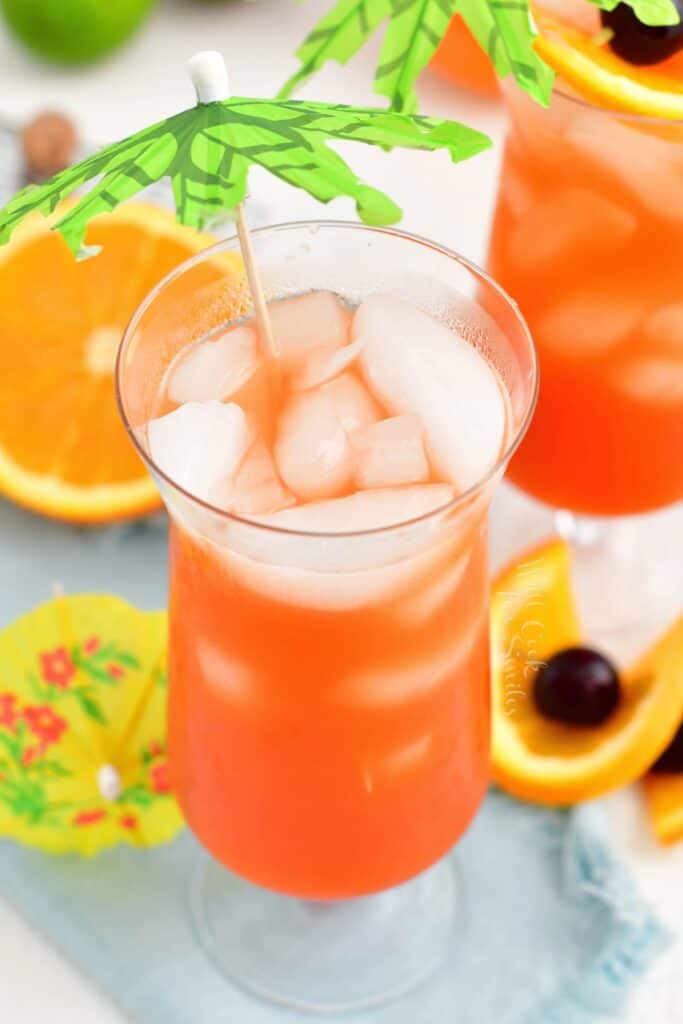 The Rum Runner is a sweet and fruity rum cocktail with fruit liqueurs, juices, or drinks that give off an unexpected kick. It tastes smooth but has the power to surprise you!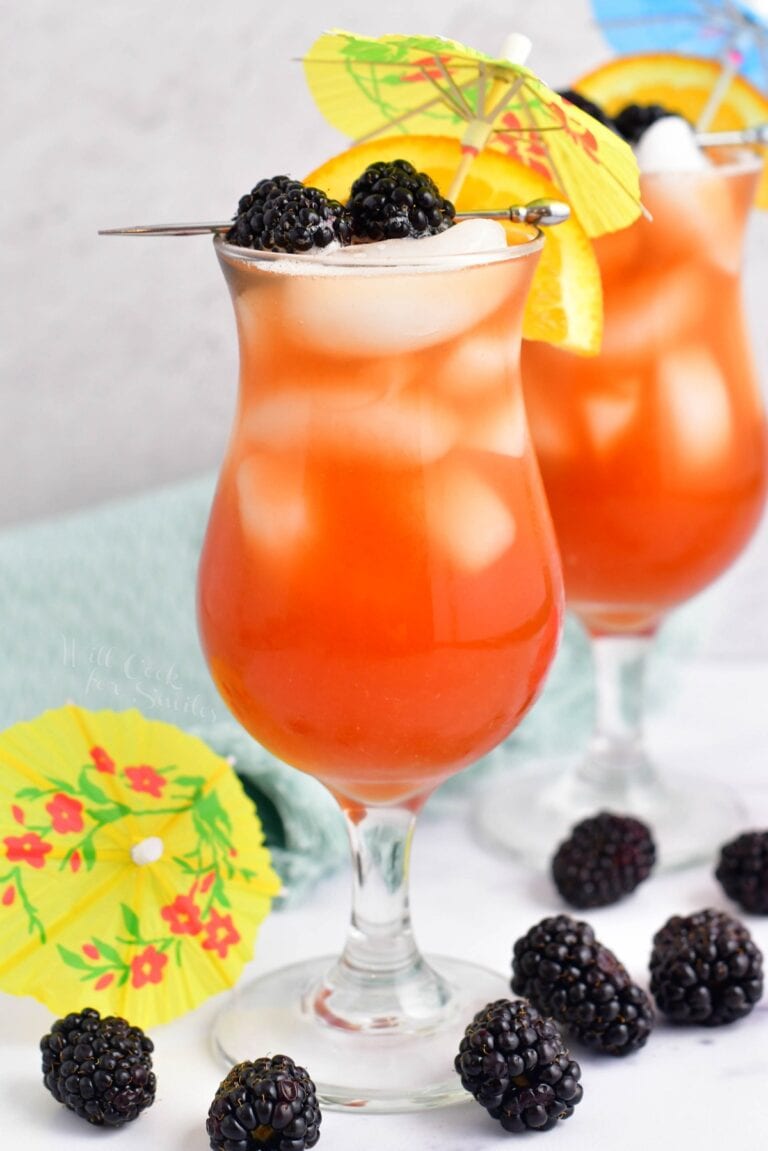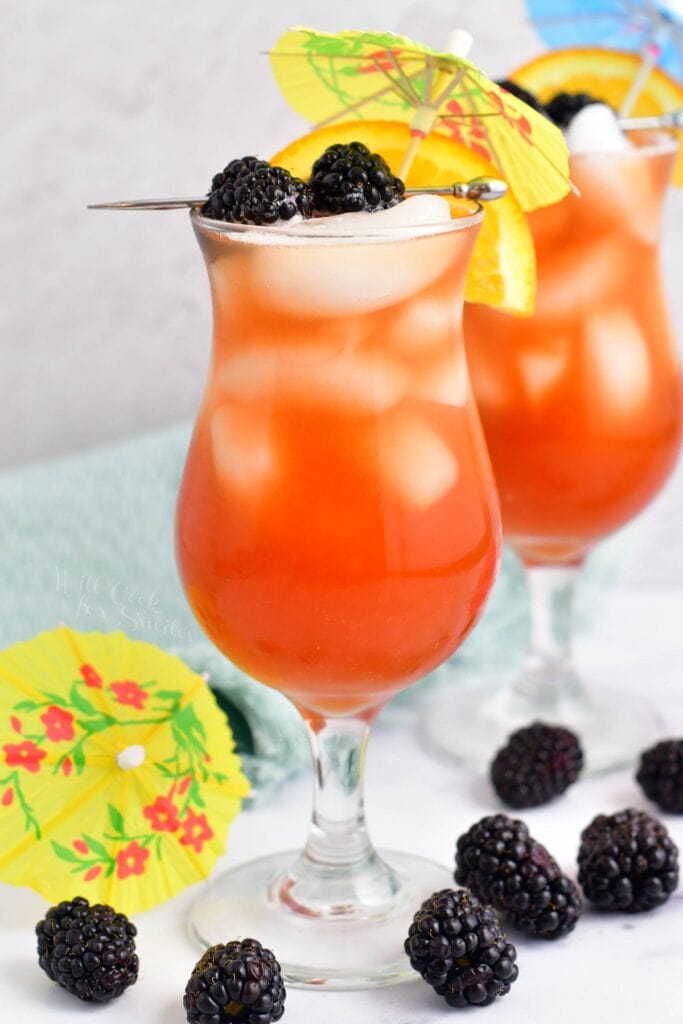 The Classic Mojito is a beautiful Cuban cocktail that's slightly sweet and refreshing. There are only five ingredients here: mint, rum, simple syrup (made from equal parts water mixed with sugar), and fresh lime juice.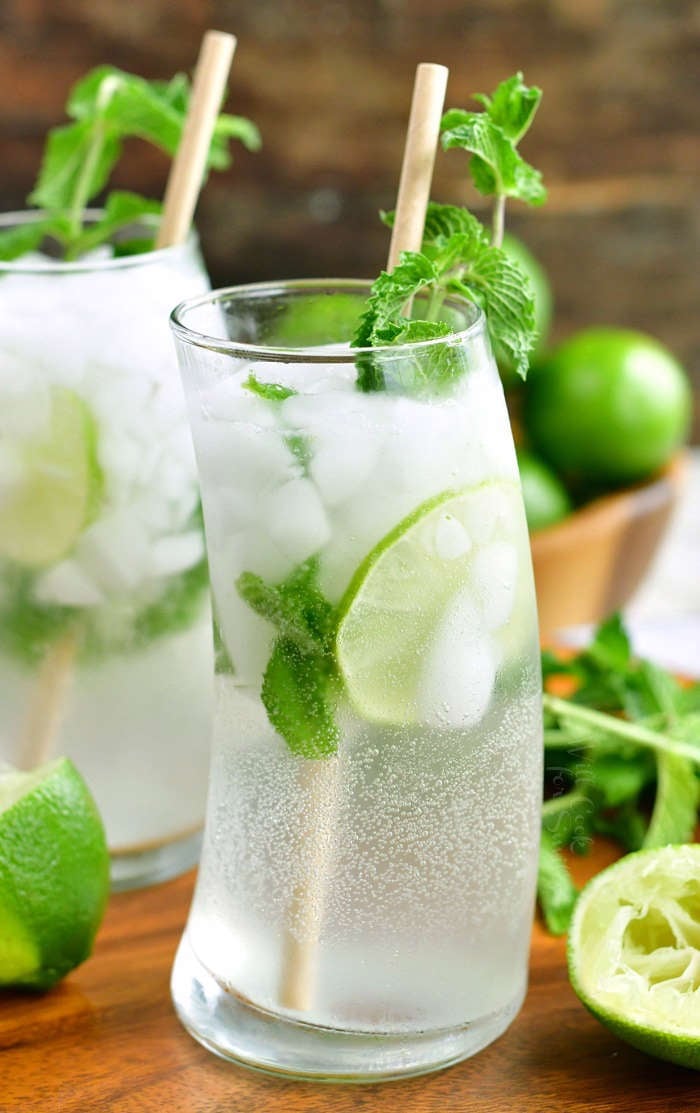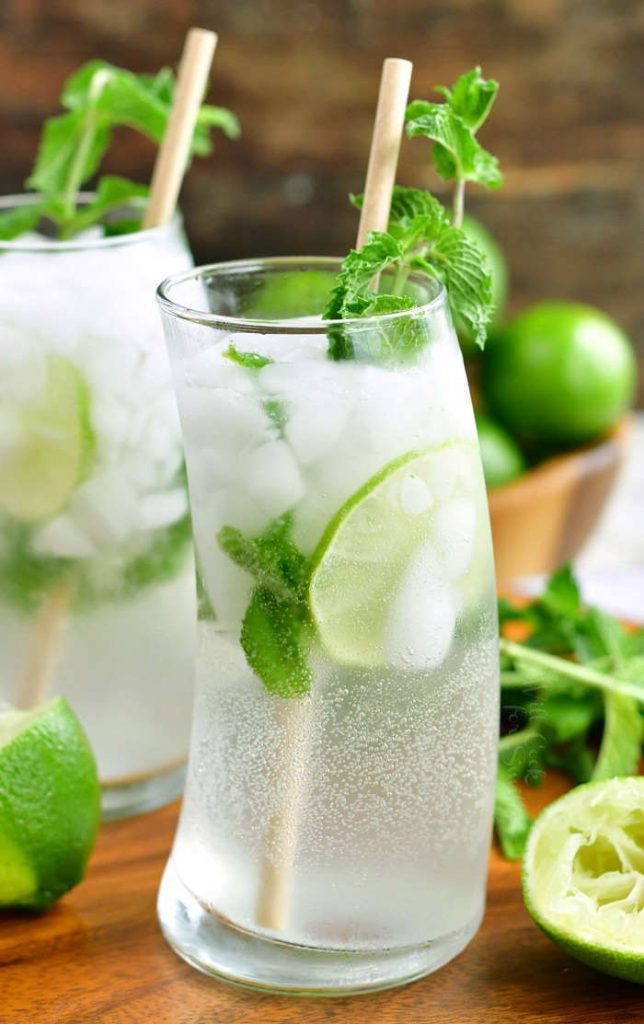 Mai Tai is a well balanced, perfectly smooth tropical cocktail that features lime juice, simple syrup, orgeat syrup, curacao, and rum.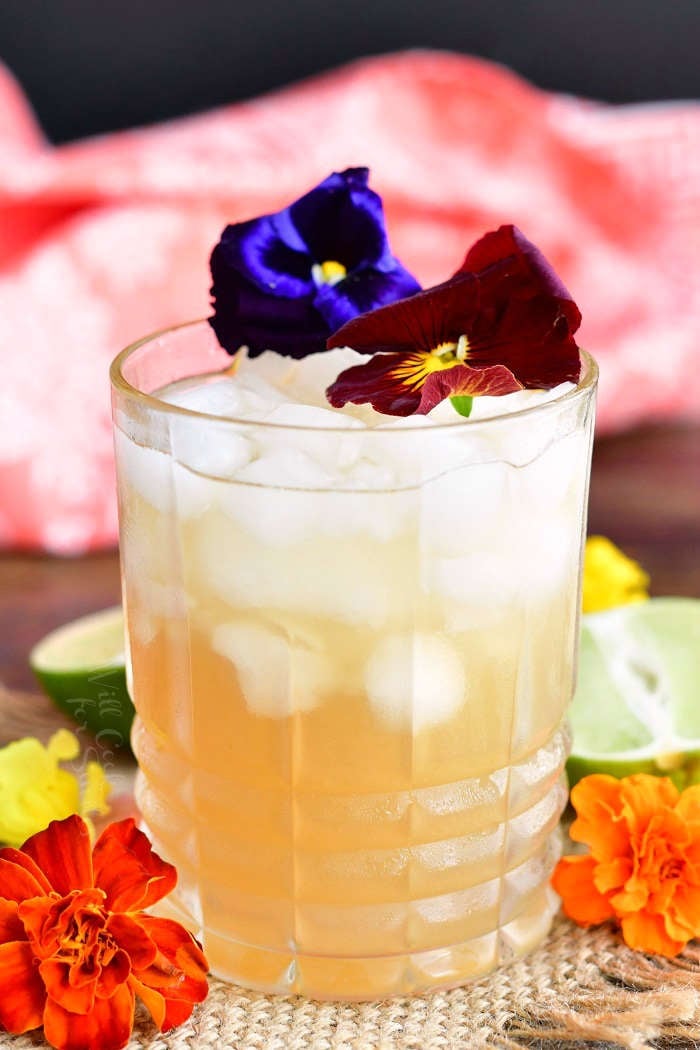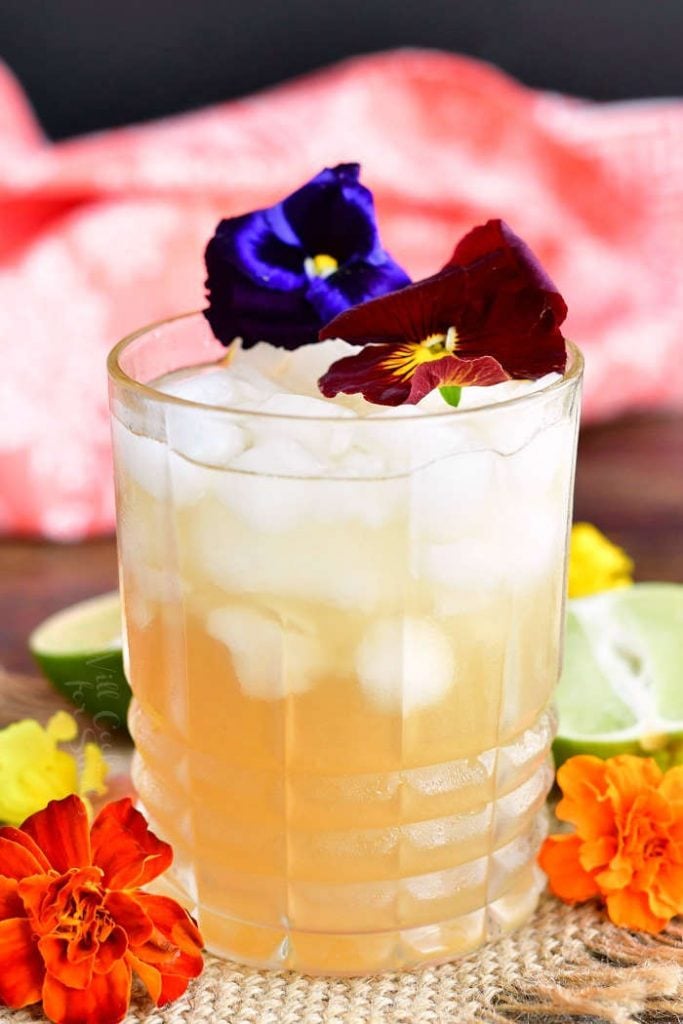 The Bay Breeze is a refreshing tropical cocktail with only 3 ingredients. Choose rum, coconut rum, or vodka, and add cranberry juice, pineapple juiced together for an extra burst in flavor!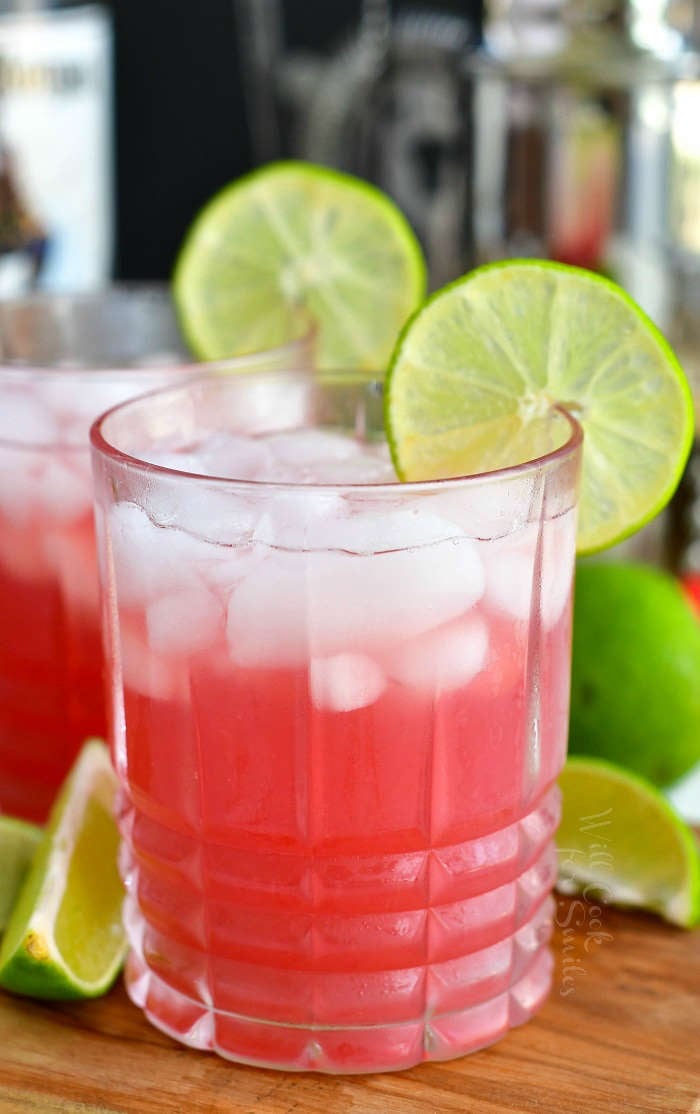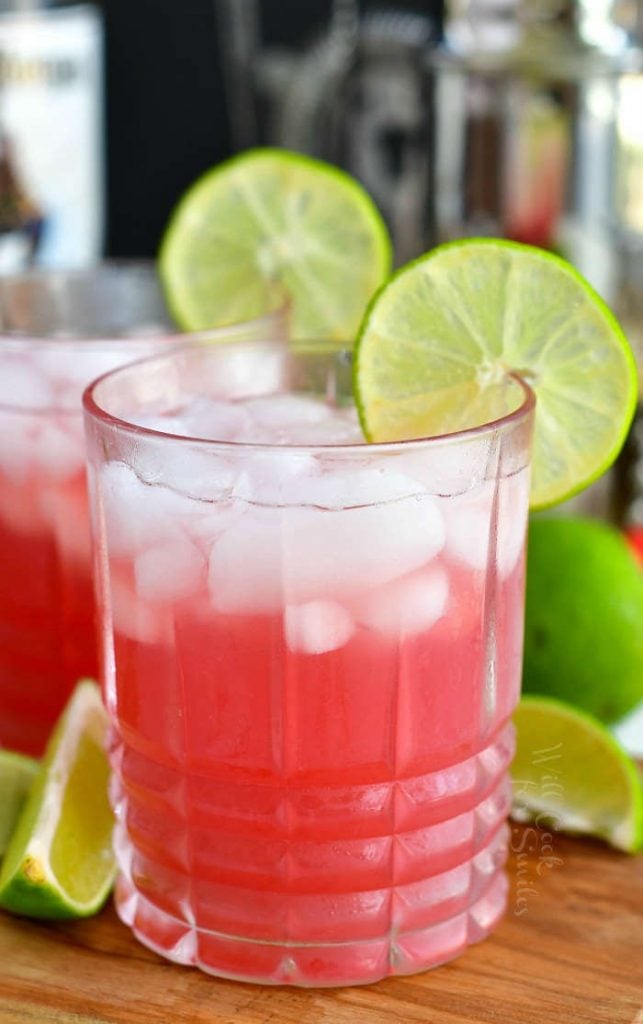 This Skinny Strawberry Mojito is made with fresh mint, fresh strawberries and sweetener, making it a delicious and guilt-free treat. The mint and strawberries give this drink a wonderful flavor, while the sweetener helps to balance out the tartness of the berries.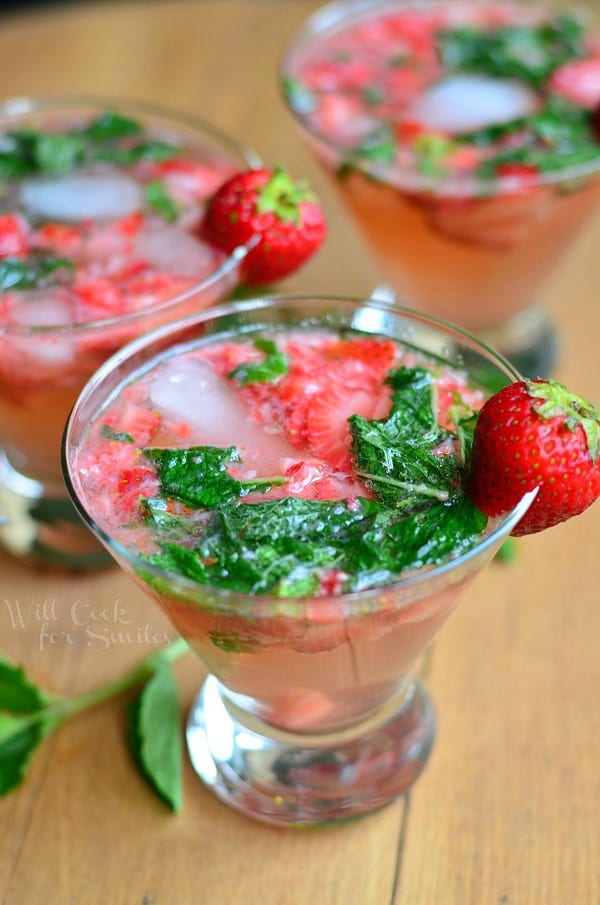 Fun Rum Cocktails
Sangria is the perfect drink for summer gatherings! It's festive, refreshing, and easy to make. Just combine fresh grapefruit, vanilla bean, slightly sweet wine and light rum and you're good to go.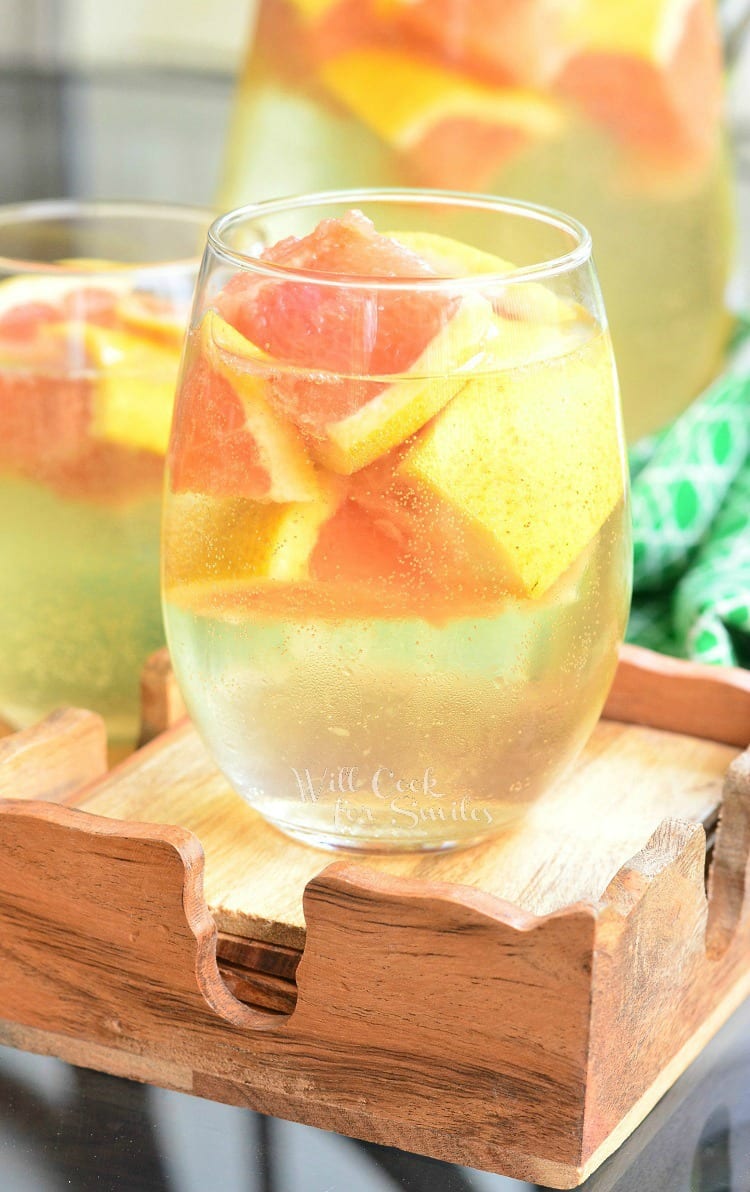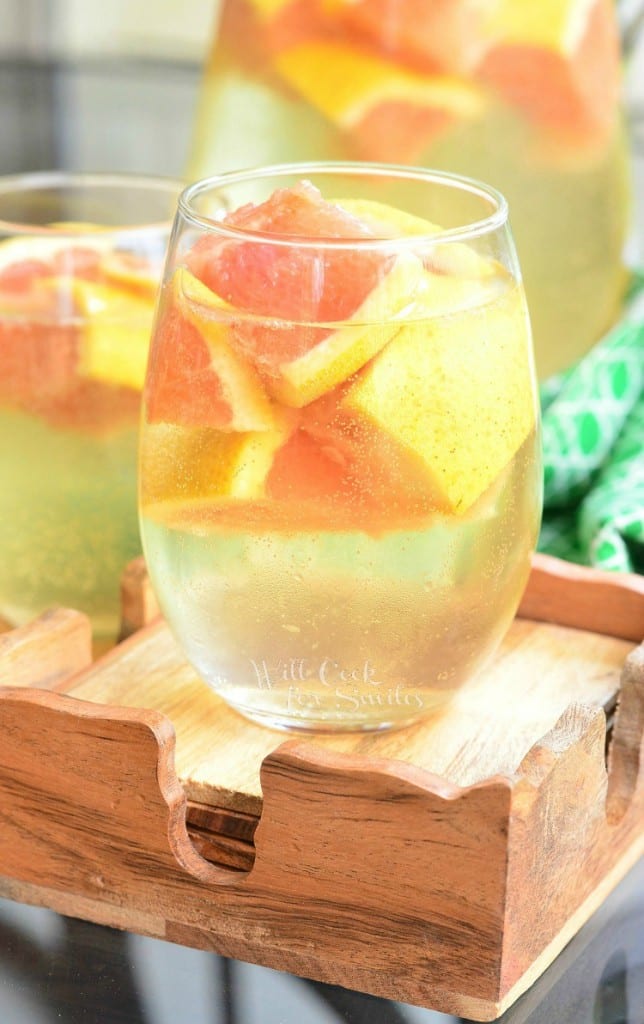 Make a splash this summer with this refreshing and delicious summer cocktail. Rum and Cointreau play nicely together in each glass.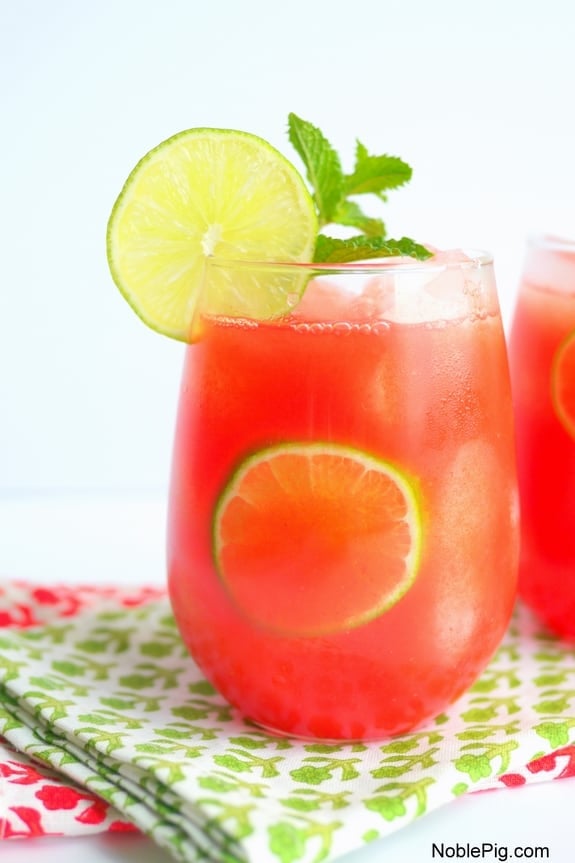 This is a vibrant fruity tiki drink just like you would experience in the Caribbean. Made with spiced rum, coconut rum, pineapple juice, and a dash of bitters and nutmeg.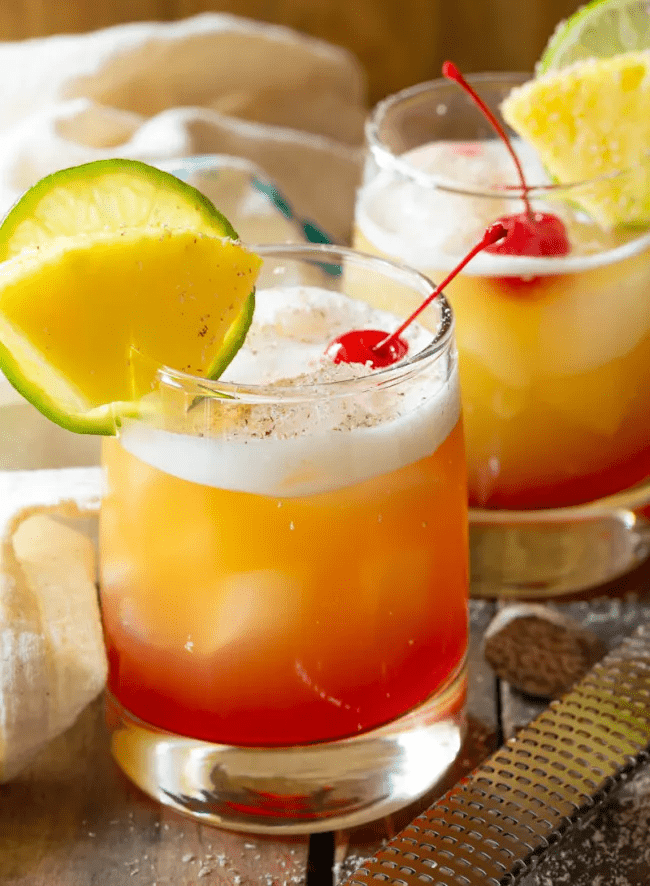 Rum Cocktail In The Fall and Winder
Coquito (pronounced coh-kee-toe) is a traditional Puerto Rican holiday drink that is smooth, thick, sweet, and creamy. It has a pronounced coconut flavor and makes a delicious Christmas drink that feels like a tropical dessert and cocktail all in one!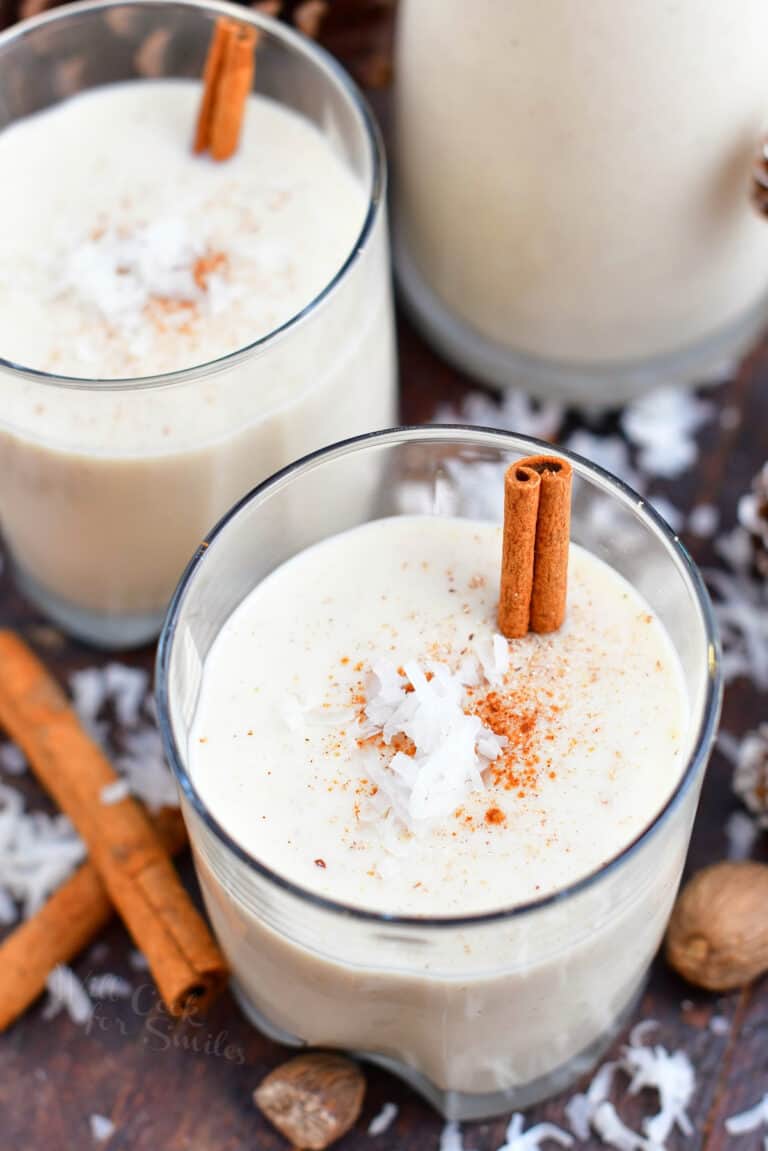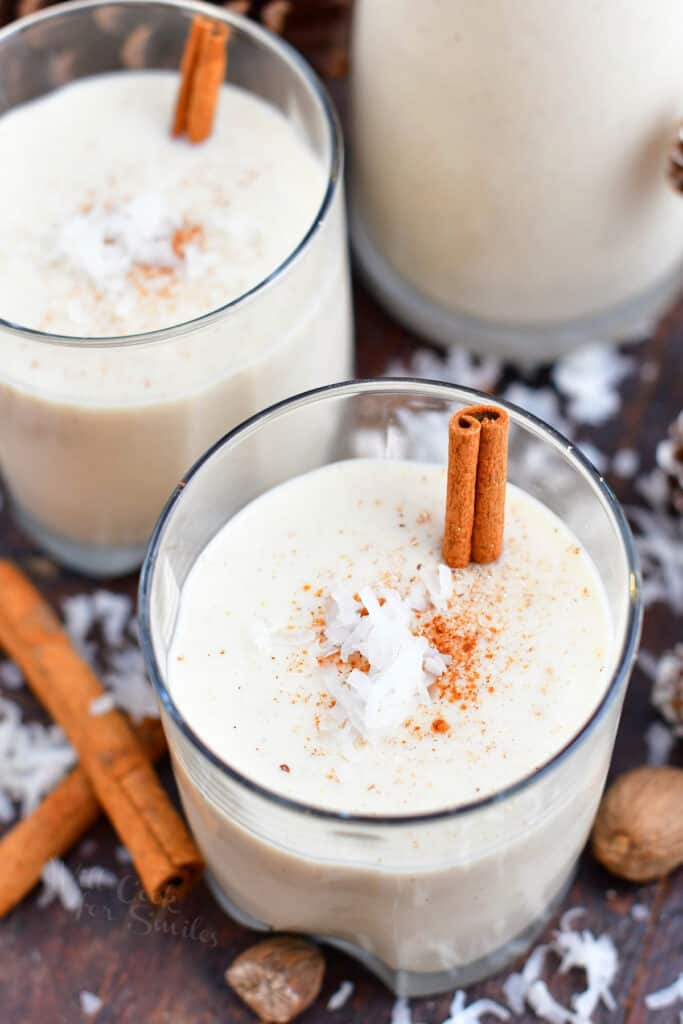 Enjoy the fall season with this easy Pumpkin Pie Martini! Made with vodka and spiced rum, this decadent pumpkin drink is a delicious fall treat! All of the adults around your Thanksgiving table will thank you for this sweet, boozy treat!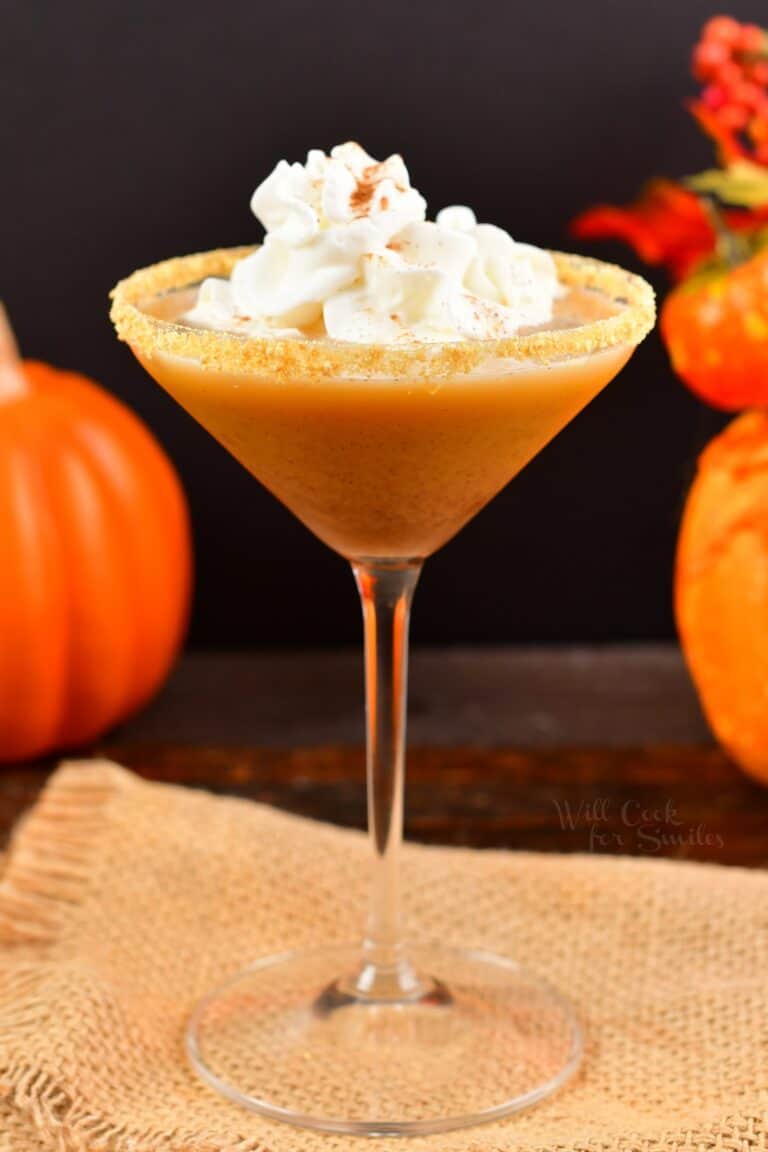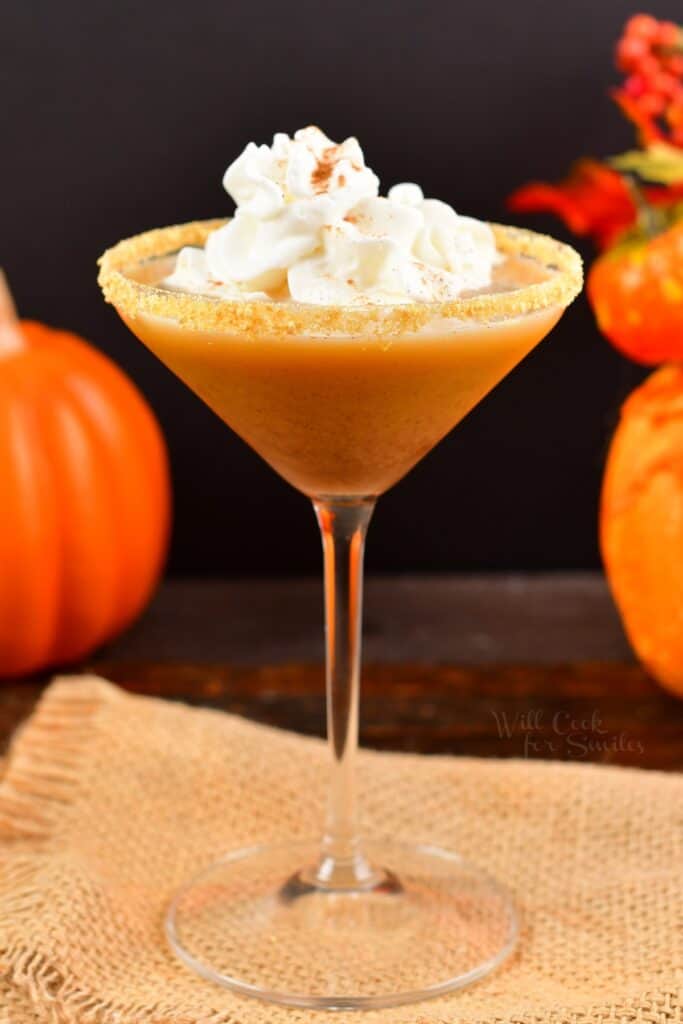 Frequently Asked Questions
What is rum?
Rum is a distilled alcoholic beverage made out of sugarcane juice or molasses. It is typically aged in oak barrels for at least two years, although some rum producers age their rum for much longer. Rum has a sweet, slightly spicy flavor that makes it a popular choice for cocktails and mixed drinks. The most popular rum drinks include Daiquiri, Mojito, and Pina Colada.
Most Common Types of Rum?
White rum: Also known as silver or light rum because of its clear or pale color. It is made from sugar cane juice or molasses and is aged in stainless steel barrels. White rum one of the most popular rums for cocktails and the one you'd use in Mojito, Pina Colada, and Rum Runner.
Navy rum: Navy Rum is a blend of aged rums from two or more colonies, including Barbados, Jamaica, Guyana, and Trinidad. This rum features a strong earthy flavor and it's "navy strong" high alcohol content which is between 54%-57% depending on the brand.
Gold rum: Gold rums are usually aged for several years in barrels, before mixing with other flavors to create the perfect finish. You can detect a subtle taste of vanilla, almond, or coconut can sometimes be detected as well depending on what barrels were used during the aging process. Gold rums are often served on the rocks or neat, as well as being used in cocktail recipes.
Dark rum: Dark rum takes even longer to barrel-age than golden and white rums. This rum is also one with an interesting history, made from cane juice in the Caribbean during colonial times. Before it was popular as we know, it was the choice of pirates who were looking for something strong enough to get them through long nights.
What mixes well with rum?
Rum is a great drink to have with fruit juice, soda, or straight. The most common types of juices found in rum are tropical flavors like pineapple juice and orange juice.
How to Make Simple Syrup?
Simple syrup goes into so many cocktails, it's good to have a bottle on hand. While you can easily buy a bottle at the store, you can just as easily make it at home and store in the refrigerator.
Simple syrup combines a 1:1 ratio of white granulated sugar and hot water. Bring water to boil and take off heat. Then, add sugar to it and slowly stir to completely melt the sugar. Let the syrup cool to room temperature and transfer into a bottle or a jar with a lid. Store it in the refrigerator.
You may see some recipes call for "rich simple syrup" and that is basically an extra sweet simple syrup. Rich simple syrup is make 2:1 of white granulated sugar to water ratio. I don't use it personally, because of how sweet it is, but there are many people that prefer it.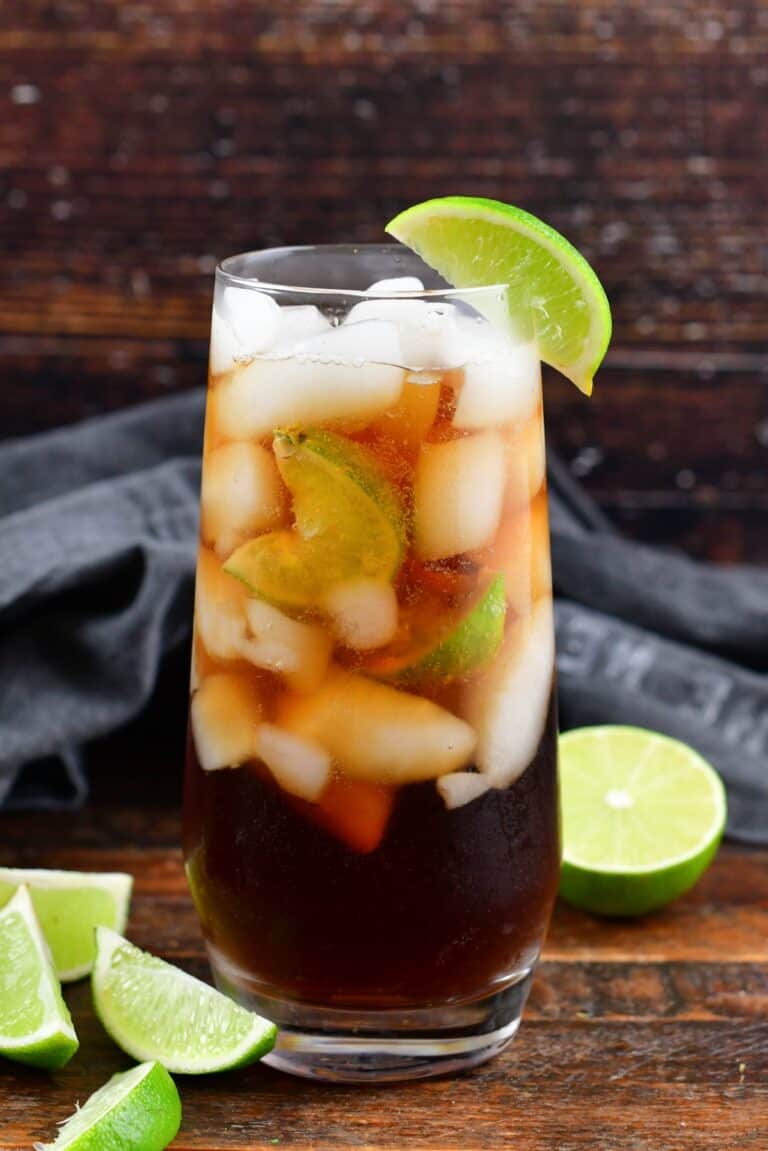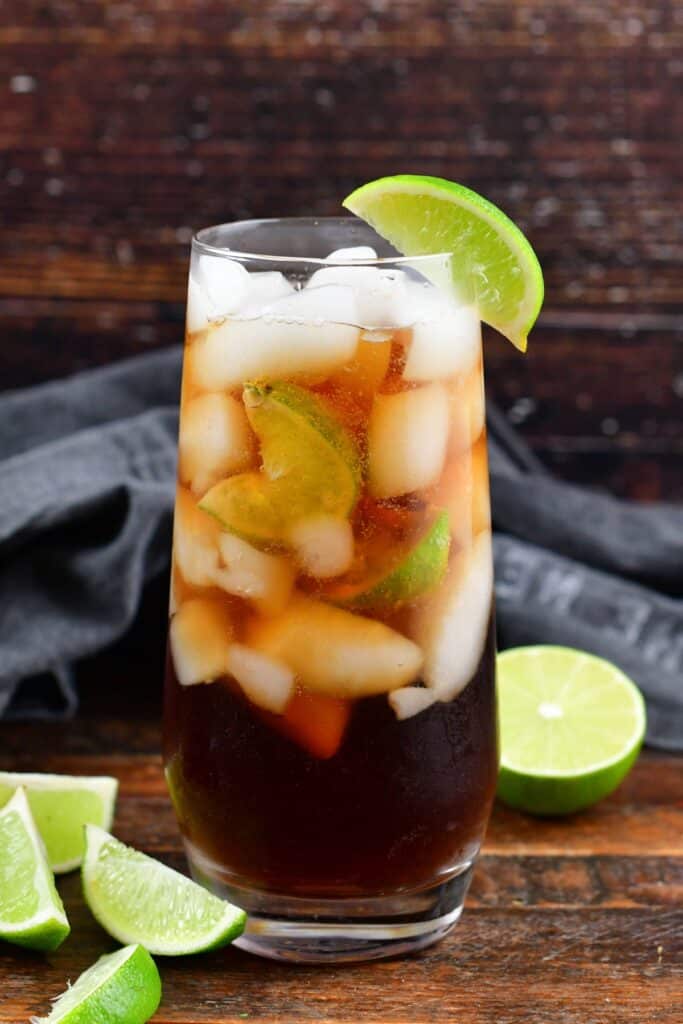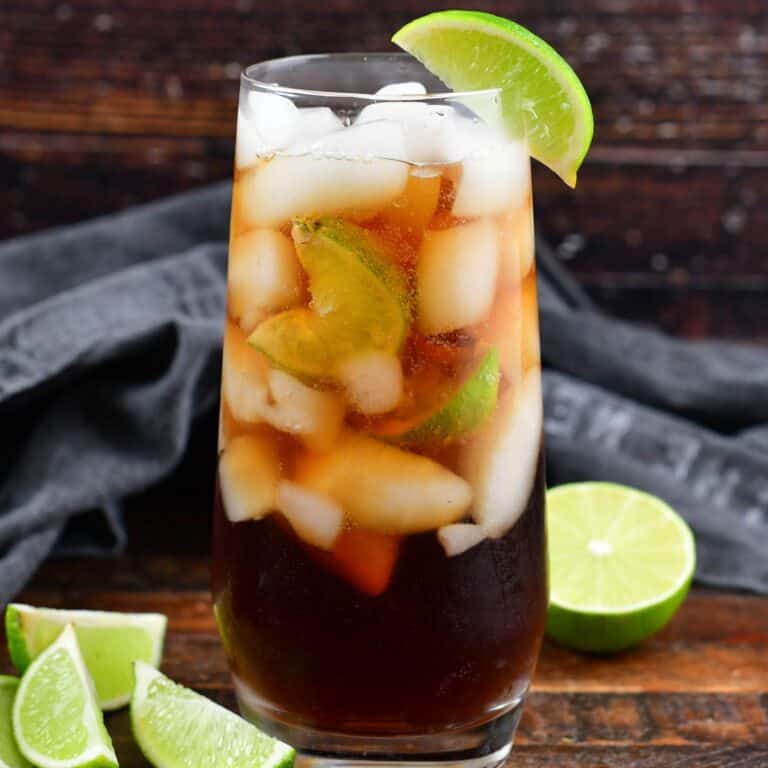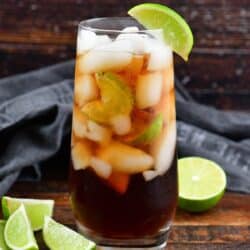 Rum Cocktails & Cuba Libre
Summer is the best time for rum cocktails but don't be worries about making them throughout the year. There are plenty of year-round rum cocktails, like Cuba Libre. It's super easy with just 3 simple ingredients but they go together effortlessly!
Print
Pin
Save
Saved!
Rate
Ingredients
2

oz

white rum

4-5

oz

Coca-Cola

1/2

oz

fresh lime juice

lime wedge

for garnish
Instructions
Add ice to a tall glass and pour in white rum and lime juice. Give it a gentle stir.

Pour in Coca-Cola, carefully and slowly stir just to combine.

Garnish with a lime wedge and serve!
Nutrition
Calories:
135
kcal
|
Carbohydrates:
1
g
|
Protein:
0.1
g
|
Fat:
0.01
g
|
Sodium:
1
mg
|
Potassium:
18
mg
|
Fiber:
0.1
g
|
Sugar:
0.2
g
|
Vitamin A:
7
IU
|
Vitamin C:
4
mg
|
Calcium:
2
mg
|
Iron:
0.03
mg
Tried this recipe?
Mention @willcookforsmiles and tag #willcookforsmiles