Summer is the perfect time for ice cream parties. It's an even better time for a Float Party!
Today, I'm sharing our Float Party and a recipe for a delicious and refreshing Raspberry Key Lime Italian Soda.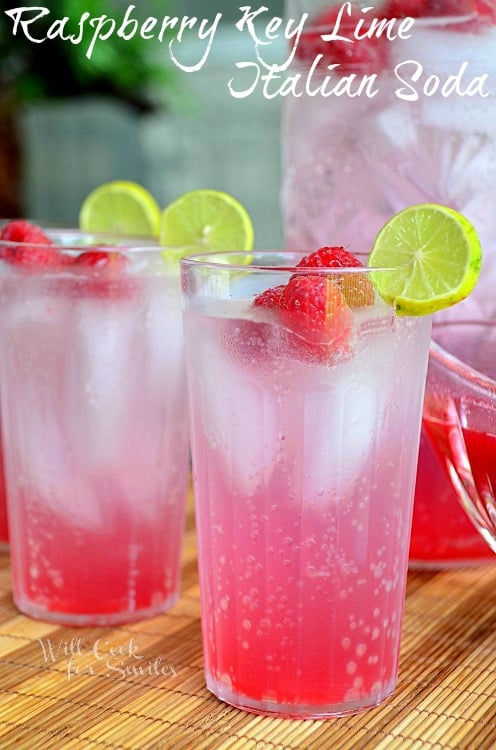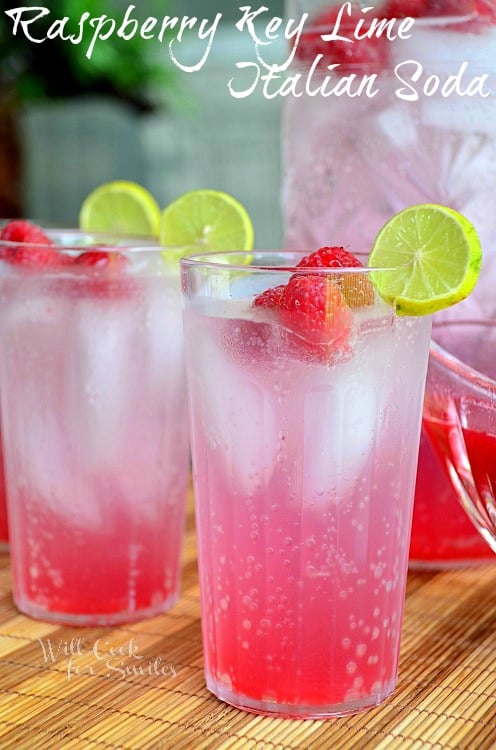 Last week, I threw a fun Float Party for my sister and her friends. Our party had a double meaning. See, it was a pool party but I also served ice cream and Root Beer Ice Cream Floats!
I didn't realize how easy it was to throw a party for teens. All I needed was ice cream, root beer, orange sodas and various ice cream toppings. For fun, I got them some silly string, music and pointed them towards the pool. It was a blast!
I also made some refreshing Italian sodas for after-pool relaxation.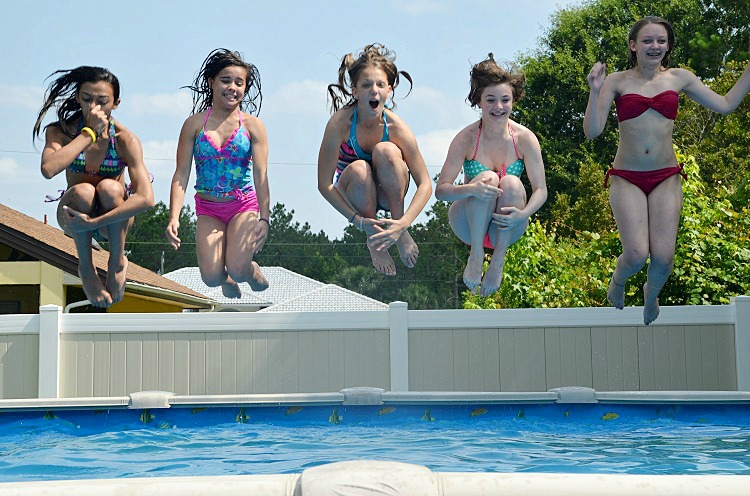 My sister and I have been planning this party for a little while. We were originally going to have a "Girls Just Want To Have Fun" theme. When we actually went shopping for our party supplies at WalMart, she informed me that some boys would be coming too. Well, we can't call it a "Girls Just Want To Have Fun" party now, can we?
We've searched and searched for a fun theme but just could't come up with one. So, we went with THE obvious theme…Float Party! We got a pool and we got floats, why over-think it?!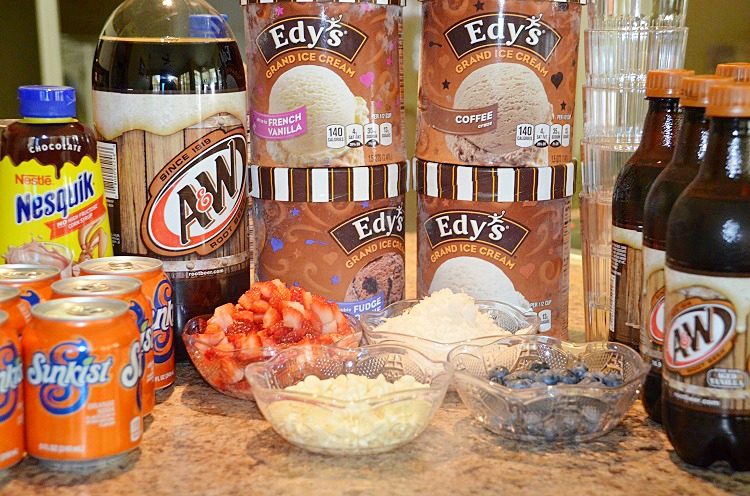 I also planned on making them a nice ice cream buffet outside with different flavors of Edy's ice cream, Root Beer, orange soda, Italian Soda, fruit salsa as ice cream topping and of course, chocolate and coconut toppings. I forgot one, tiny, little details about making an ice cream spread by the pool.
It's Florida! The ice cream was melting as I was walking to the table!
So, I quickly put the ice cream back in the freezer and just told the kids to tell me when they are ready to have their ice cream blast. It didn't take them too long. I guess it's hard to keep swimming while you're thinking about ice cream. Ten minutes later, I heard "Ice Cream Please!"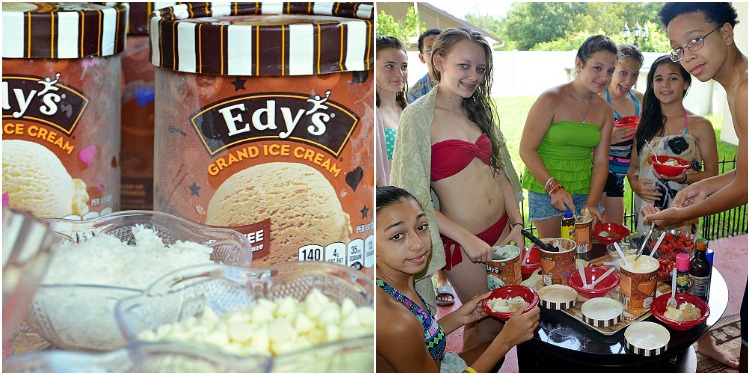 They polished off all four tubs of ice cream and most of the topping within twenty minutes. I was actually surprised. I came out to see if I needed to put away the left over ice cream before it turns into milkshake and there was nothing left to put away.
Instead, I was told that they were ready for the best part…The Ice Cream Floats!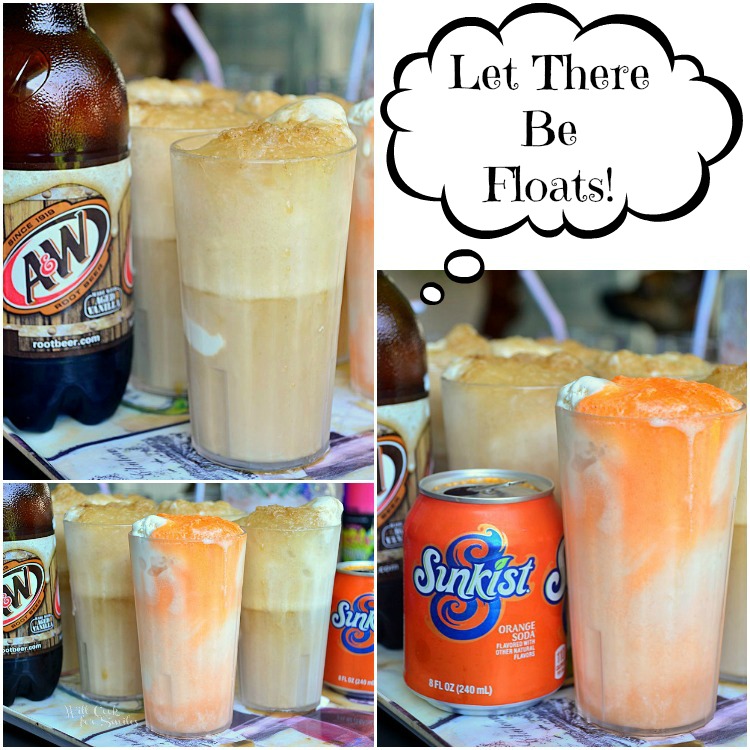 After relaxing for a while with their Root Beer and Orange Soda Ice Cream Floats, they were ready for much more fun.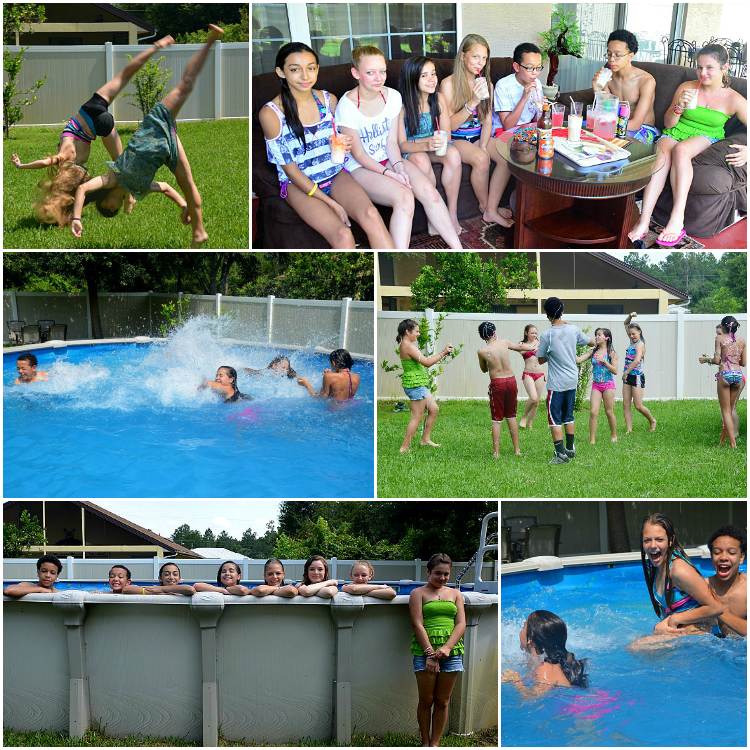 Finally, it was time to cool down and relax with some Raspberry Key Lime Italian Sodas.
At first, they were all asking what it was and trying to turn their noses. Next second they were asking if there was any more syrup for sodas and everything was done! I'm glad that I got a taste of the soda first because they were polished off in a blink!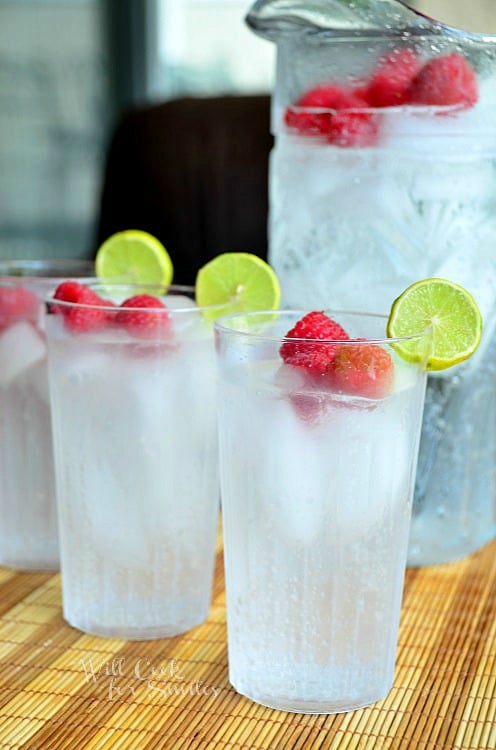 These sodas are very easy to make and they can easily be made into Italian Cream Soda with just adding a little bit of whipped cream on top.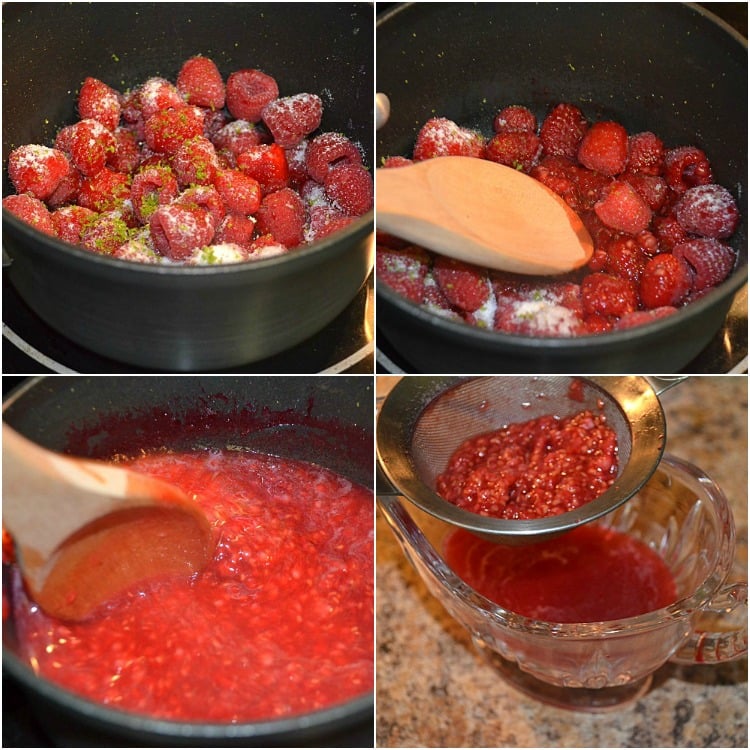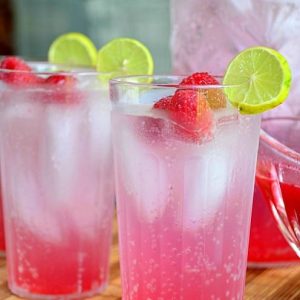 Float Party and Raspberry Key Lime Italian Soda
Ingredients
1

lb

of raspberries

1

cup

of white granulated sugar

2

key limes

1/3

cup

of water

Club Soda
Instructions
In a small sauce pot, over medium heat, combine raspberries and sugar. Mix well.

Zest the key limes and add zest to the pot.

Add the juice of key limes as well and mix well.

After a couple of minutes on heat, start mashing the berries with a wooden spoon. Mash all the berries well.

Add water and mix well. Keep the berry mixture simmering for about 5-7 minutes, stirring often.

Strain the mixture through a fine strainer to remove the seeds and solids.

Fill the glasses with club soda, about 3/4 way up. Add about 2 tbs of raspberry syrup per glass (more if you like it sweeter.)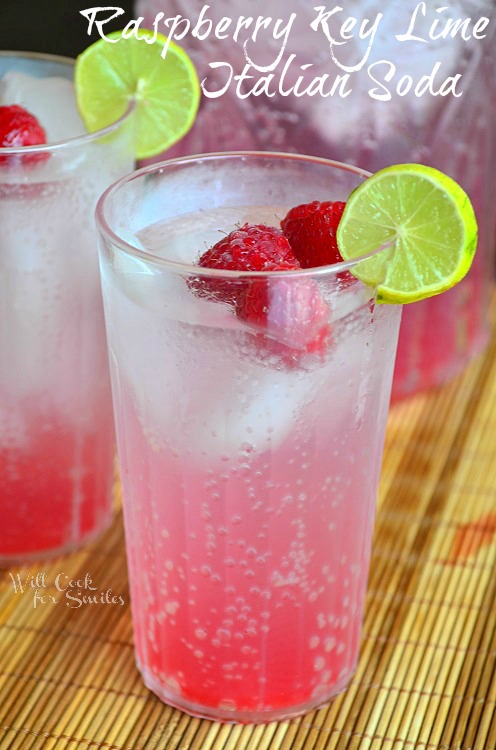 It really was a great party and I'm so happy to be able to do that for my sister. She doesn't get to hang out with her friends in person much, since they can't get to each other easily. I still say that hanging out over Skype and texting can't be as much fun as in person.
____________________________________________________________
Make sure you follow me through your favorite blog reader (bloglovin or other), or follow me through | Facebook| Twitter| Pinterest|

Don't miss any new posts and recipes from me, subscribe to E-MAIL! Just enter your email in the side bar, you will receive an email for confirmation. Confirm and you are all subscribed! HUGS!