Easy Chicken Parmesan Sliders. They are perfect for a quick lunch or dinner, but they are also great to serve on game day gatherings or parties.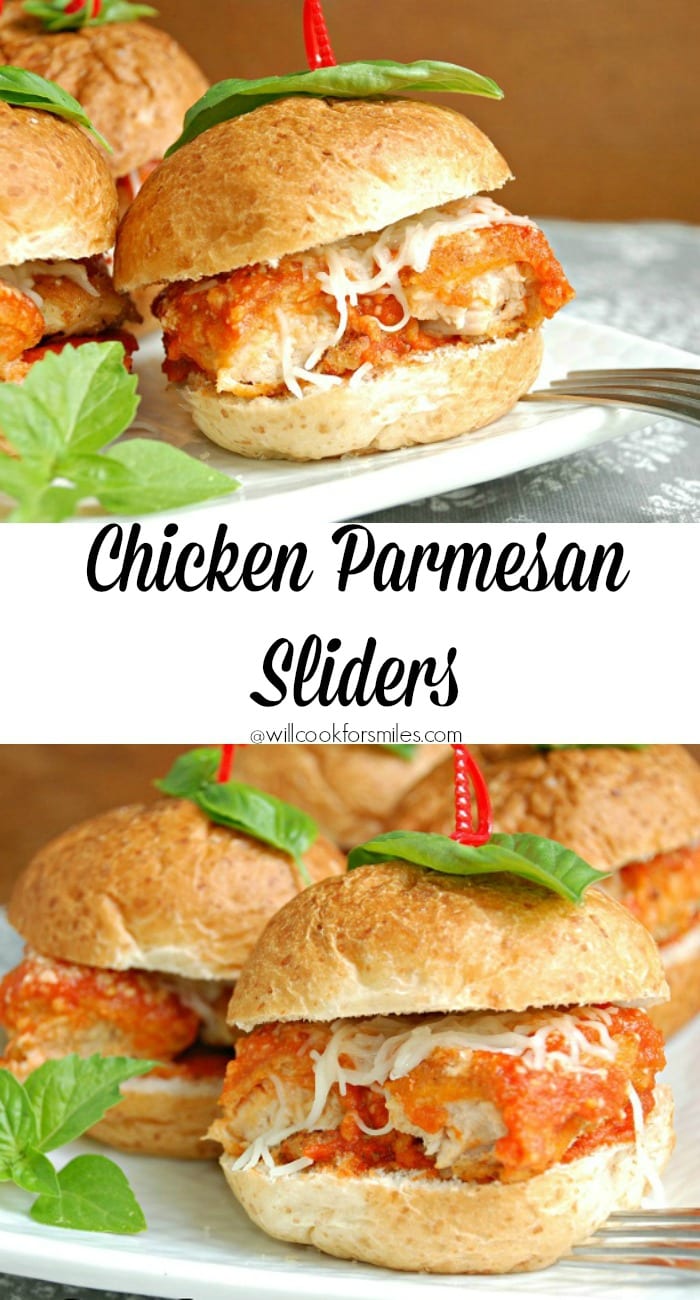 This is a wonderful and easy weekend lunch. I've been craving some Chicken Parmesan but I knew that I had a whole night of cooking ahead of me. I was working on a cake (that is still in progress). I'm hoping to share it with you, but only if it comes out good.
So, I made these Chicken Parmesan Sliders on a stove top and it only took me about 20 minutes. Delicious lunch and practically effortless…win-win!
(I'm sorry, I completely forgot to take the process pictures. Forgive me?)
Ingredients:
4 chicken tenders (1 tender per slider)
1 cup of Italian bread crumbs
1 egg
salt/pepper
1 tbs Parmesan cheese
2 tbs olive oil
1/2 cup Marinara sauce
4 mini hamburger buns
1/4 cup Mozzarella cheese
4-5 fresh basil leaves
Directions:
1. Beat the egg with a little salt and pepper in one shallow bowl.
2. Combine Italian bread crumbs, Parmesan cheese, salt and pepper. Mix well.
3. Bread the chicken tenders: dip the tenders first into bread crumb mixture. then into egg, then into bread crumb mixture again.
4. Cook the breaded tenders on medium heat for about 15 minutes, until completely done.
5. Lower the heat to medium-low. Add the Marinara sauce on top of chicken tenders. Cover and cook for about 2 more minutes.
6. Cut the chicken tenders in half and place them on the buns. Top with some Mozzarella cheese and basil leaves.
Enjoy!!
_________________________________________________________
Make sure you follow me through your favorite blog reader (bloglovin or other), subscribe to e-mail or follow me through social media of your choice to keep up with the recipes!

_______________________________________________________