Grill up some deliciousness this summer! This is a collection of over 50 mouthwatering burger recipes that will have you running to your grill!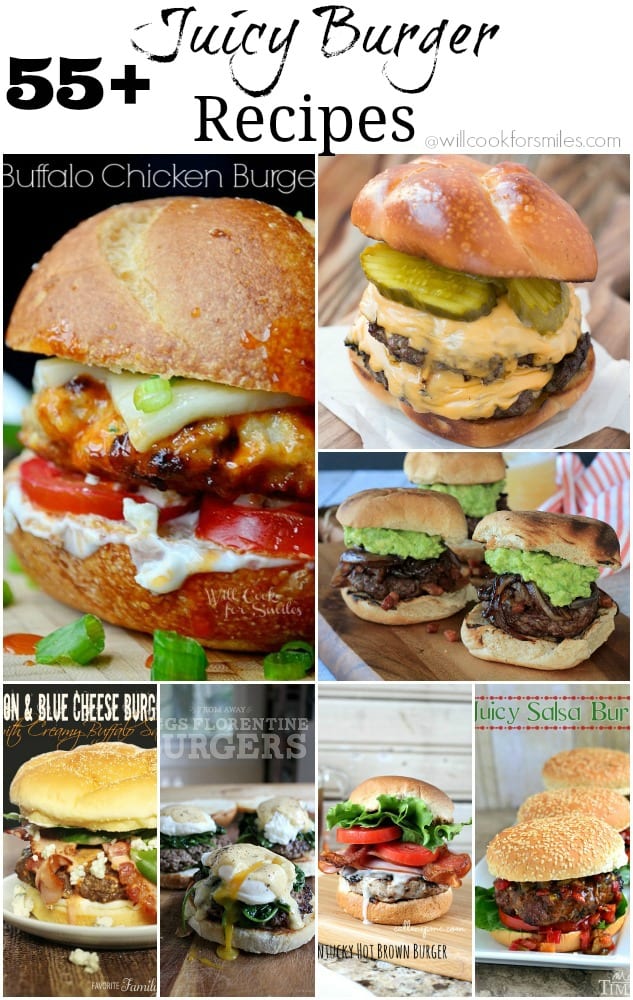 Grills are being fired up all over the country and especially next weekend as we celebrate Fourth of July!
I searched all over to bring you many amazing burgers to try. I hope you will enjoy this collection because it was not easy to put together. I've been staring at these juicy beef, turkey, chicken, salmon and veggie burgers for a couple of days I can't take it any more! I've drooled all over my keyboard and now I have the biggest craving for a big, juicy cheeseburgers. So please enjoy these recipes while I repair my computer!
(Look through this collection and VISIT any recipe that stands out to your. For individual recipes, just click on the photos below OR save the WHOLE collection by pinning the above image!)