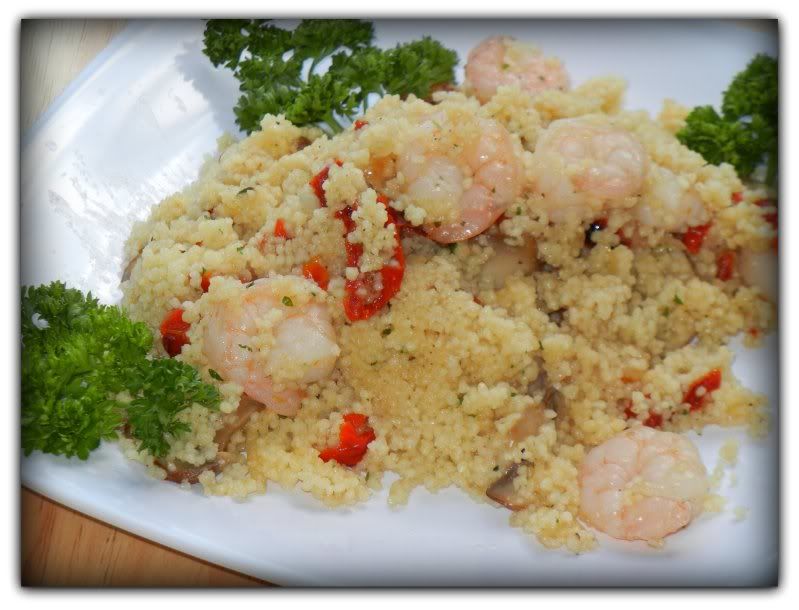 I've notice that the best recipes I come up with is when I have not been able to go grocery shopping and the fridge is empty. I am forced to get very creative with whatever I've got 🙂
I had some couscous for a while and some shrimp in the freezer. I also had a pack of mushrooms that I was saving for soup (oh well, will have to get more later) and sun dried tomatoes….so I got creative 🙂
It turned out so good, that I will be making it many more times!
Ingredients: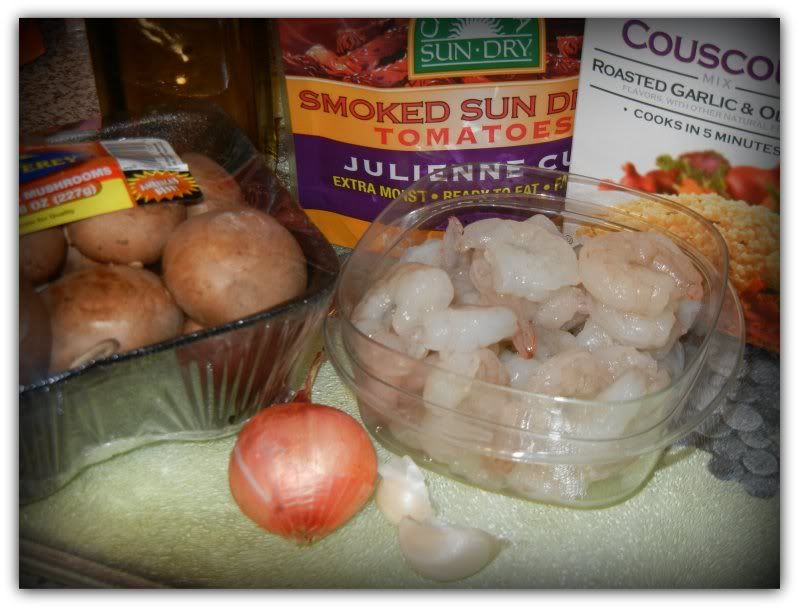 6 oz couscous
4-5 medium sized mushrooms
1 shallot
2 gloves of garlic
1/3 cup of sun dried tomatoes
3 tbs olive oil
Salt to taste
Directions:
1. Cook couscous according to the package, fluff and set aside.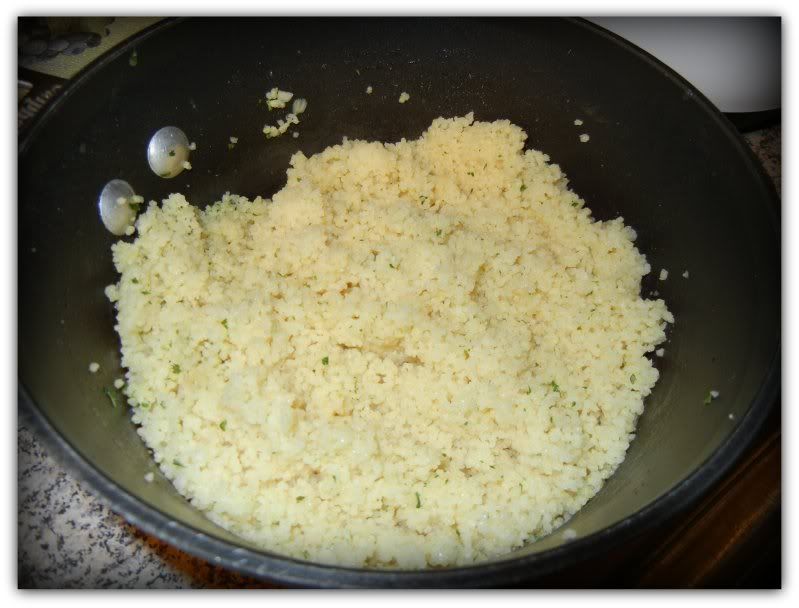 2. Preheat a skillet on medium with a tablespoon of olive oil
~slice the mushrooms and onion while skillet is heating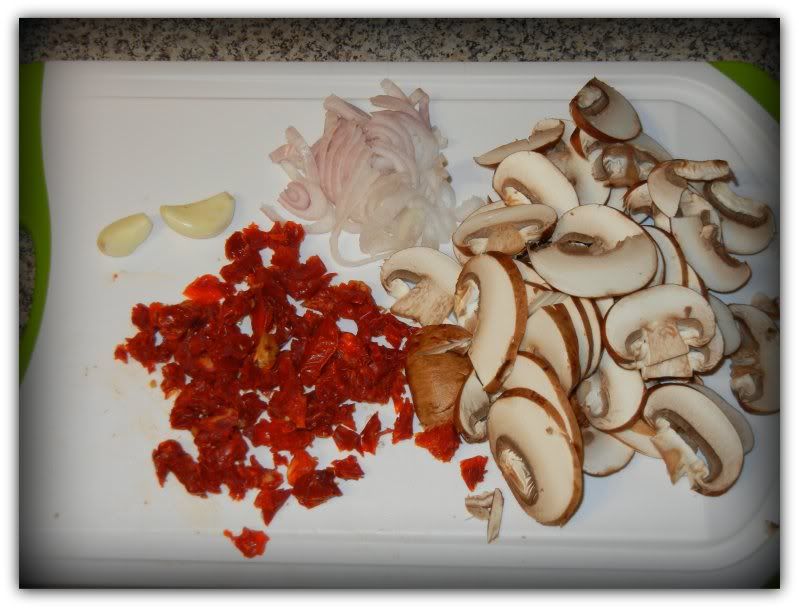 3. Grate the garlic into the skillet, saute for a few seconds
4. Add the onions, tomatoes and mushrooms
5. Cook until mushrooms are done, slide veggies to the side of the skillet
6. Add another tablespoon of oil, heat through then add the shrimp
7. Cook until shrimp is done, remember shrimp cook very fast
8. Once shrimp are done, mix veggies and shrimp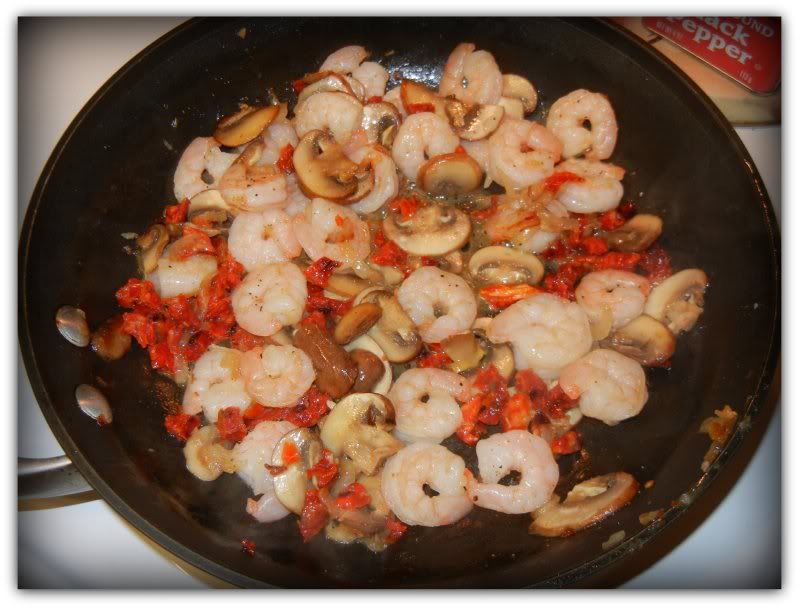 9. Add couscous and the other tablespoon of oil, stir very well
10. Saute for about 4-5 minutes.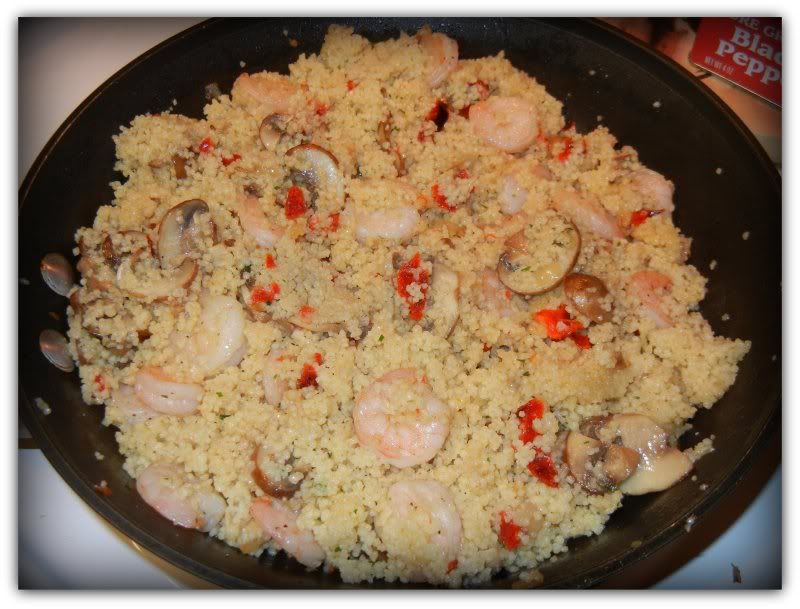 Enjoy!!